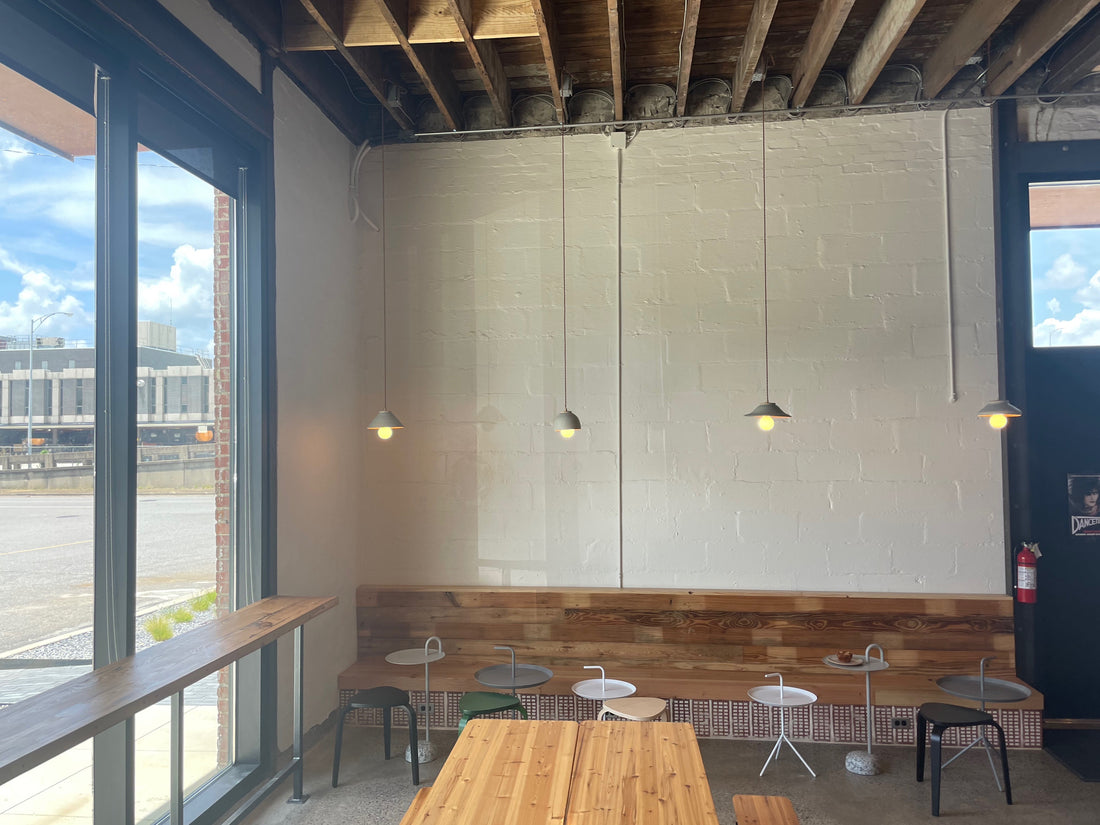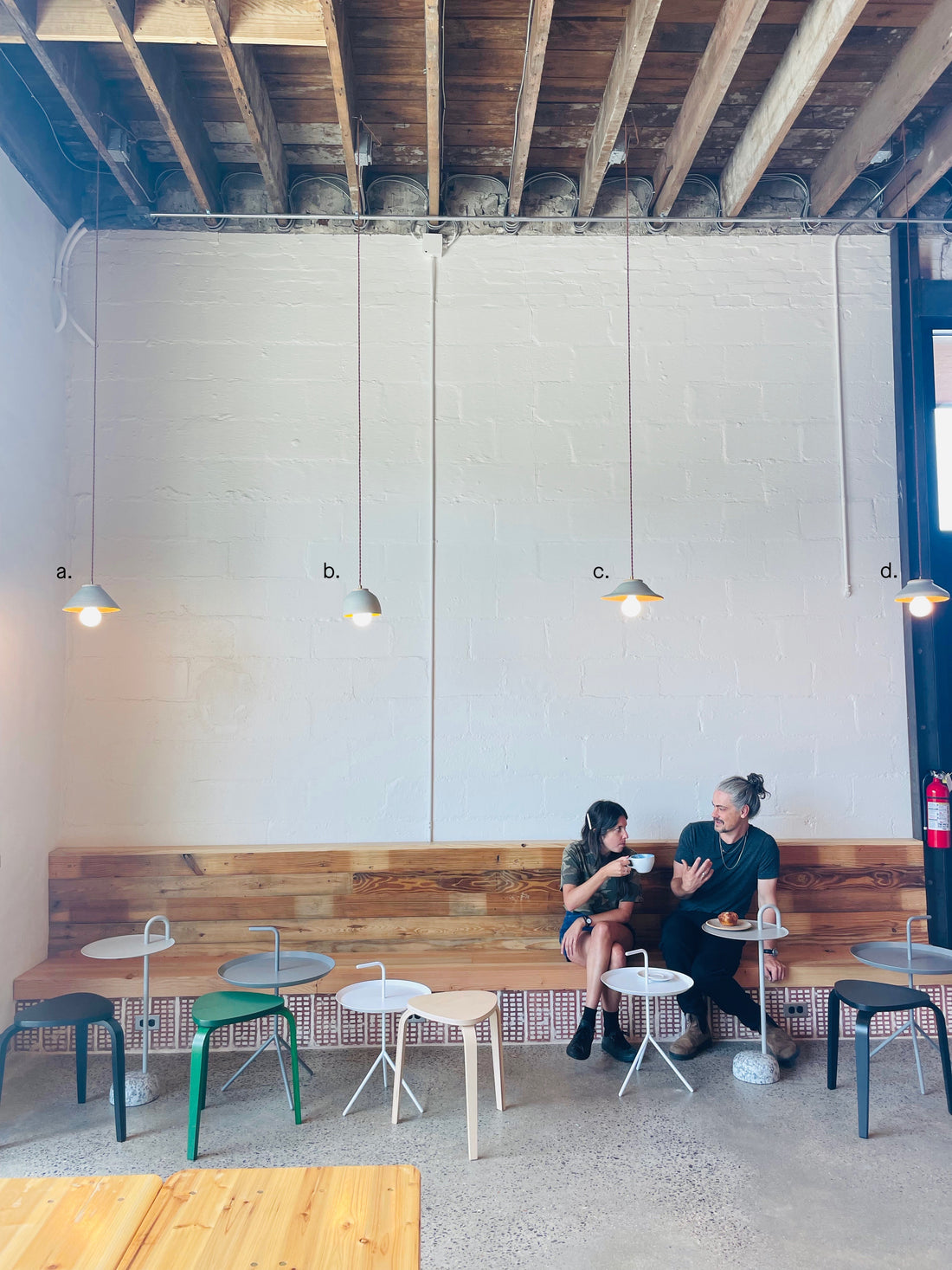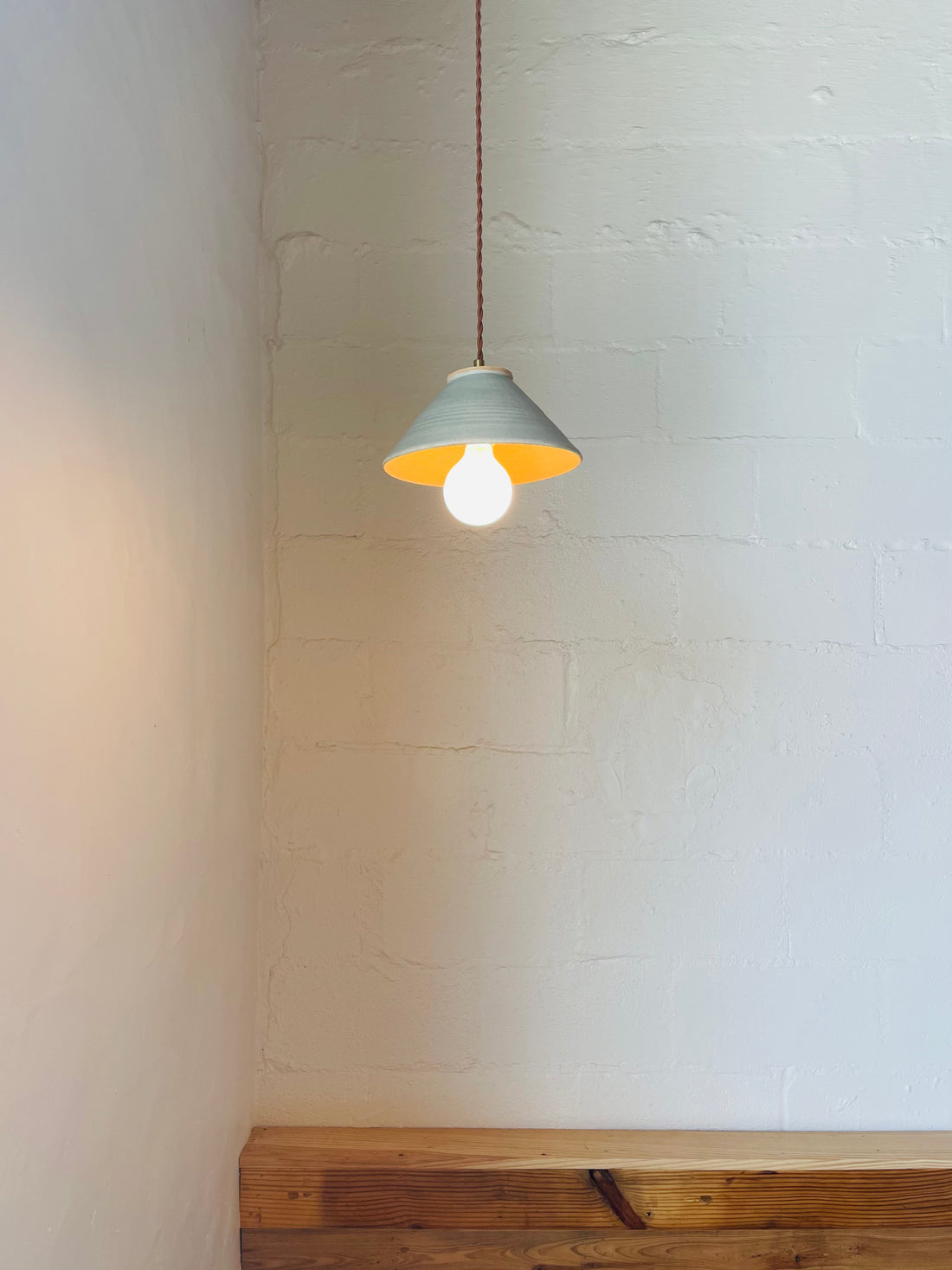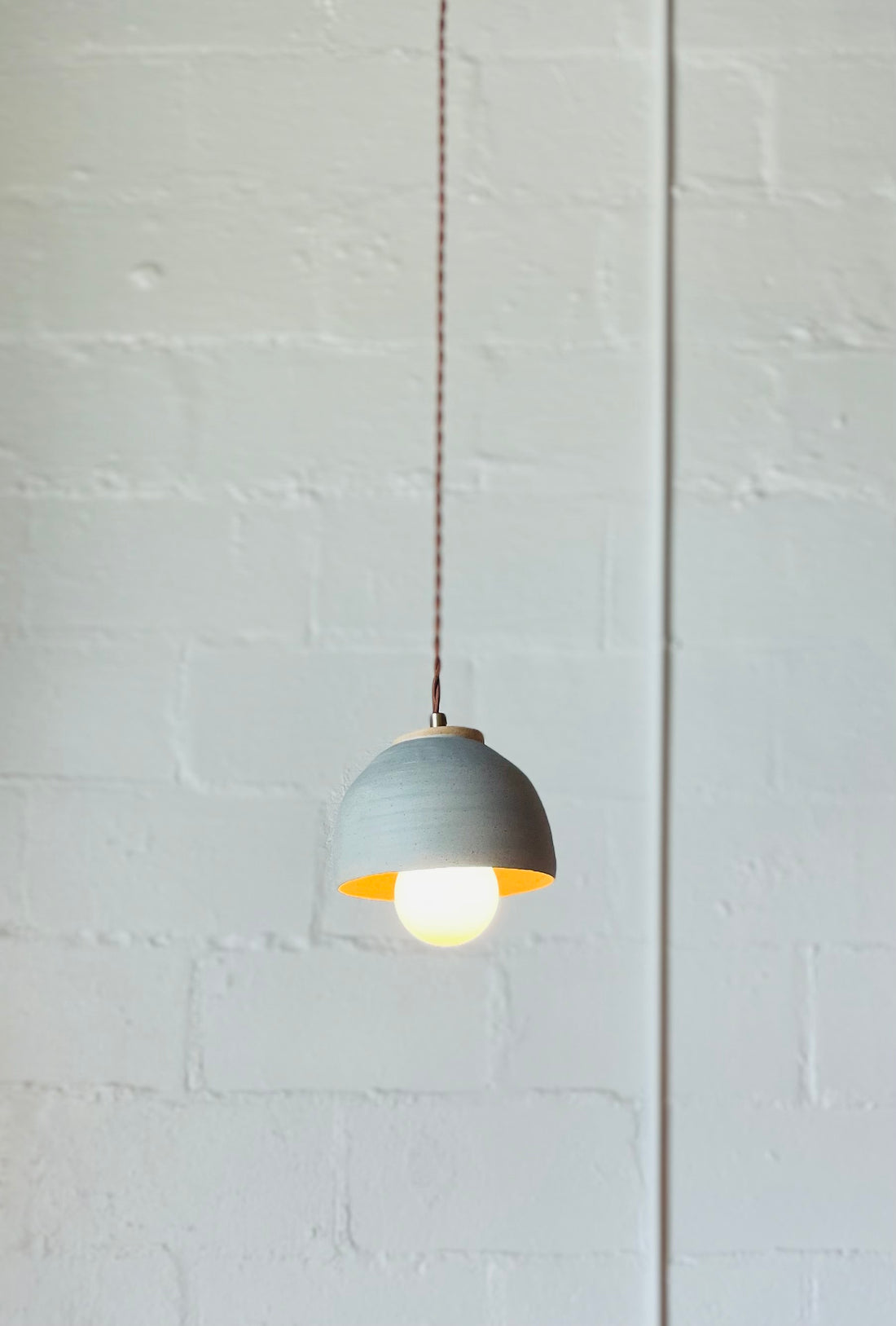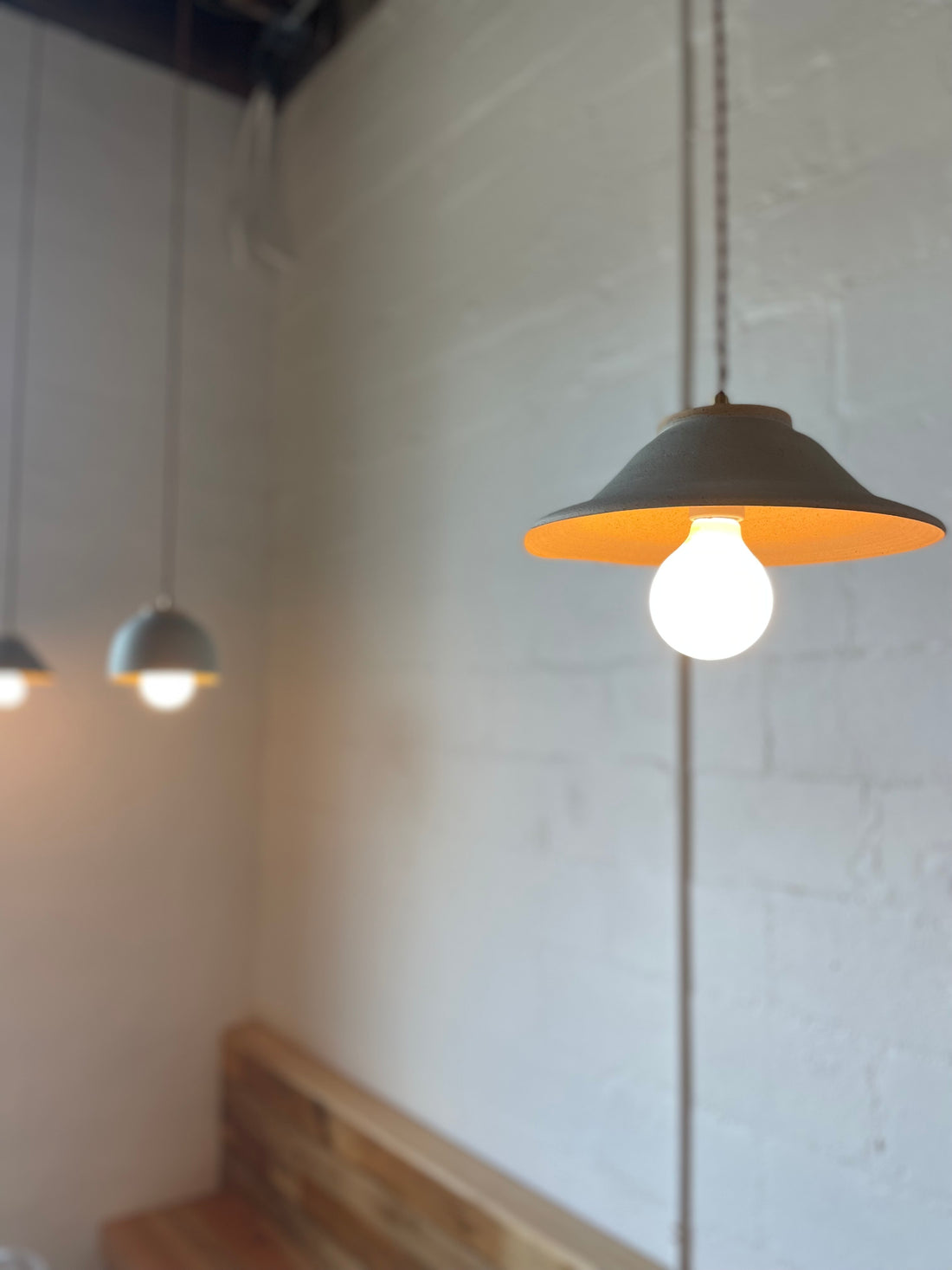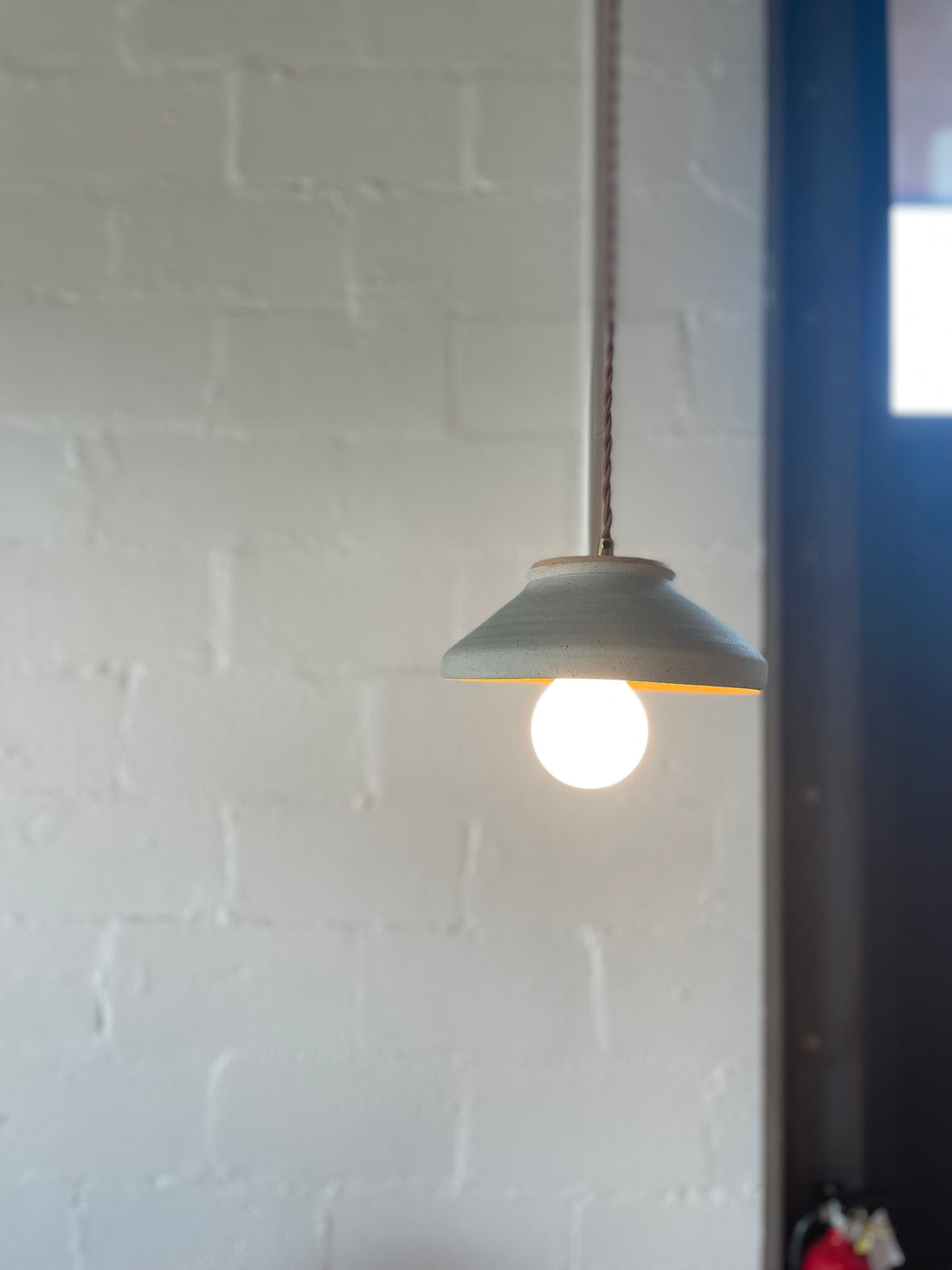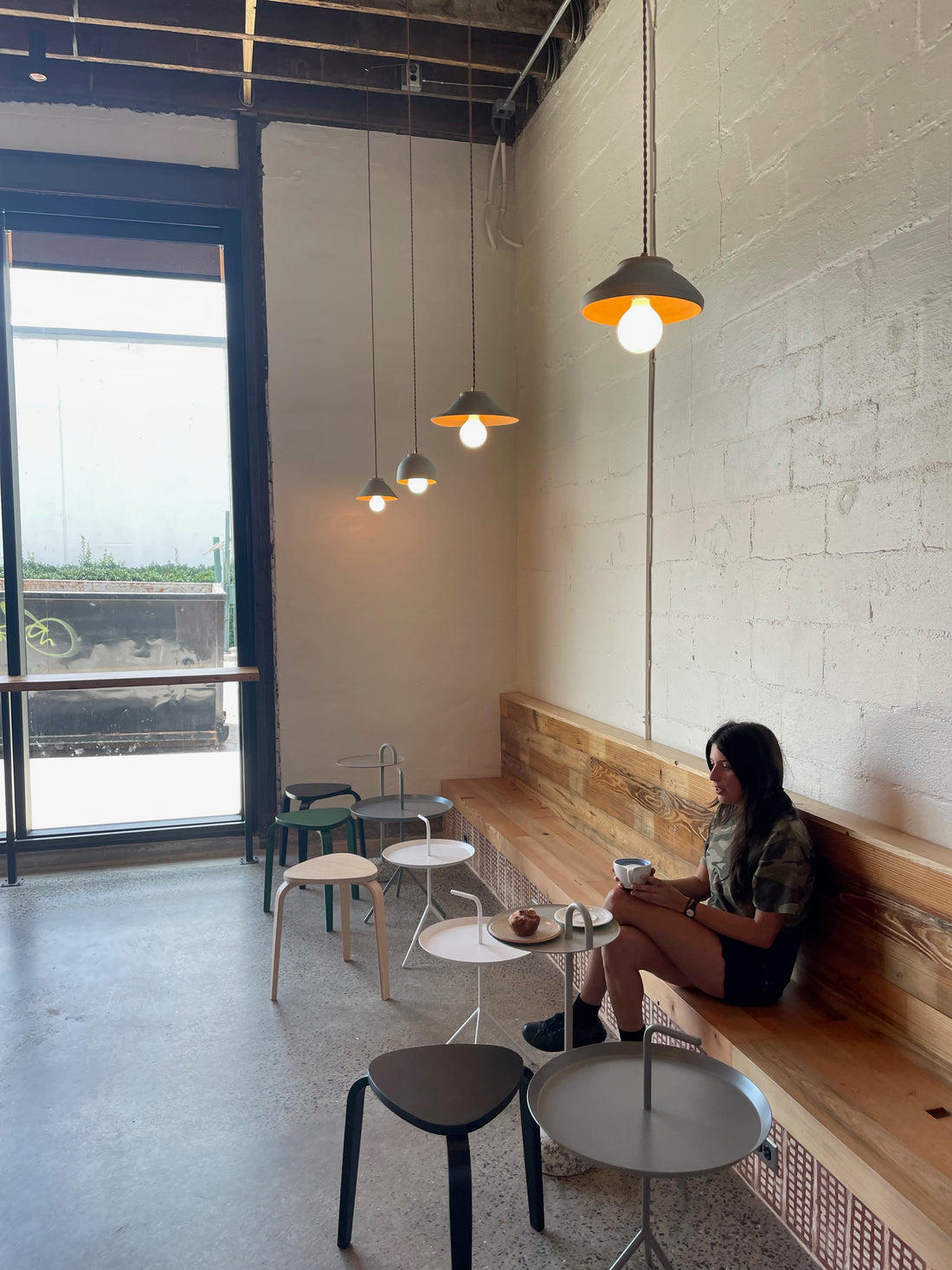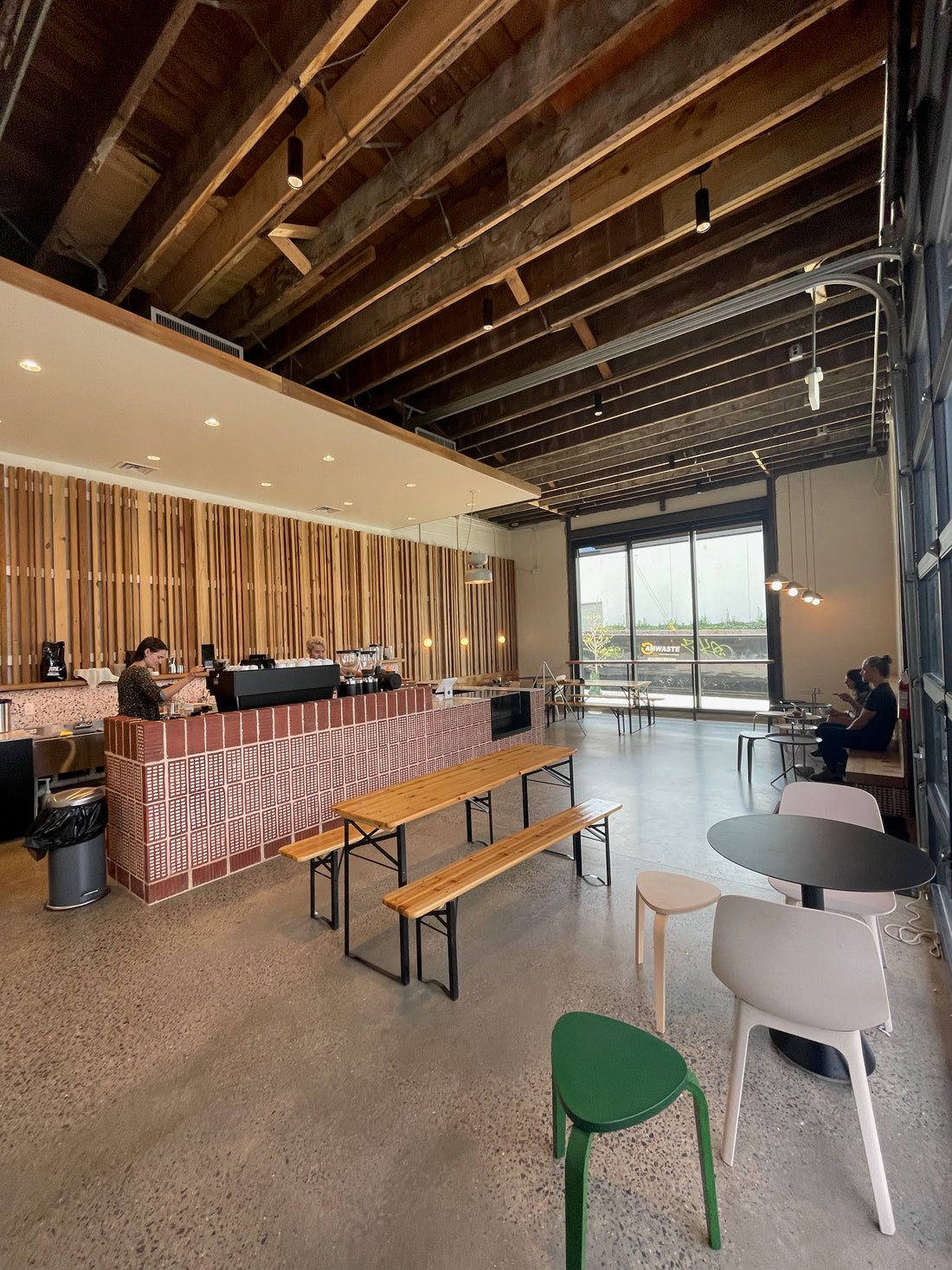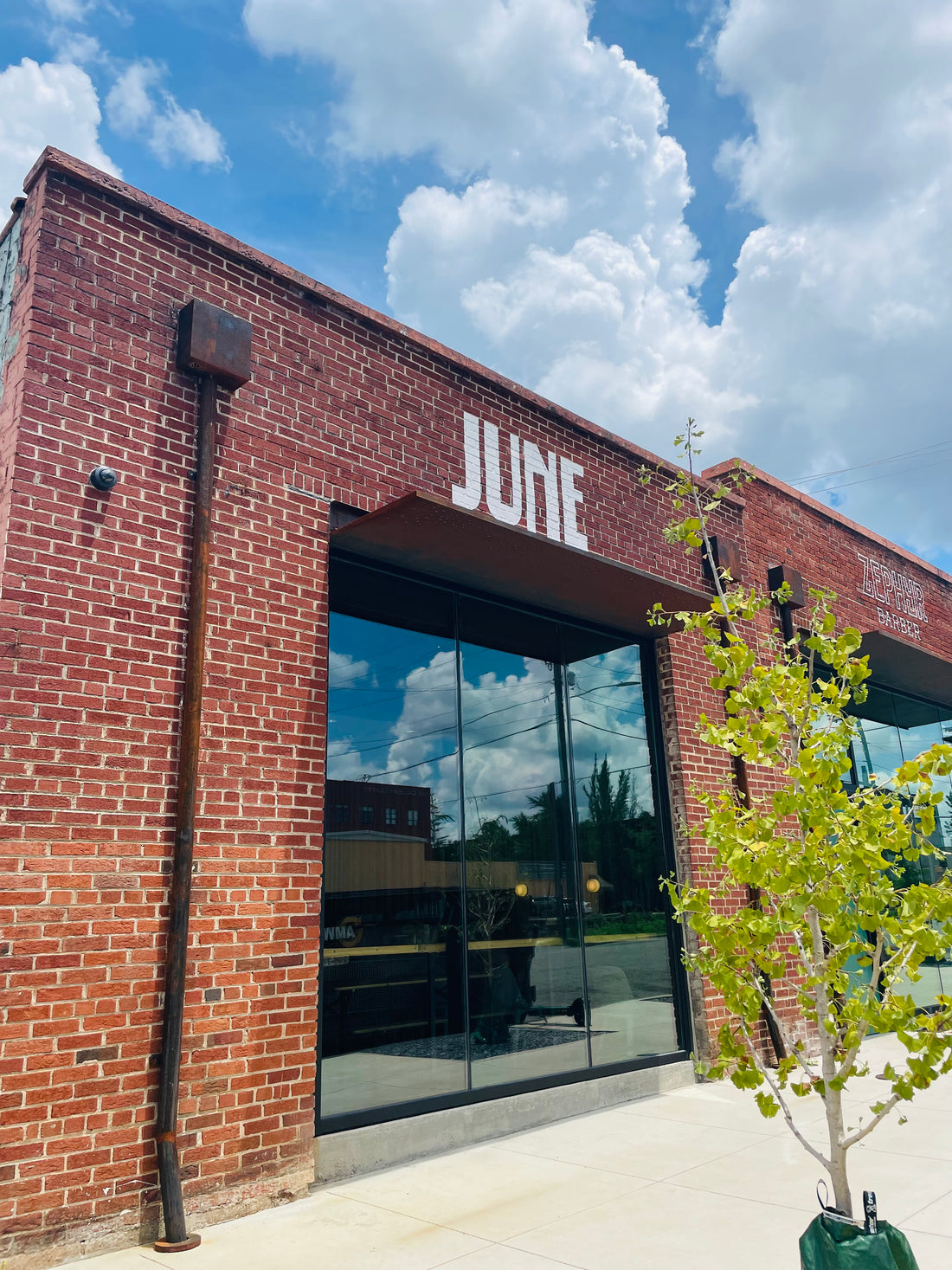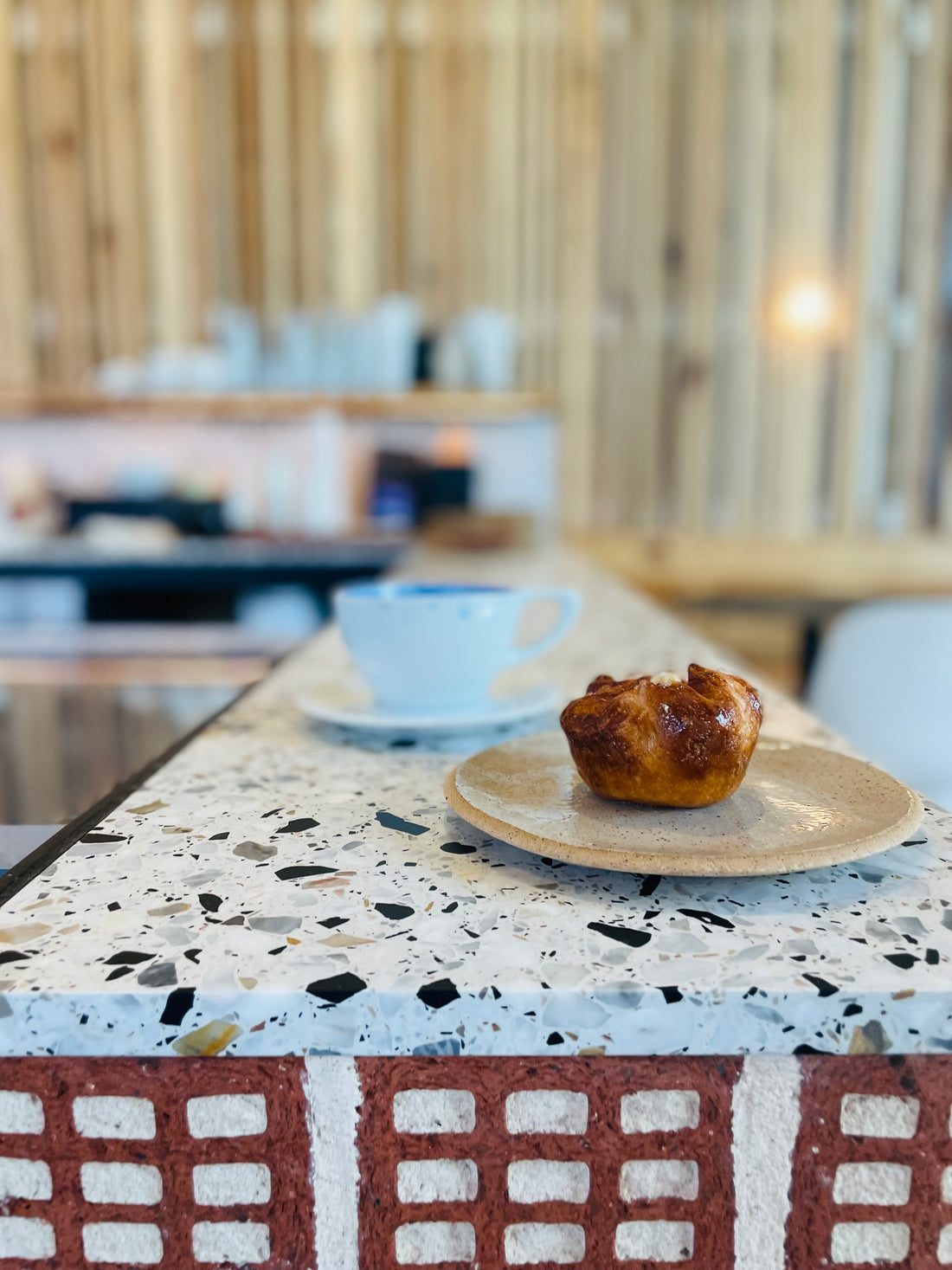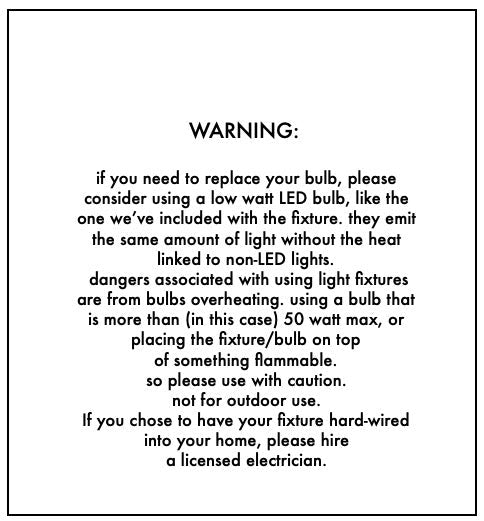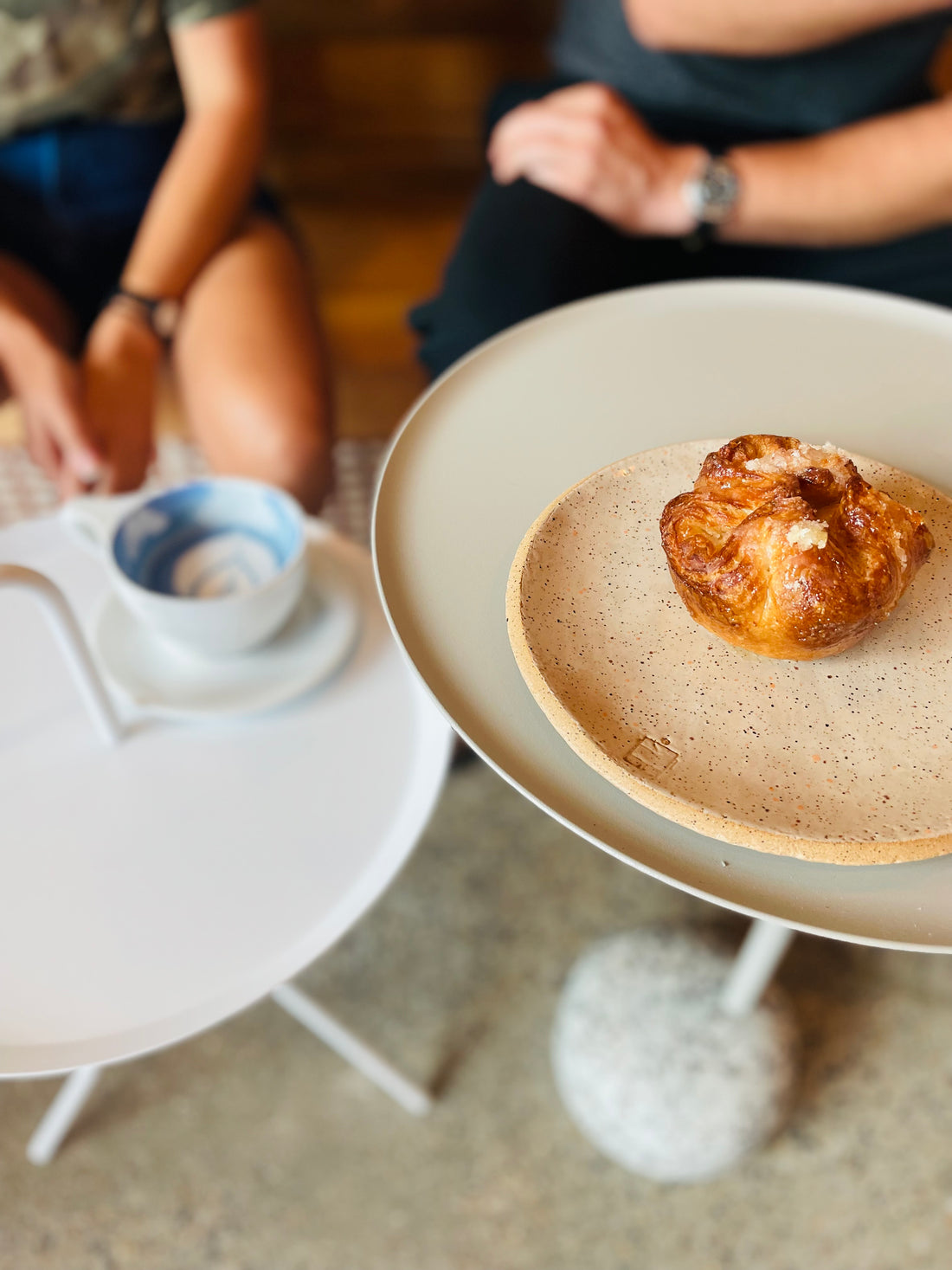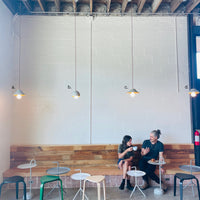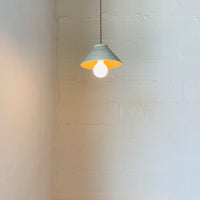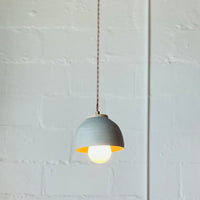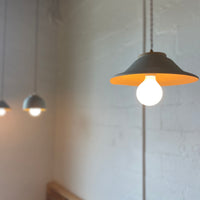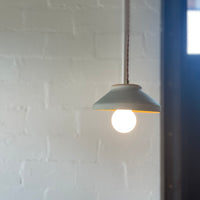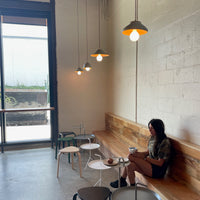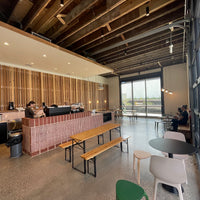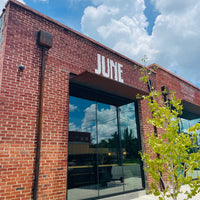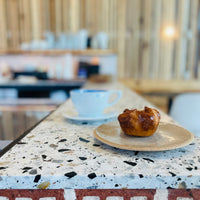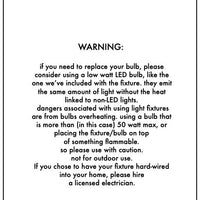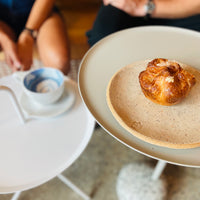 the June pendant is our newest light fixture inspired by our newest Birmingham coffee shop ... June Coffee.  the pendants hang in the June Coffee shop in downtown Birmingham, AL... a beautifully designed space created by the willldly talented Amanda Loper of David Baker Architects.  there are 4 different styles, all thrown on the potters wheel in our peach claybody with a sage glazed top. 
the pendant comes with an 8 foot rust-colored twisted cloth covered cord and includes a 60 watt equivalent LED bulb (5 watts) dimmable warm soft white 2700 kelvin color temp.(3 inch sized globe with a standard edison base). it comes wired with a plug ,but if you'd like it hardwired into your home, simply hire an electrician and let them work their magic.

dimensions:
a. 9 inch d x 4.5 inch h
b. 5 inch d x 7 inch h
c. 10.5 inch d x 4 inch h
d. 8.5 inch d x 4 inch h
Each piece is food safe + dishwasher safe,
and safe for microwave use (though microwave use will weaken the piece over time).