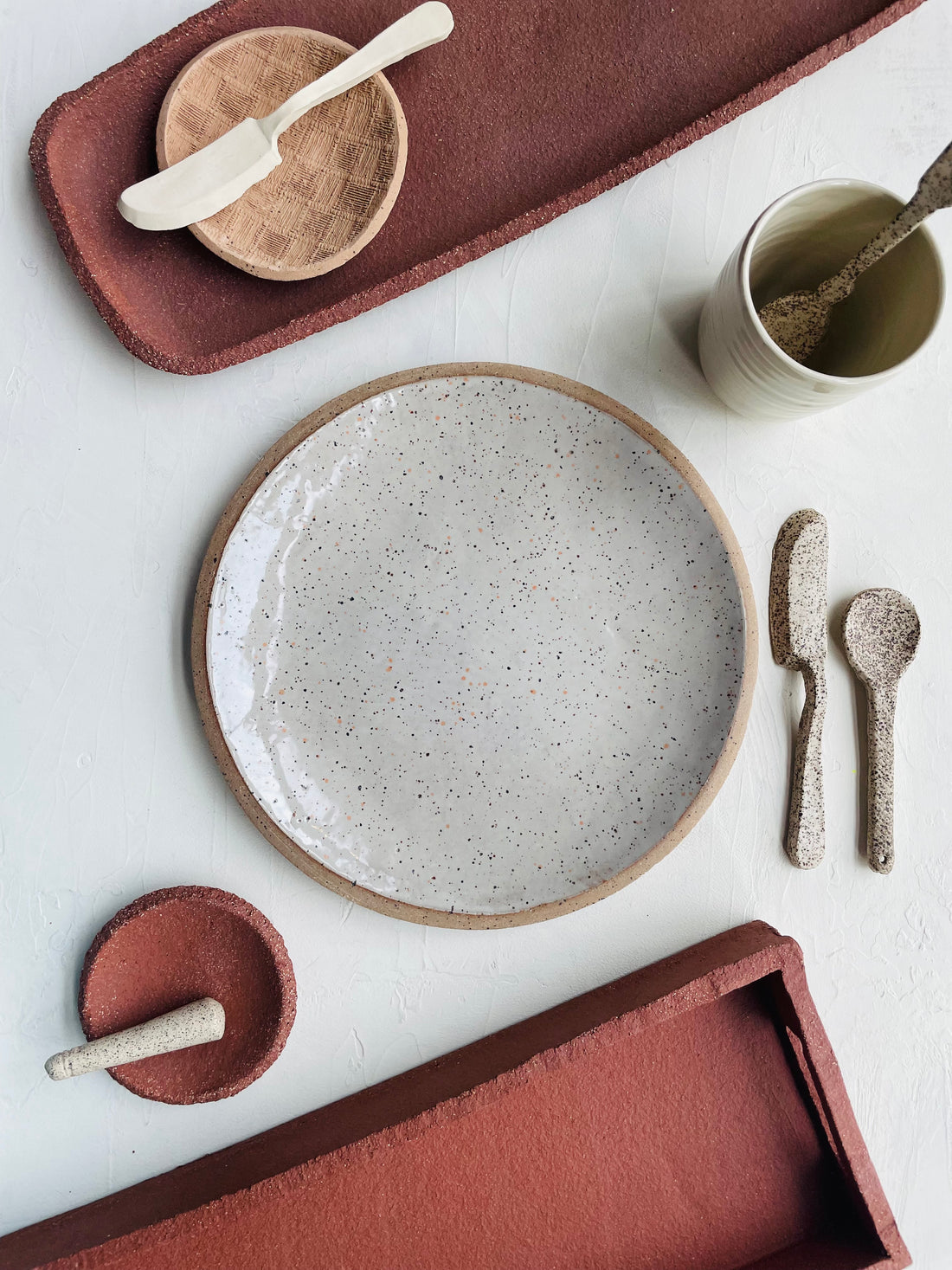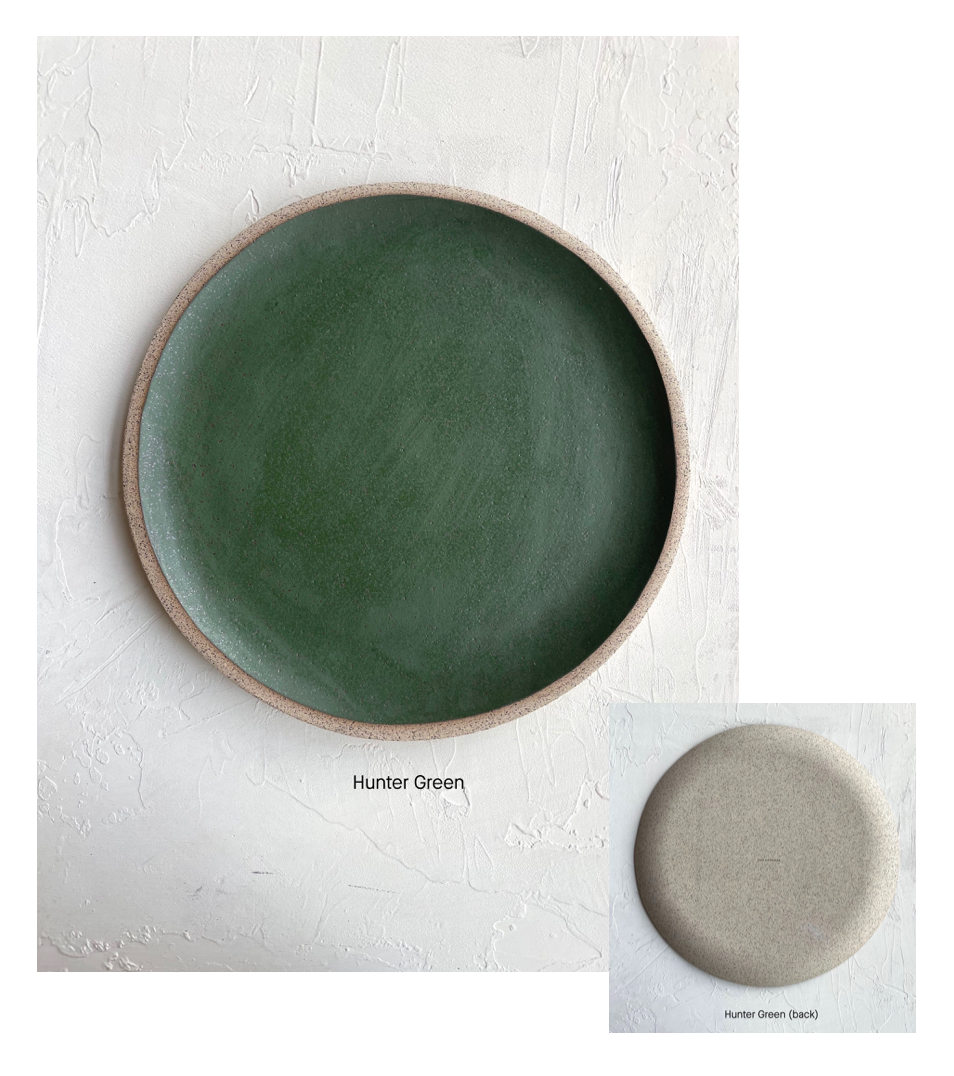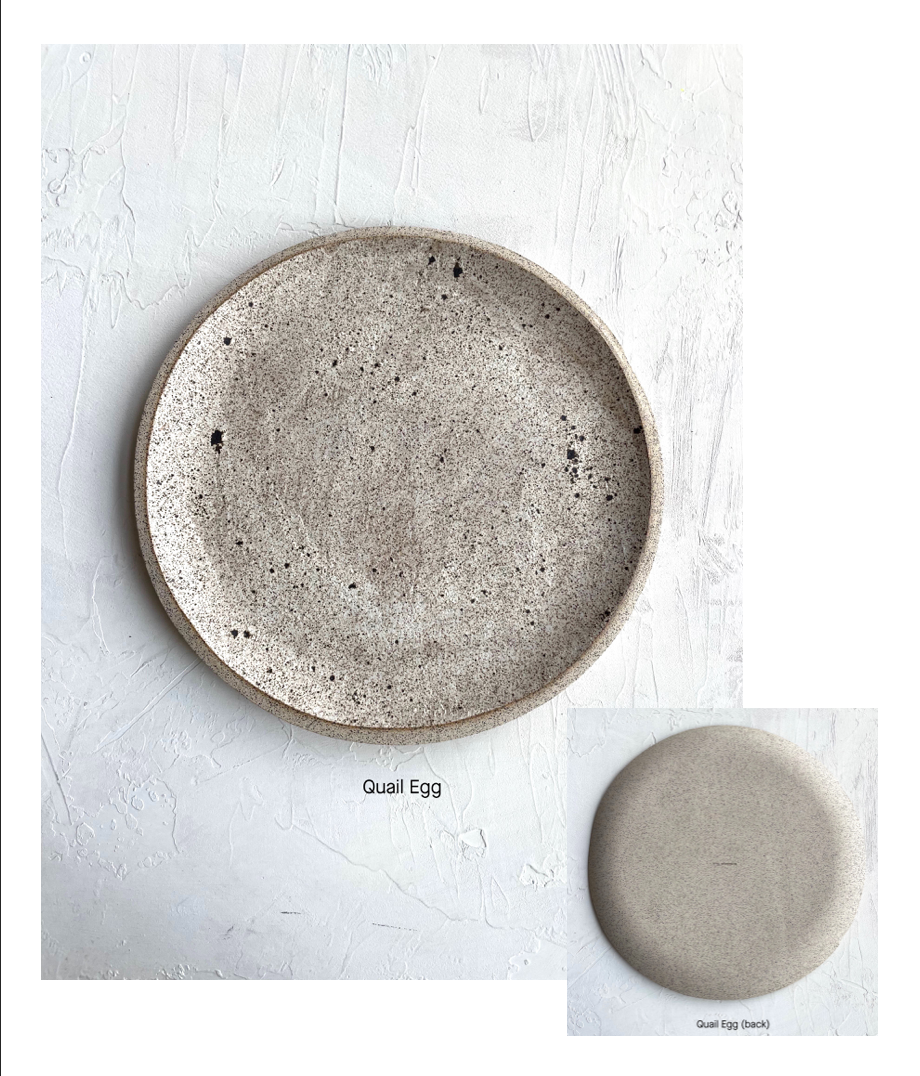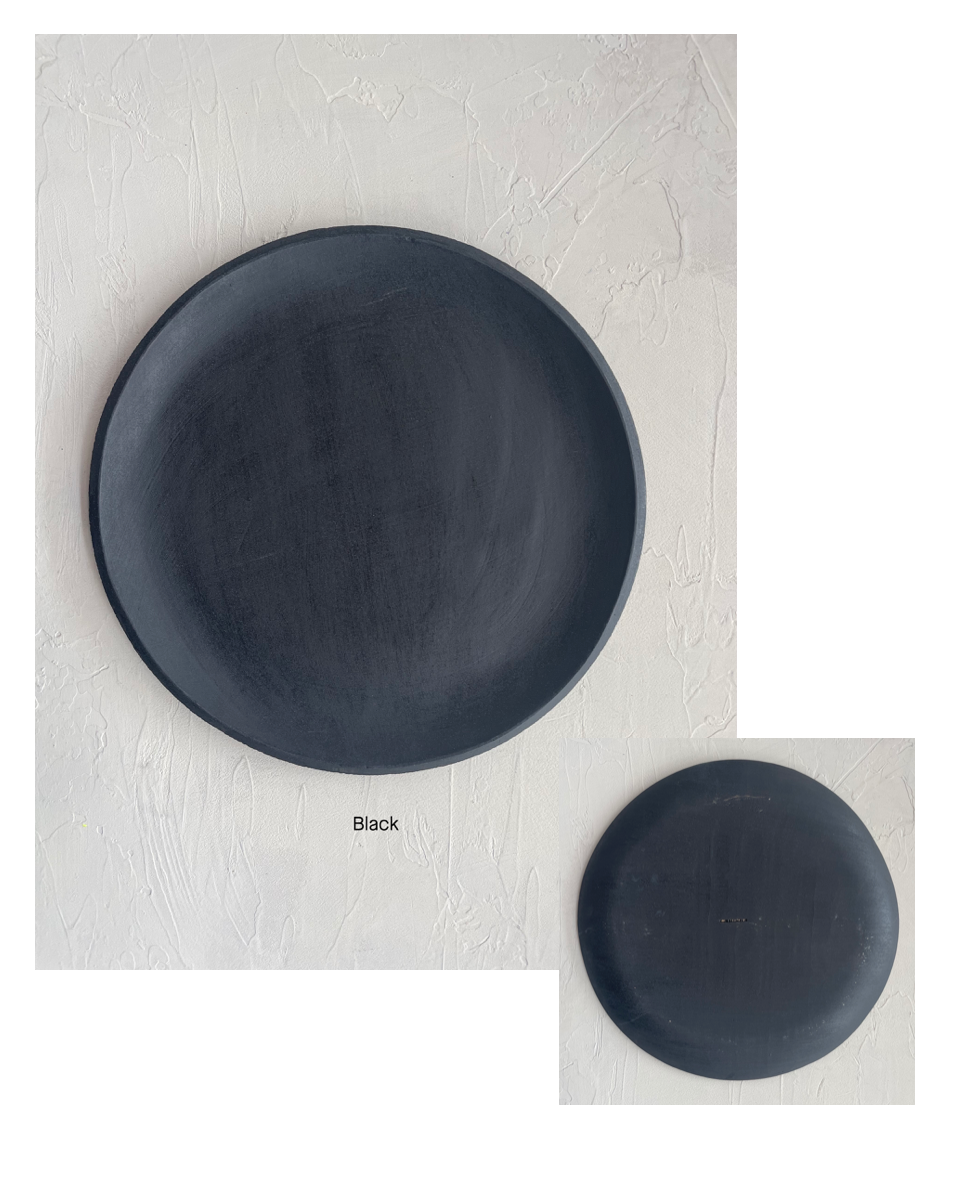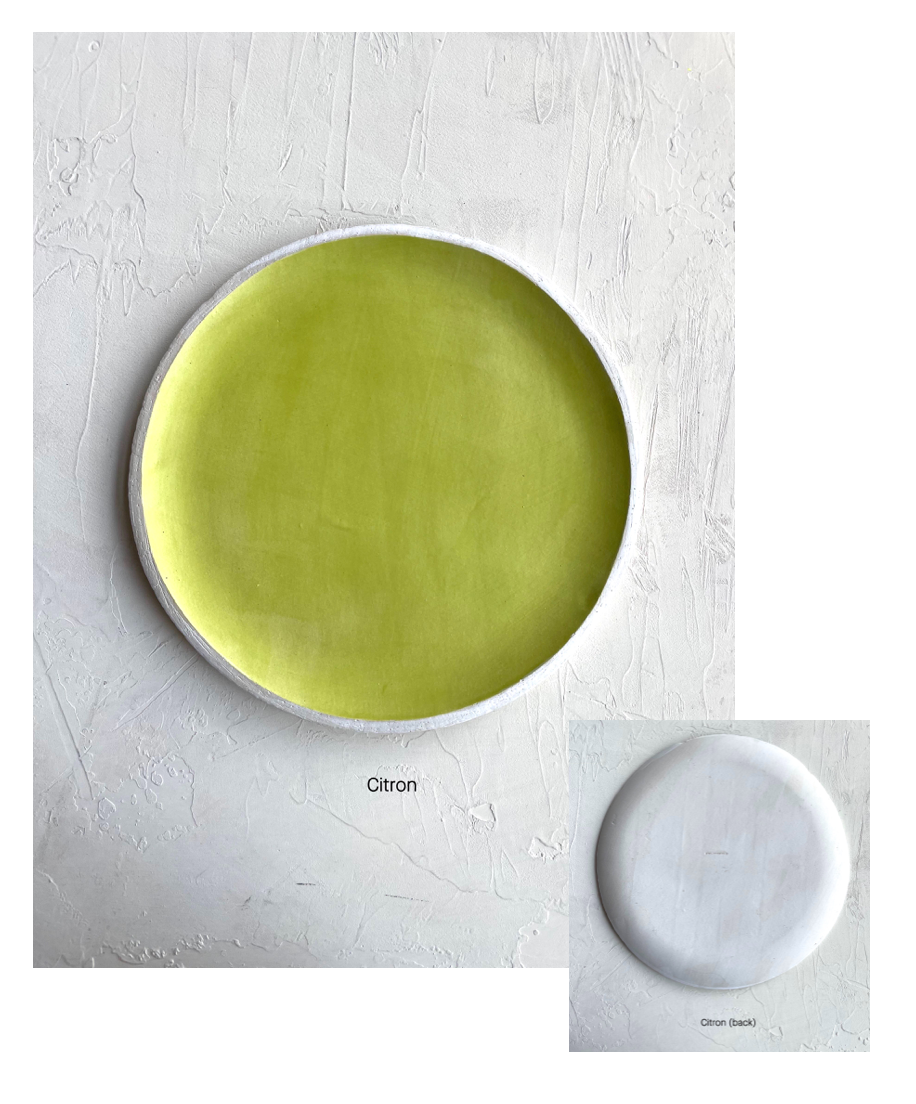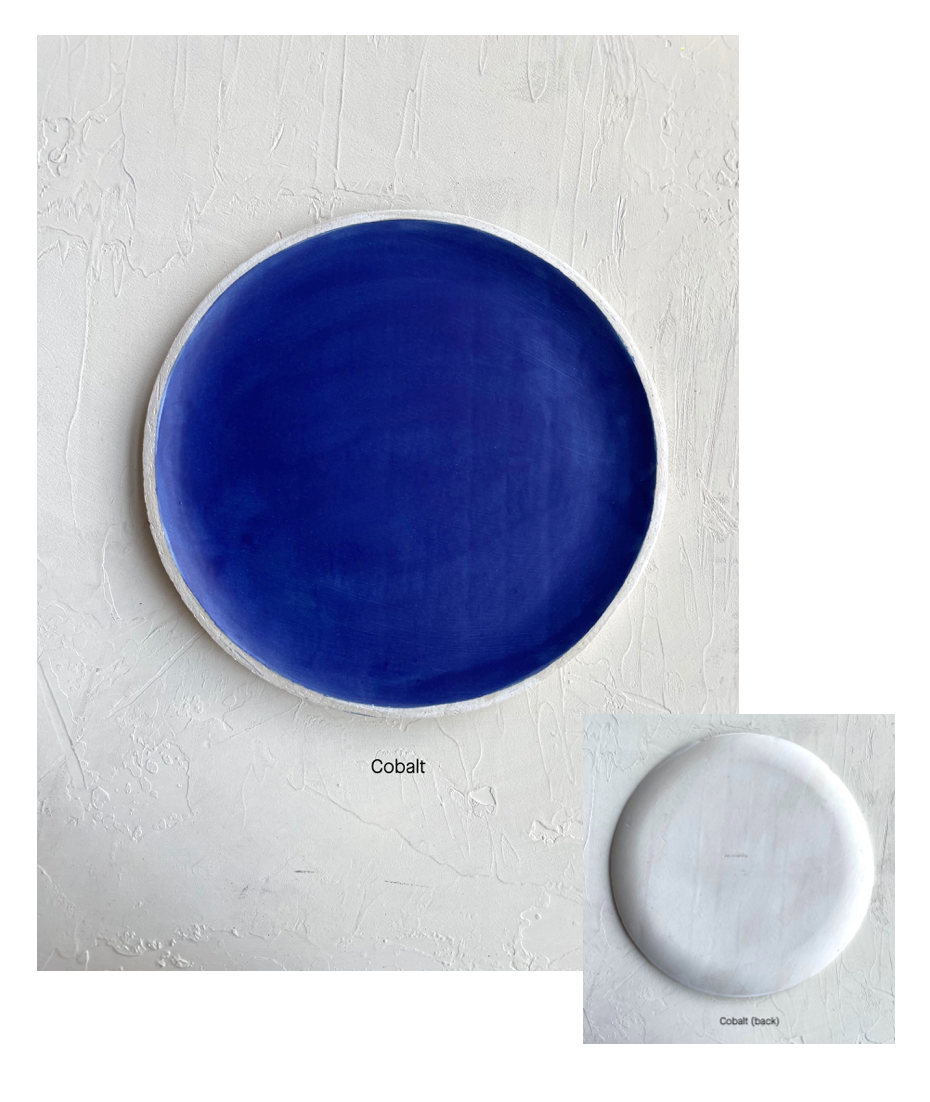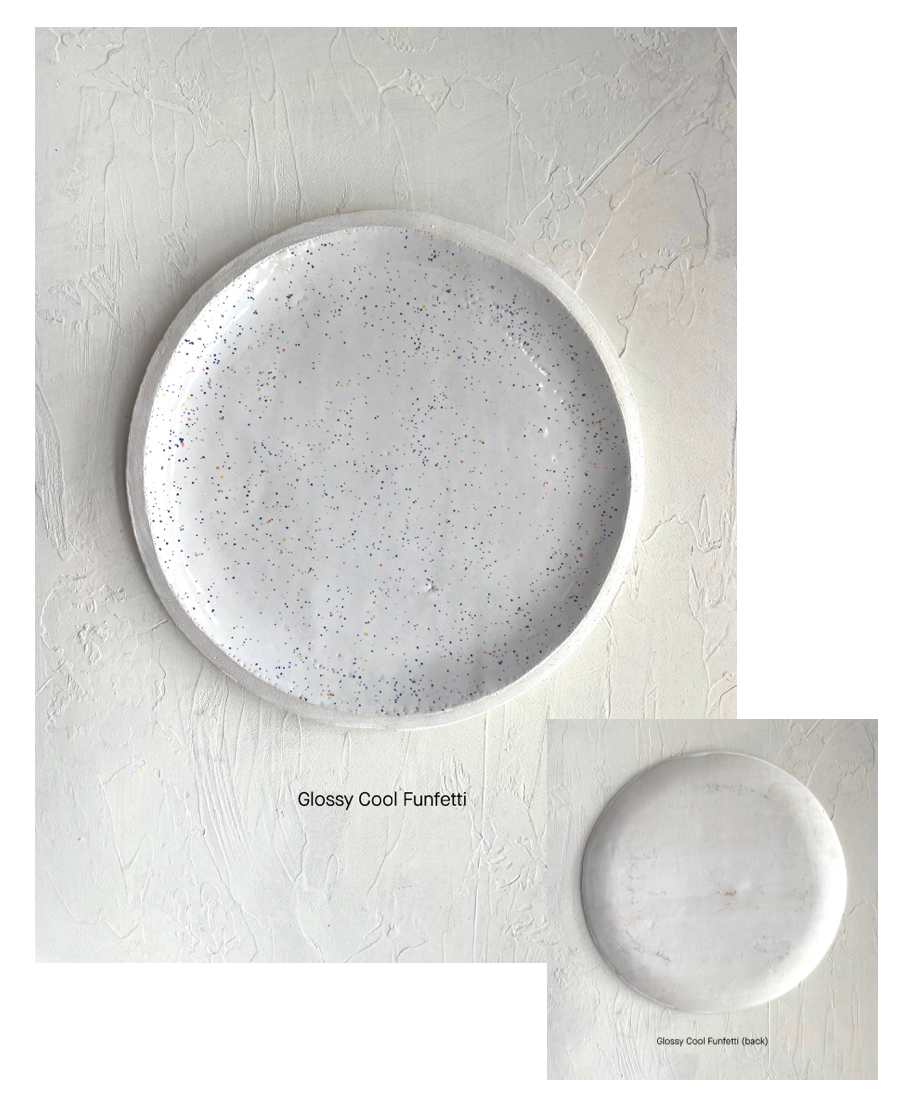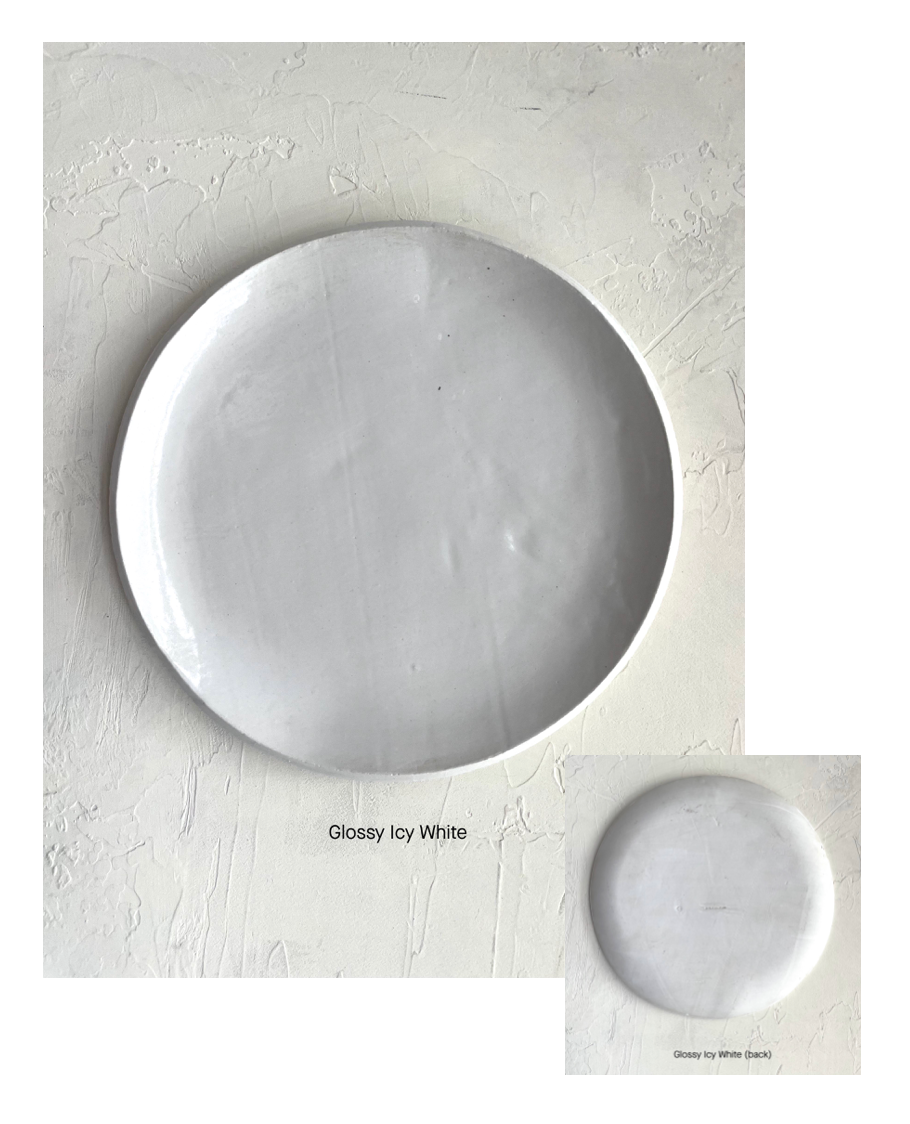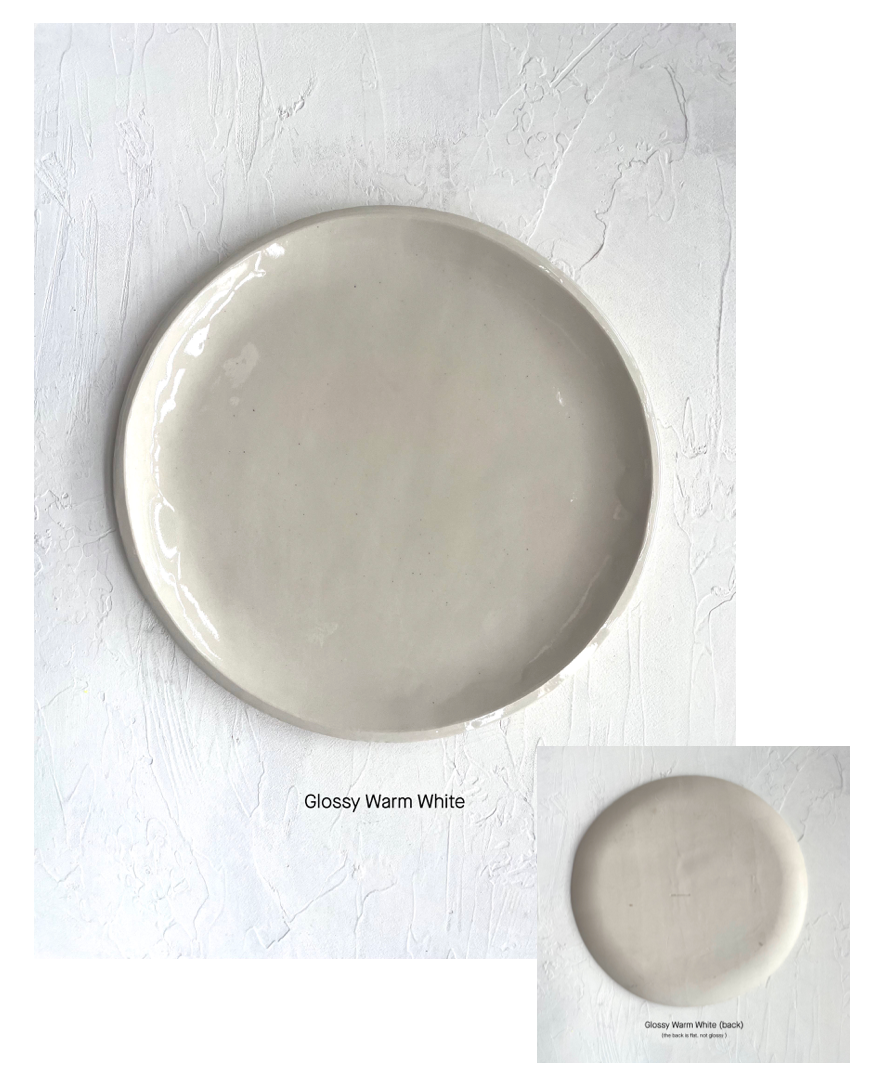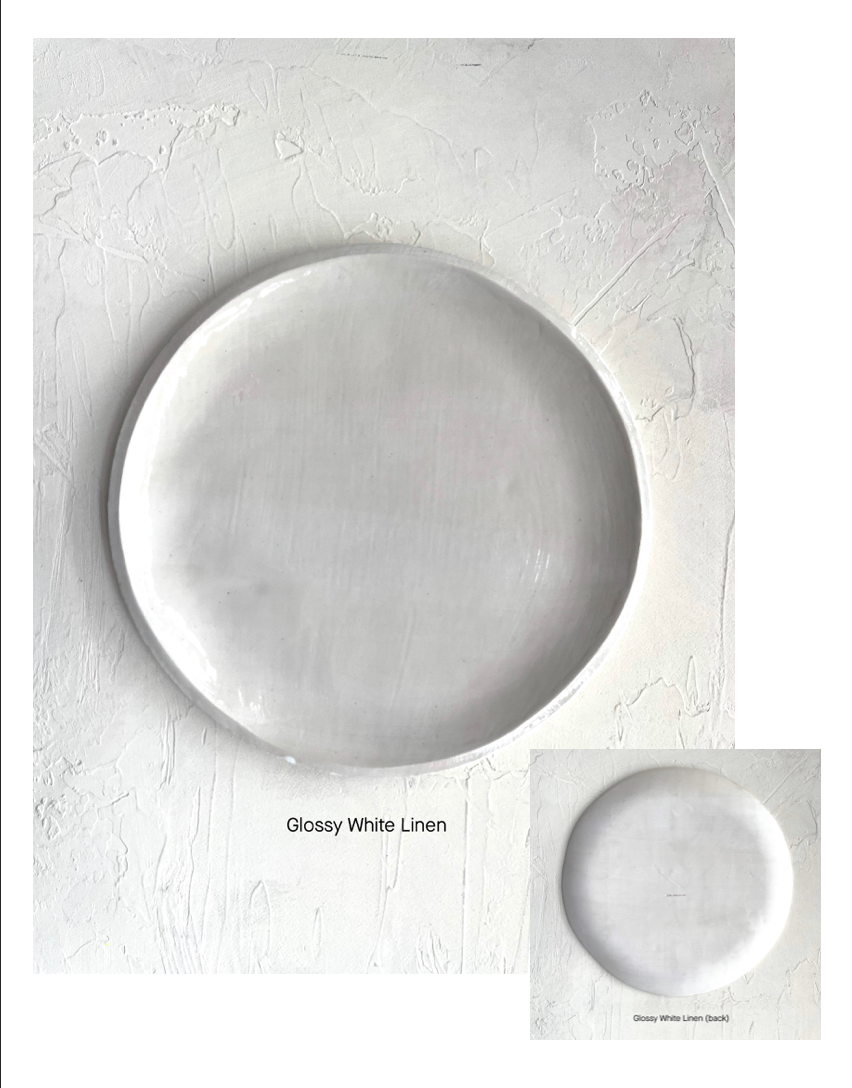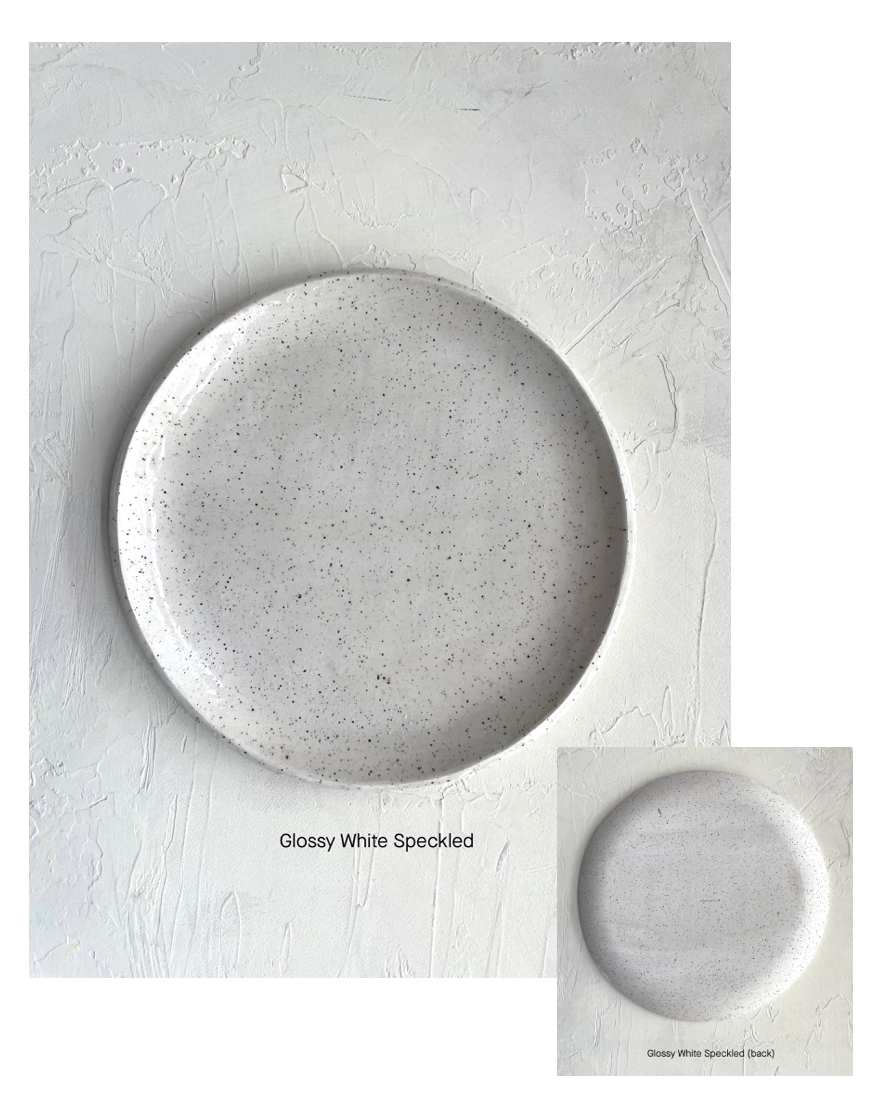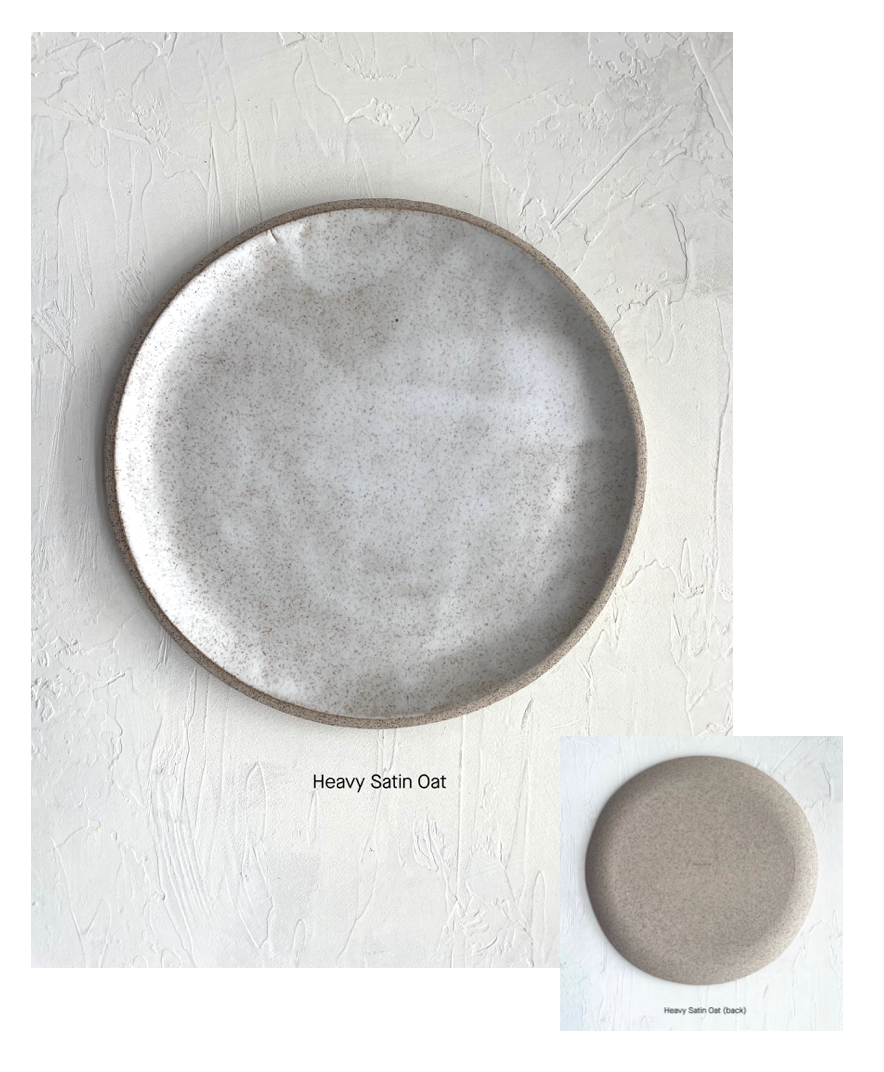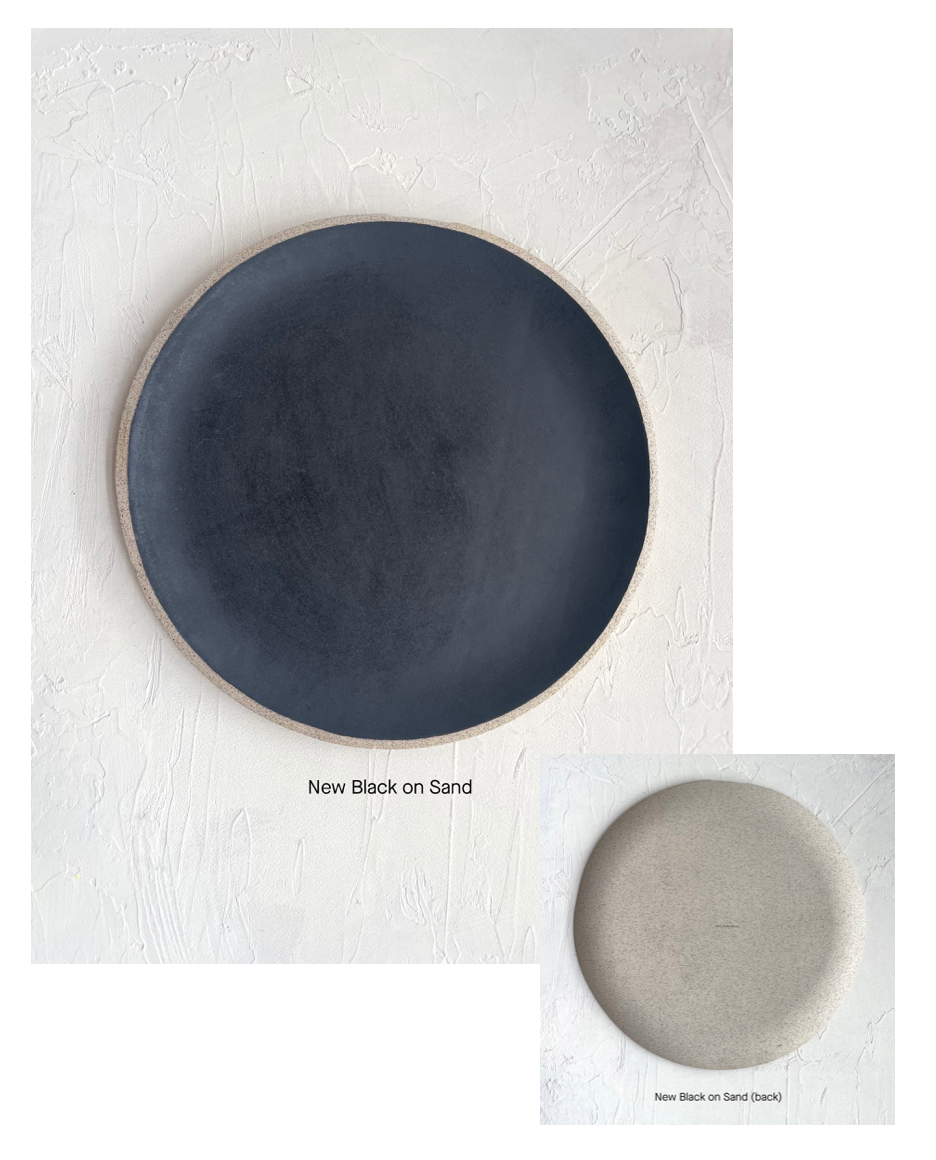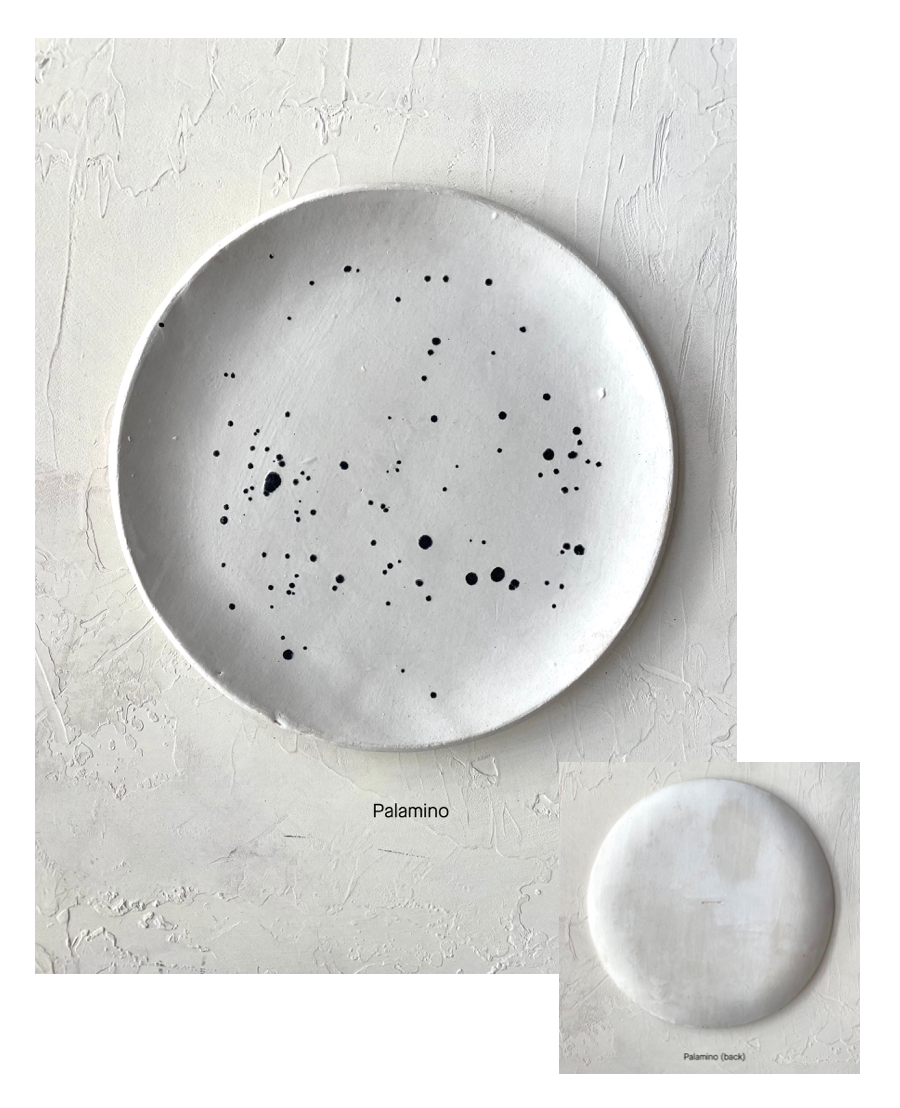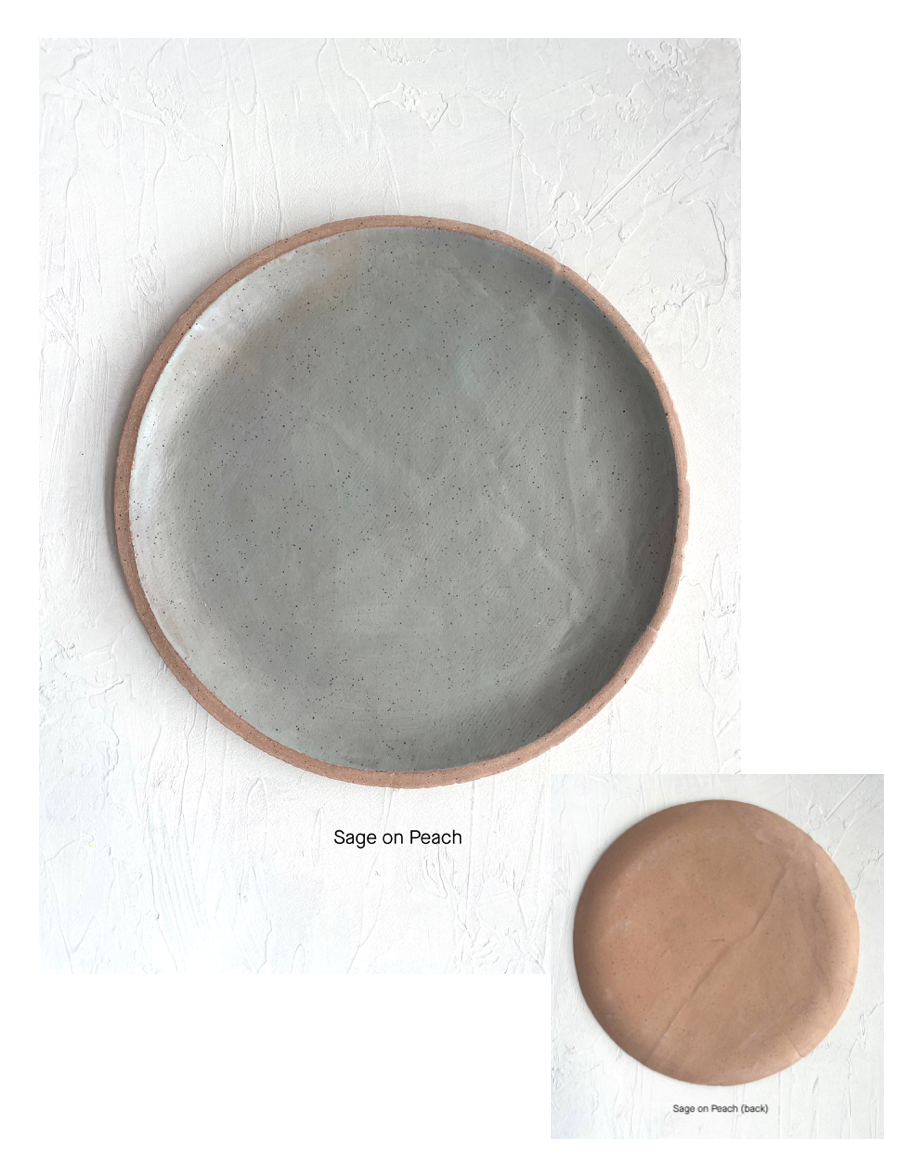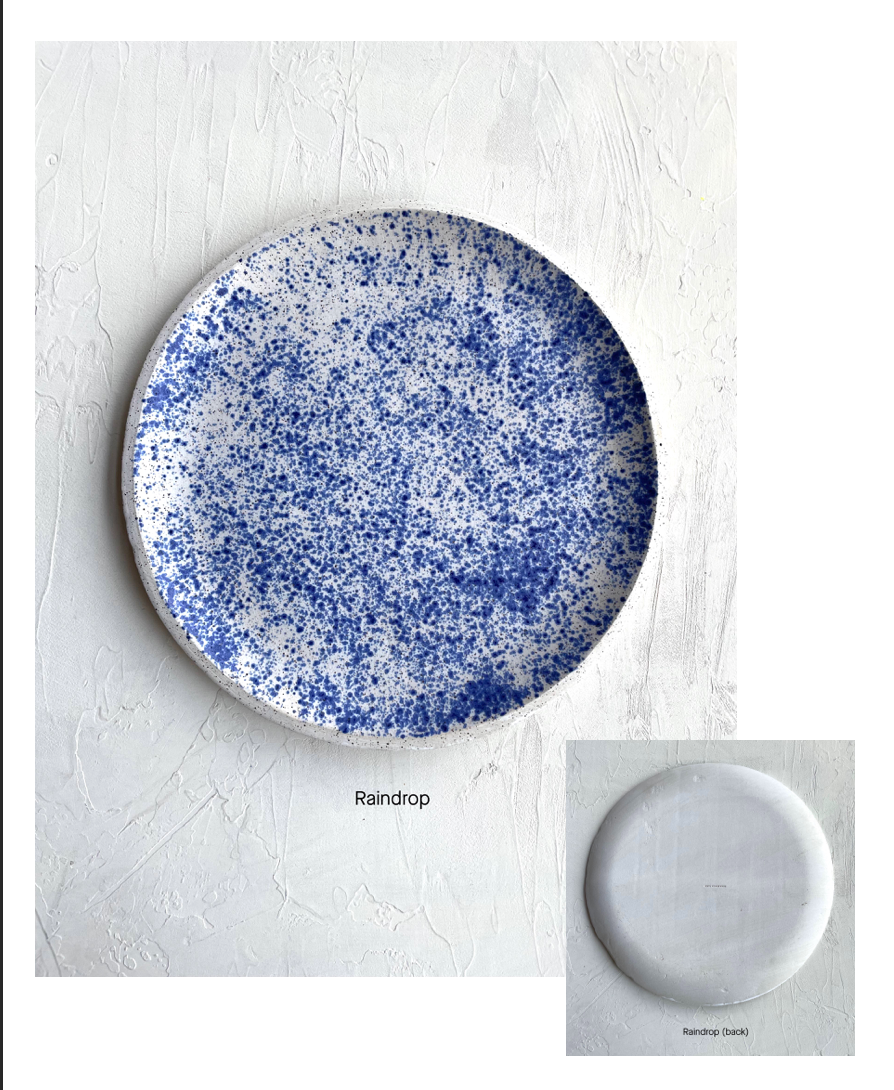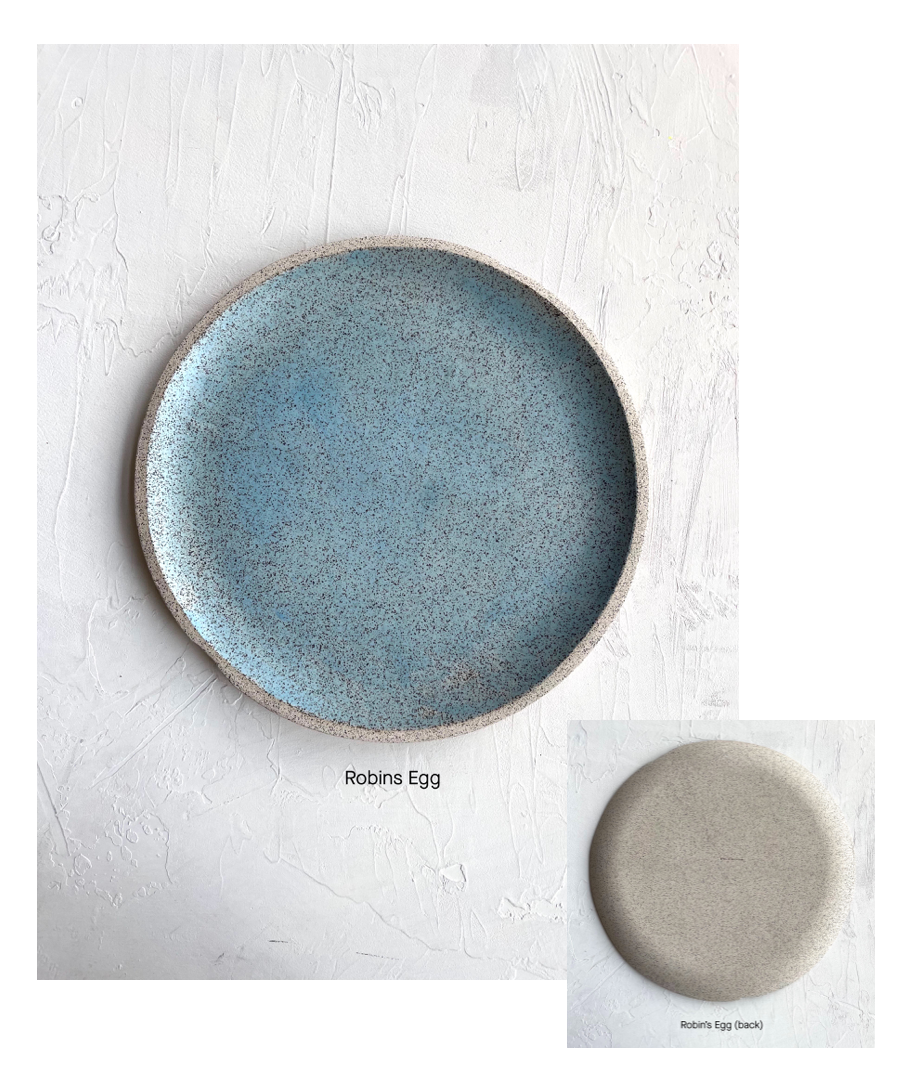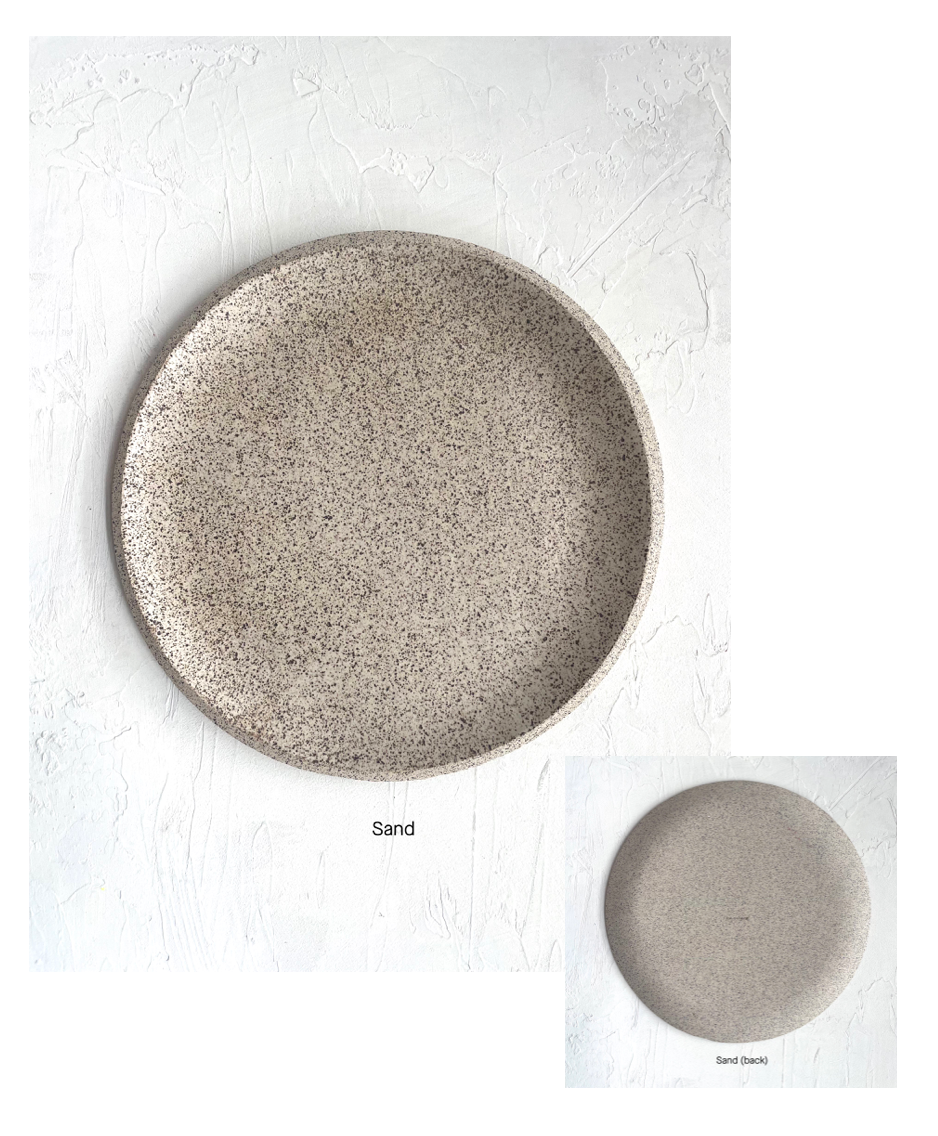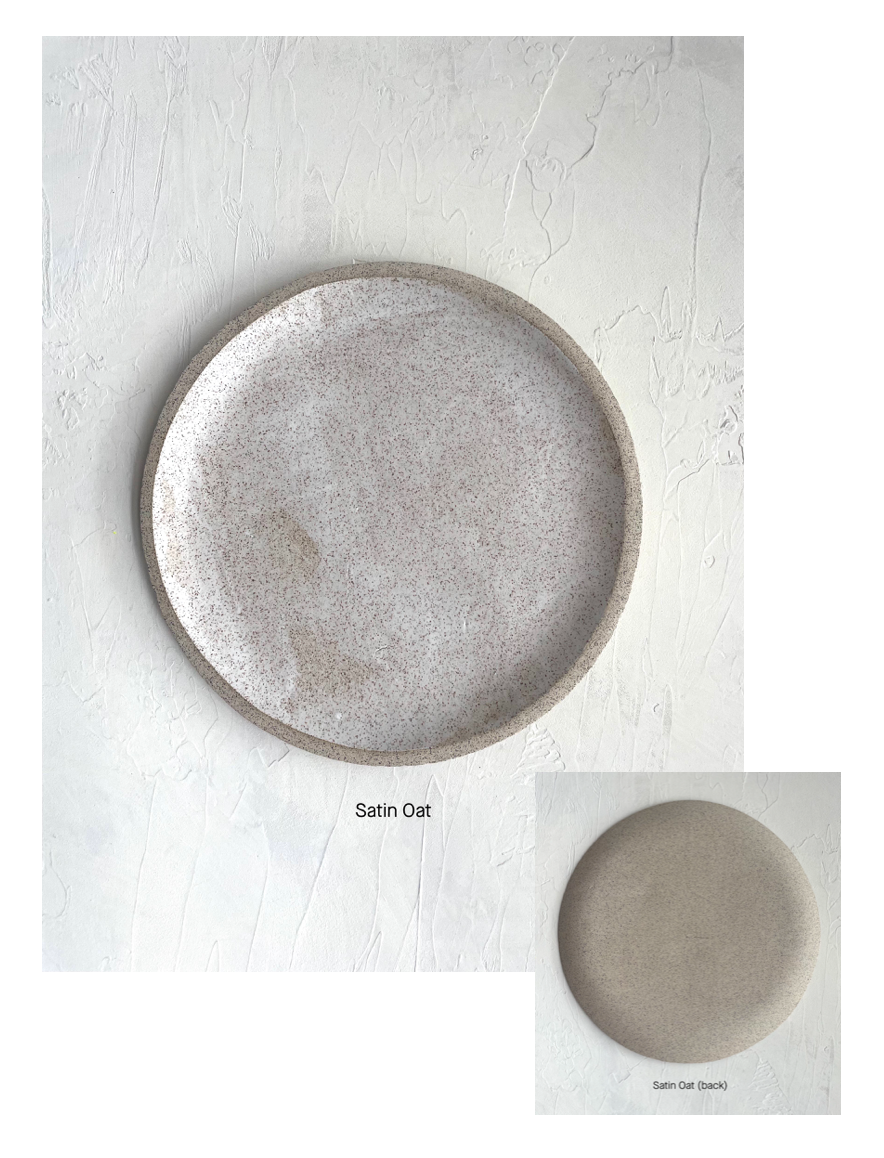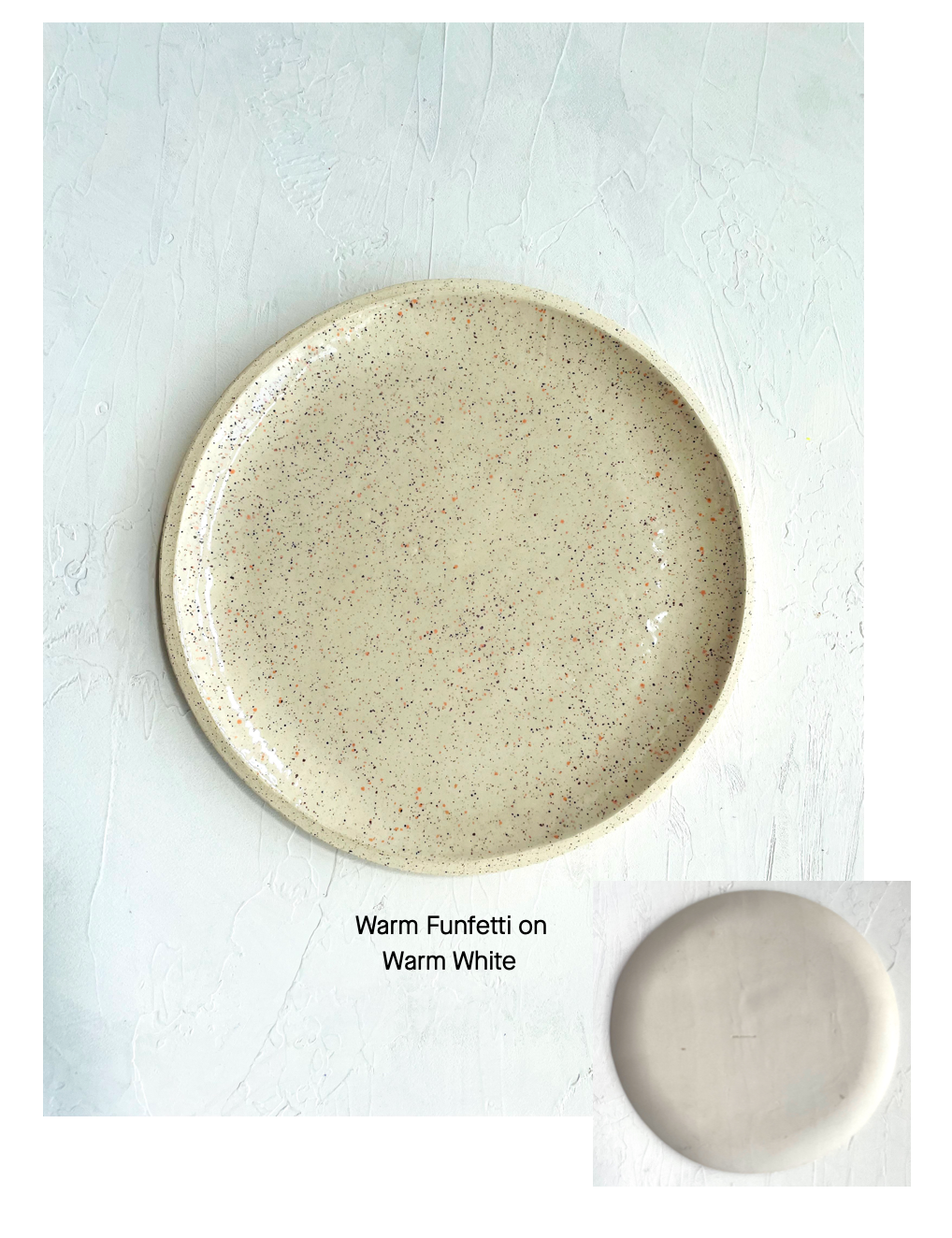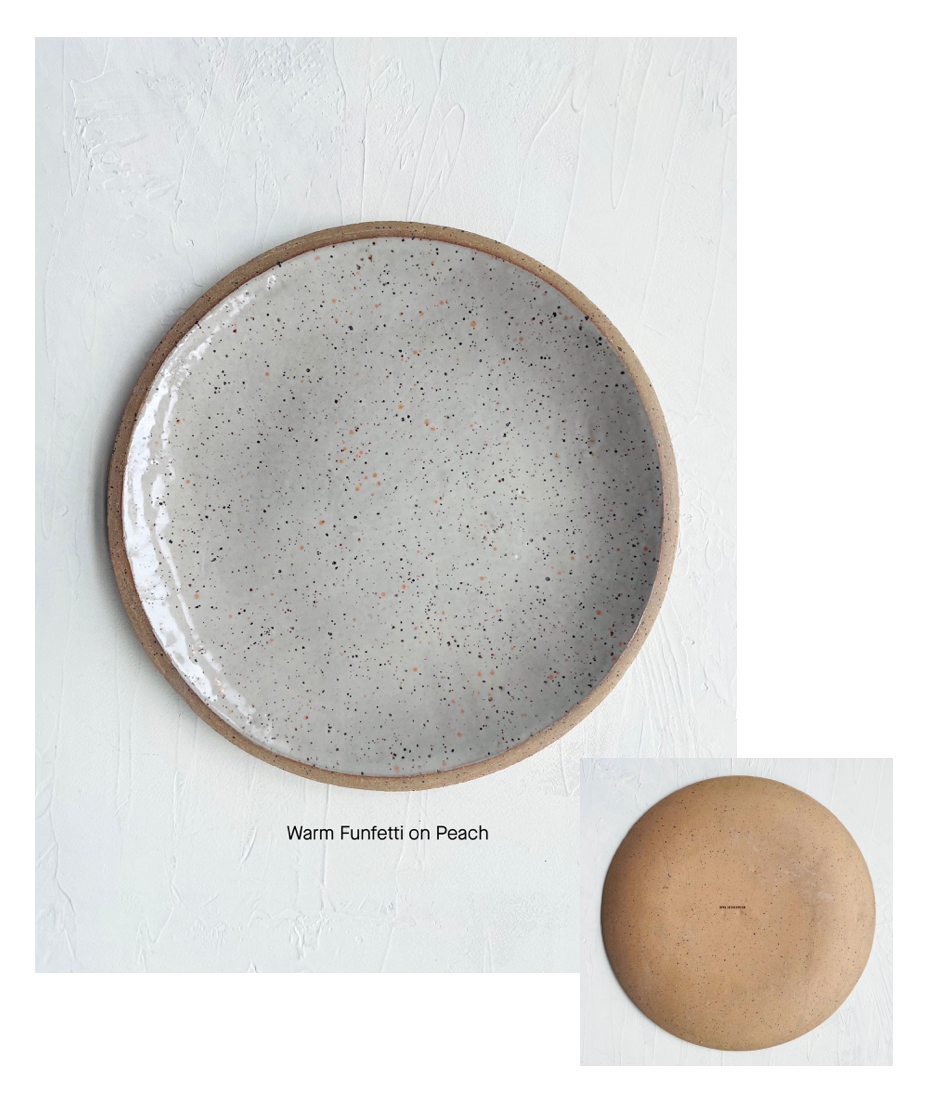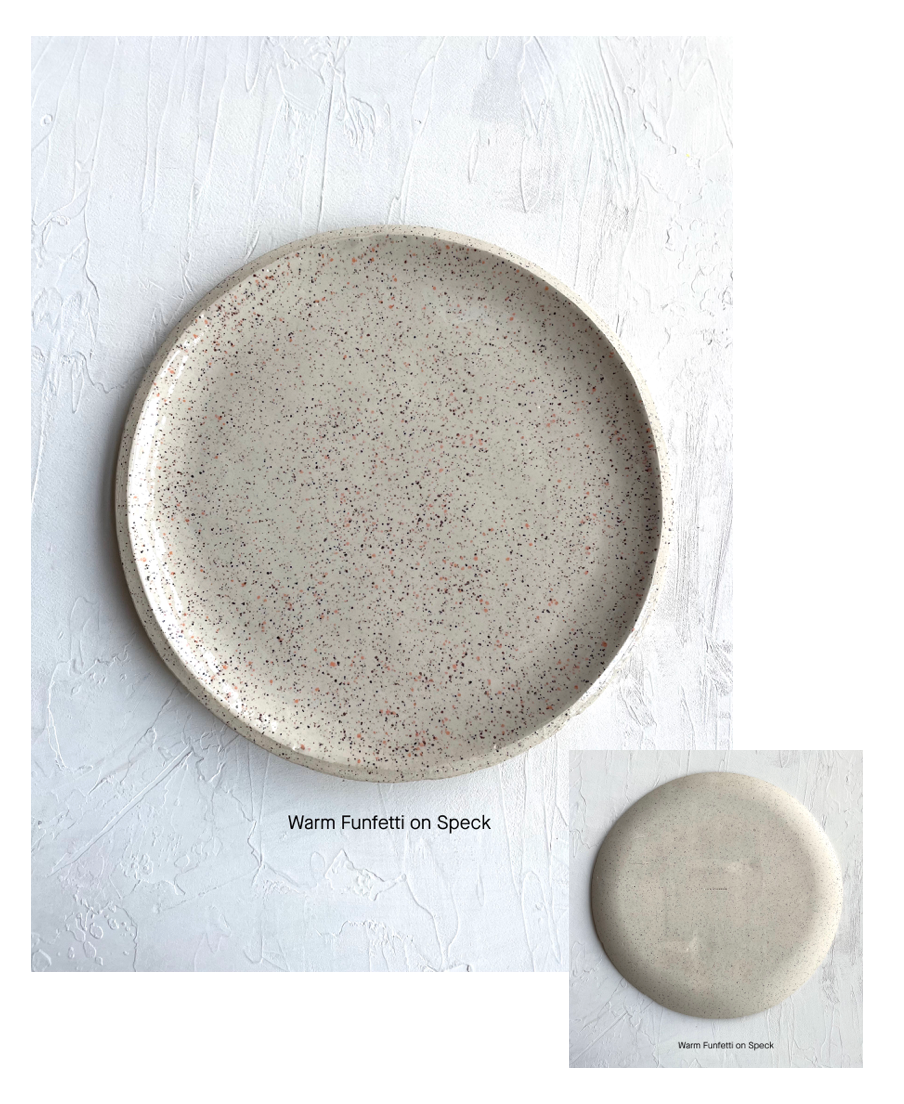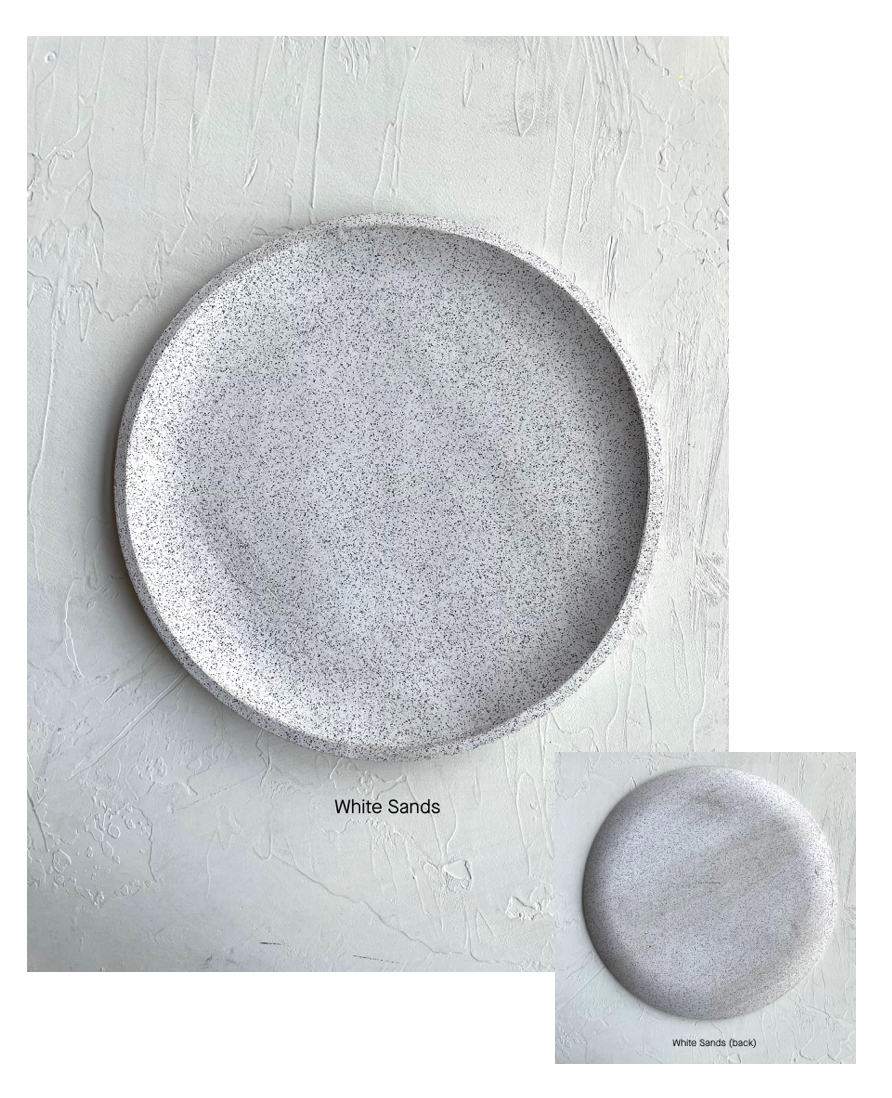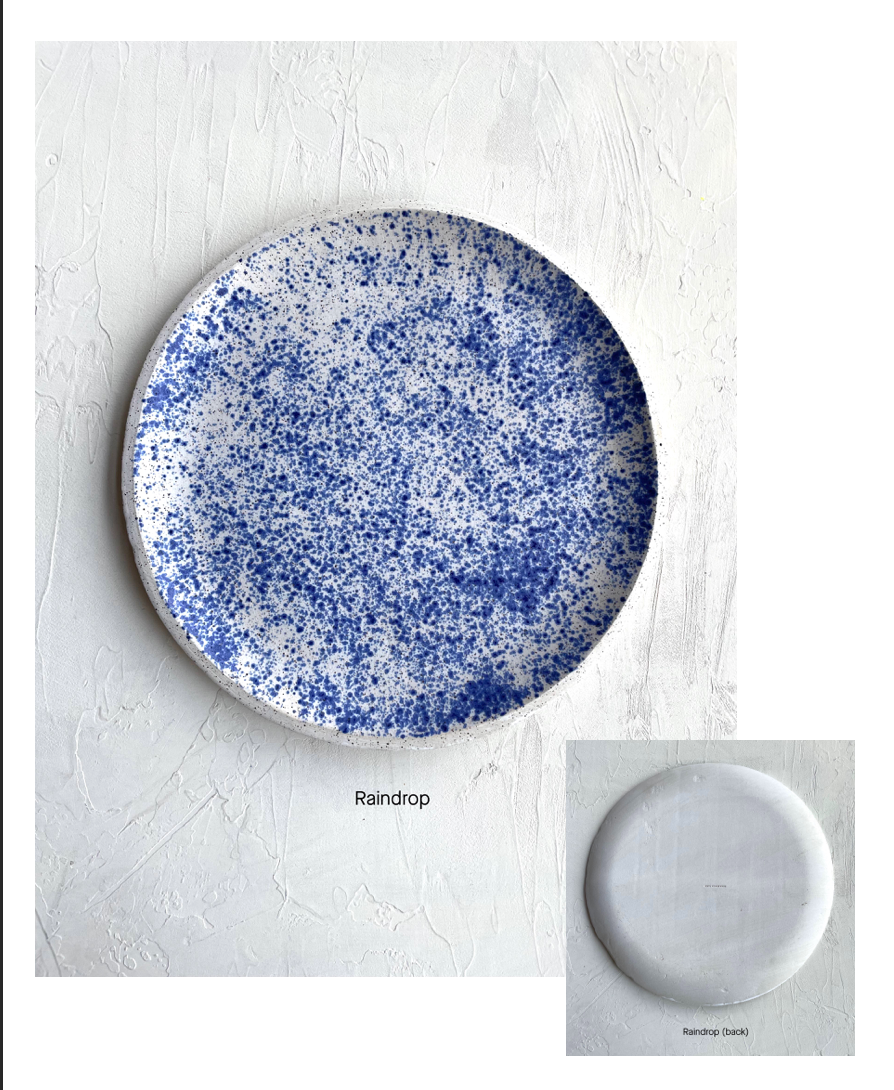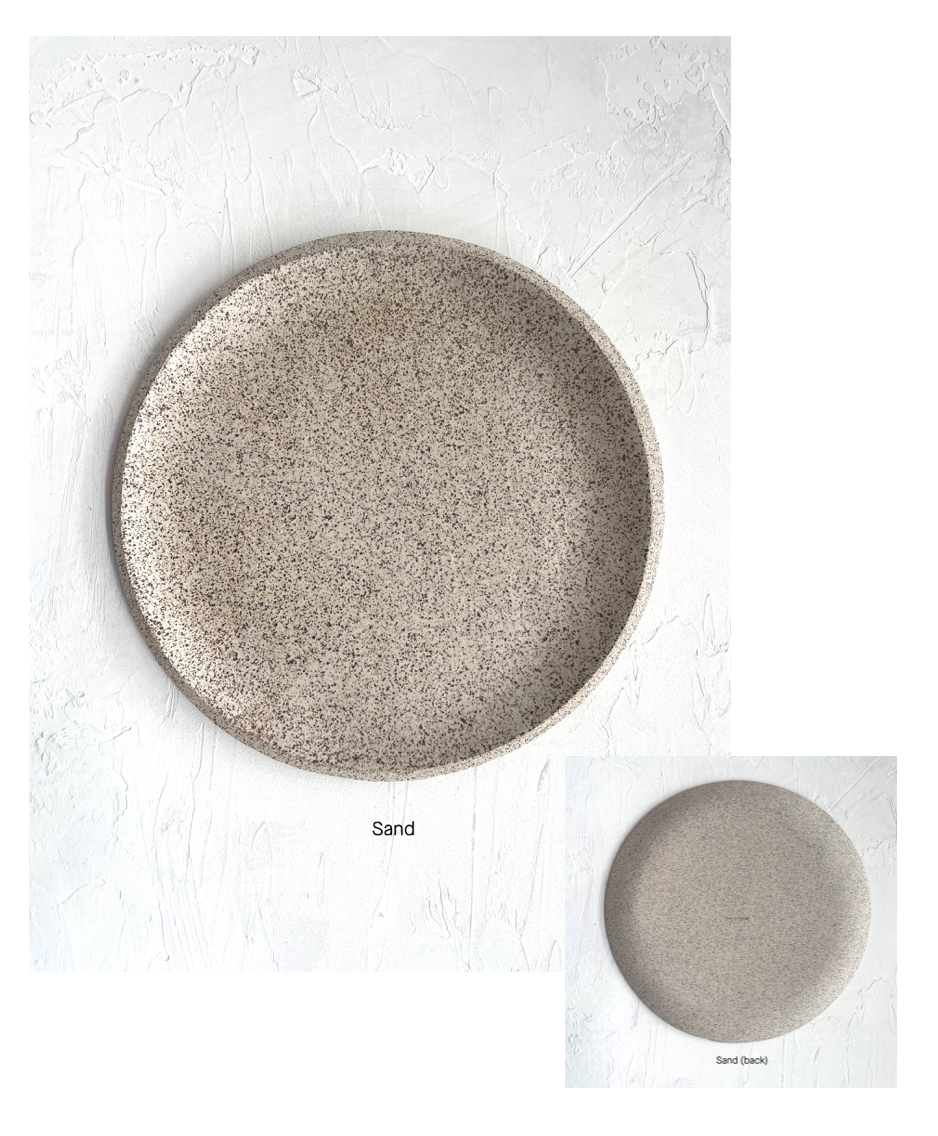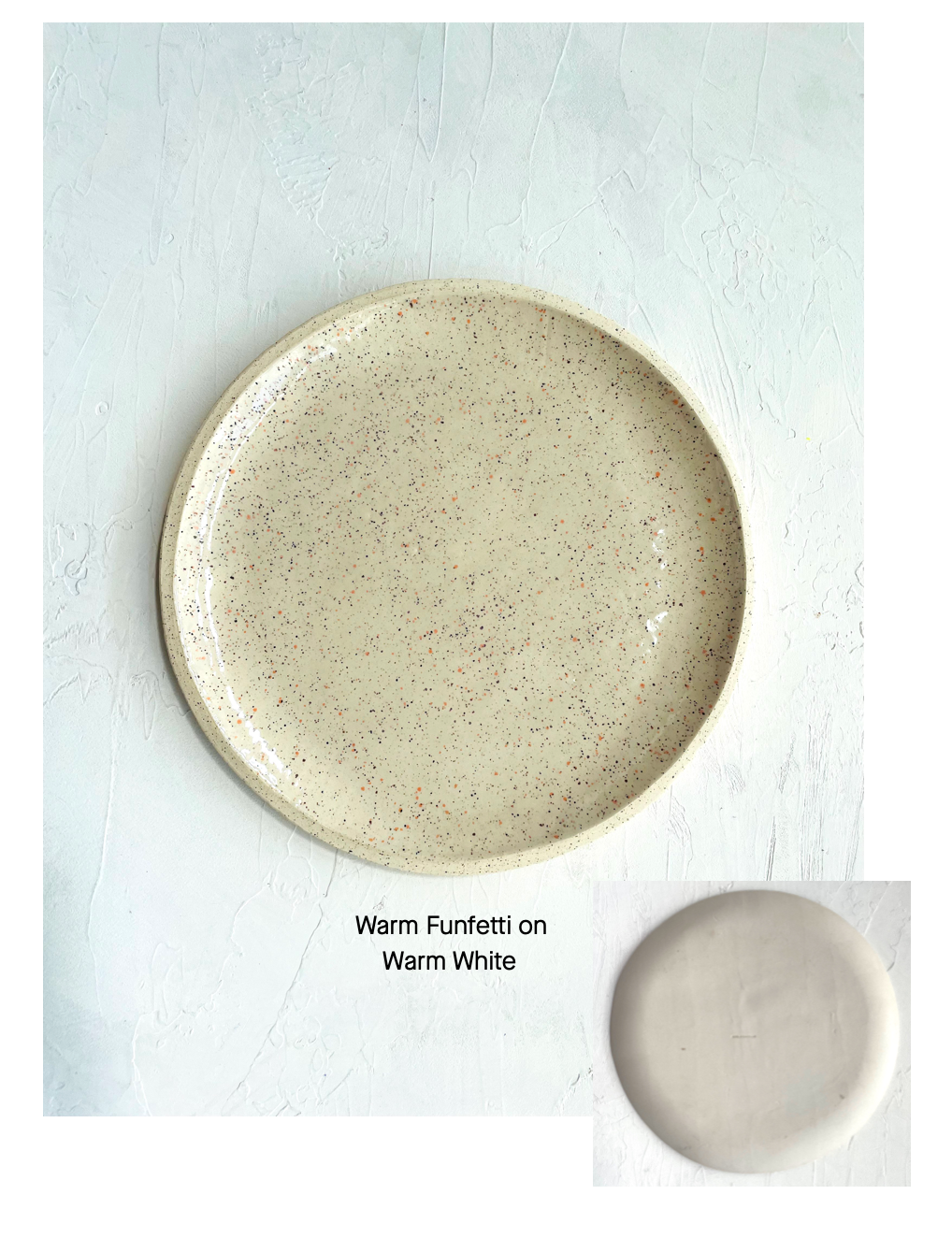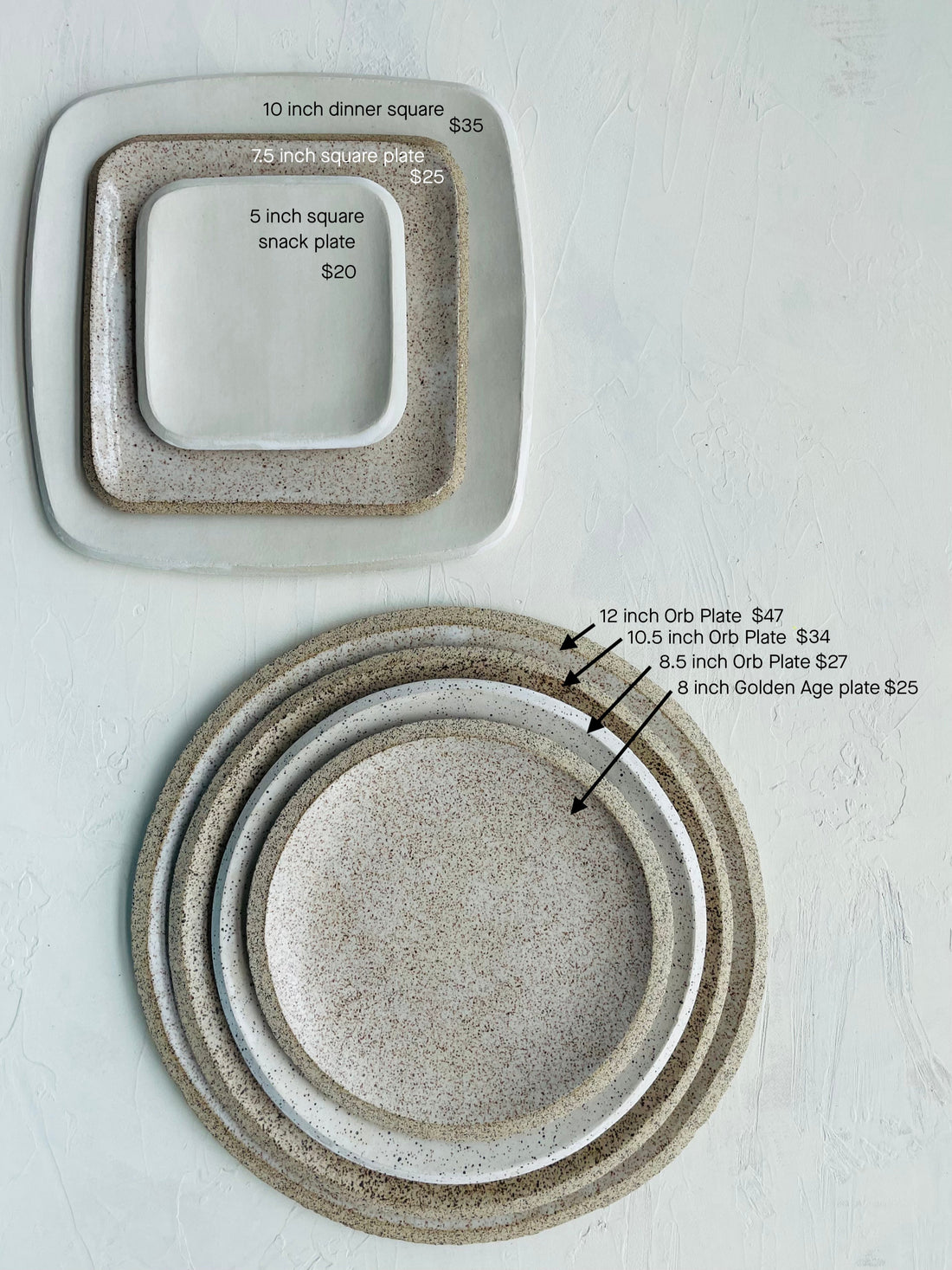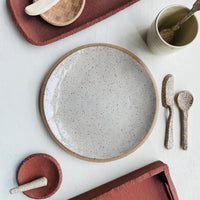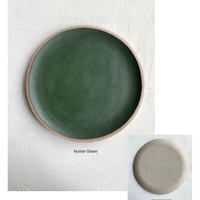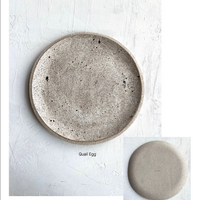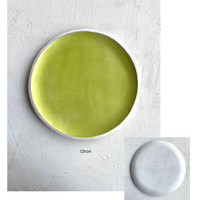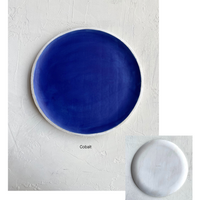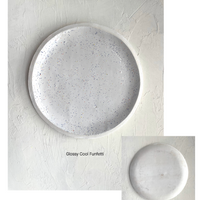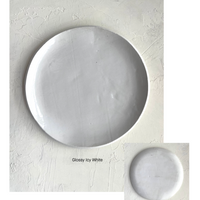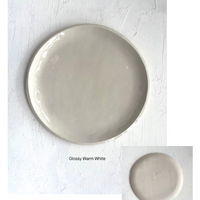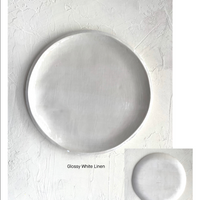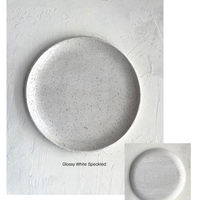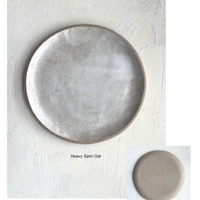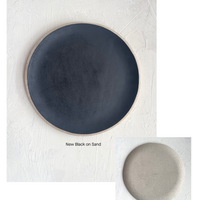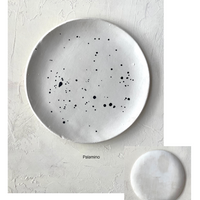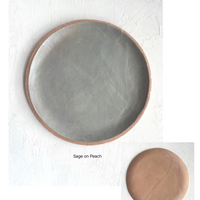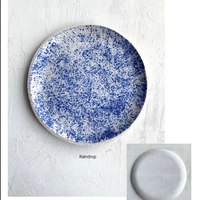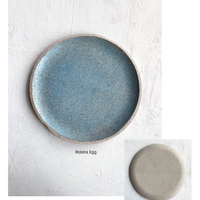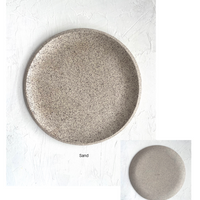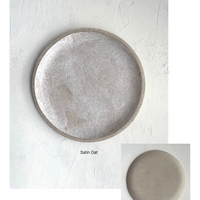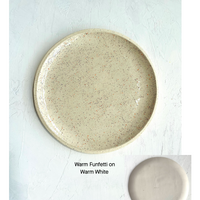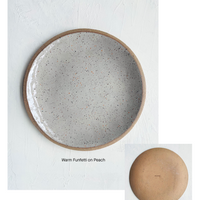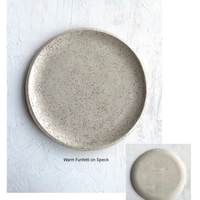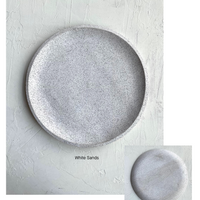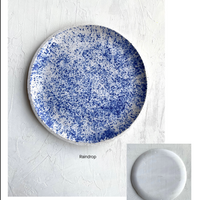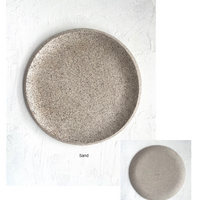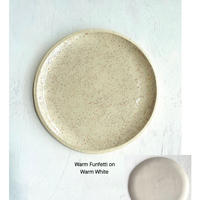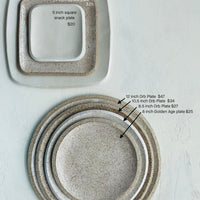 this is our 8.5" plate. it's either a salad plate or works just fine as a dinner plate, depending on your appetite and size of your table.

dimensions: 8.5" d x 1/2 " h
each piece is dishwasher safe and microwave friendly (though microwave use does affect the life of the piece)
Each piece is food safe + dishwasher safe,
and safe for microwave use (though microwave use will weaken the piece over time).