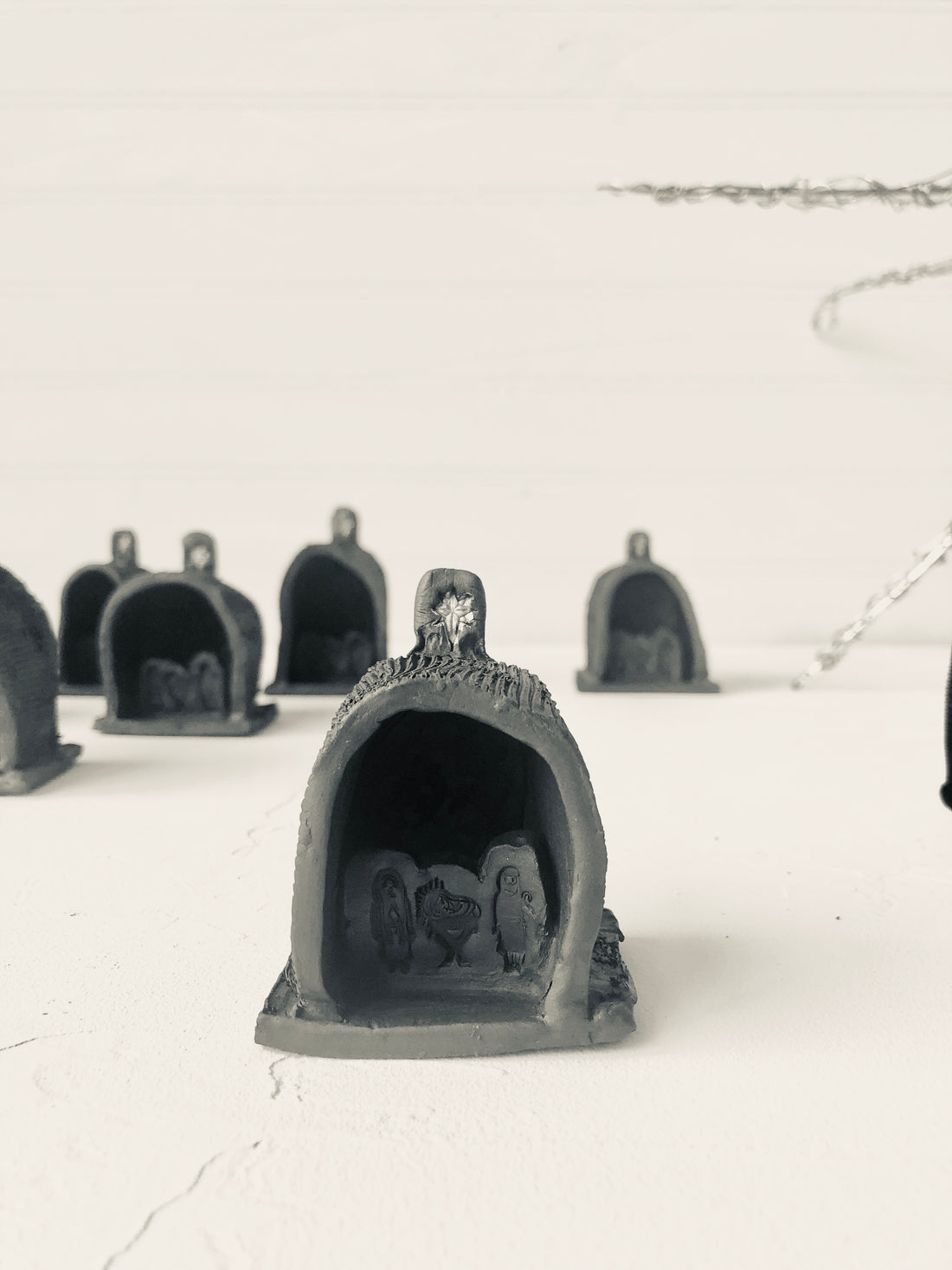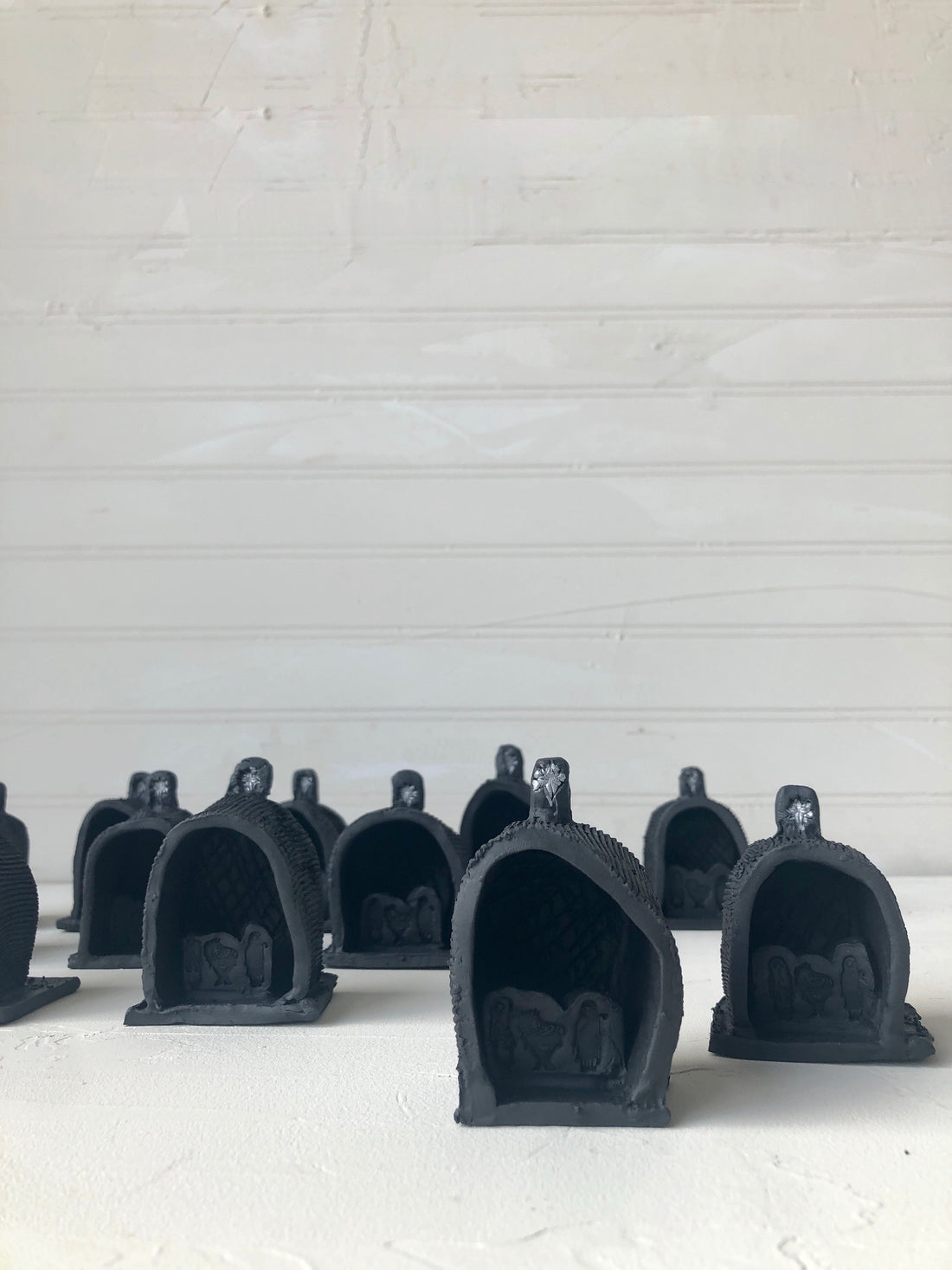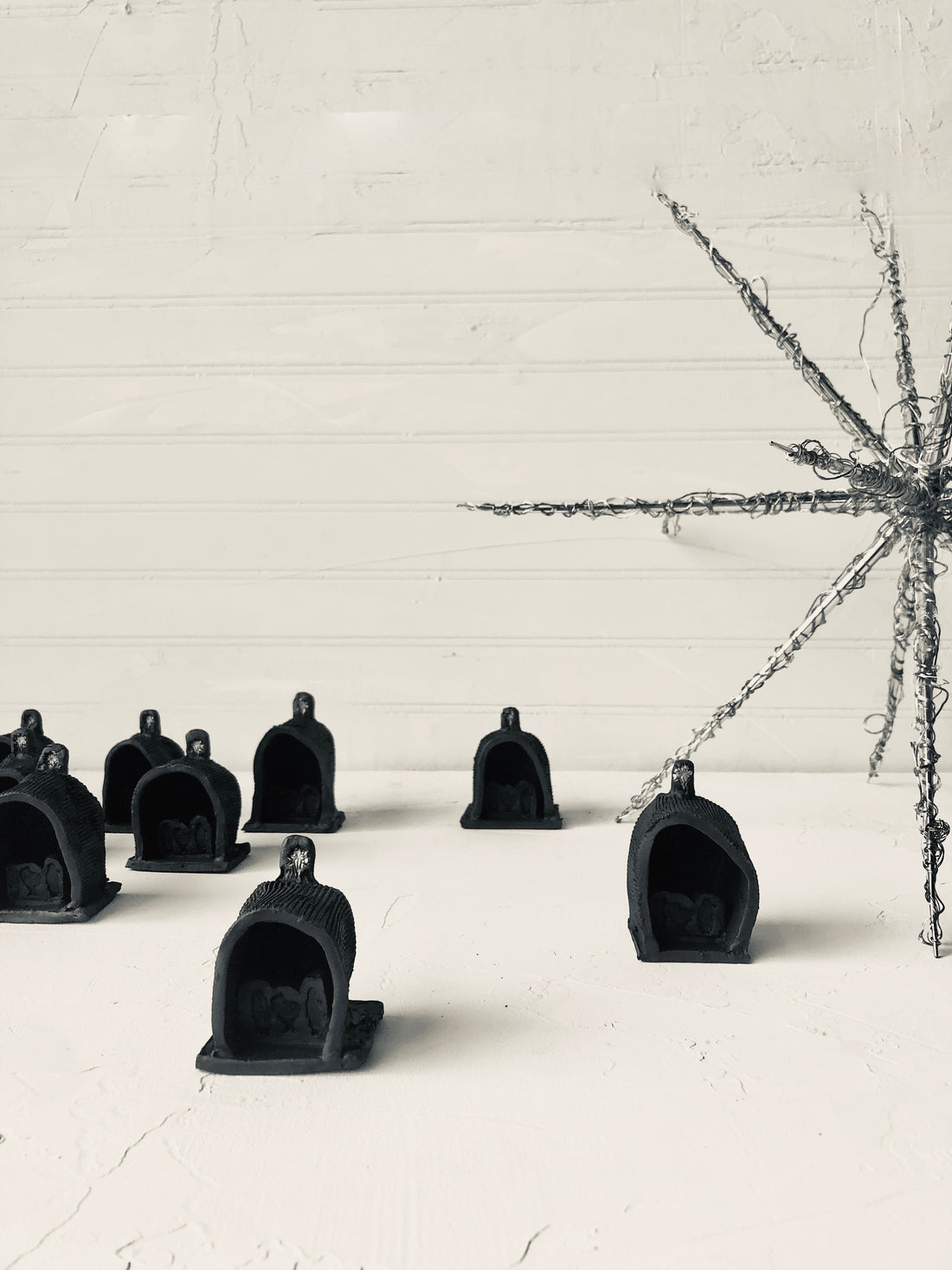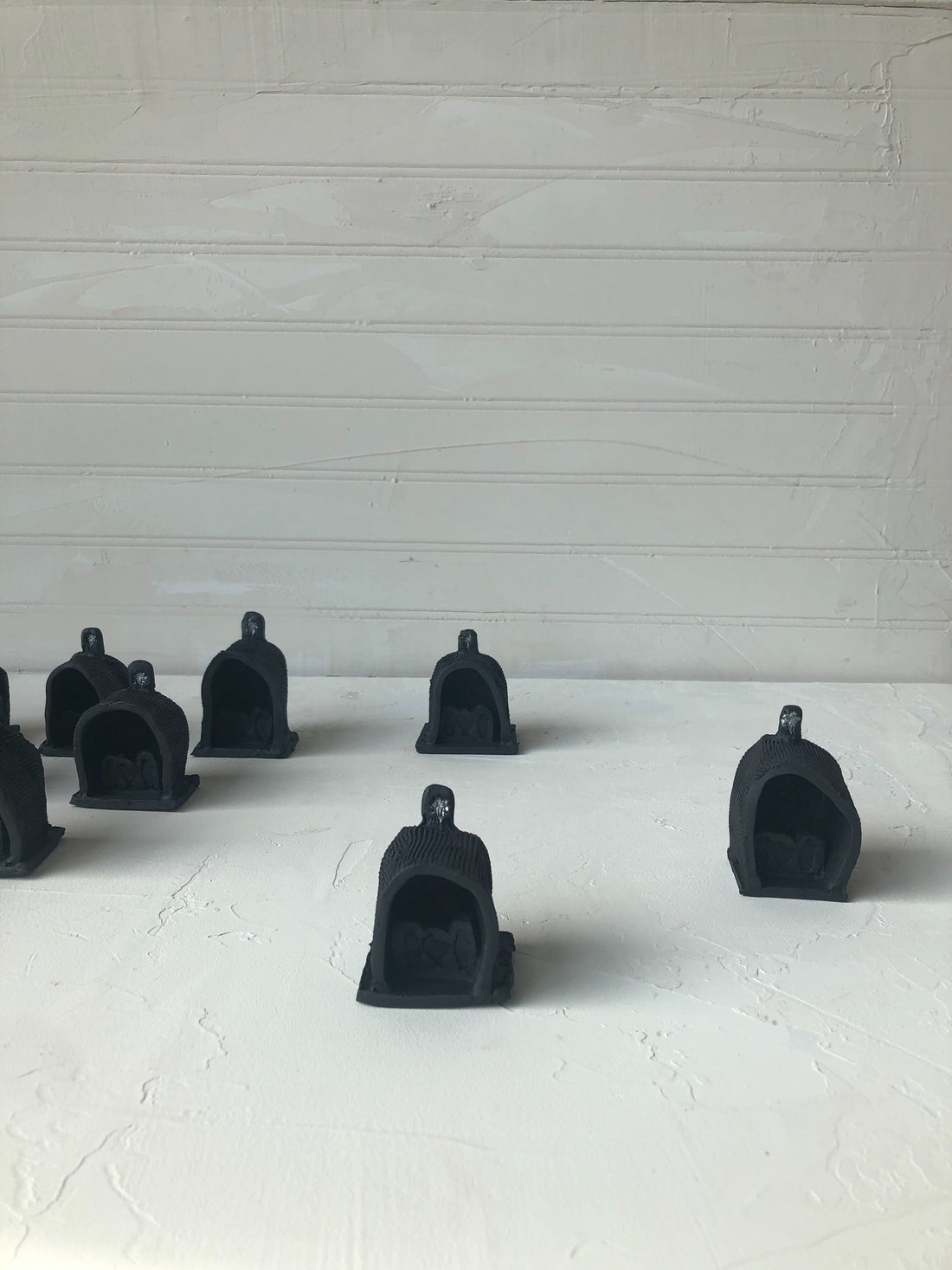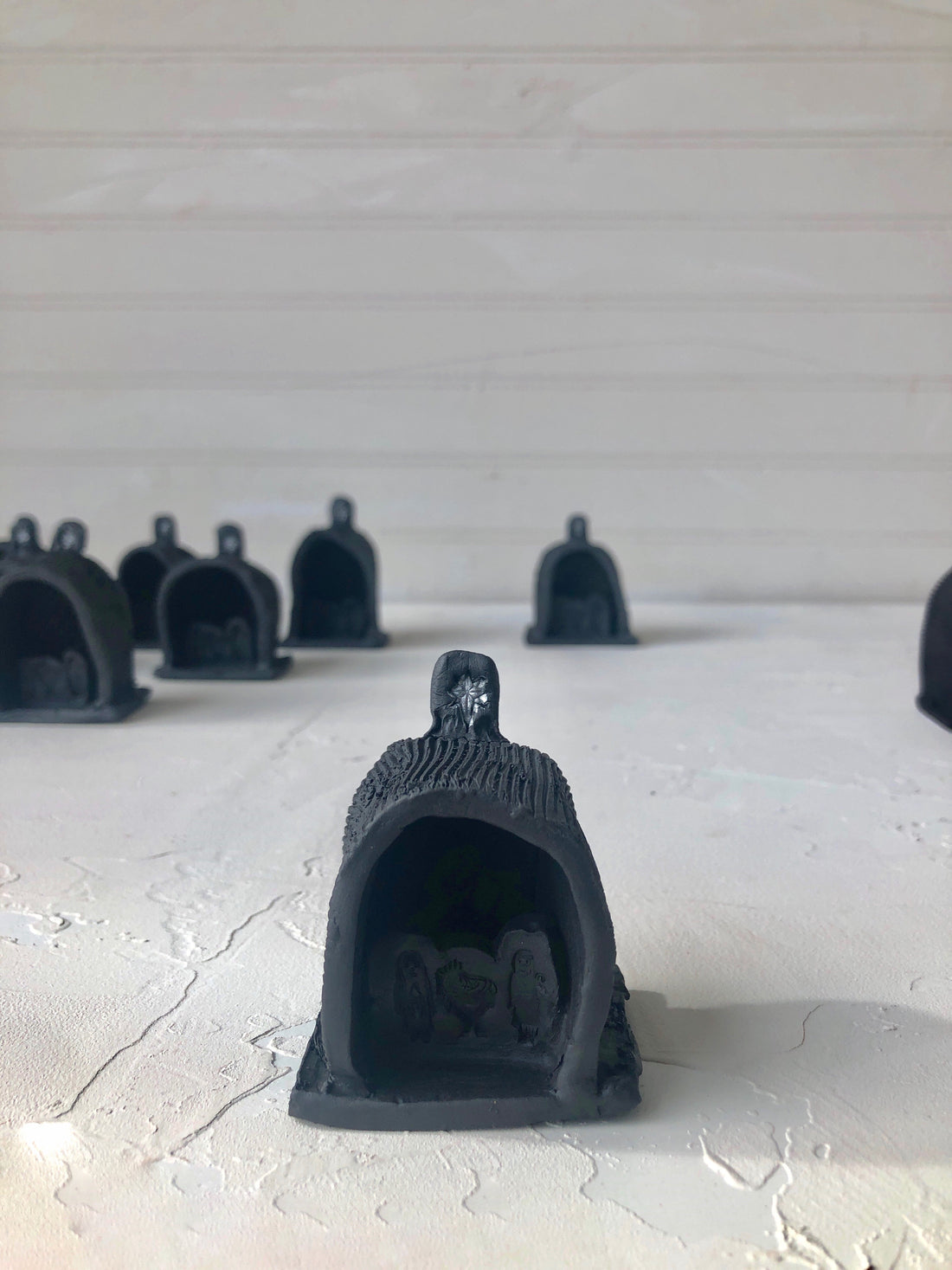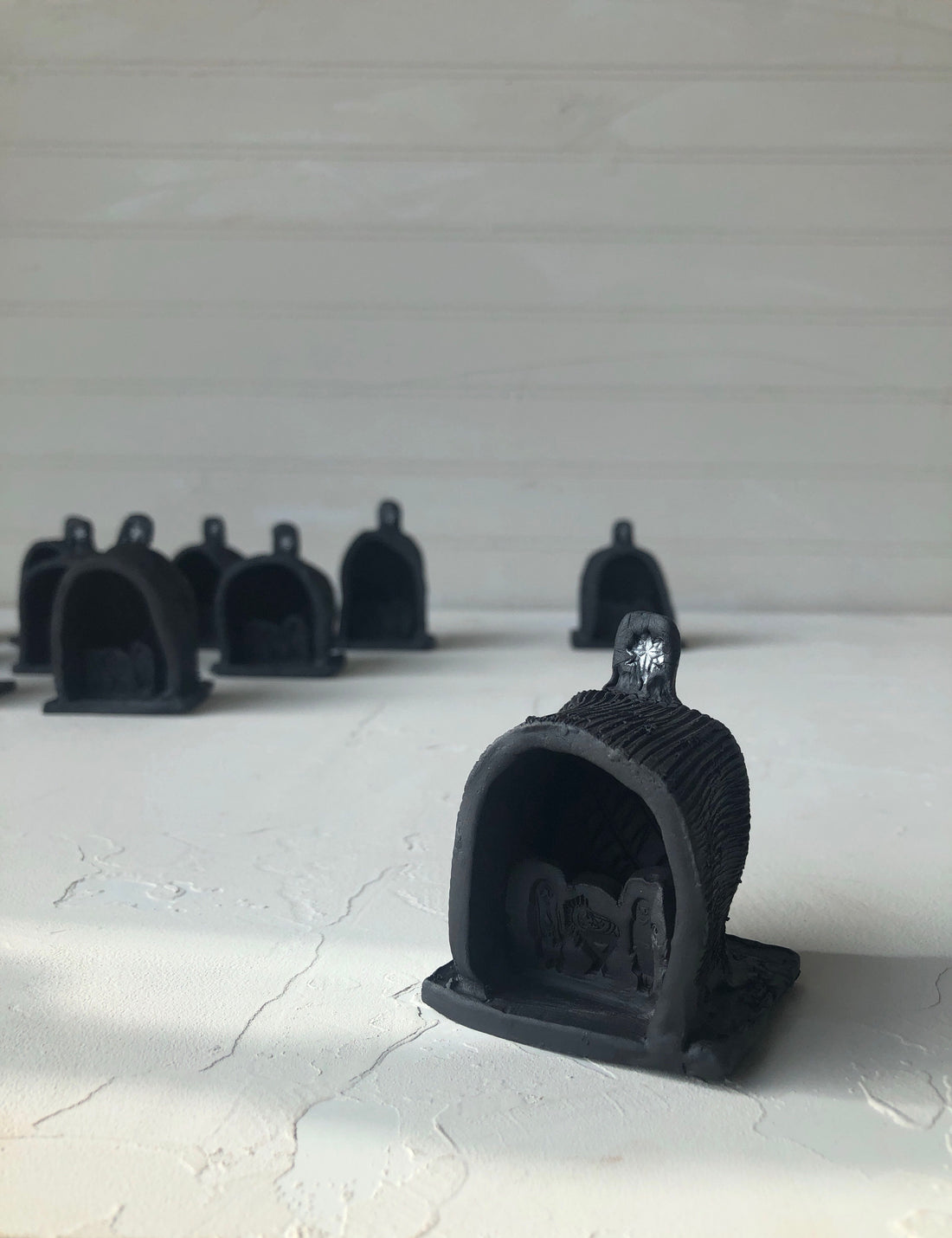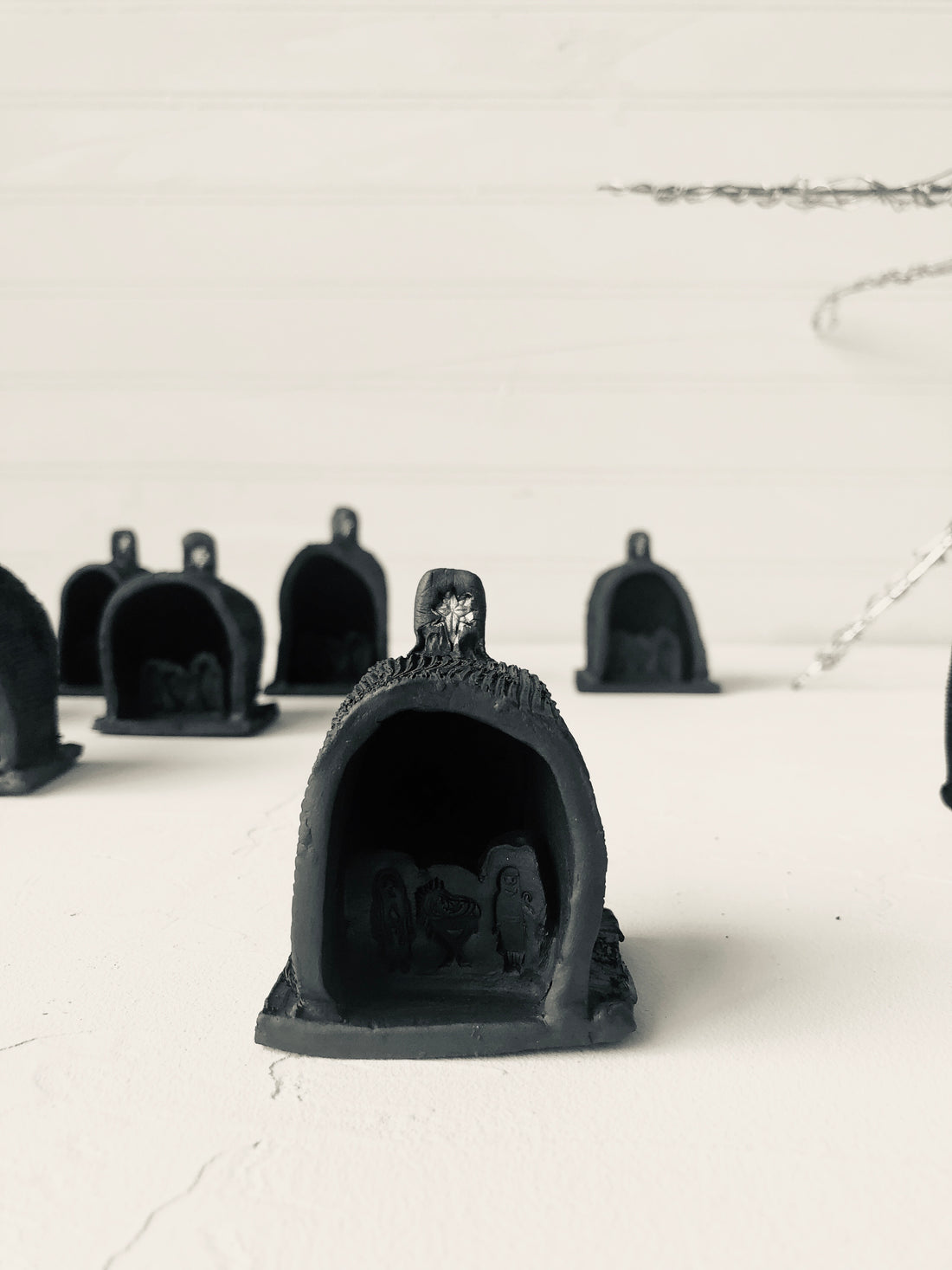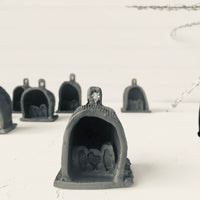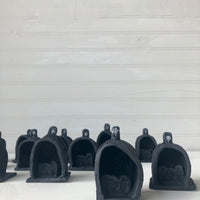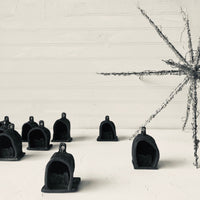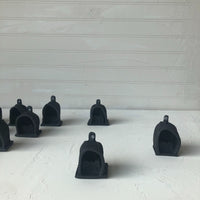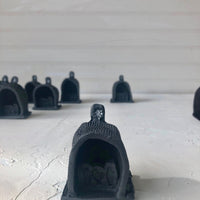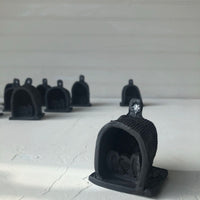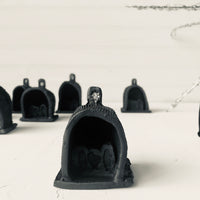 this is our second annual Nativity. each little hut, made by hand and uniquely just a little bit different from each other, is made of black clay with a little silver paint on the star to accent the detail. 
dimensions:  approx. 2 in (L) x 2 in (W) x 3 in (H)
Each piece is food safe + dishwasher safe,
and safe for microwave use (though microwave use will weaken the piece over time).