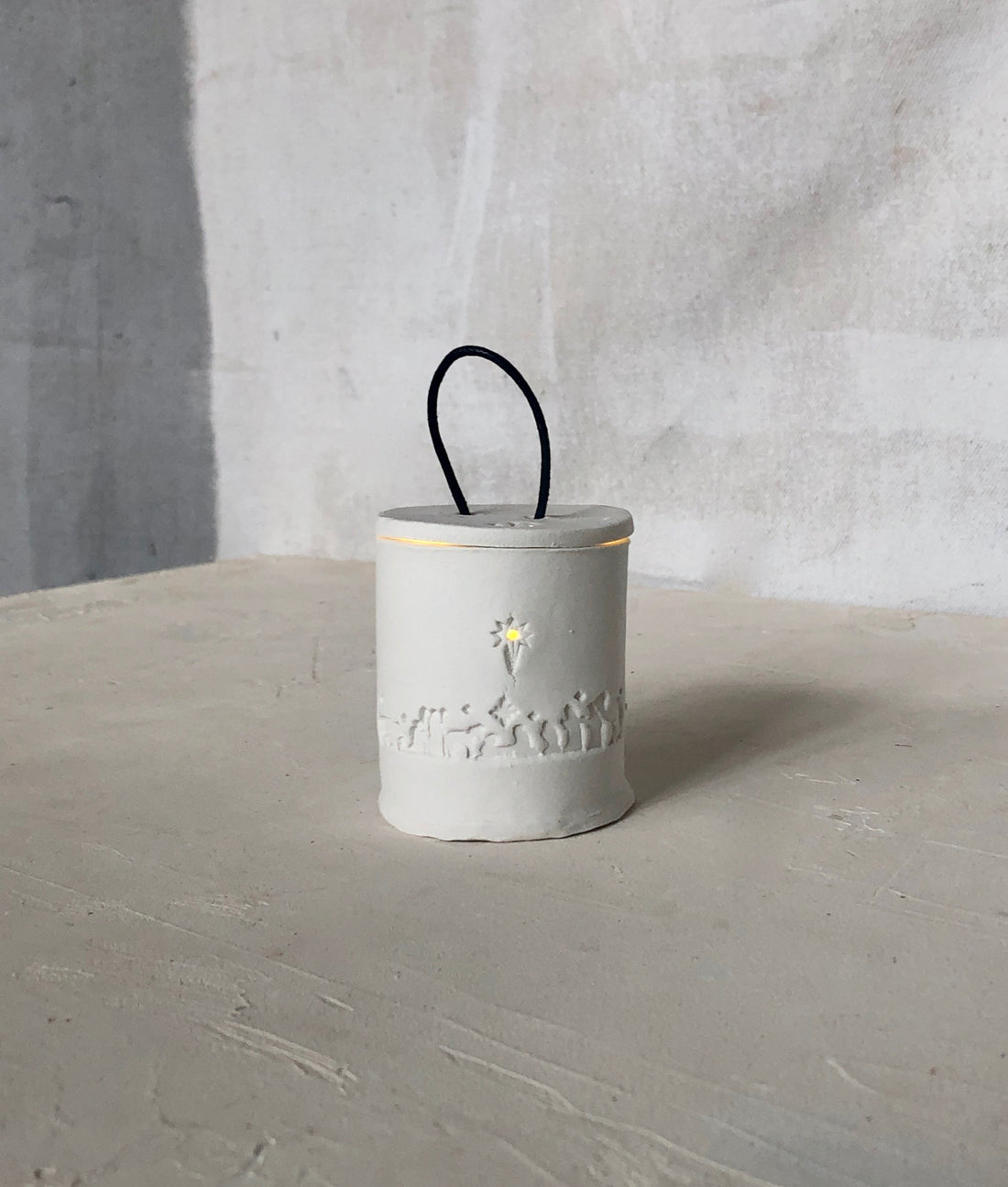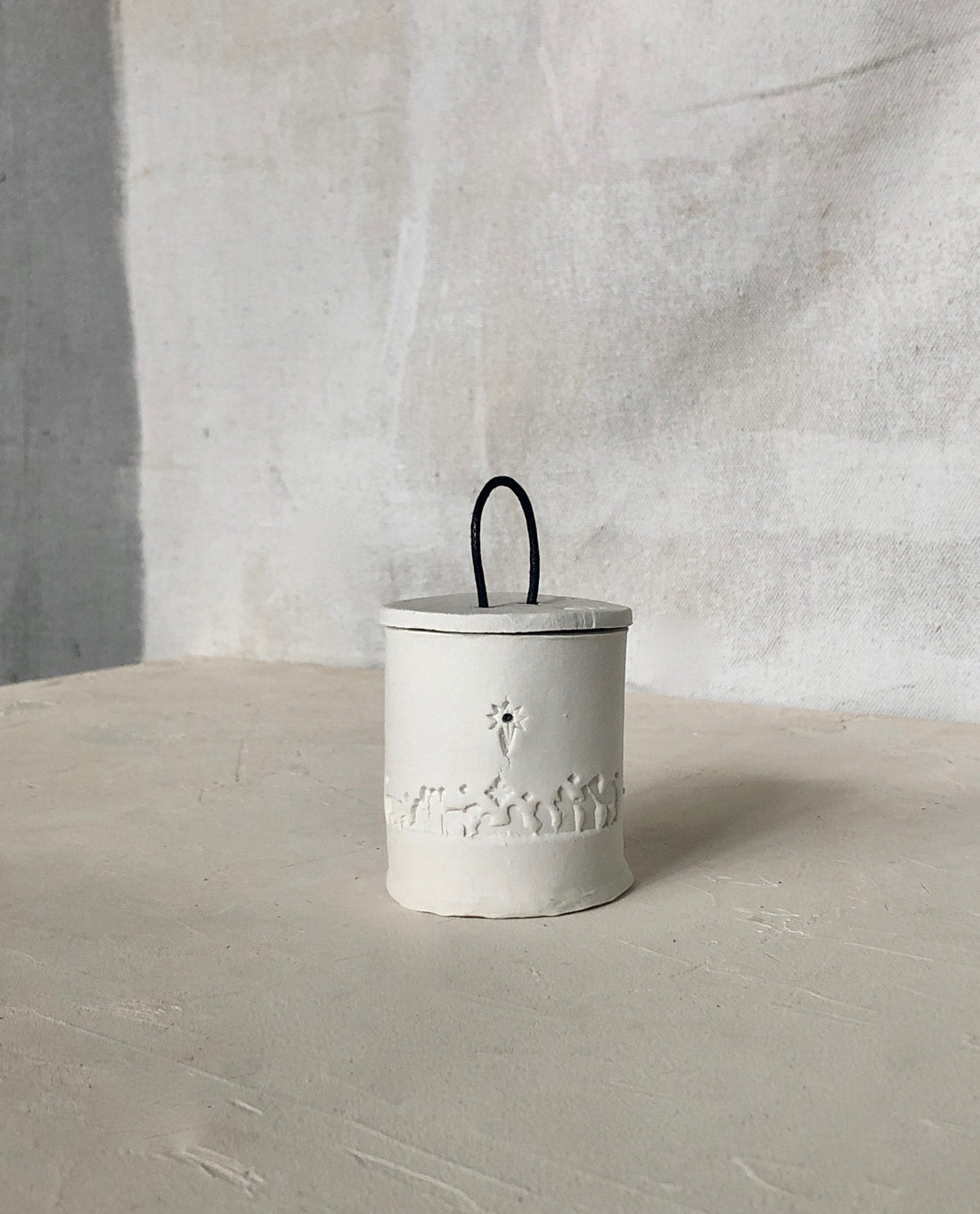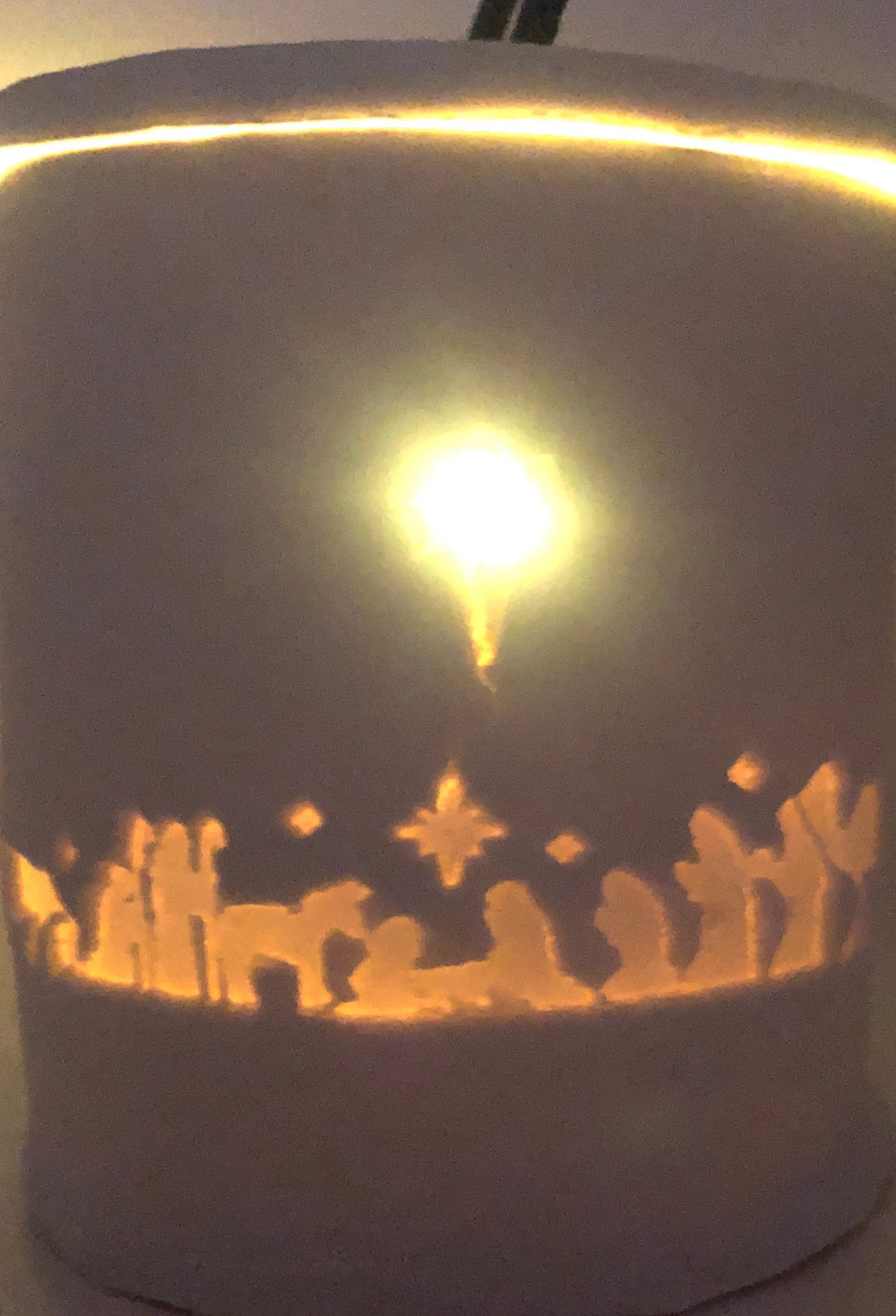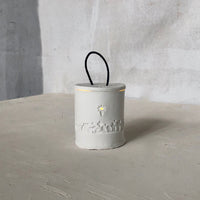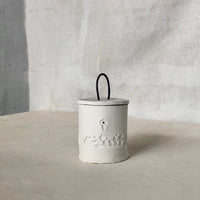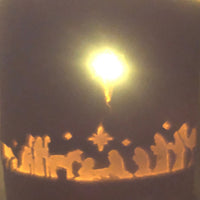 this is our third annual Nativity. each little container, made by hand from white porcelain & uniquely just a little bit different from each other.  it includes a petite LED light inside to light up the Stella del Nord ((North Star)) on the container.
dimensions:  approx. 3 in (L) x 3 in (W) x 3 in (H)
Each piece is food safe + dishwasher safe,
and safe for microwave use (though microwave use will weaken the piece over time).