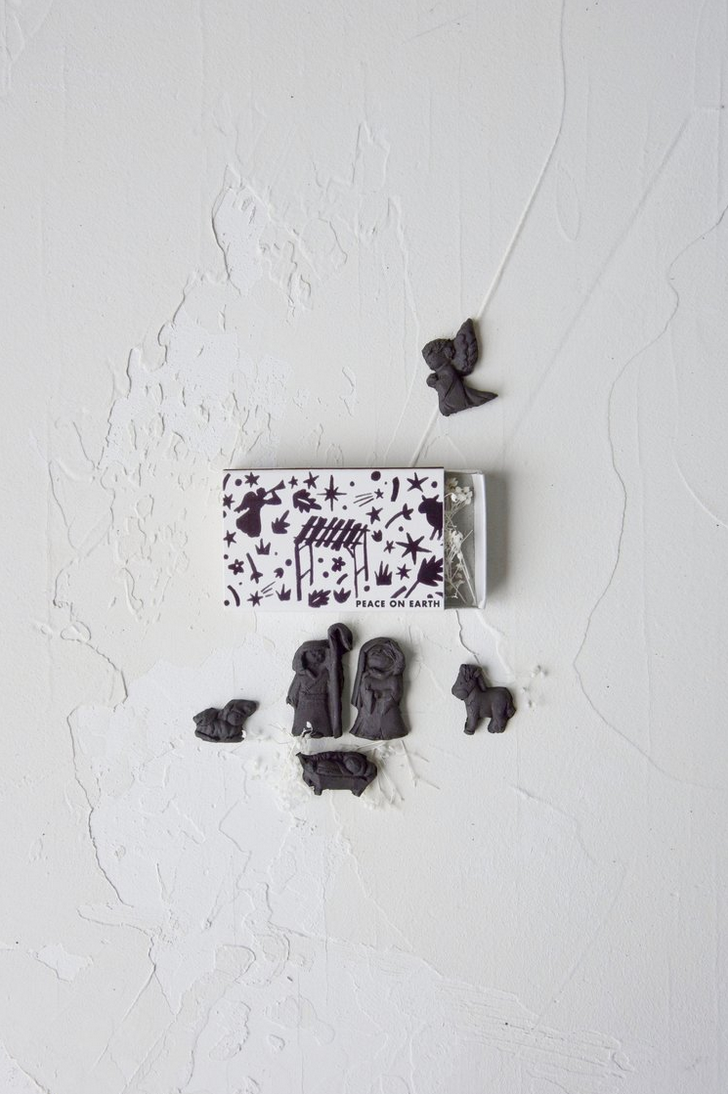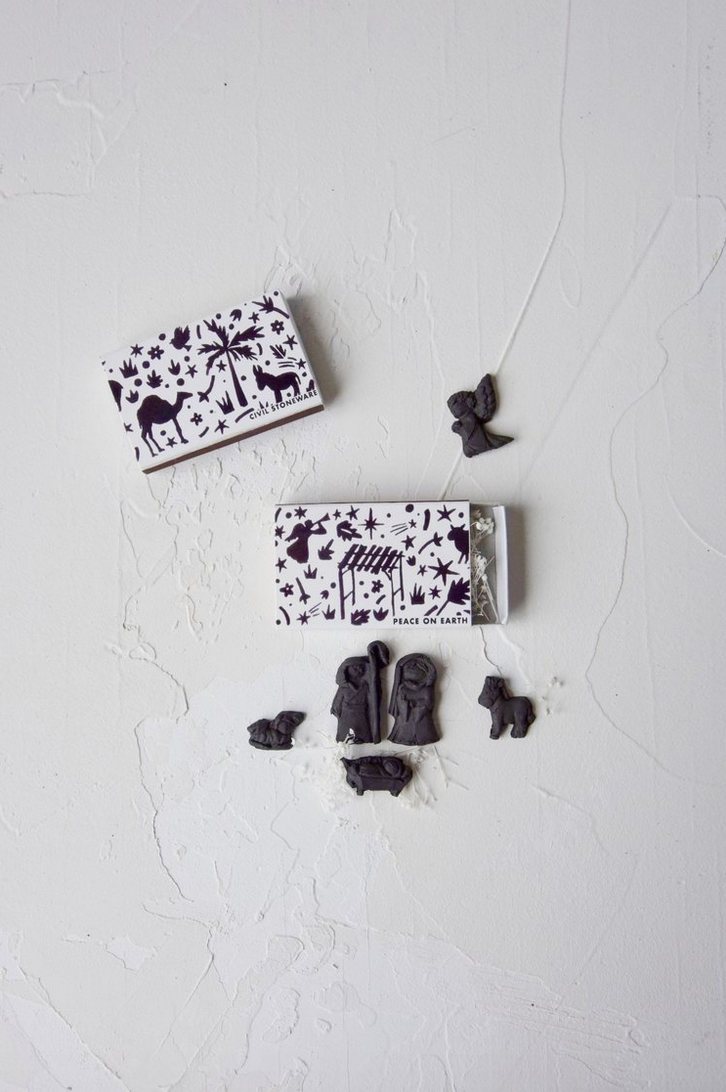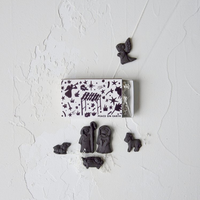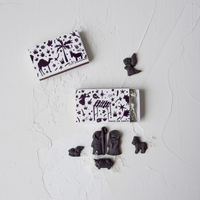 this petite nativity fits within it's custom matchbox. this 6 piece set includes a Joseph, Mary, baby Jesus, an angel, a donkey, and a lamb, all handcrafted in clay. the box is filled with dried baby's breath straw which represents love. the Ottomi that covers the outside of the matchbox was designed by Kathryn Cooper, a local Birmingham, AL artist.
we hope this is the first of many unique nativities we create. just in time for the holidays.
dimensions: 2-1/4" x 1-3/8" x 3/8" matchbox 
Each piece is food safe + dishwasher safe,
and safe for microwave use (though microwave use will weaken the piece over time).