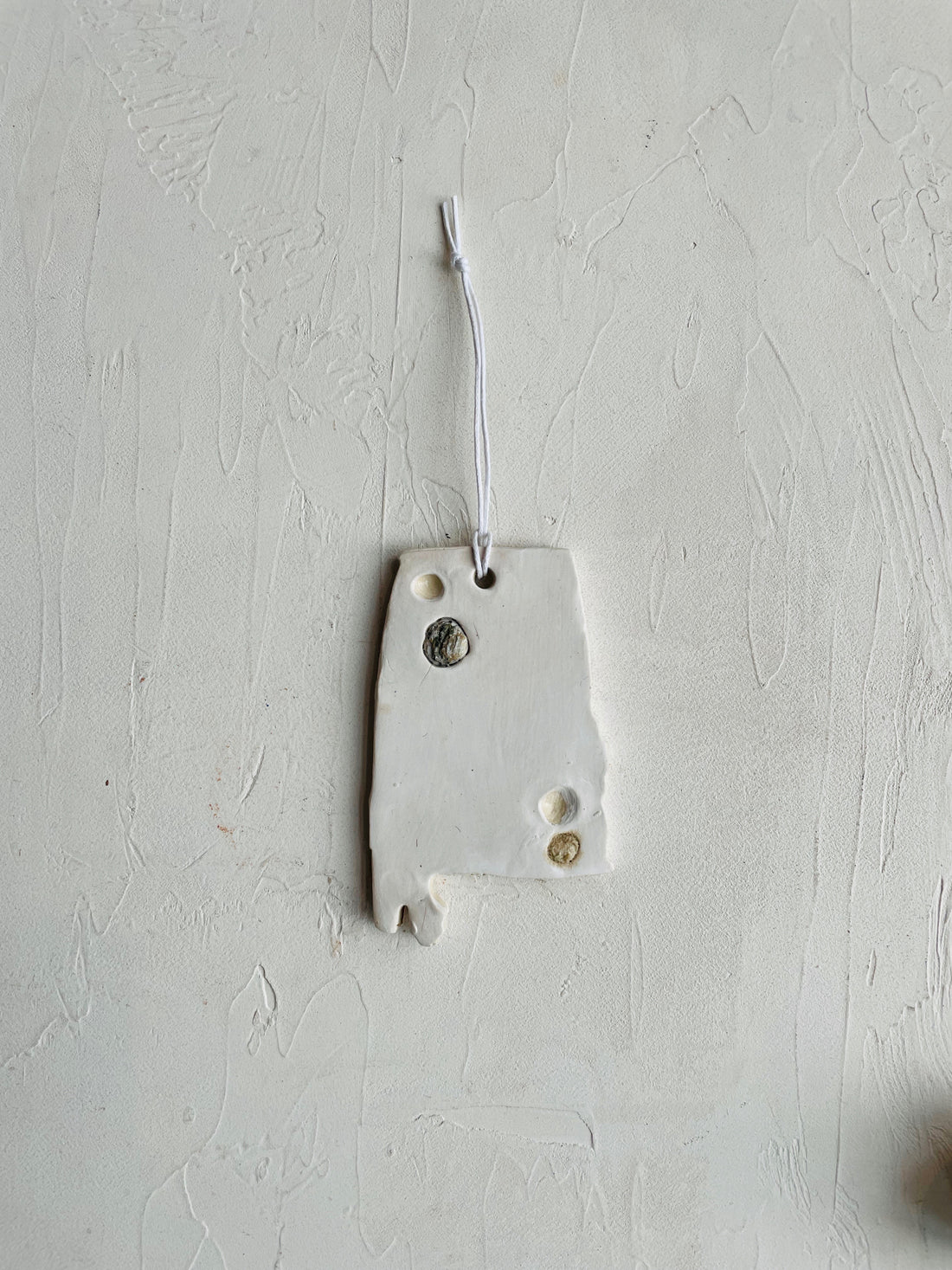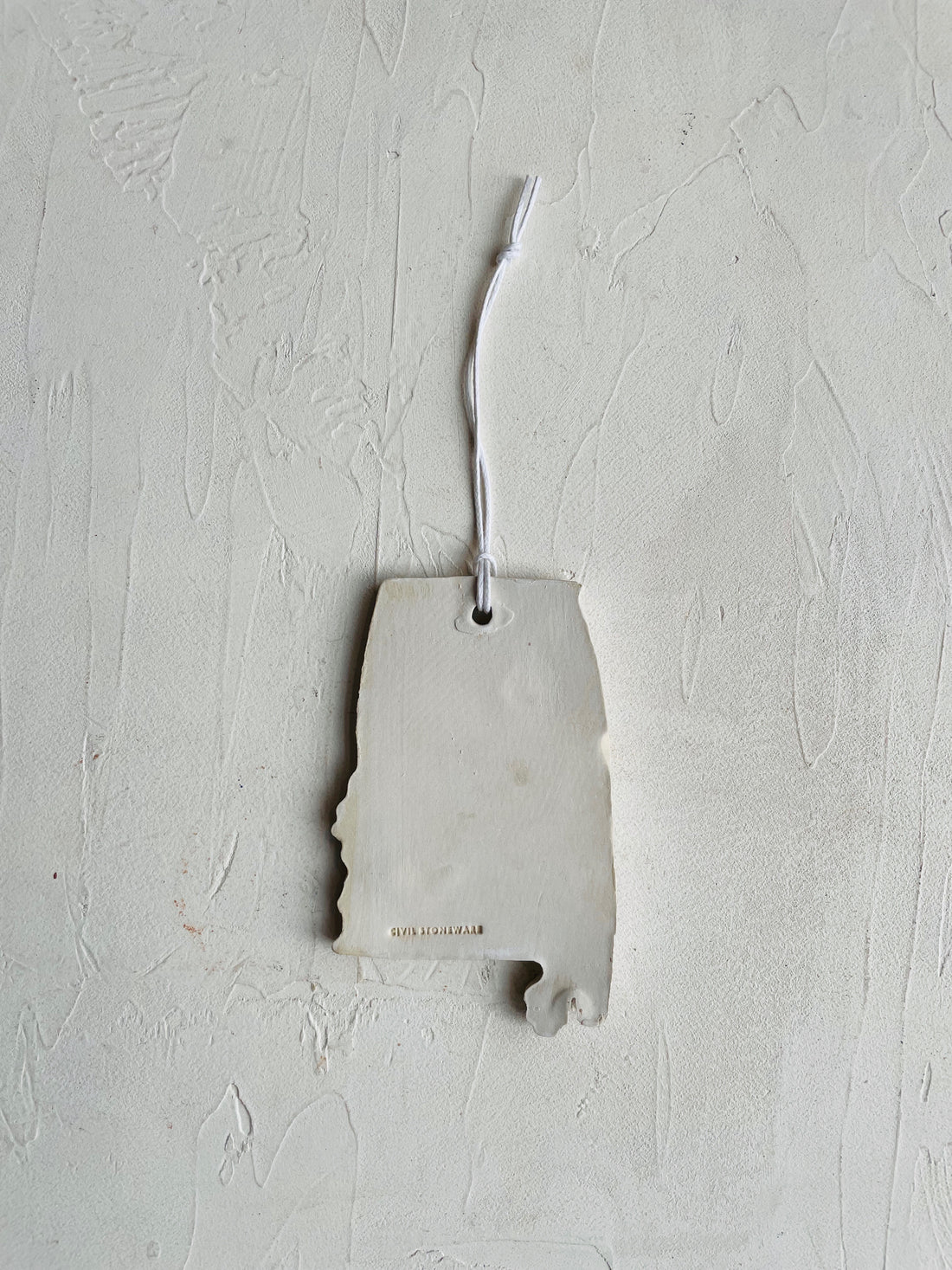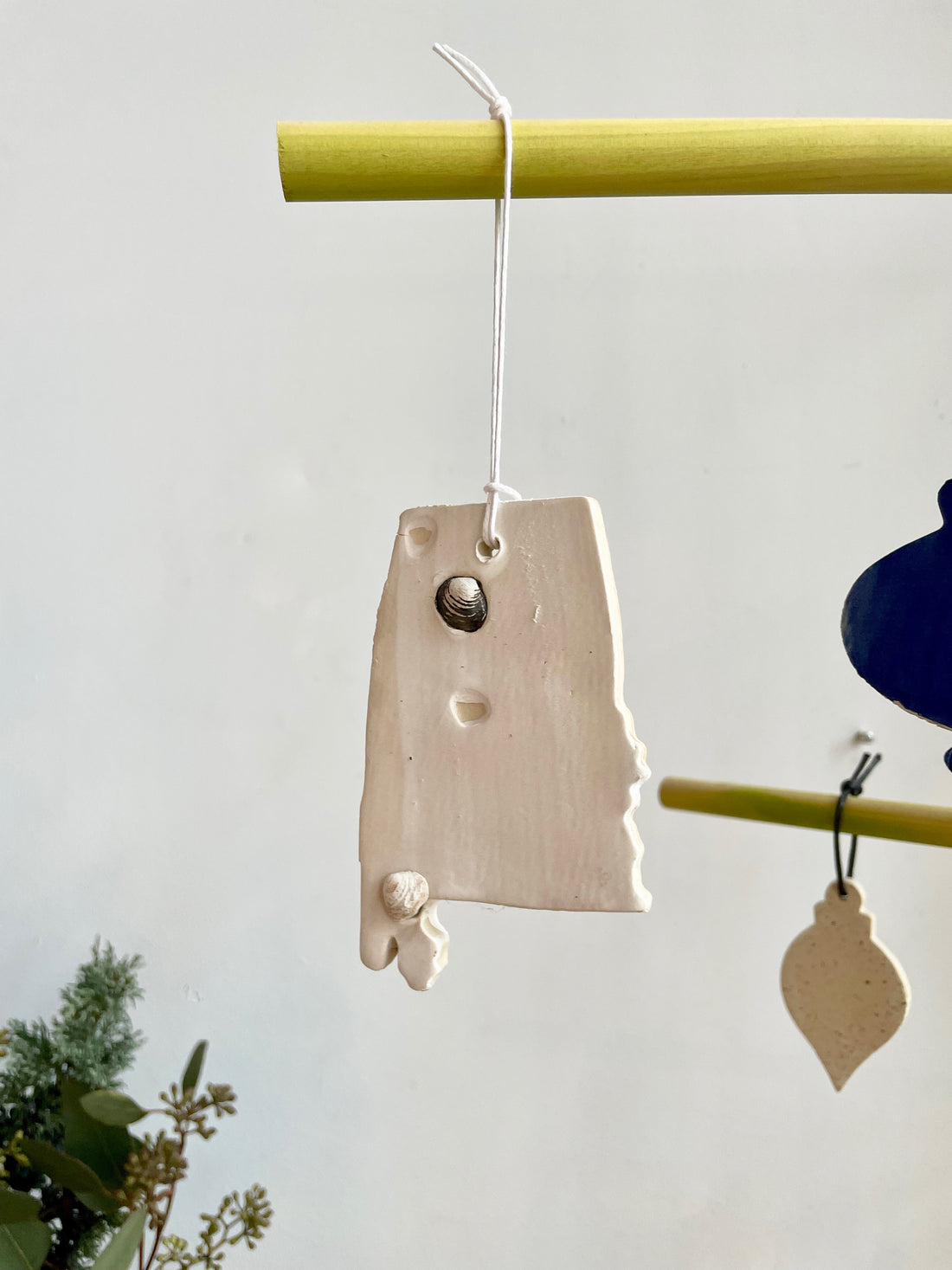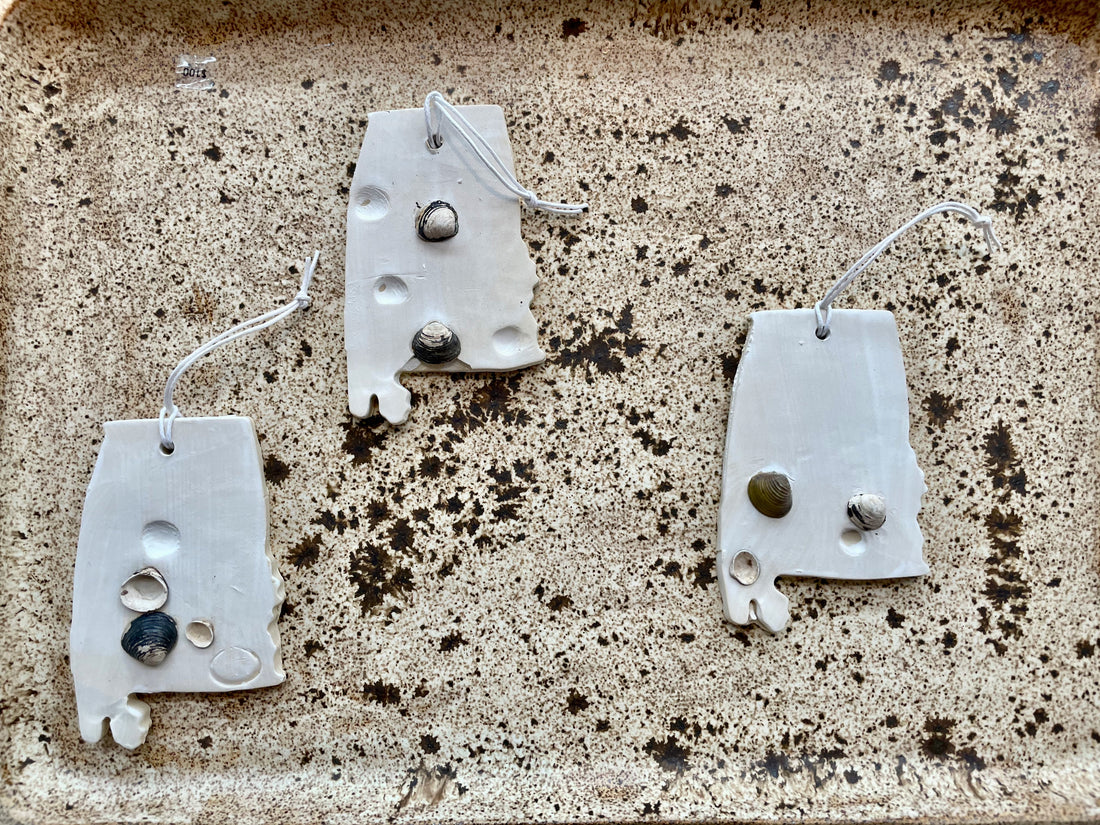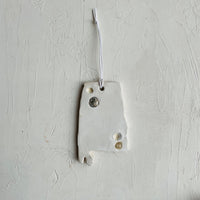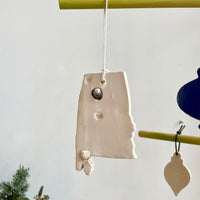 this is our nod to our beautiful state, Alabama. there are 180 different species of freshwater muscles locally, which is quite unique to our state. we couldn't help but honor their little life's work by adding it to an ornament that will last for generations.
(the profits from all of our alabama muscles collection goes to support the Cahaba River Keepers and the Black Warrior River keepers) 
dimensions: 2.5in wide  x 4.25 in tall 
Each piece is food safe + dishwasher safe,
and safe for microwave use (though microwave use will weaken the piece over time).