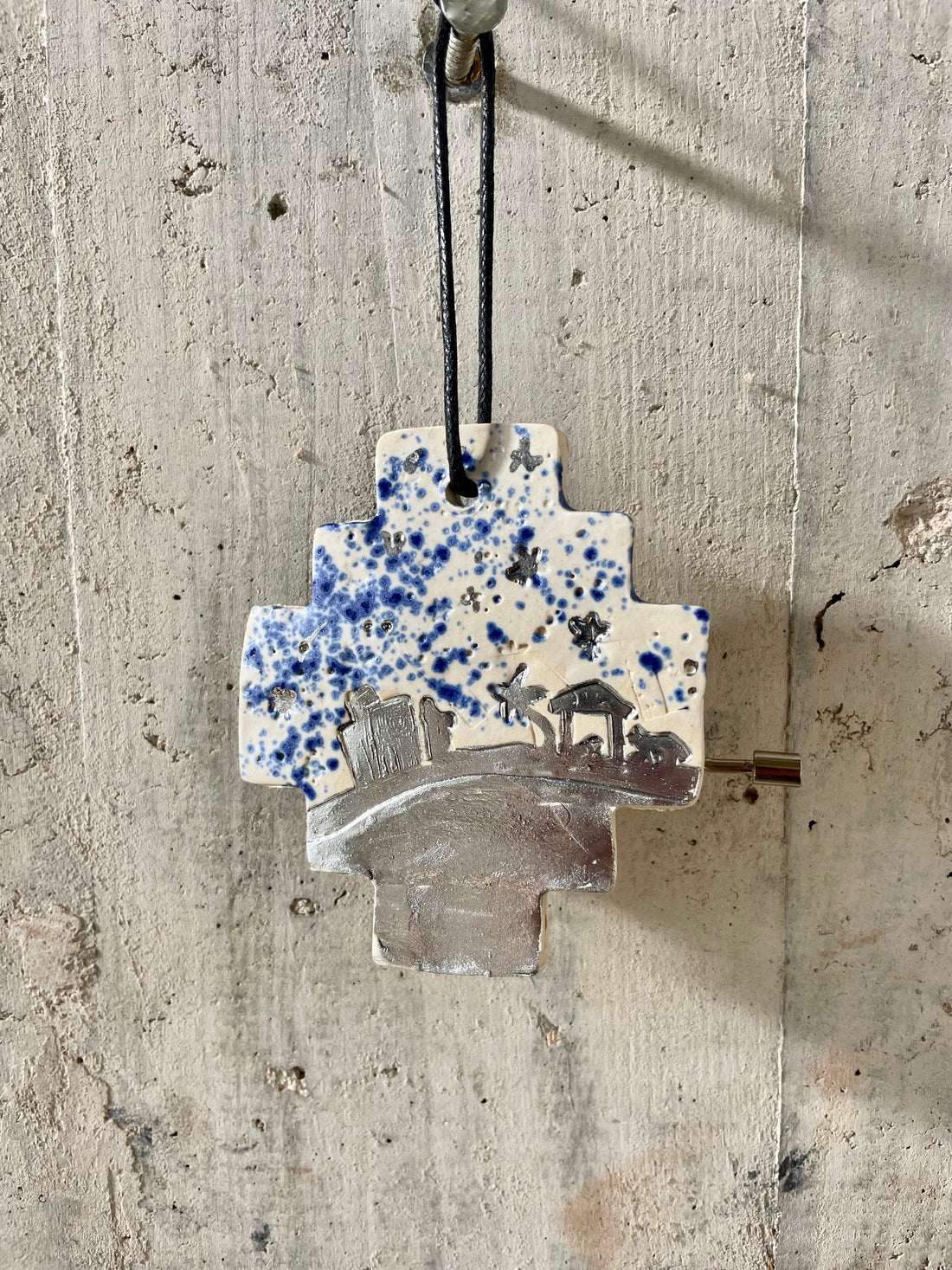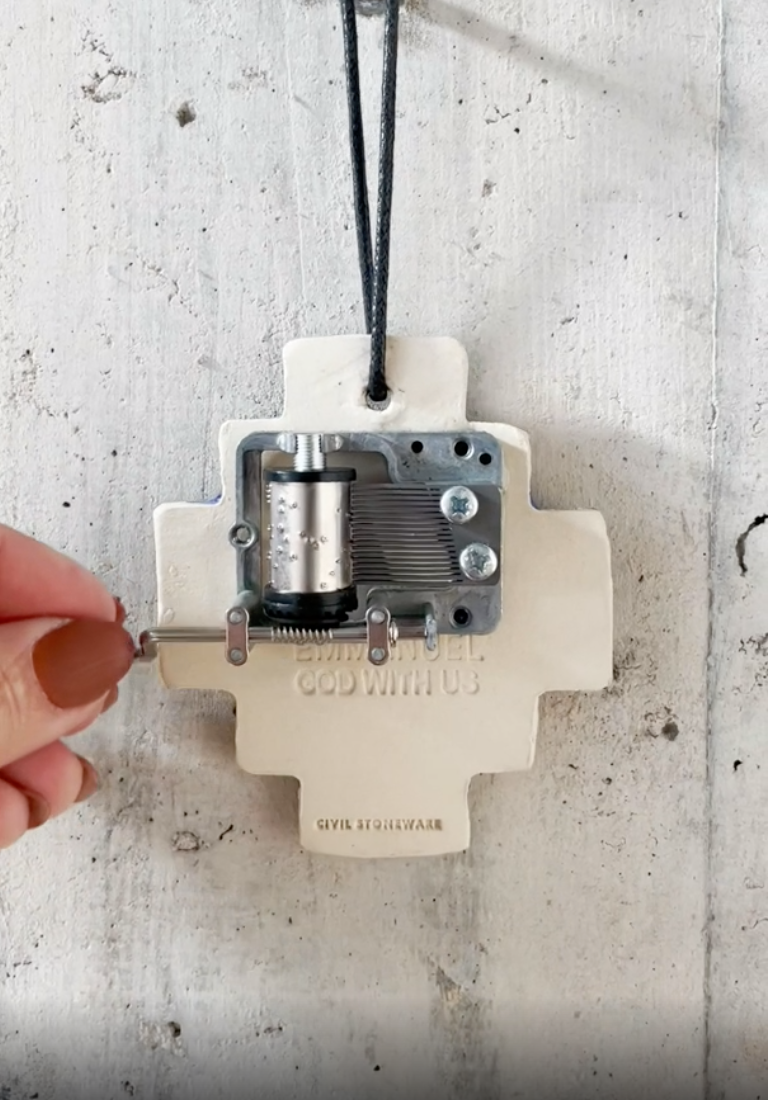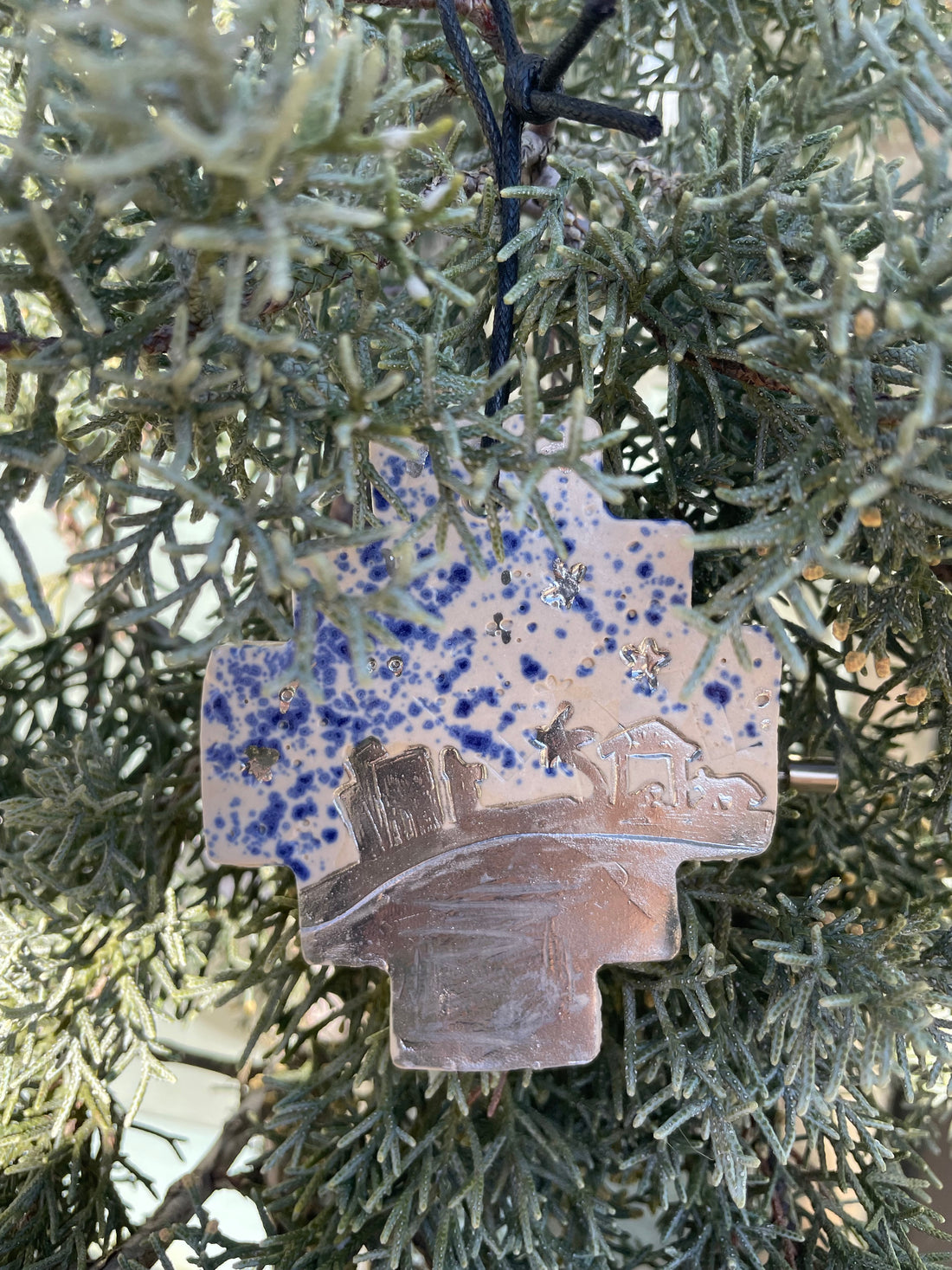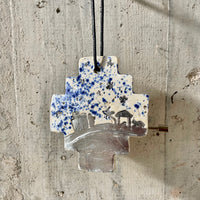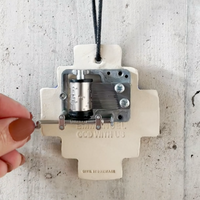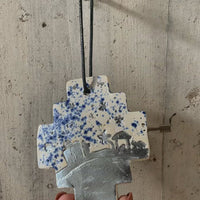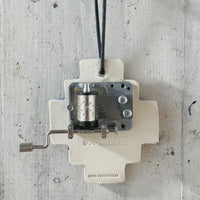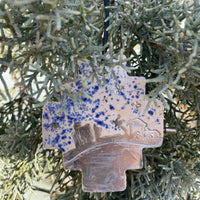 this is our fourth annual nativity. each ornament is made of stoneware clay with the nativity scene impressed across the piece and highlighted in silver. the hand-cranked music box attached to the back sings " somewhere over the rainbow " , which spoke to us a message of hope no matter how dark the circumstances. Emmanuel, God with us, always with us.
dimensions: 3 1/8" wide x 3 1/2" tall 
Each piece is food safe + dishwasher safe,
and safe for microwave use (though microwave use will weaken the piece over time).