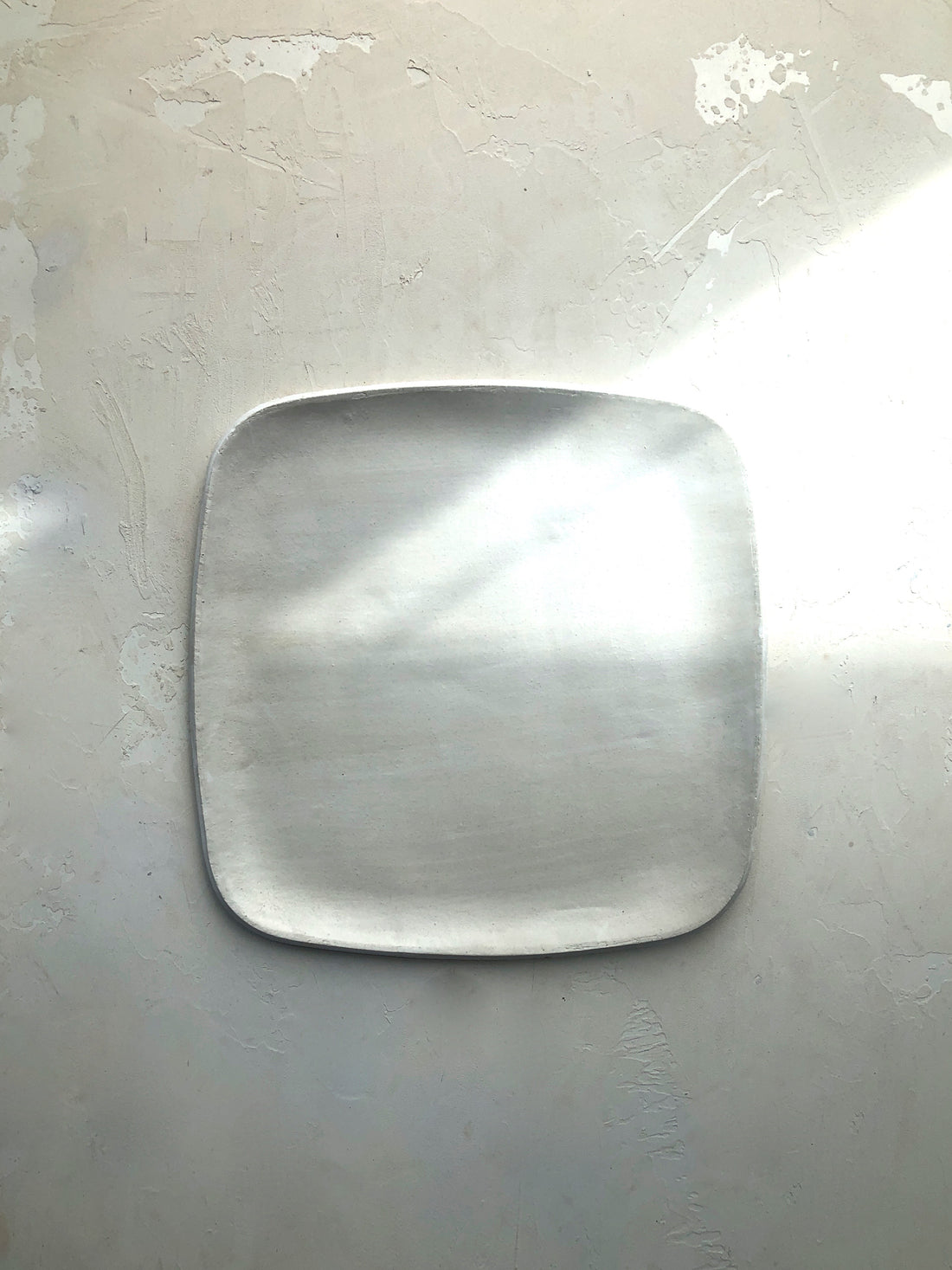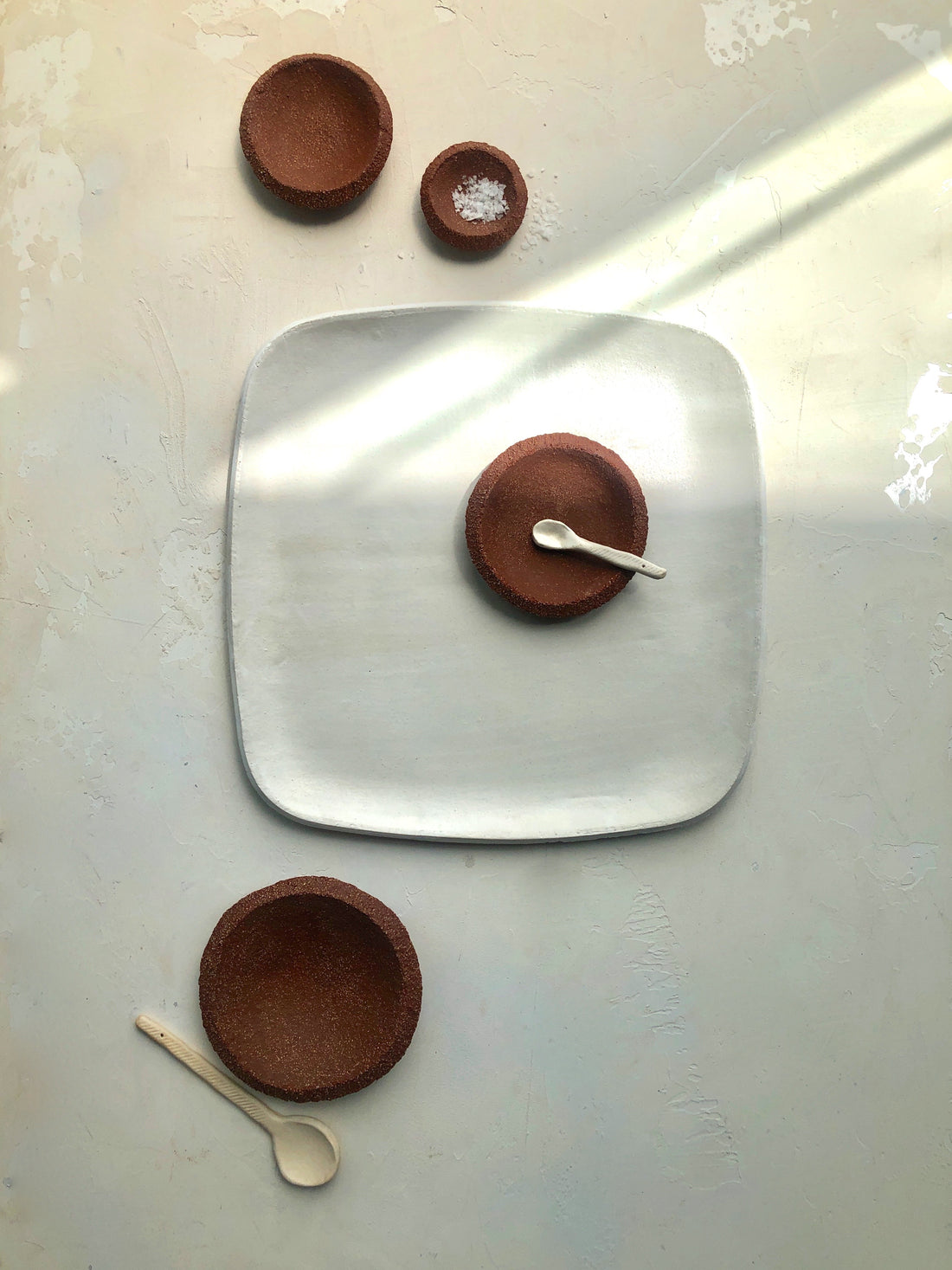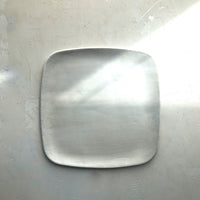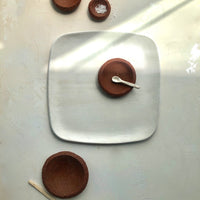 this is one of our largest serving pieces to date. we love to mix and match it with other clay bodies too.
dimensions : 12.25 inches x 12.25 inches x .75 inches
( pictured with dishes in rojo + spoons,  sold separately ) 
Each piece is food safe + dishwasher safe,
and safe for microwave use (though microwave use will weaken the piece over time).