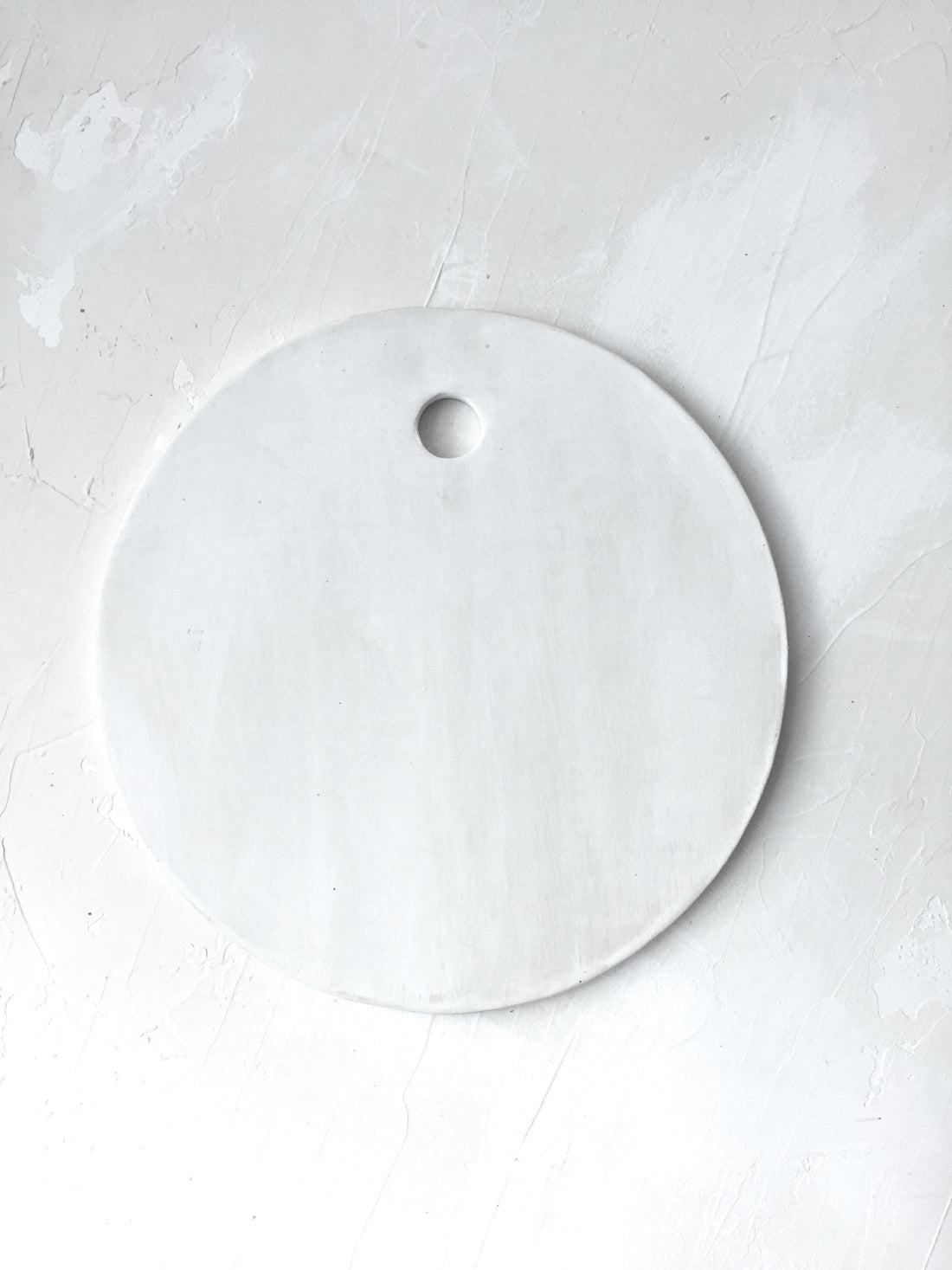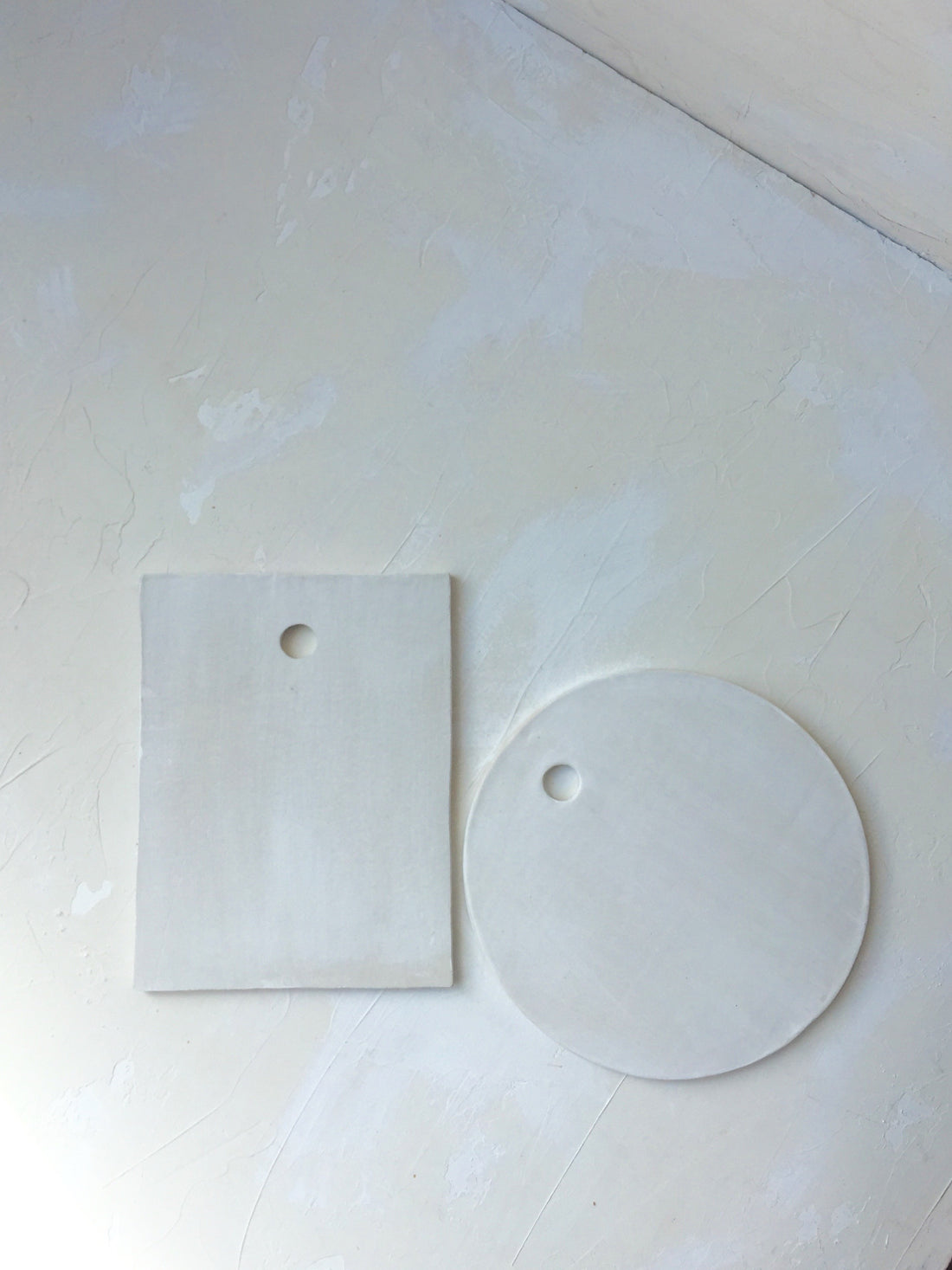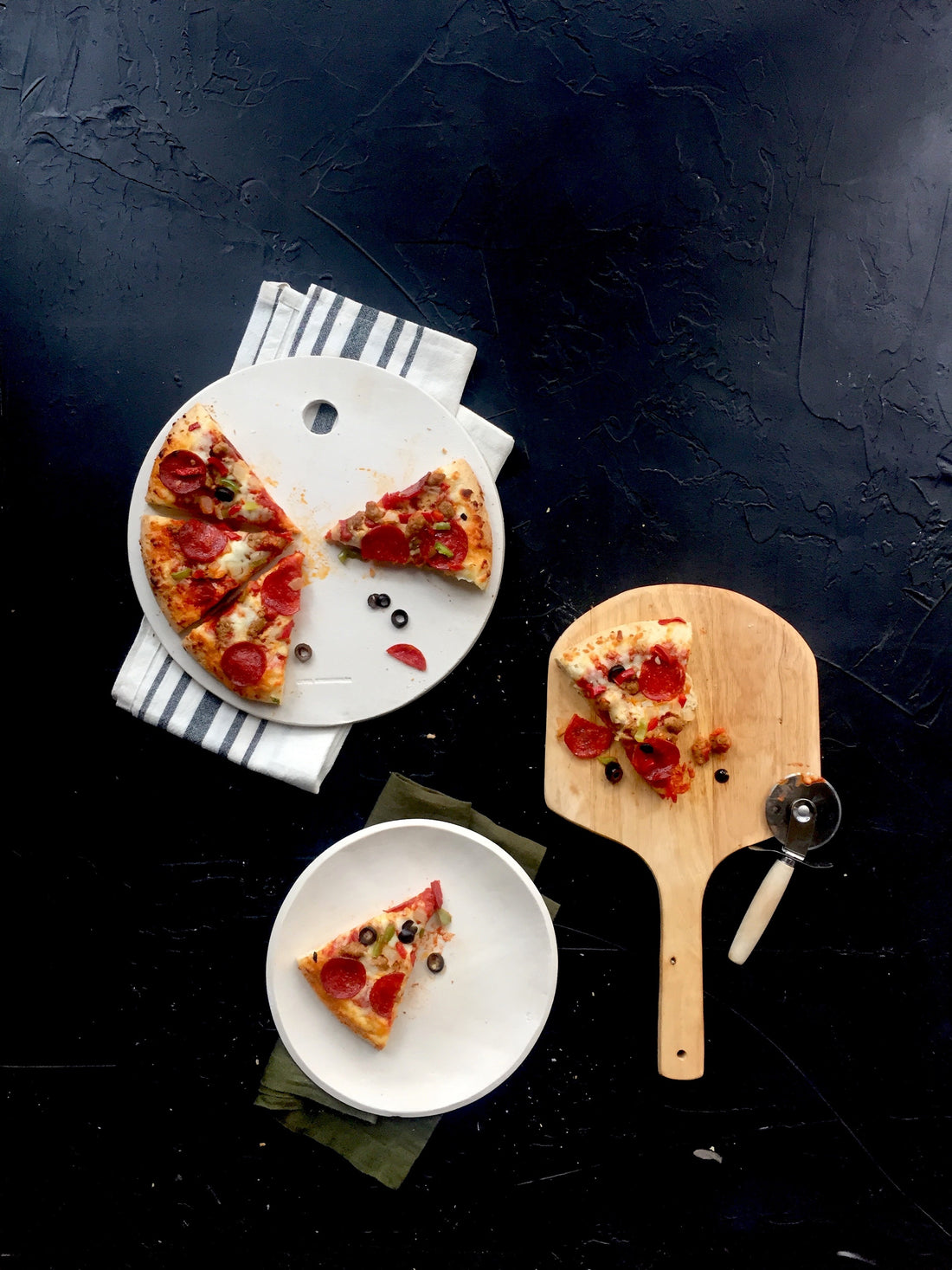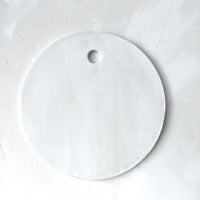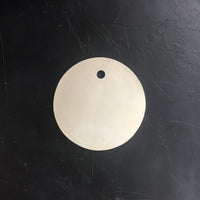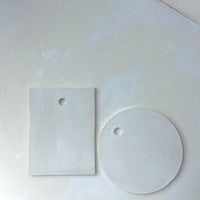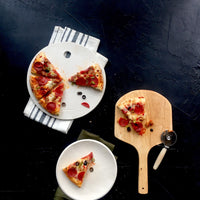 this is our pizza stone and it makes the crispiest pizza crust . you can store it in the oven or hang it on your pot rack until you are ready to use it.
Place your pizza stone in the oven and preheat to 450°F for 30min. 
Add your pizza directly to the stone and adjust your oven temp to cook as your recipe says.
Be sure to never use your pizza stone directly on a source of heat and when you take it out of the oven it will be extremely hot, so use caution and  place it on a neutral surface like a wooden board or cloth.
We enjoy serving charcuterie and other items on the pizza stone as well
dimensions: 12.25 inches round 
Each piece is food safe + dishwasher safe,
and safe for microwave use (though microwave use will weaken the piece over time).