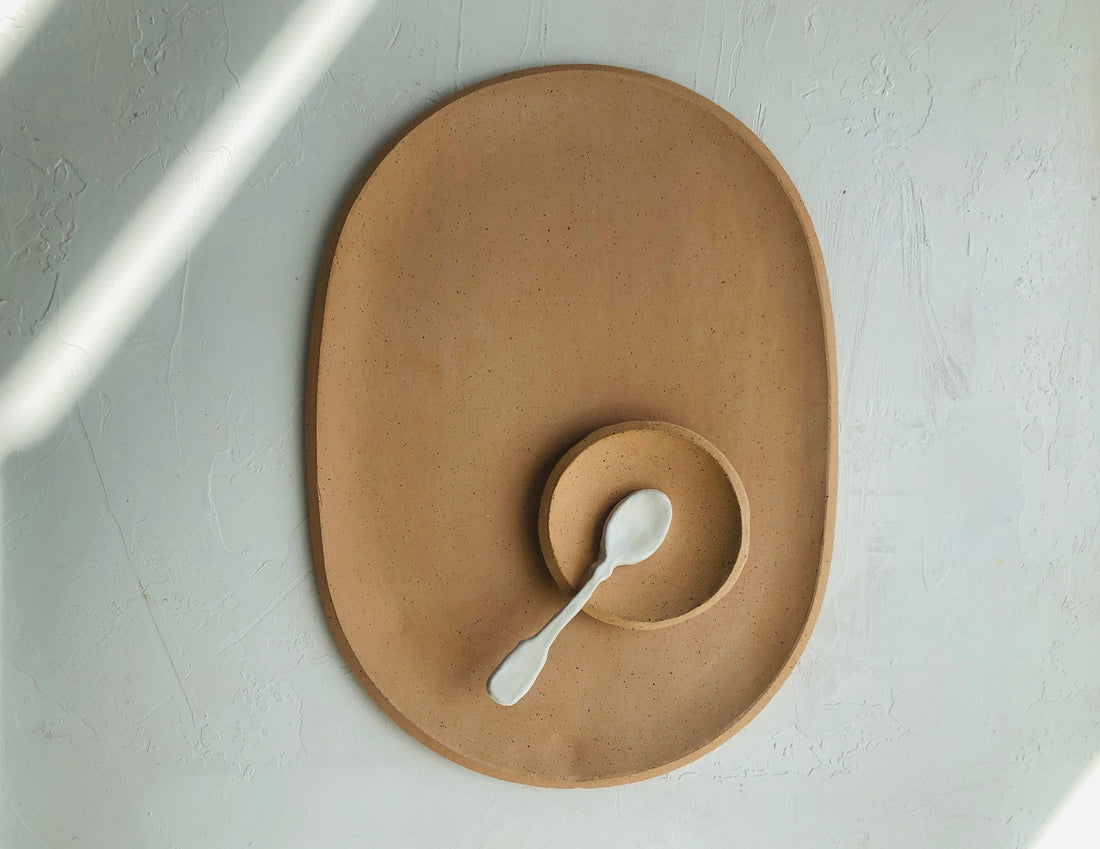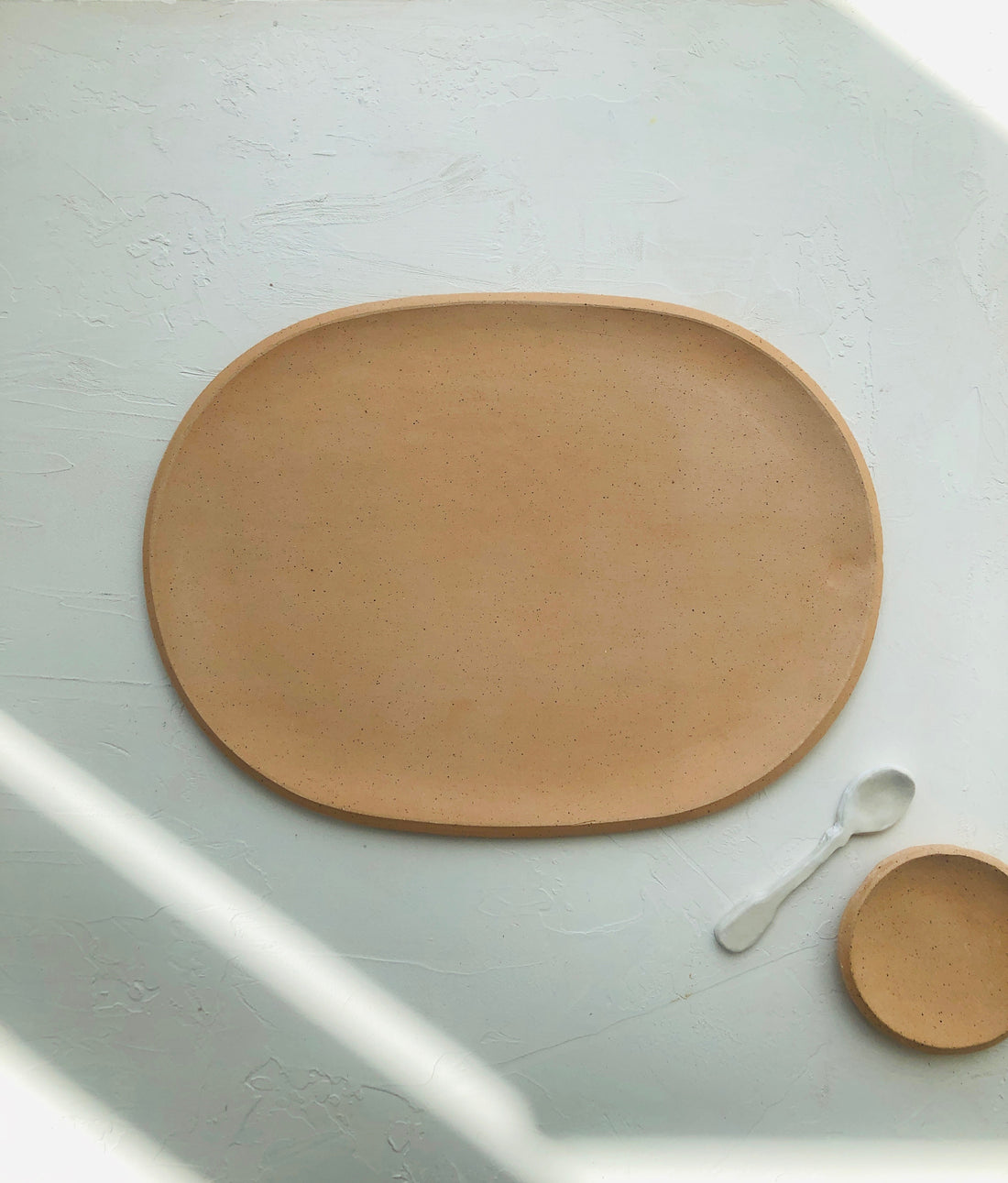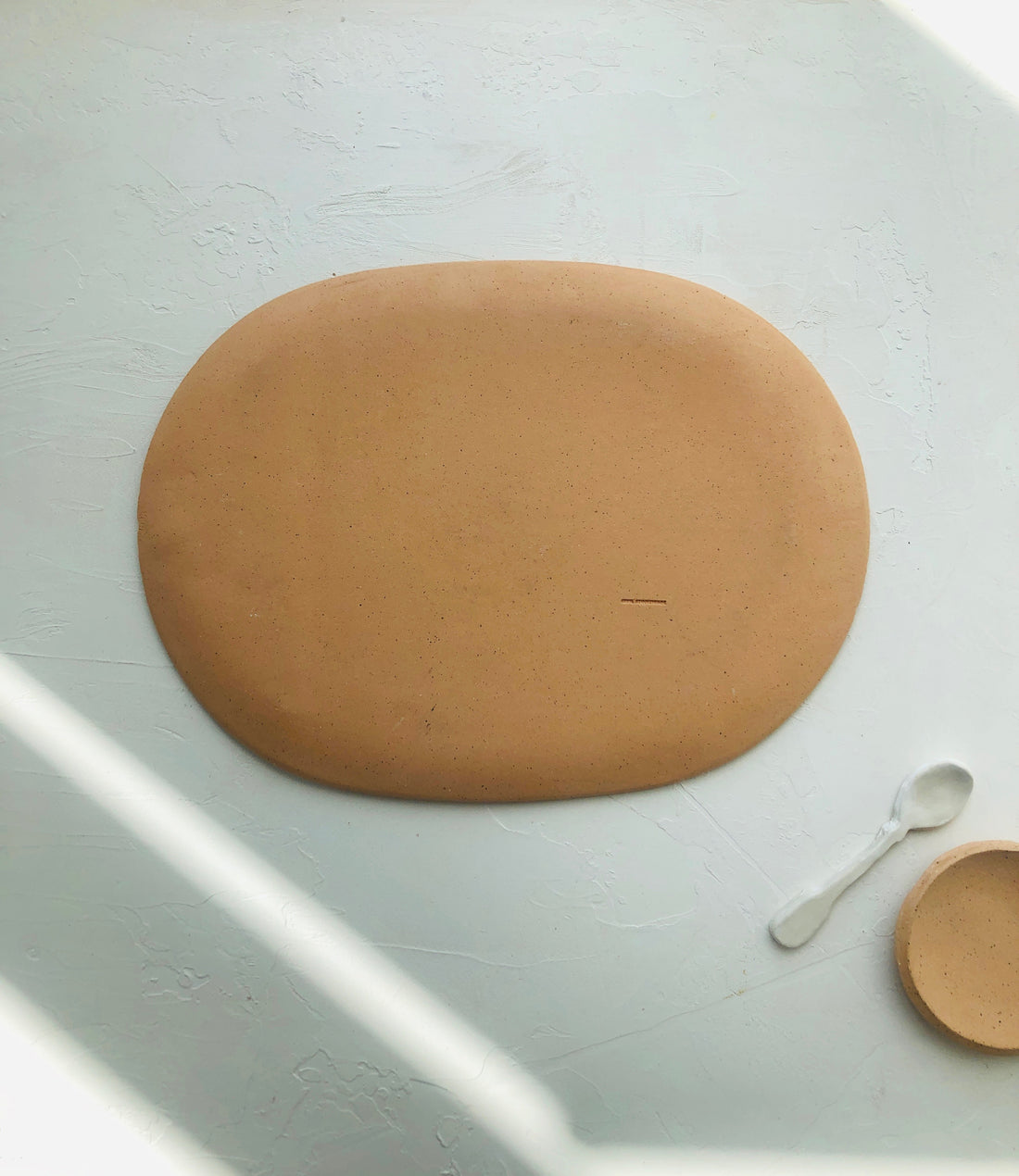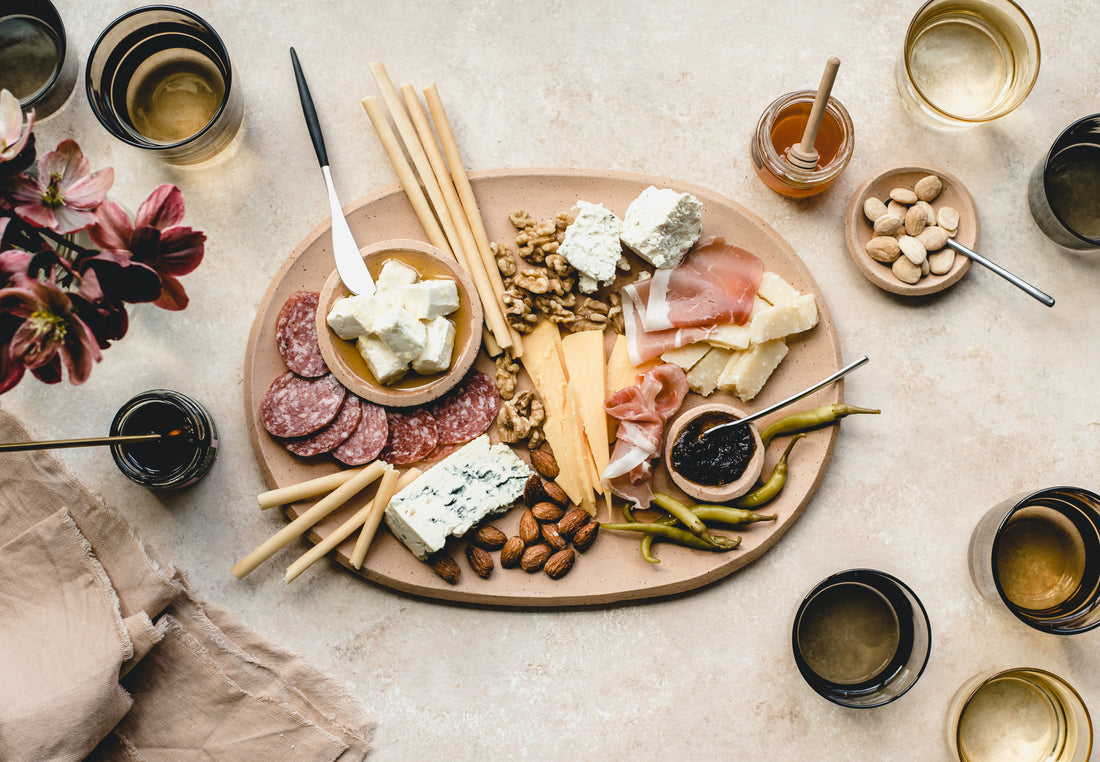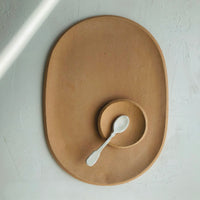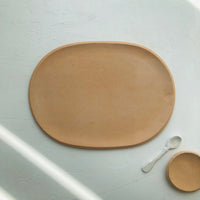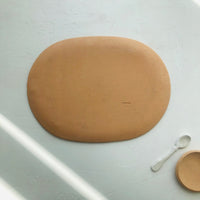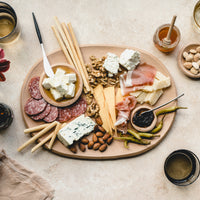 this is our oval server in Peach.  it's a great for charcuterie, veggies and makes a sweet Thanksgiving Turkey platter too.
the dimensions are 14.5" L x 10" W 
(pictured here with our 3.5 inch orb dish and demitasse spoon)
Each piece is food safe + dishwasher safe,
and safe for microwave use (though microwave use will weaken the piece over time).