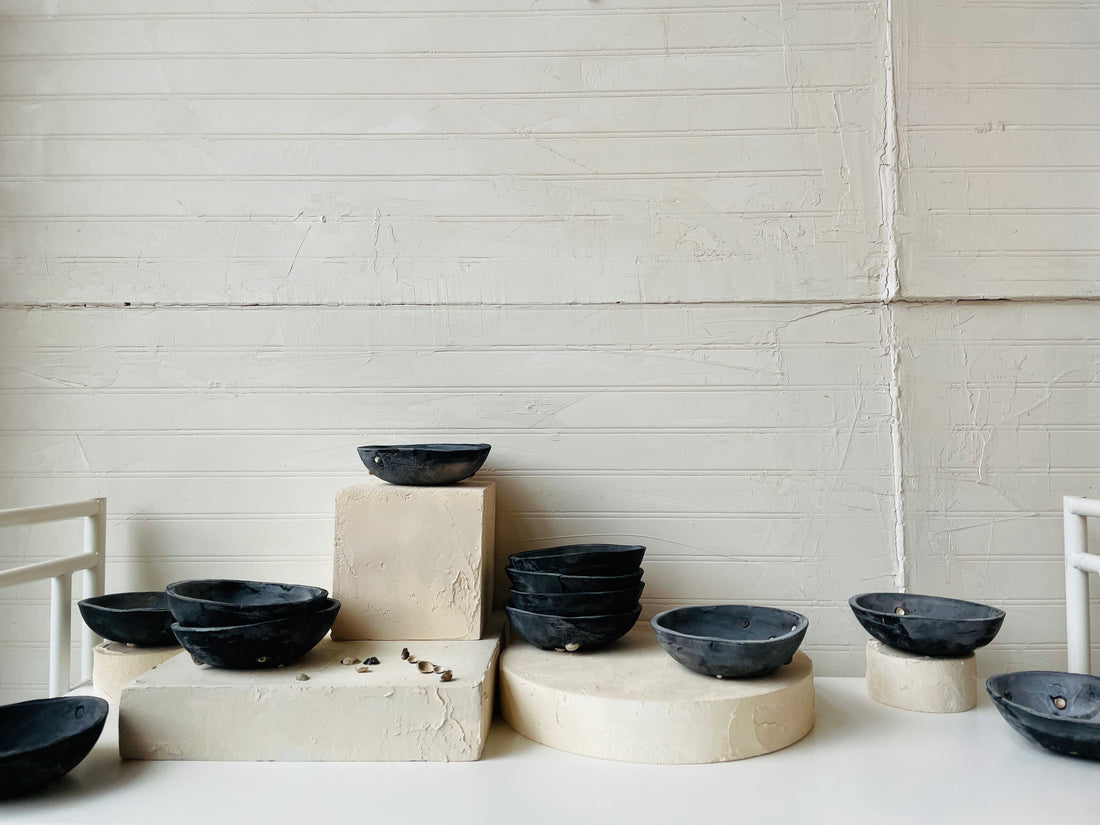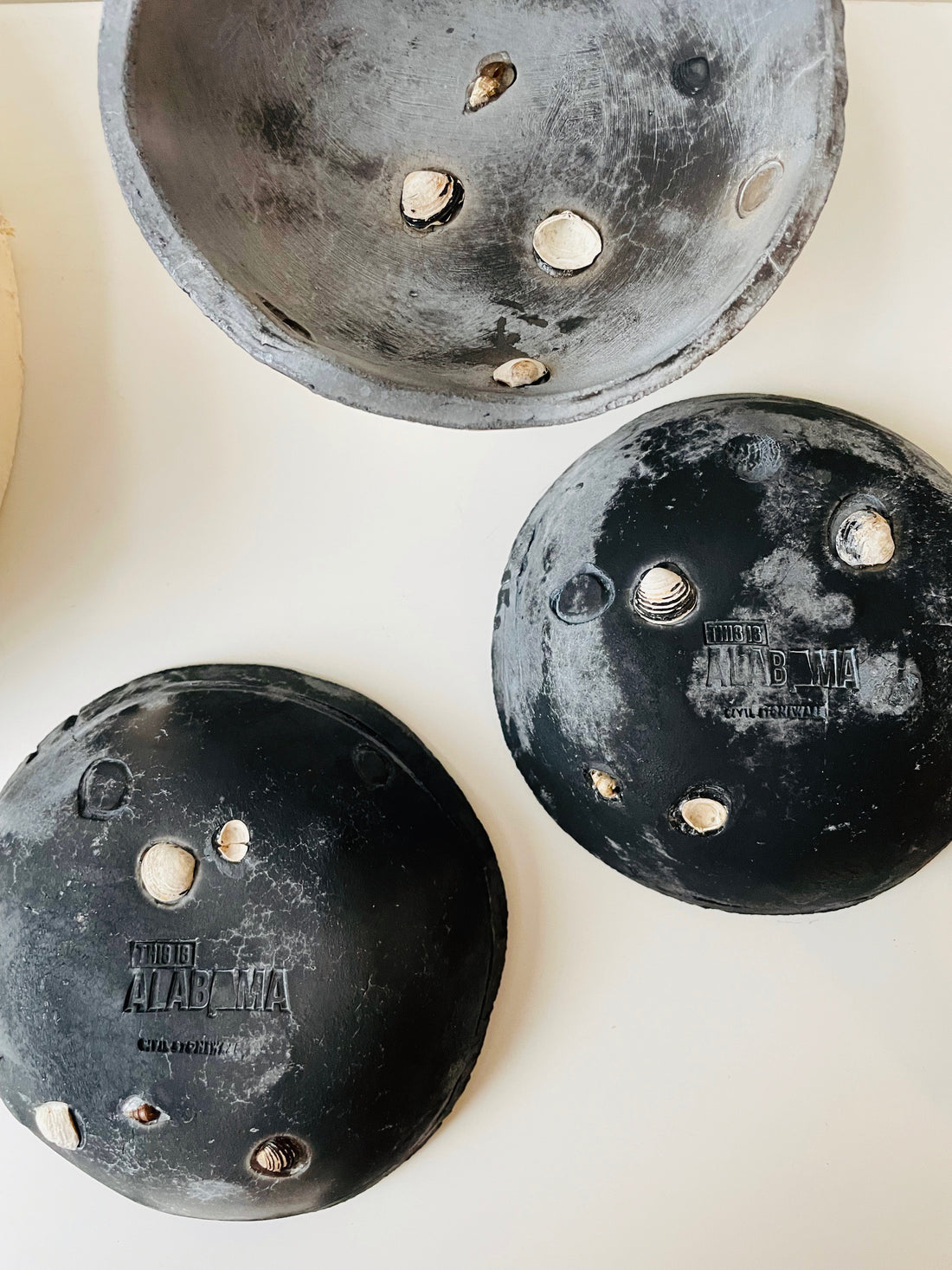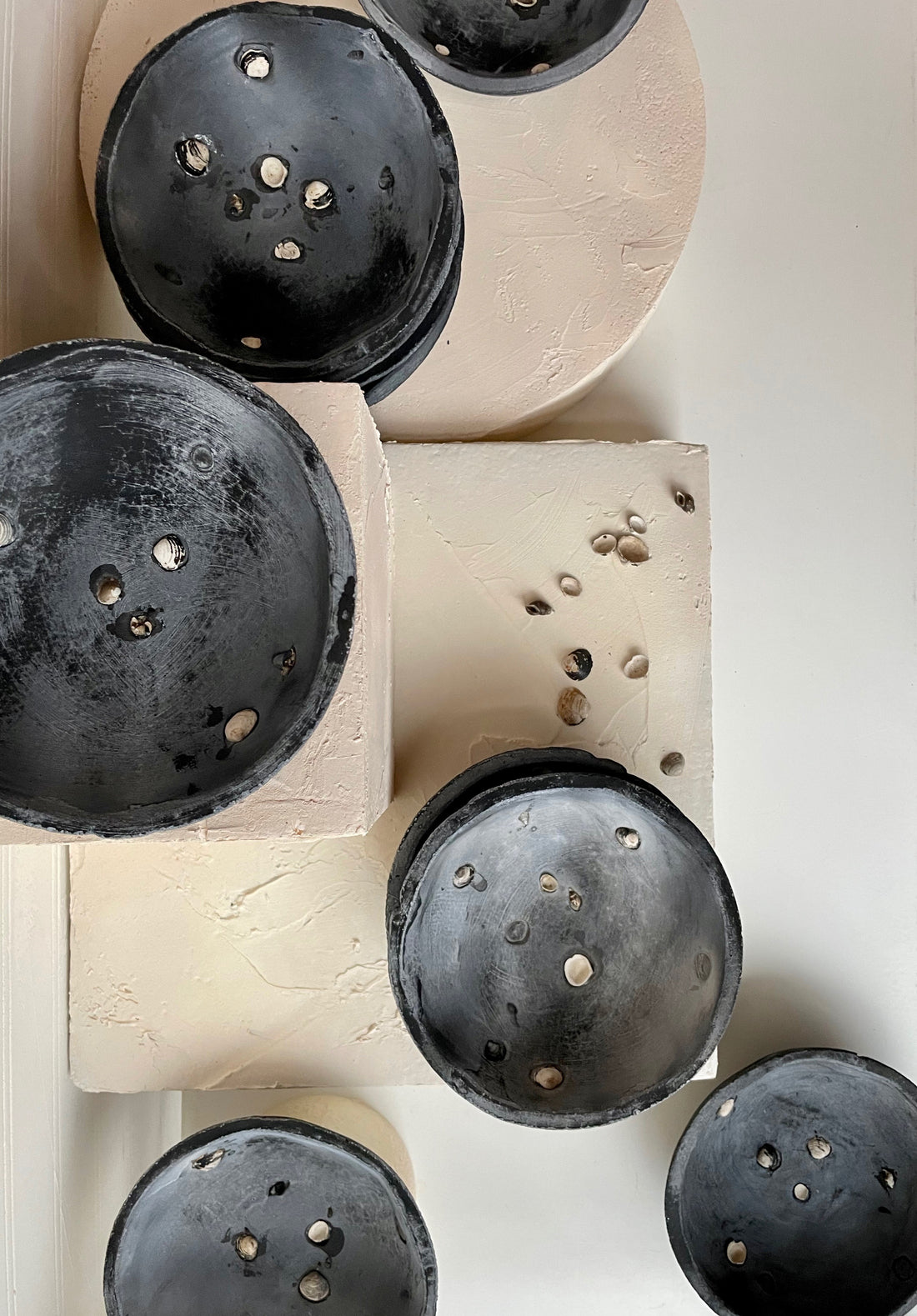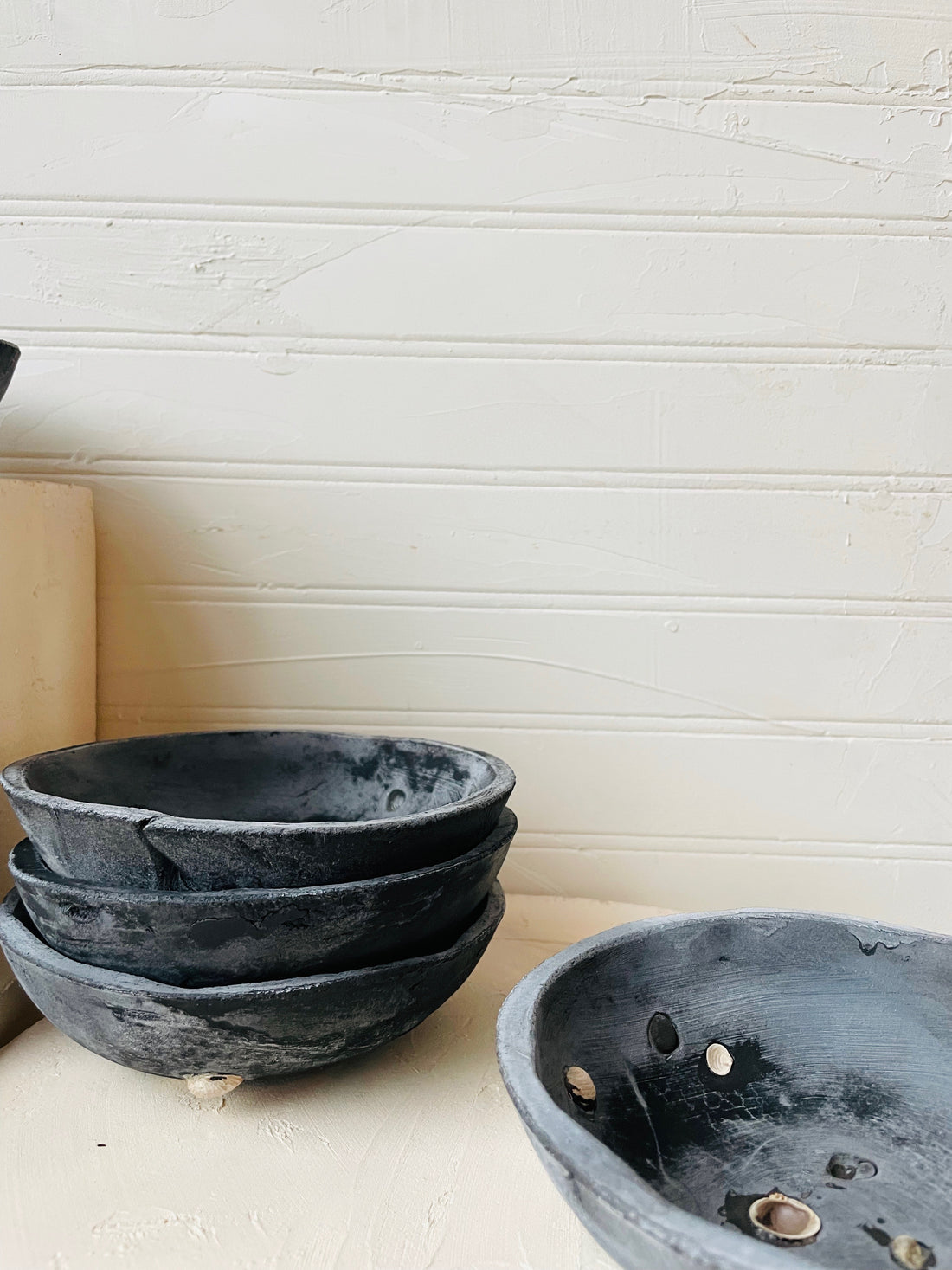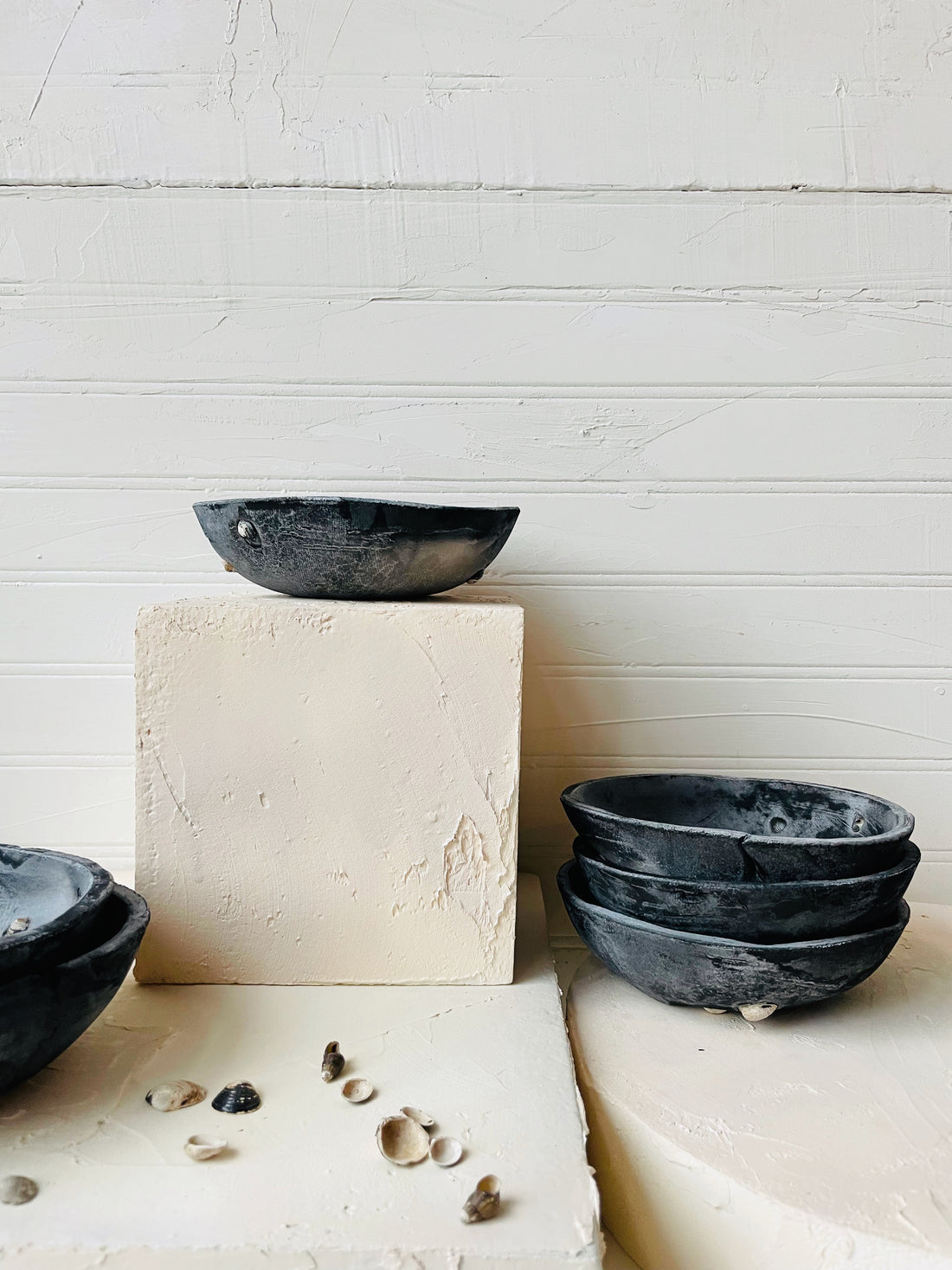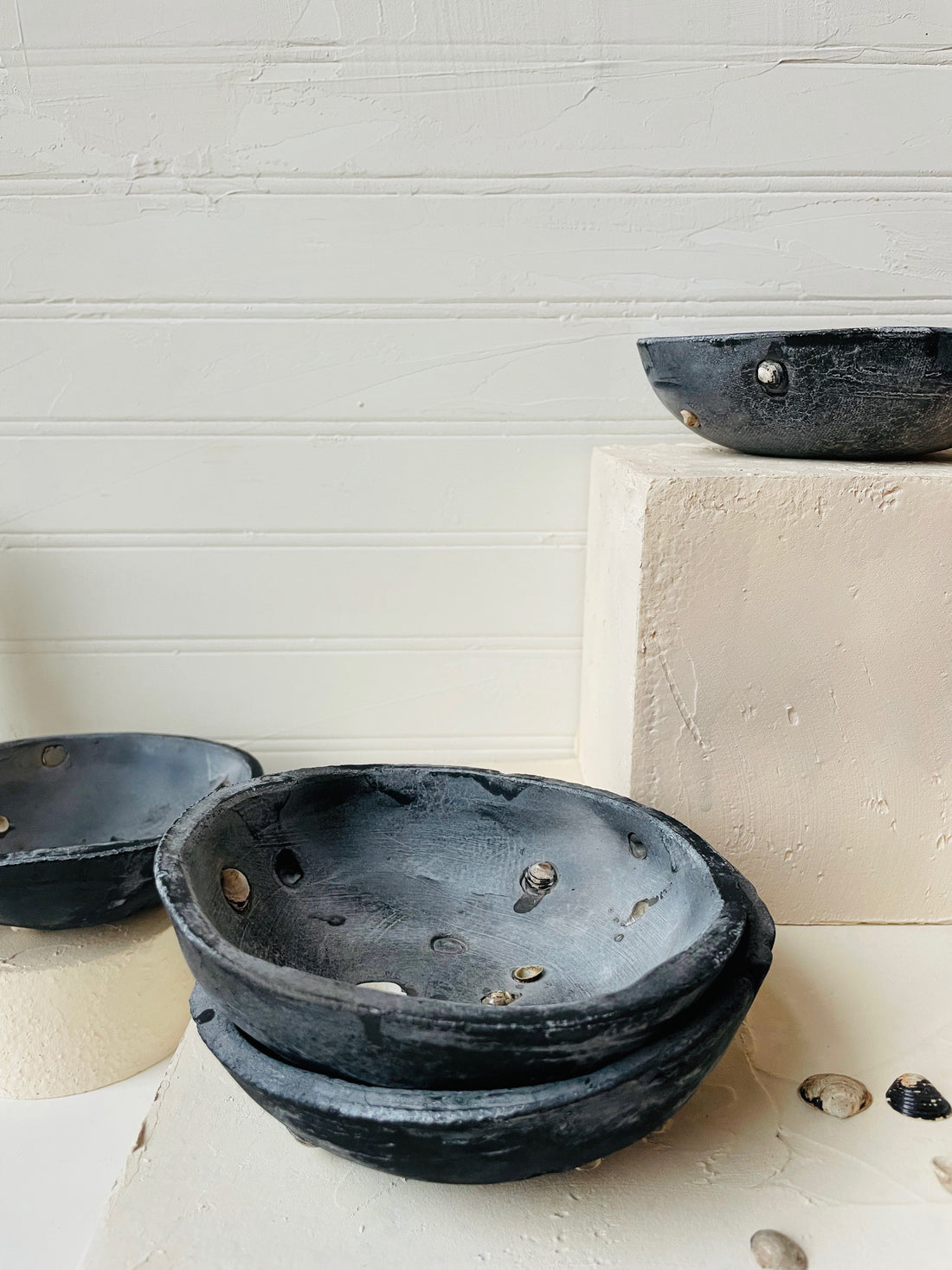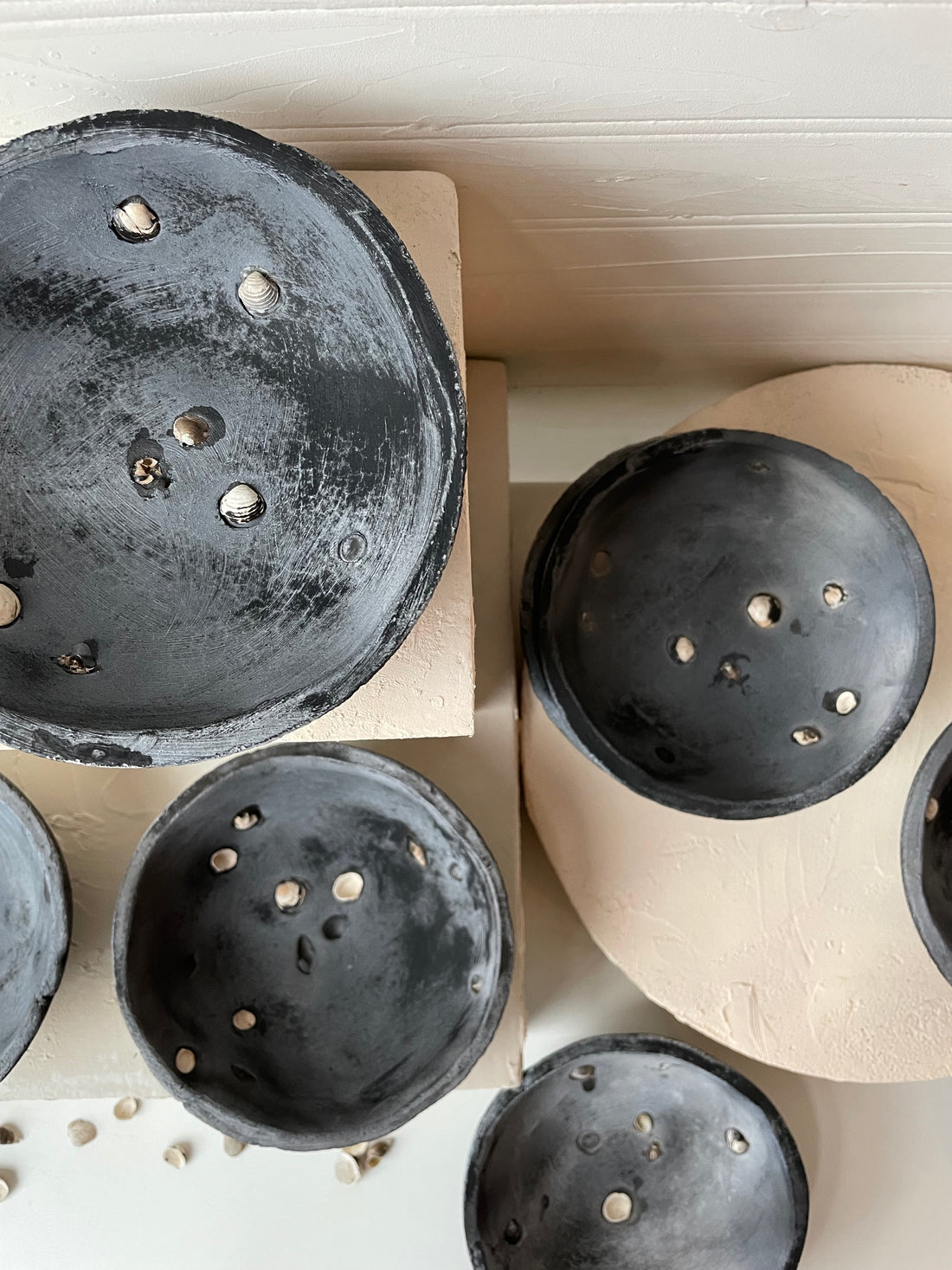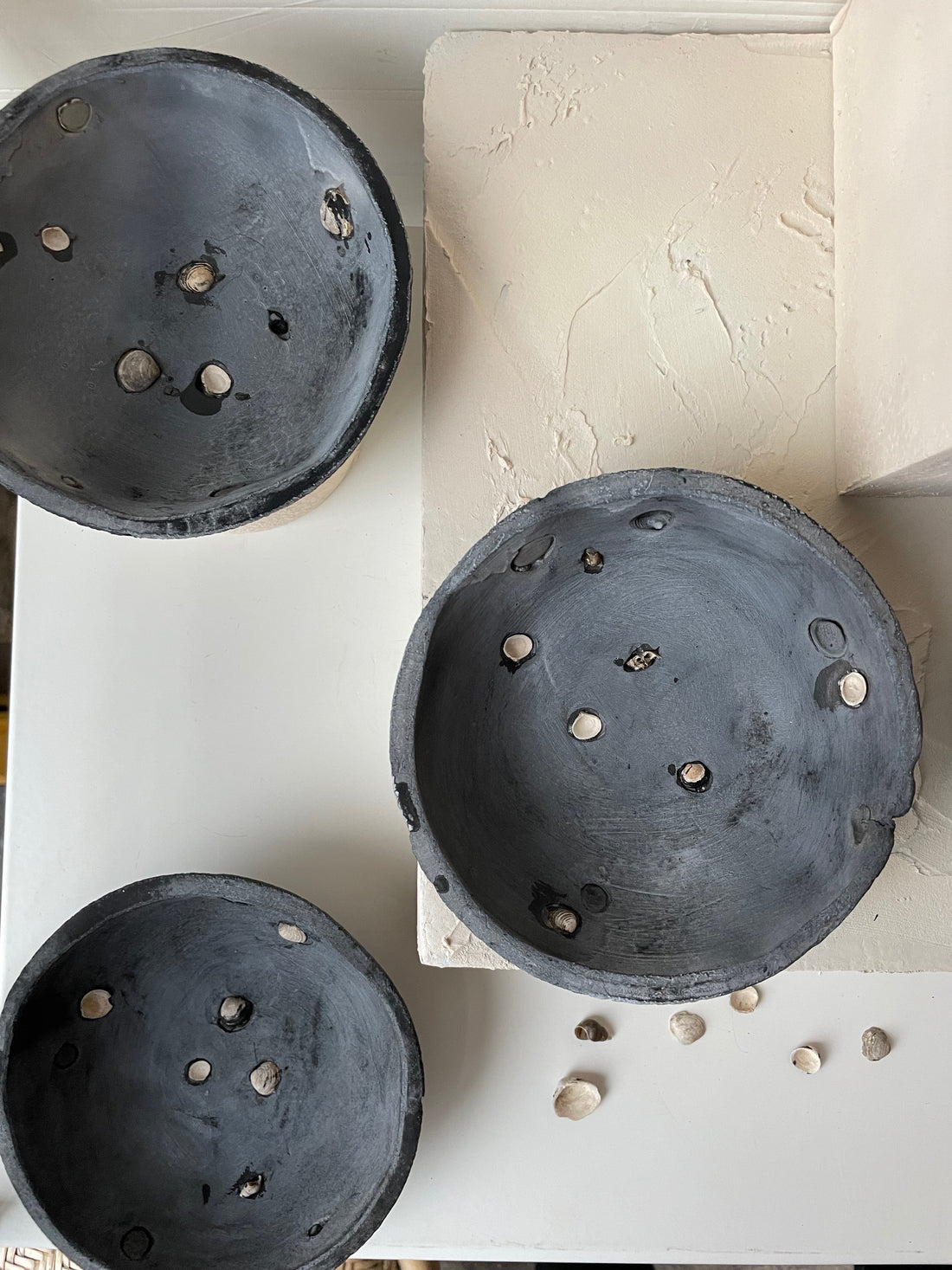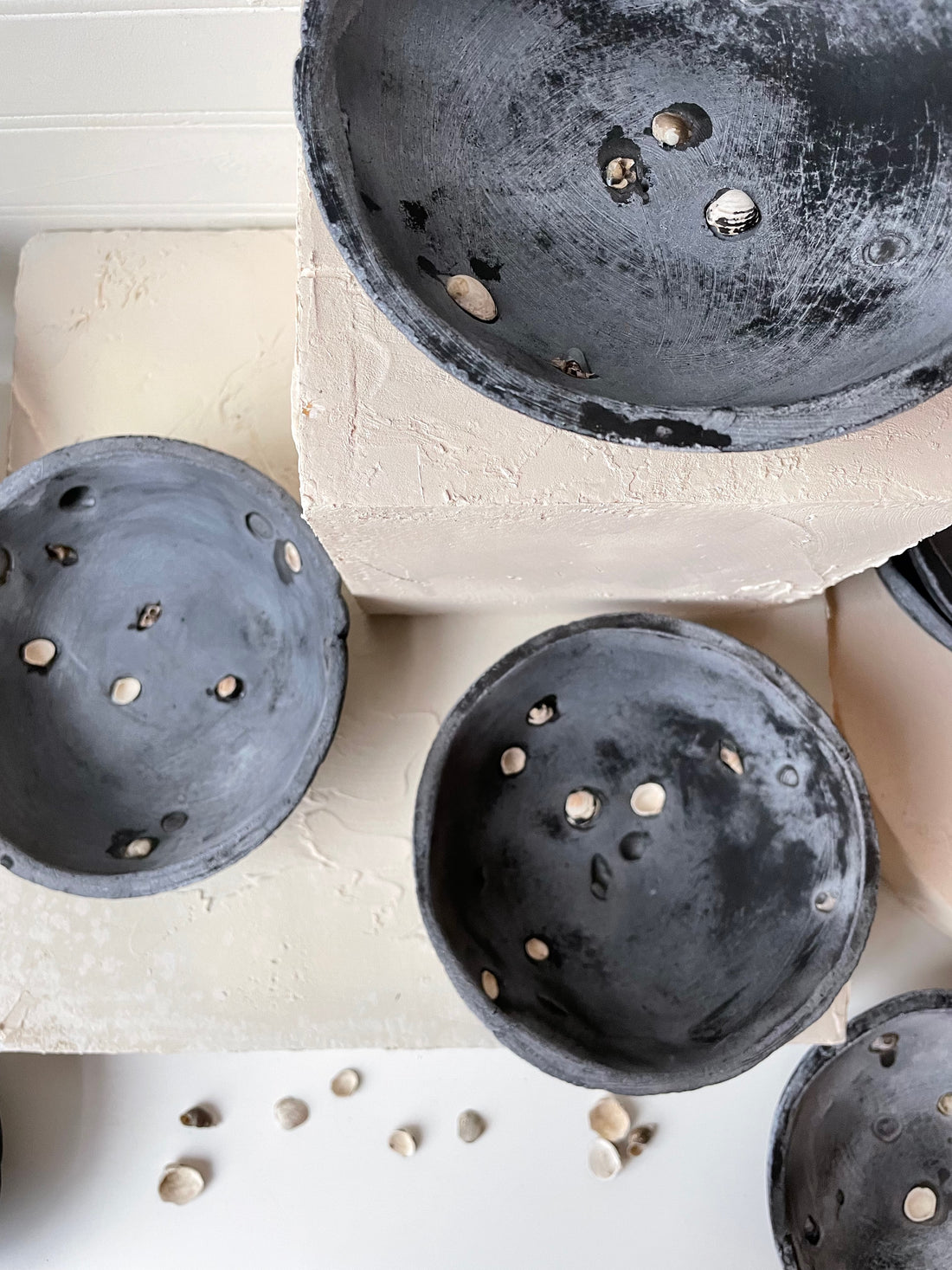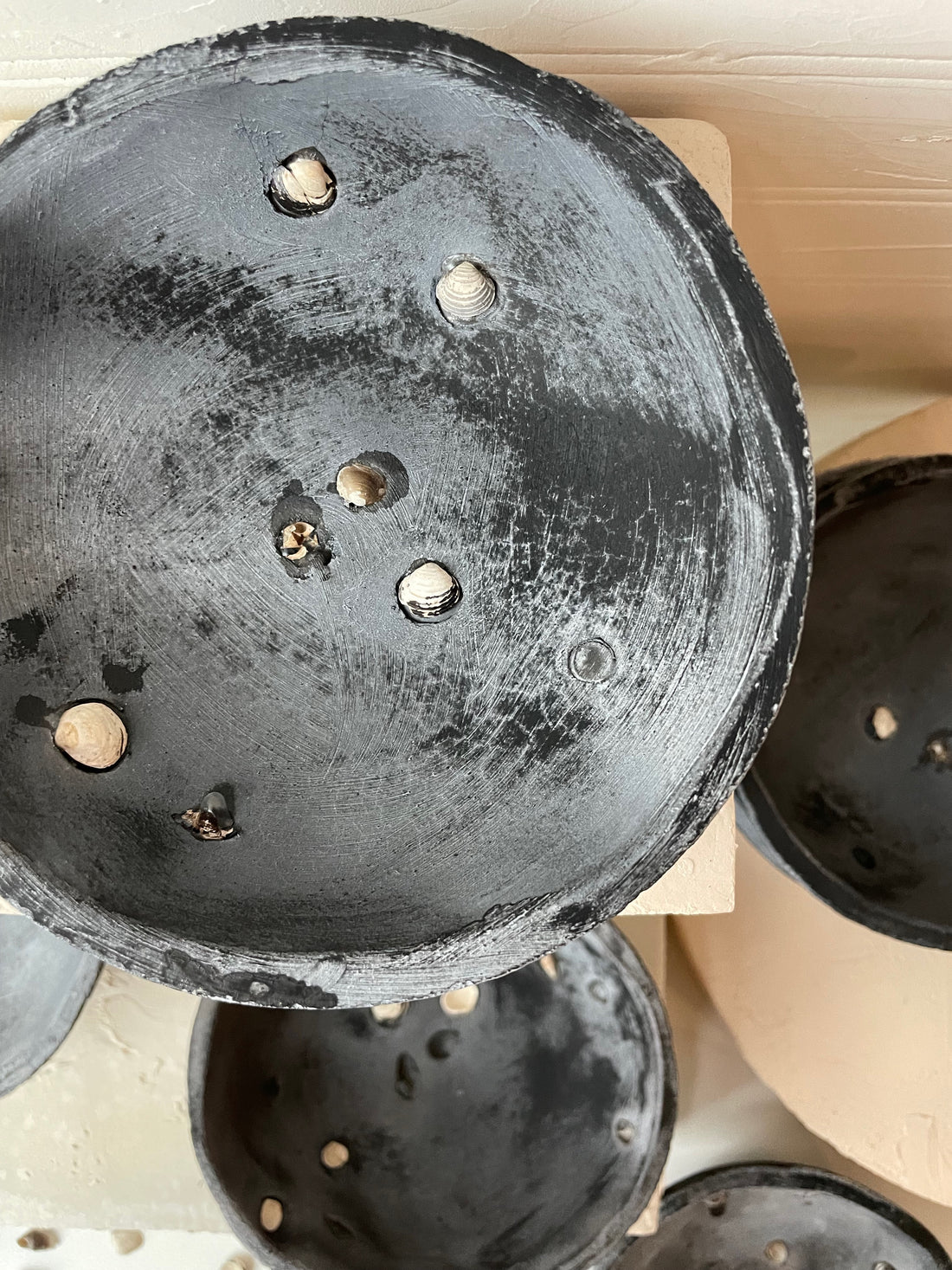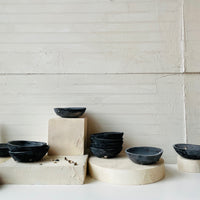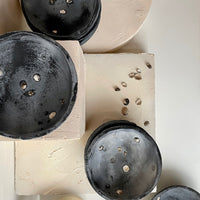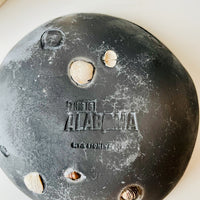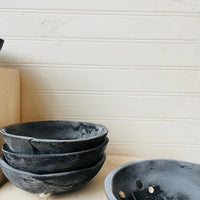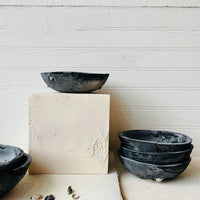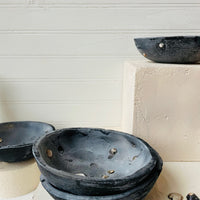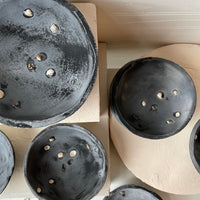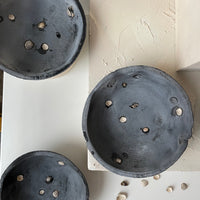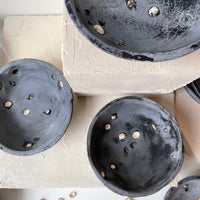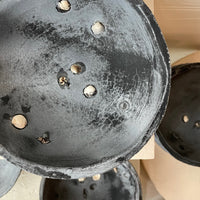 Alabama rivers are home to the most diverse collection of freshwater 
mussels in all of North America, with 180 species to be exact. its' our desire to honor their life's work by incorporating them into a clay body that represents their little clam-shaped homes best.
the empty shells are collected on the banks of the Little Cahaba River and fired into these pieces we like to call the Little Cahaba Bowl. 
Using the Ancient Japanese technique of Raku firing, we were able to preserve the integrity of each shell in the final piece.
At almost 6 inches in diameter and nearly 2 inches tall, these little bowls are perfect for holding coins or valuables on a desk or just sitting pretty on a shelf as a reminder of the unique rivers in Alabama. (for decorative use only) 
a portion of the profits of each bowl will go to  a non-profit organization that defends the ecological integrity of Alabama Rivers, tributaries and watershed. @cahabariverkeep @blackwarriorriverkeeper
(( not food - safe but extremely book shelf friendly ))
Each piece is food safe + dishwasher safe,
and safe for microwave use (though microwave use will weaken the piece over time).