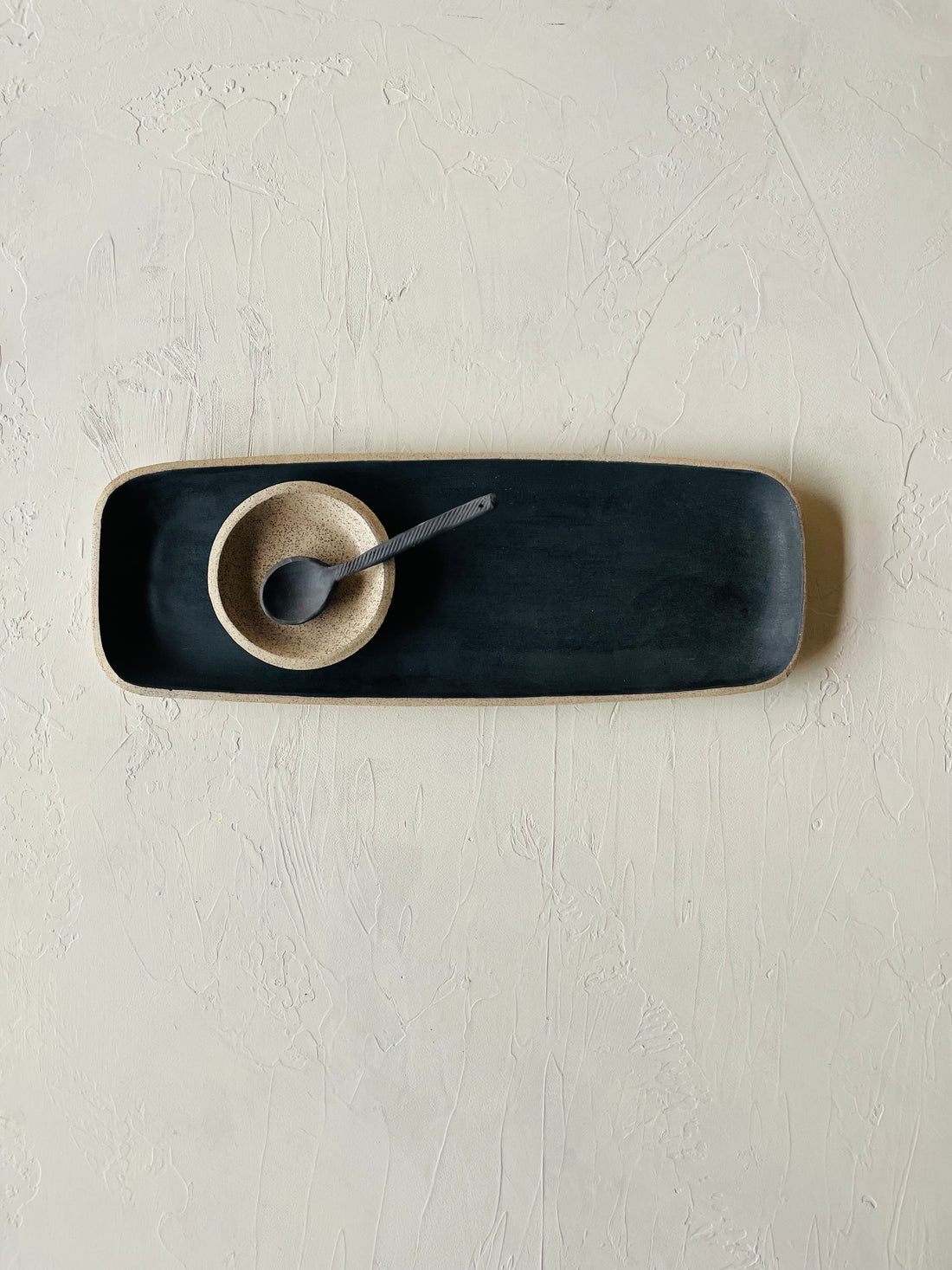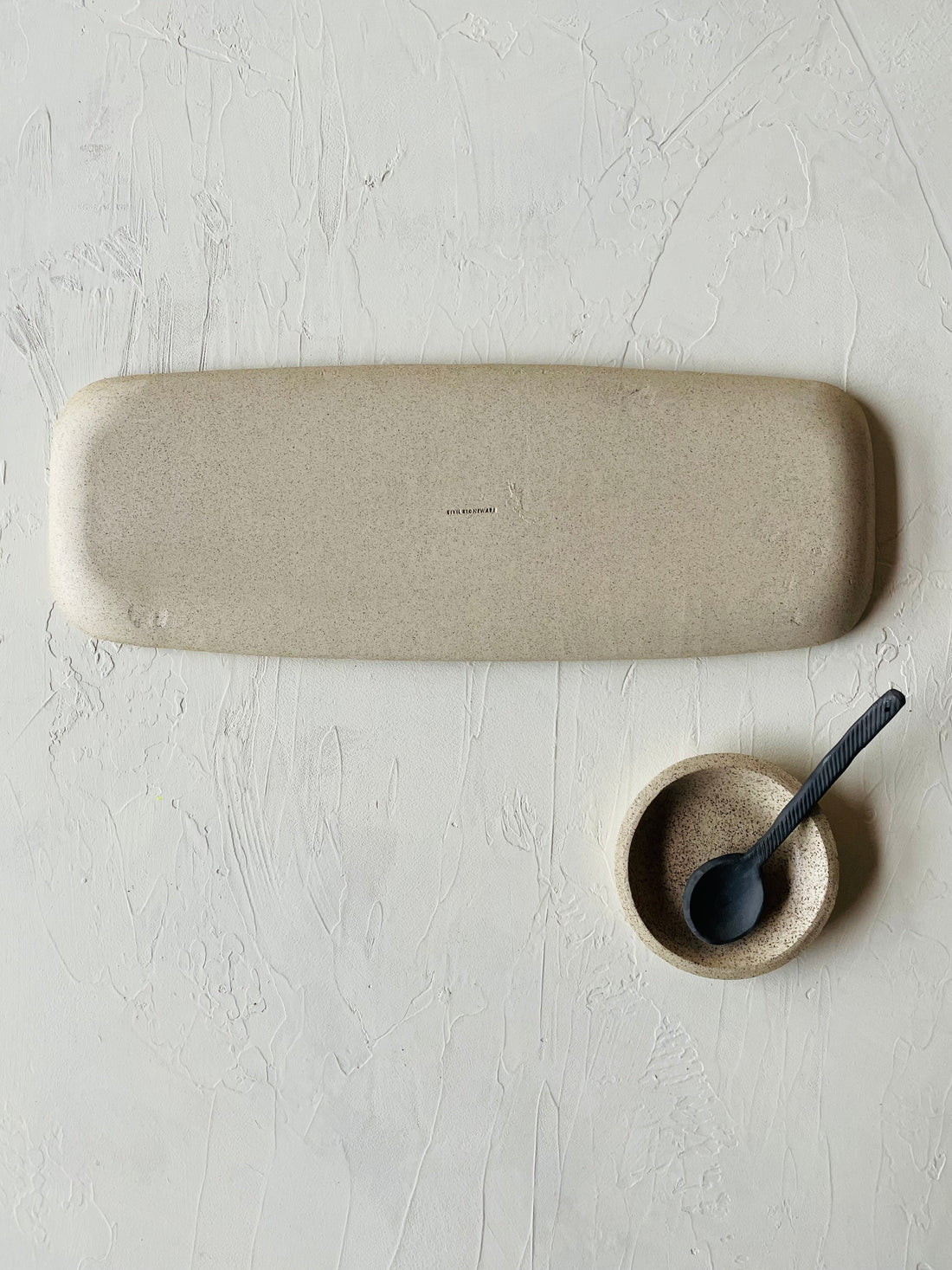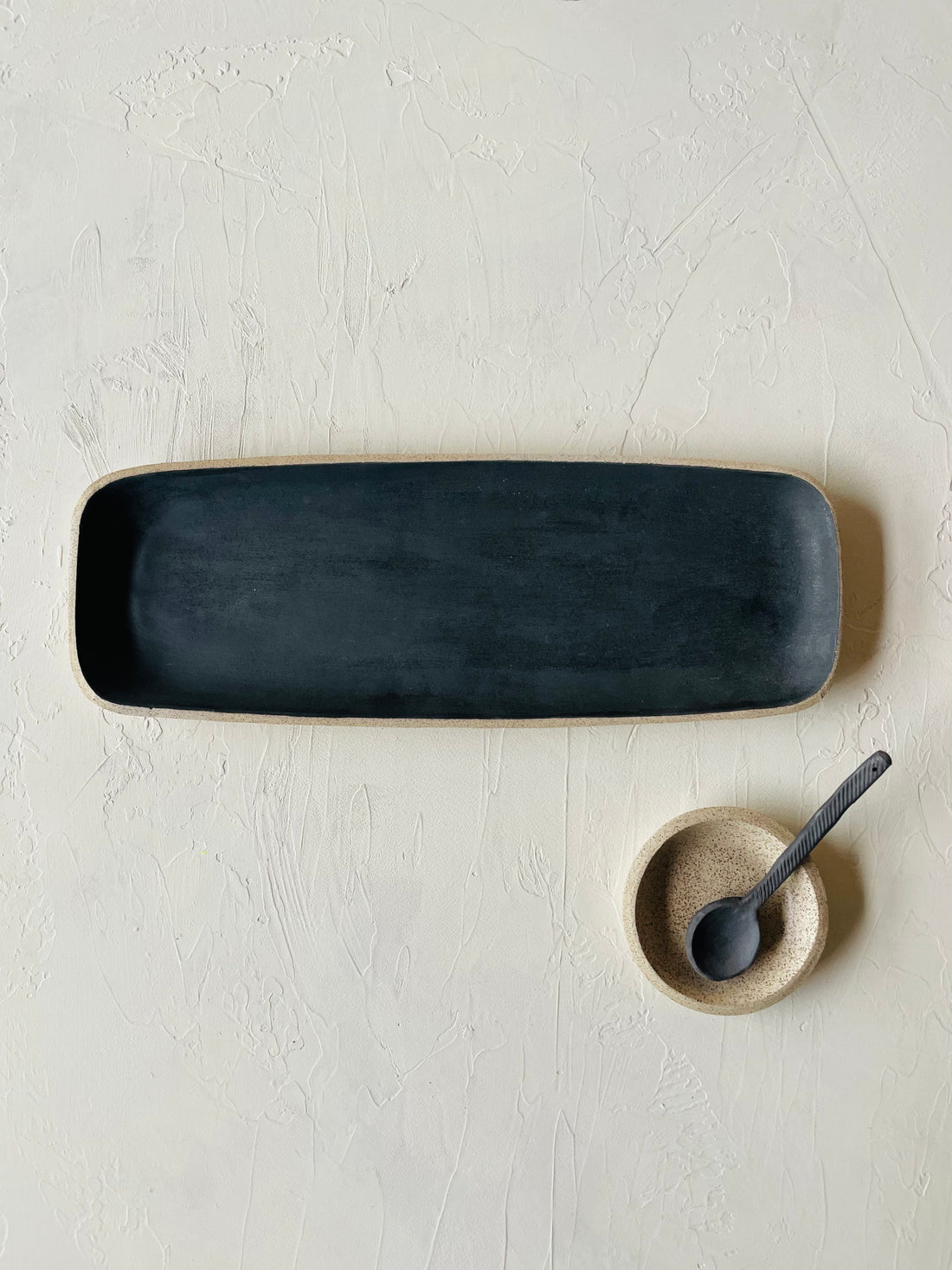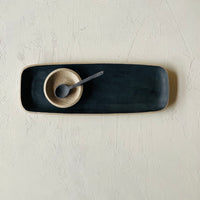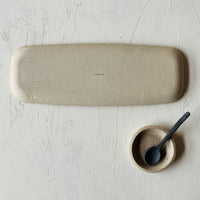 Elongated Serving Platter in Black & Tan
this is our rectangular serving platter, perfect for large parties where counter space is limited. this lil guy will slip into any full counter top like a champ.
dimensions: 15.25 inches x 5.5 inches x .75inches 
(pictured with a small bowl and medium spoon. each sold separately ) 
Each piece is food safe + dishwasher safe,
and safe for microwave use (though microwave use will weaken the piece over time).