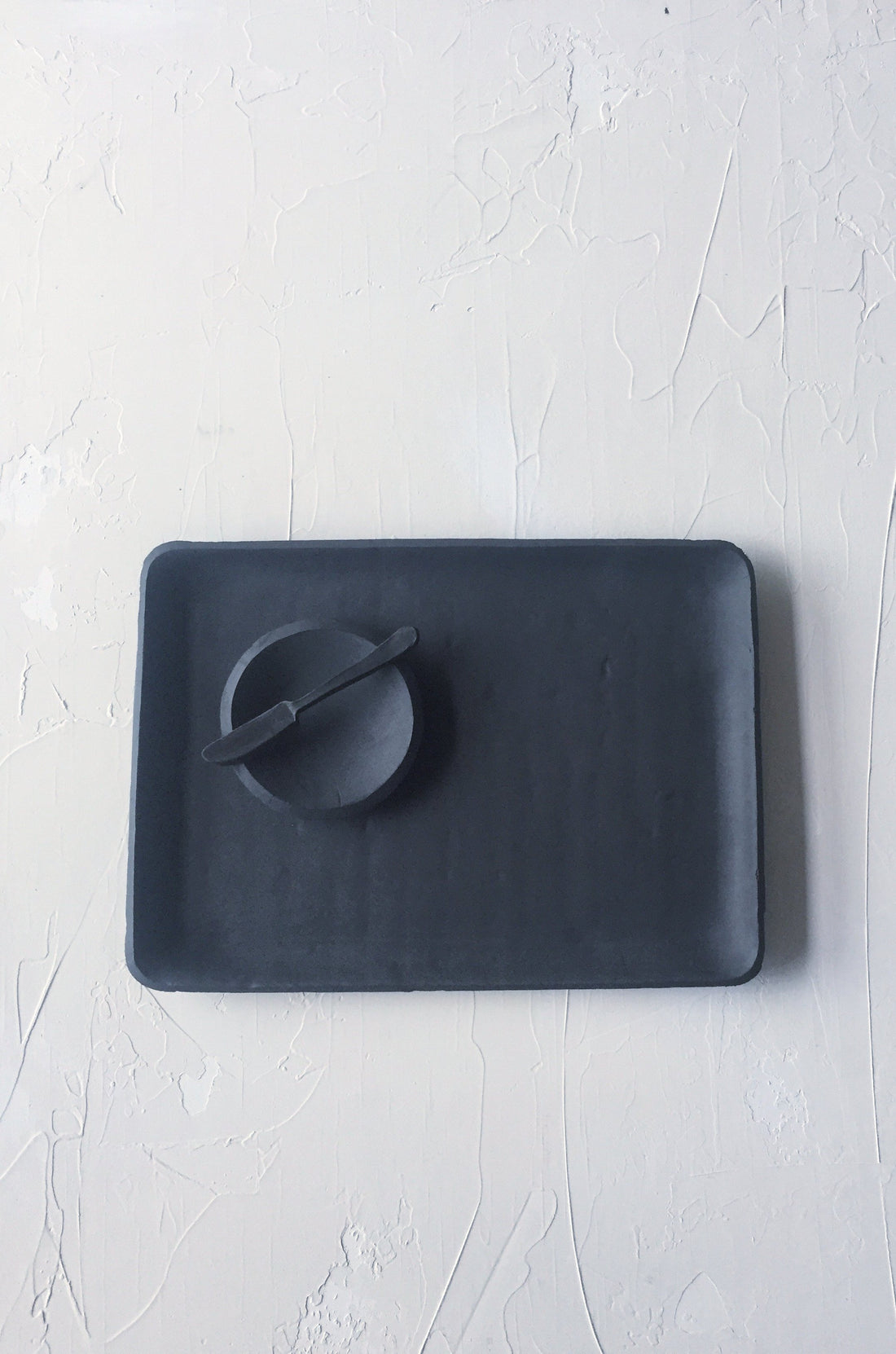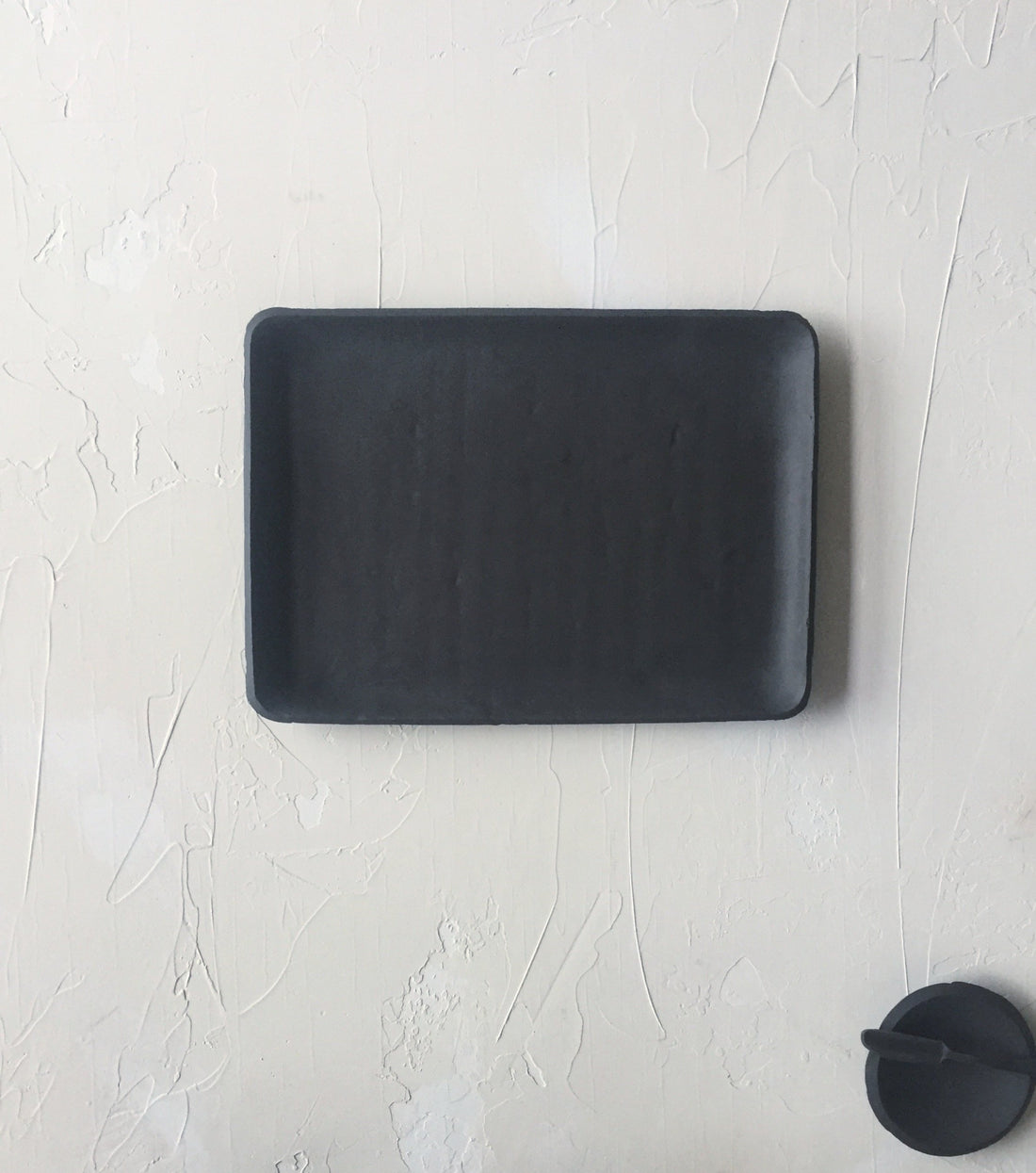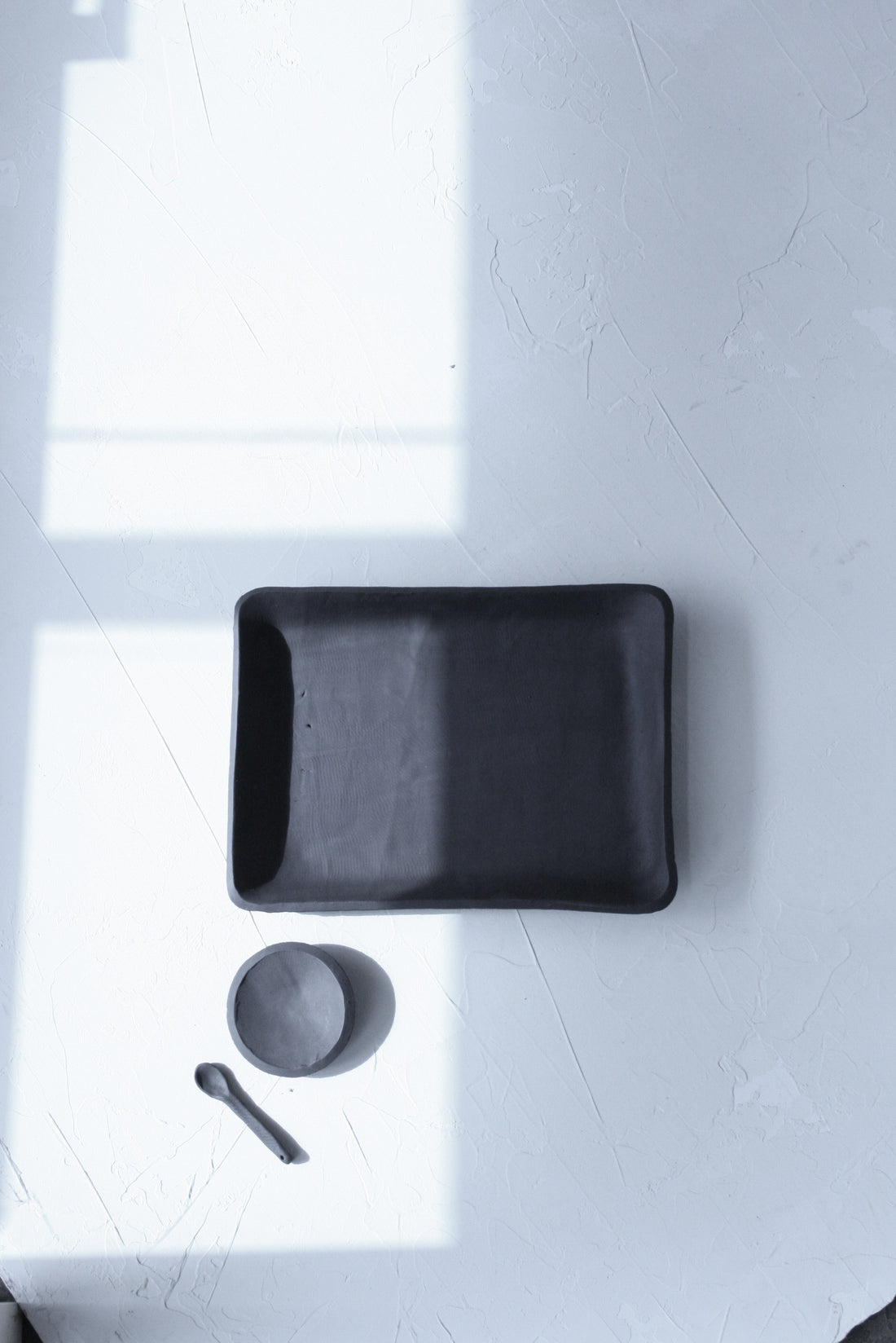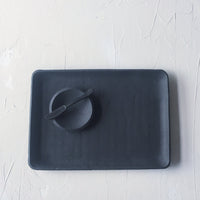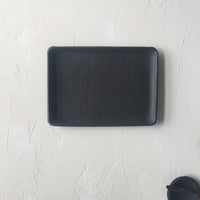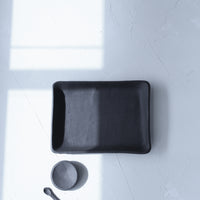 cafe serving tray in Black
this is our rectangular serving tray, our favorite for serving larger appetizers, drinks, or even a turkey or a roast.
it comes in a large and mini and you are going to love. this is our mini.
dimensions: 
large: 15.5" L x 11" w
mini: 11.25" L x 8" w 
(large pictured with 4.5" orb + medium spoon / mini pictured with 3.5" orb + small spoon each sold separately) 
Each piece is food safe + dishwasher safe,
and safe for microwave use (though microwave use will weaken the piece over time).