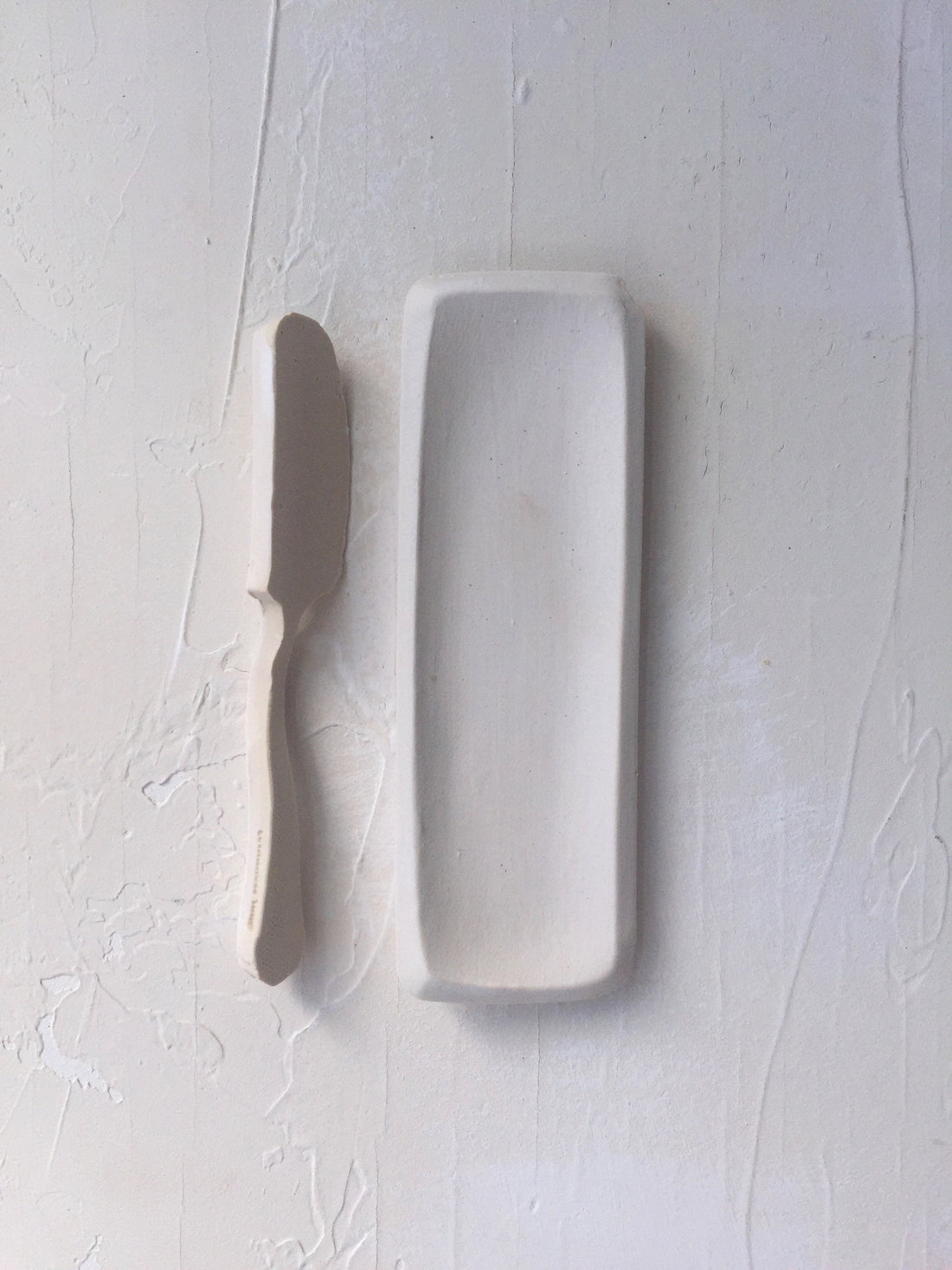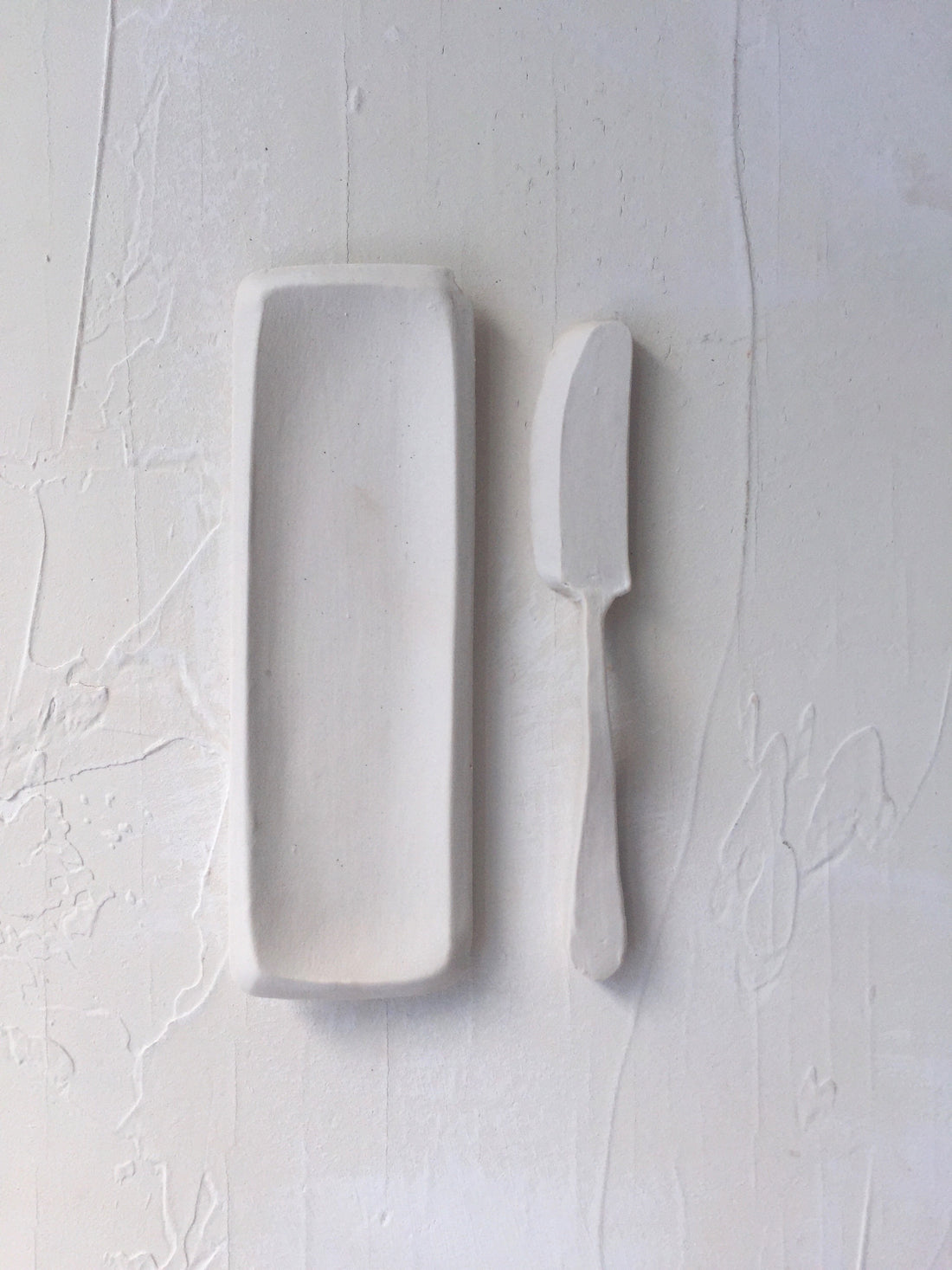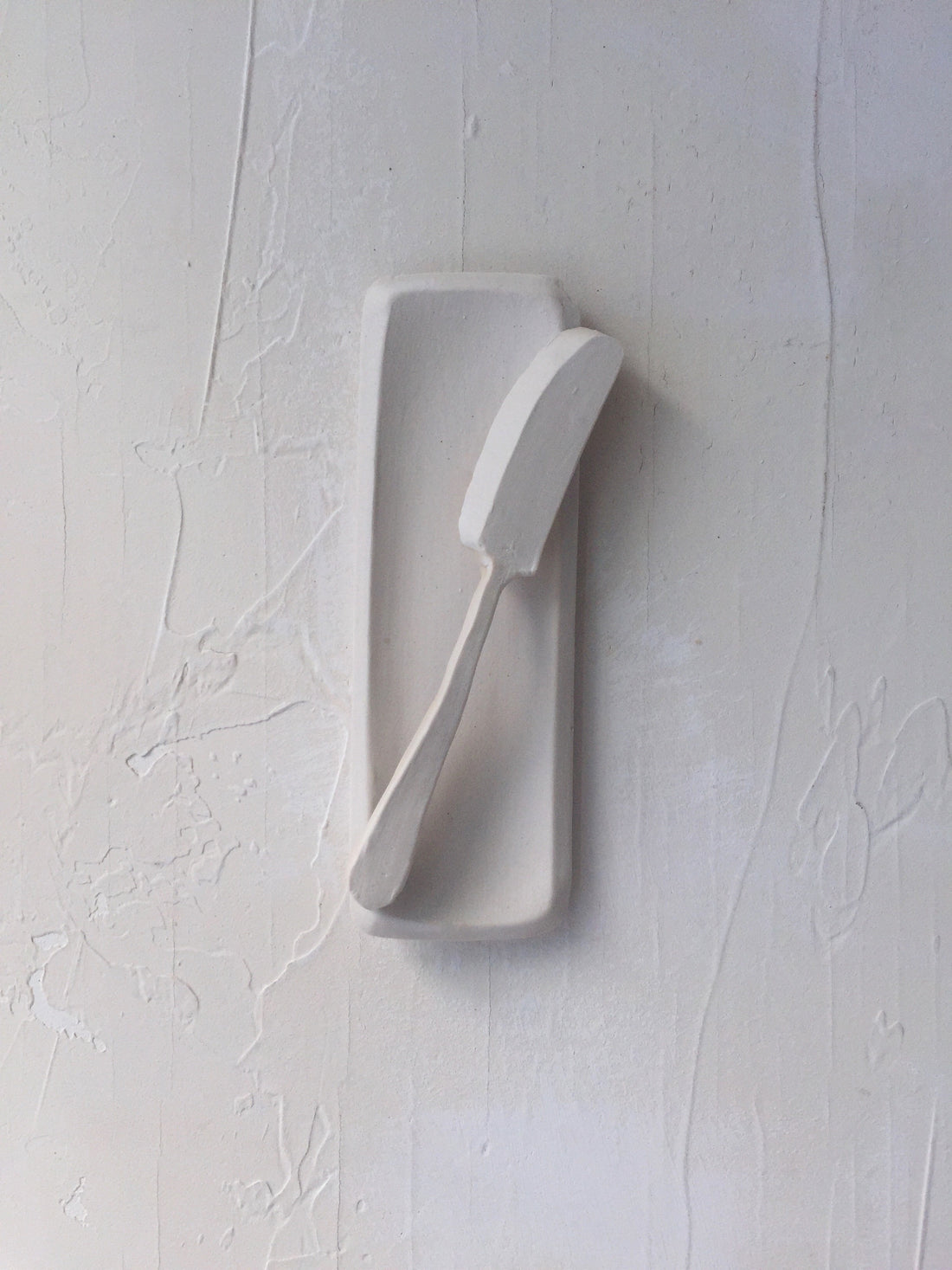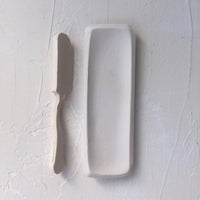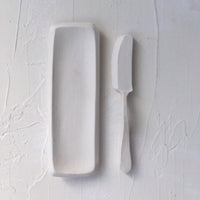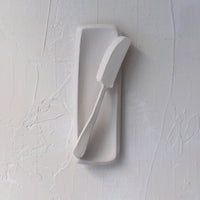 this is our butter plate
6.5" L x 2" w
it's a beautiful way to serve butter or any small appetizers at the table. paired with the soapstone pencil, it could also be a nice place card for your guests.
(pictured here with the butter spreader : sold separately) 
Each piece is food safe + dishwasher safe,
and safe for microwave use (though microwave use will weaken the piece over time).