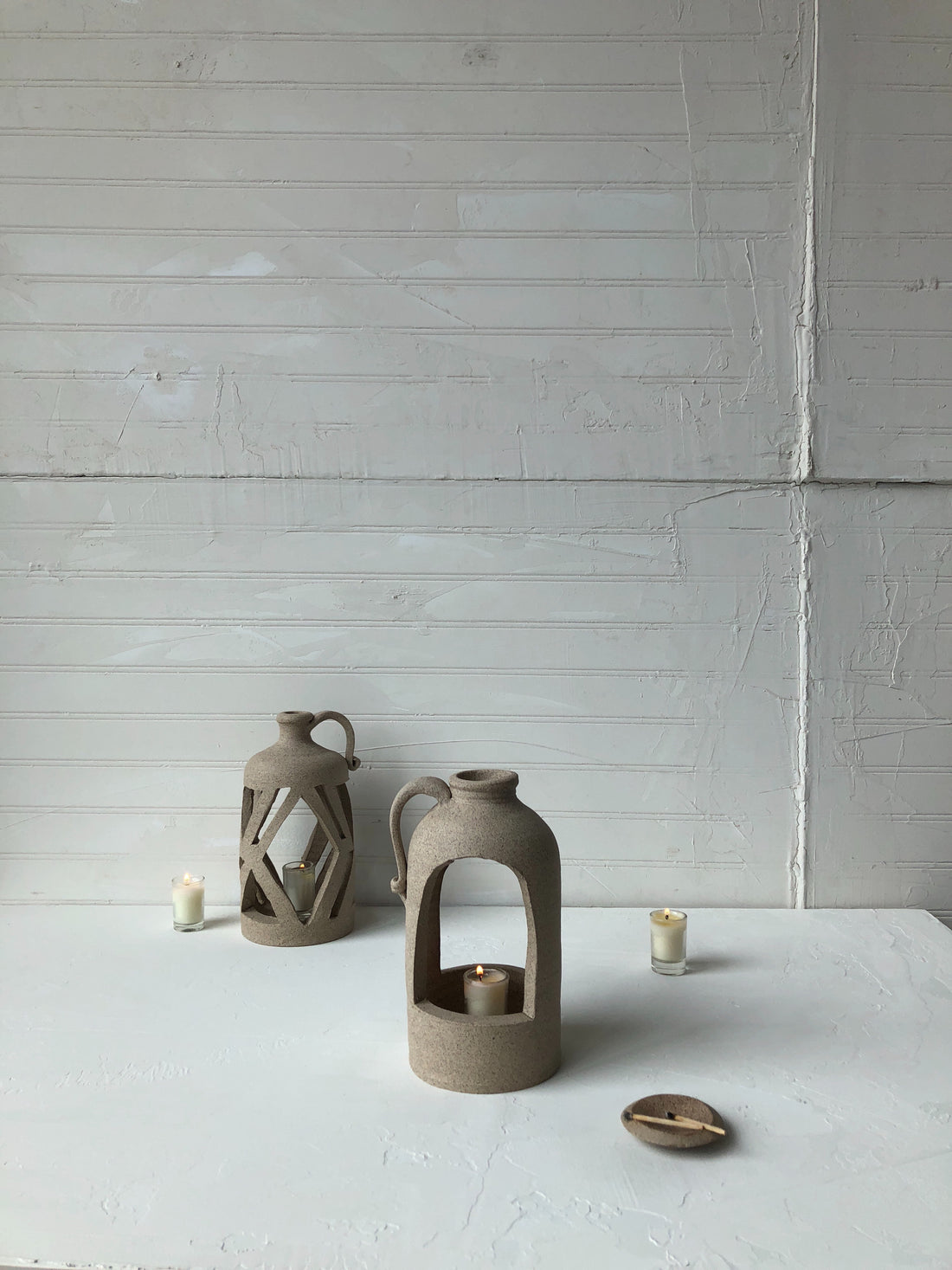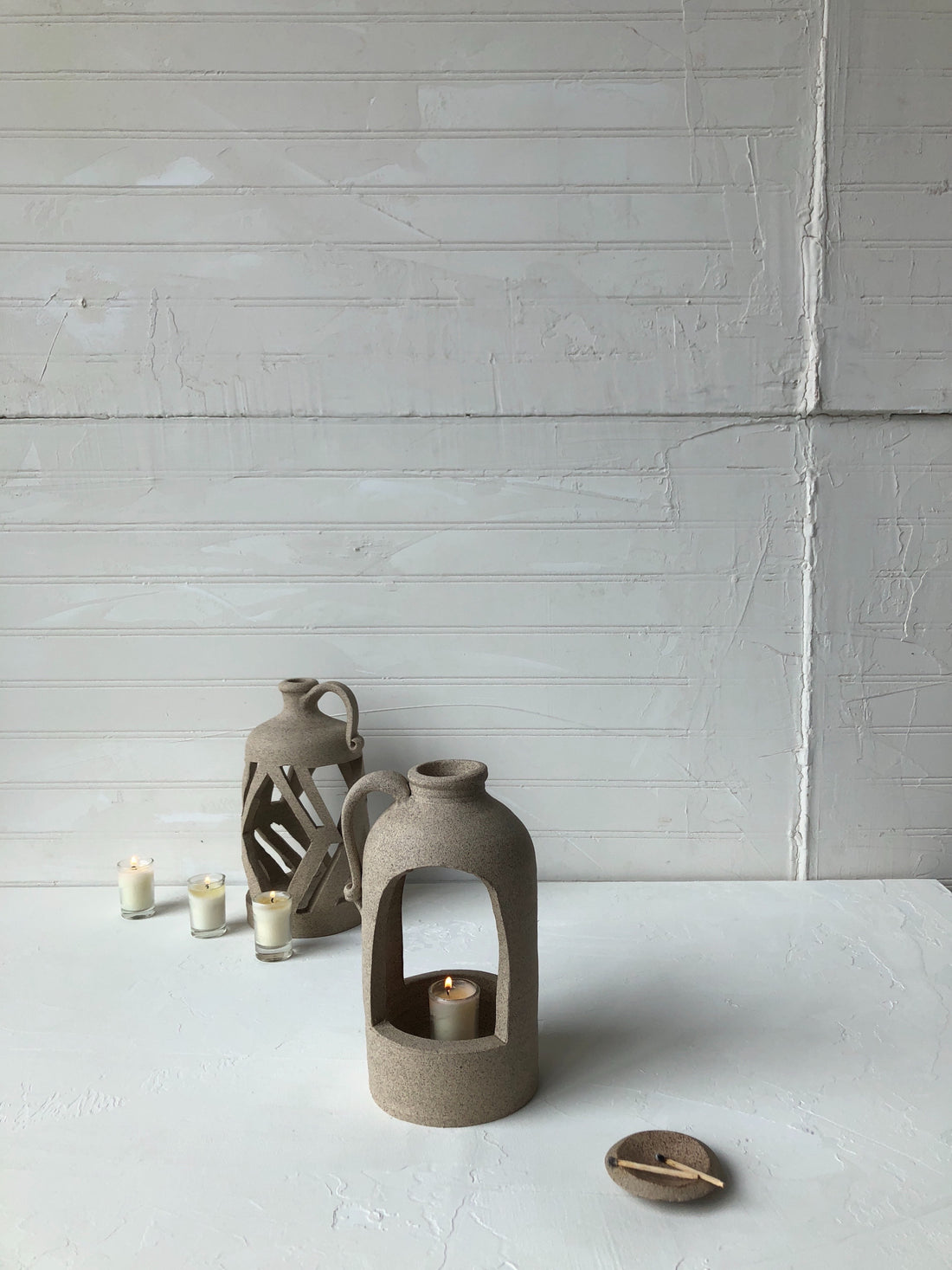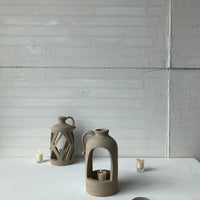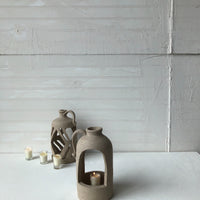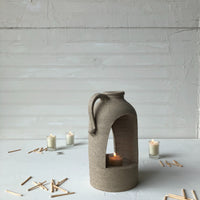 Bavarian Lovers Lantern (arches)
this pierced lantern is said to bring a the feels to the table, with it's votive candle-lit source on the inside. they are also featured on the tables of the restaurant Biergarten in Birmingham, AL , Brat Brot. 
this is a piece you are sicher zu lieben (( sure to love )) 
dimensions: 8" tall x 4.5" wide
Each piece is food safe + dishwasher safe,
and safe for microwave use (though microwave use will weaken the piece over time).