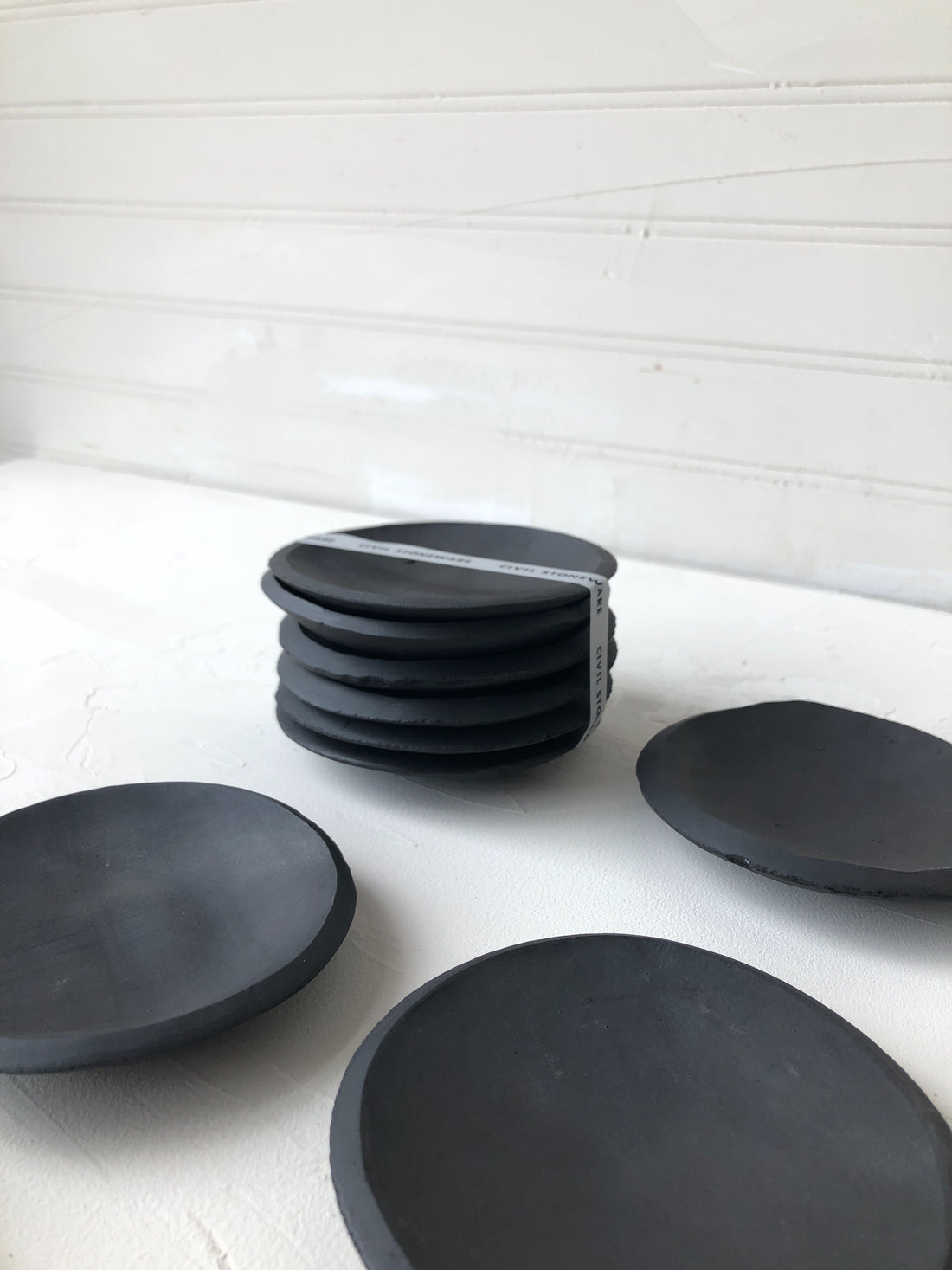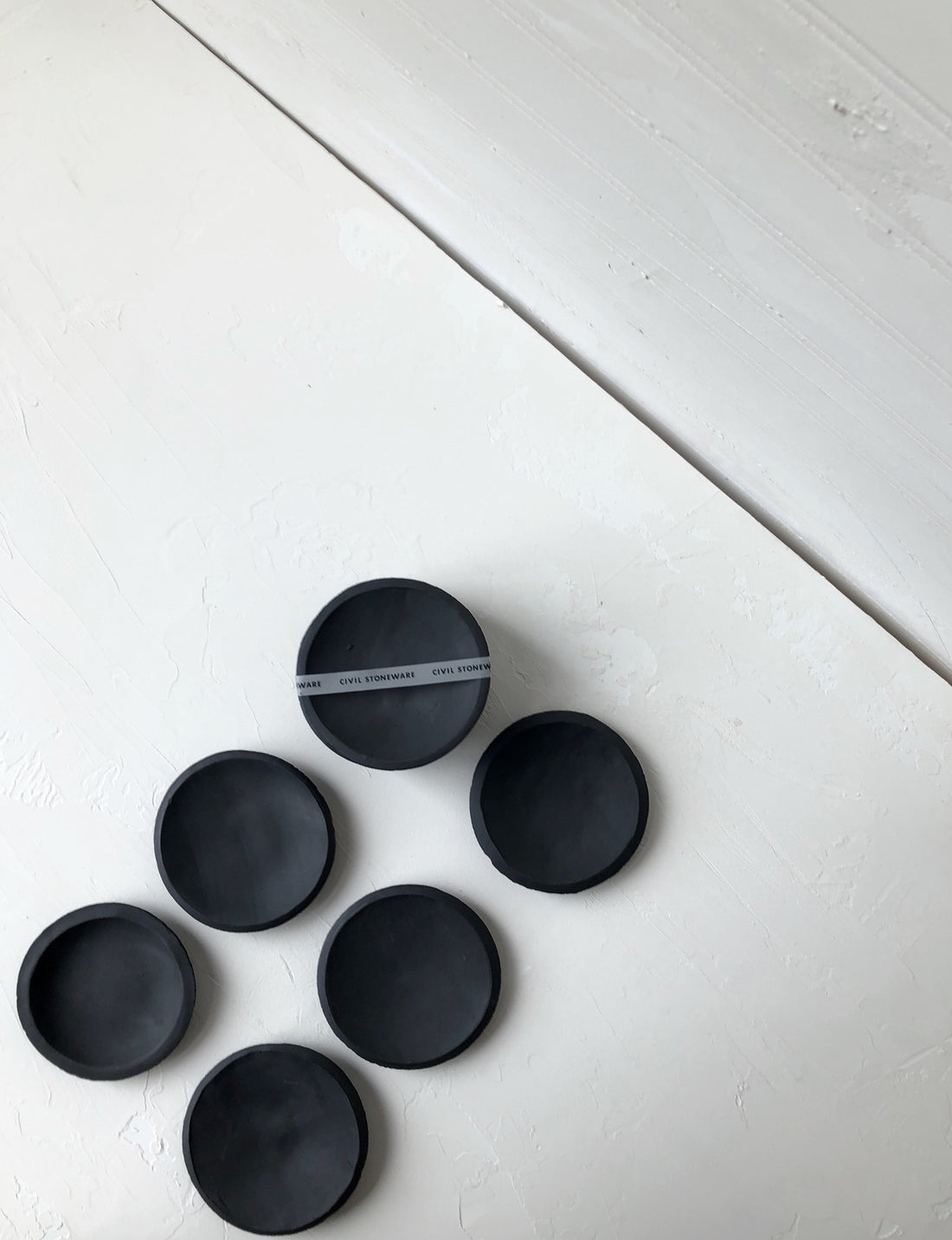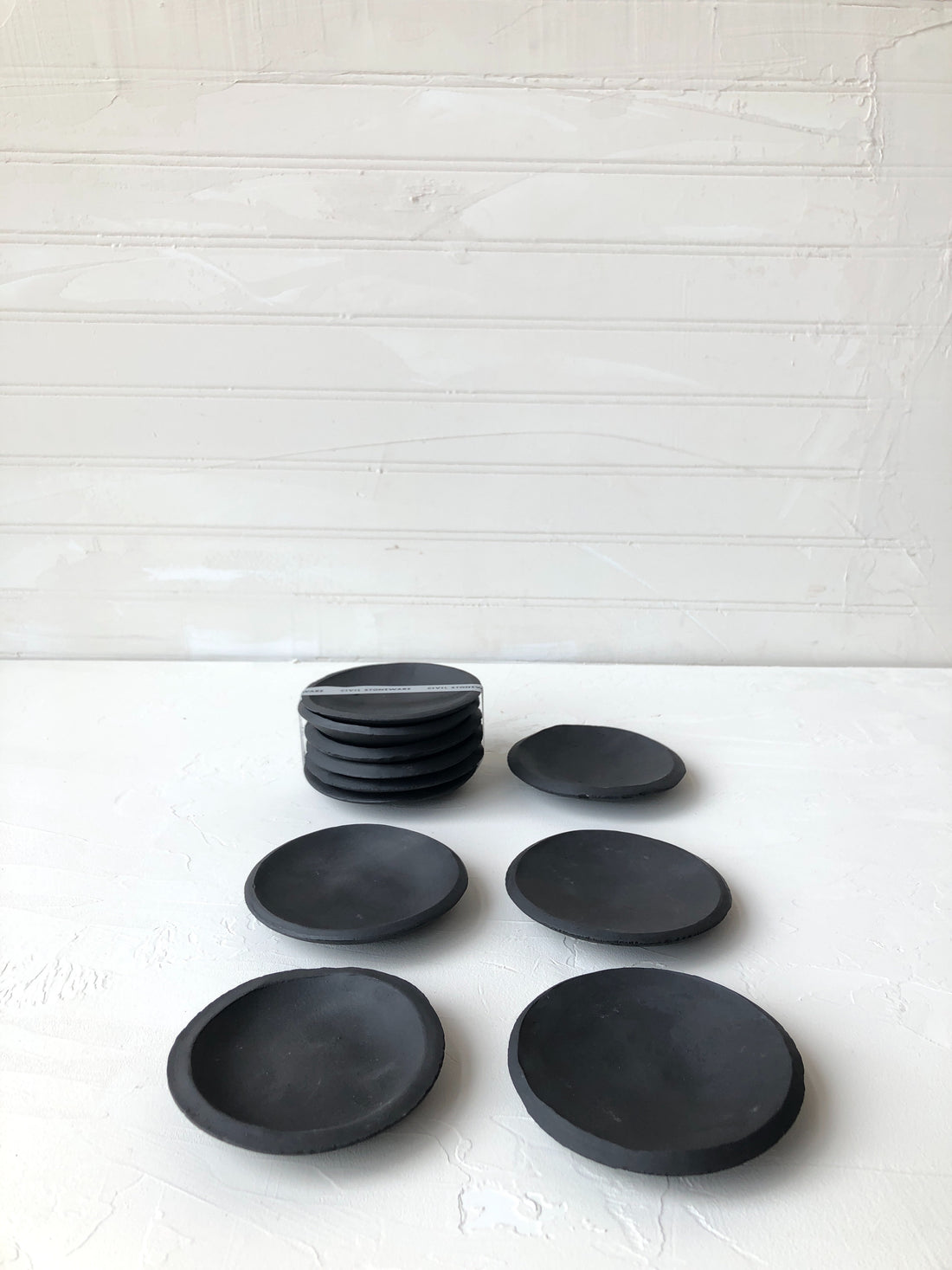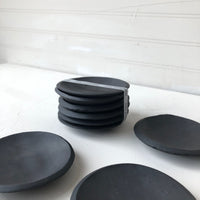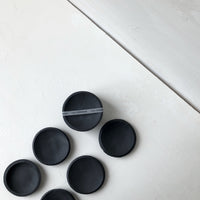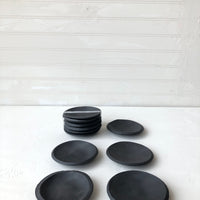 6 pack 3.5 orb dish in Black
this is our 6 pack of 3.5 inch Orb Dishes, regularly $100 for the six, now you can have them for $75. perfect for appetizers, desserts, or ingredients.
grab a sixer and have some friends over 
Each piece is food safe + dishwasher safe,
and safe for microwave use (though microwave use will weaken the piece over time).