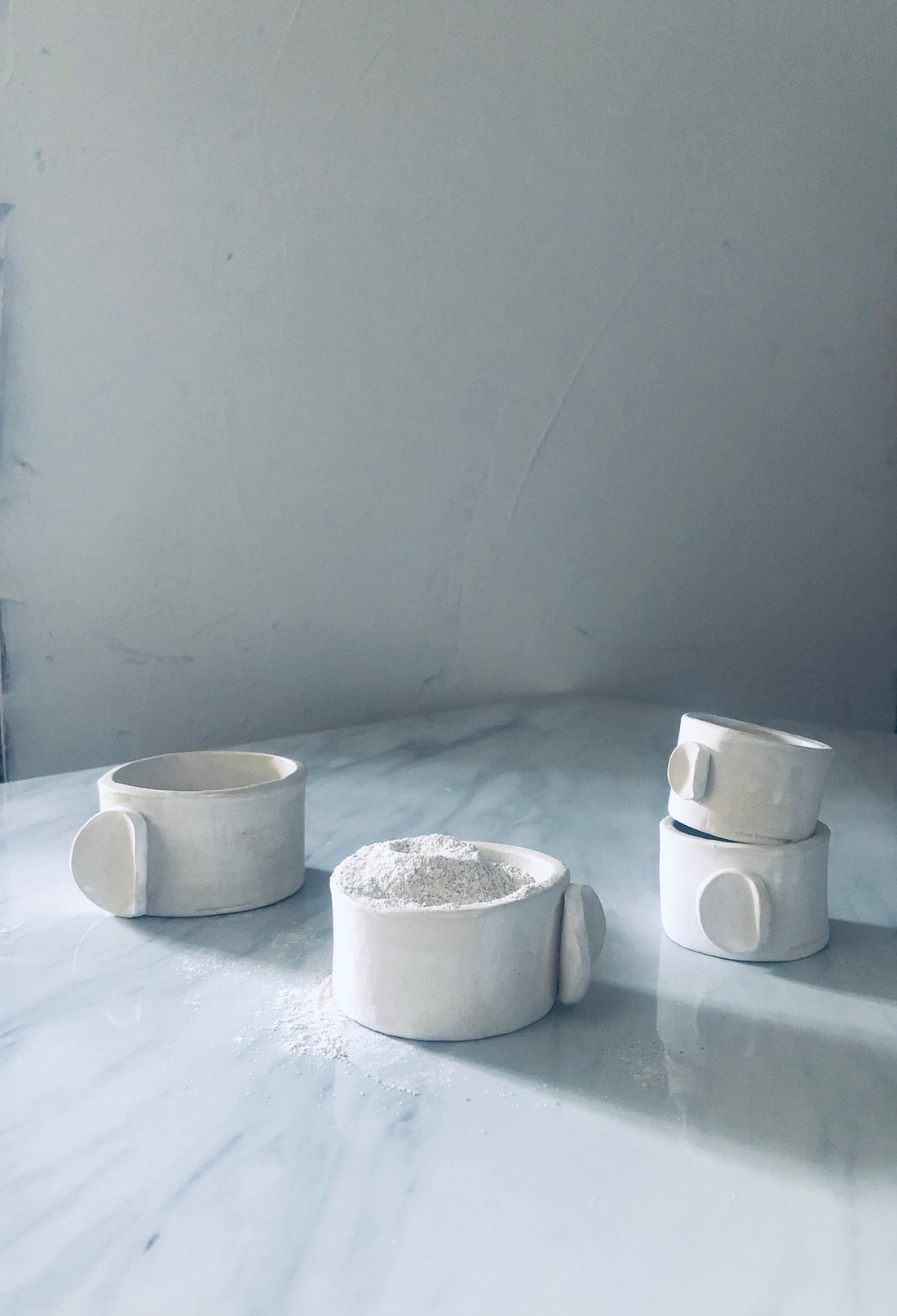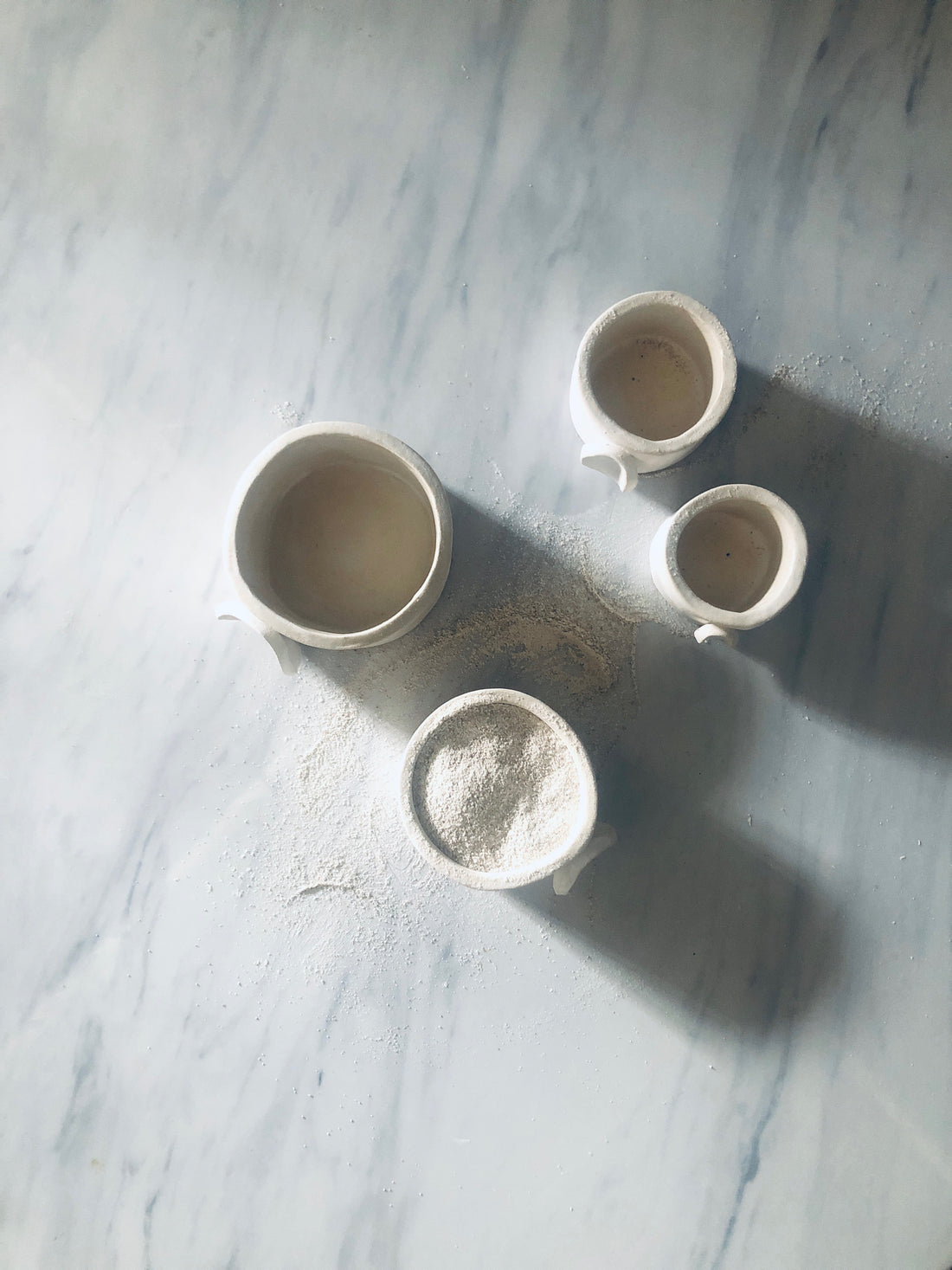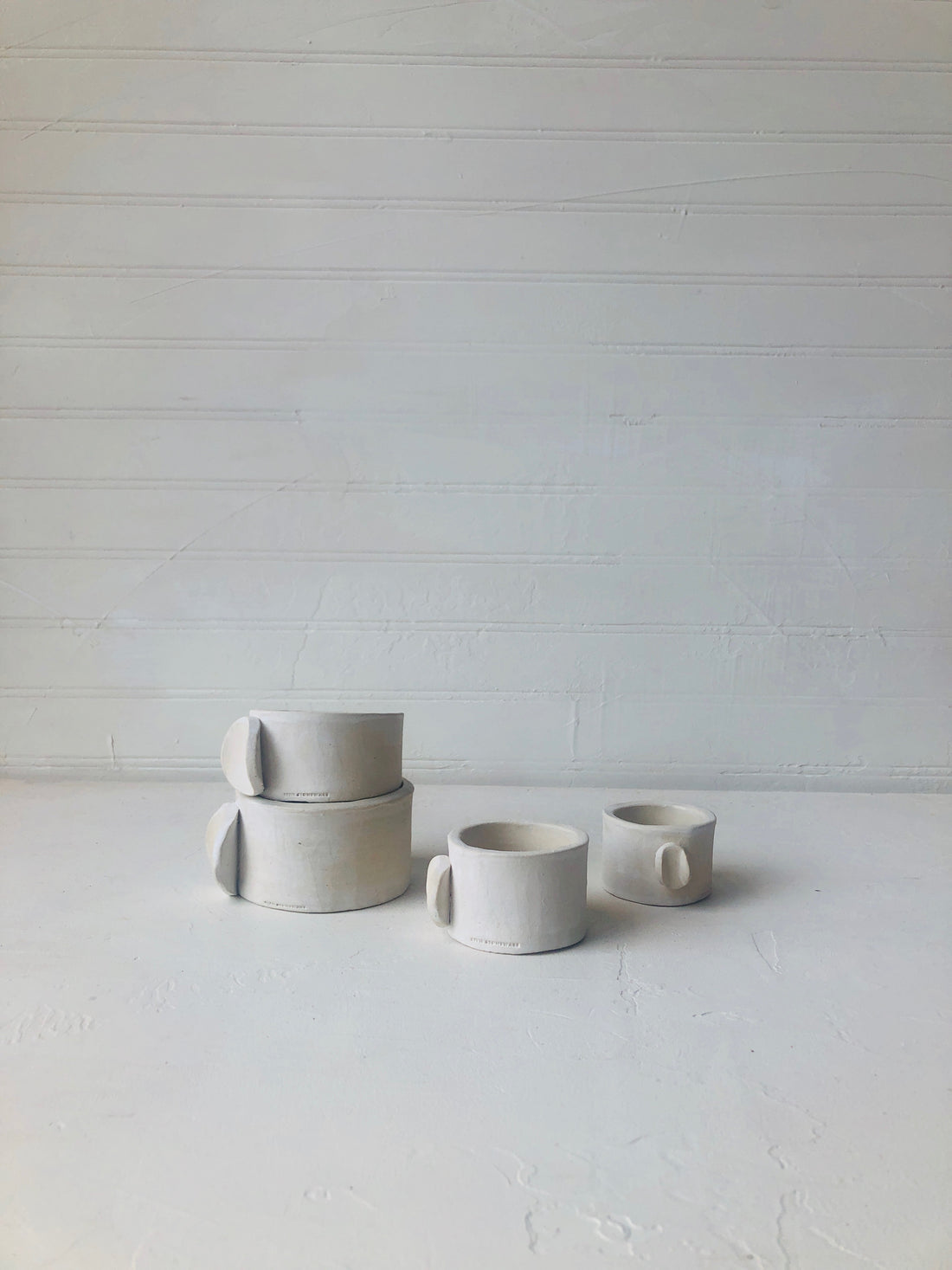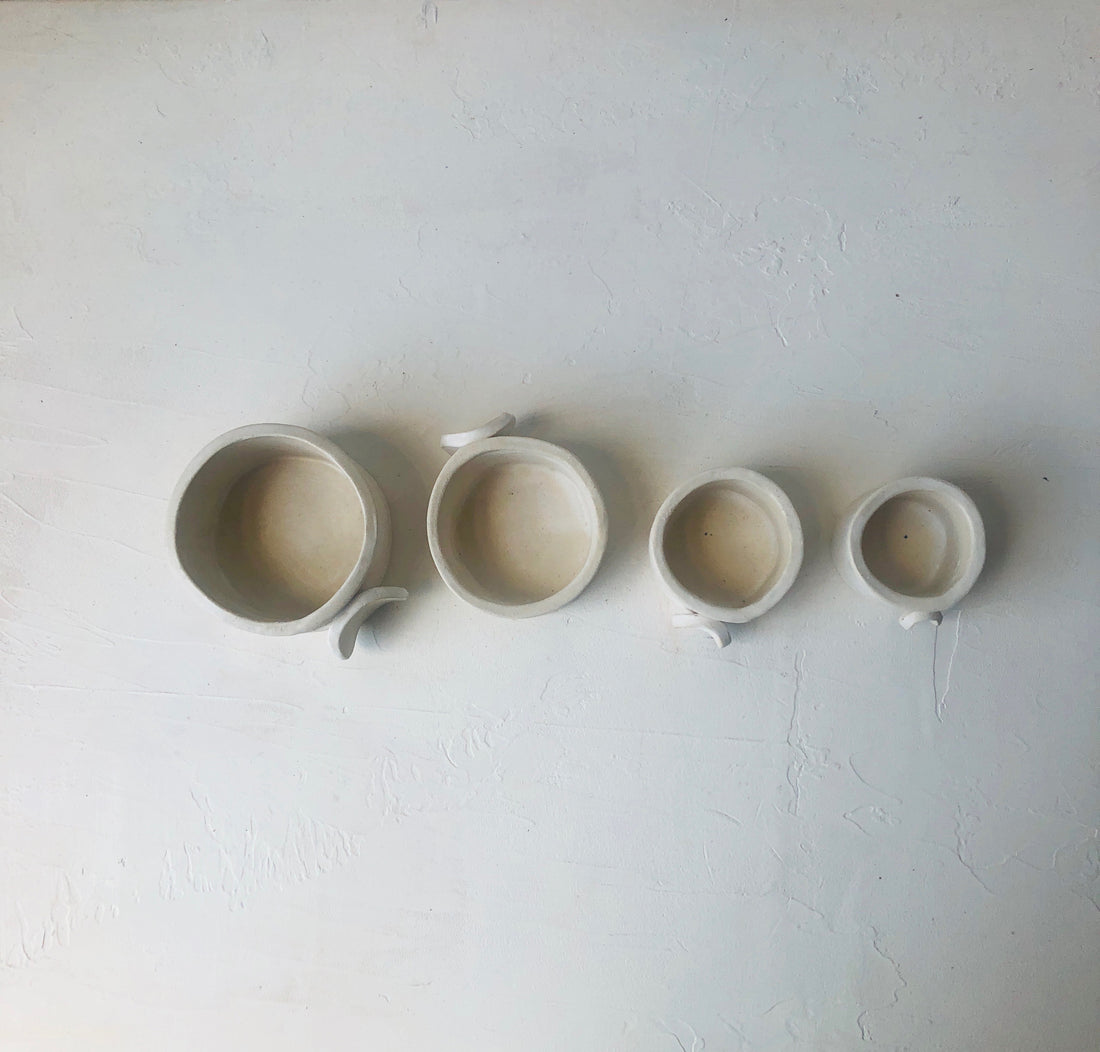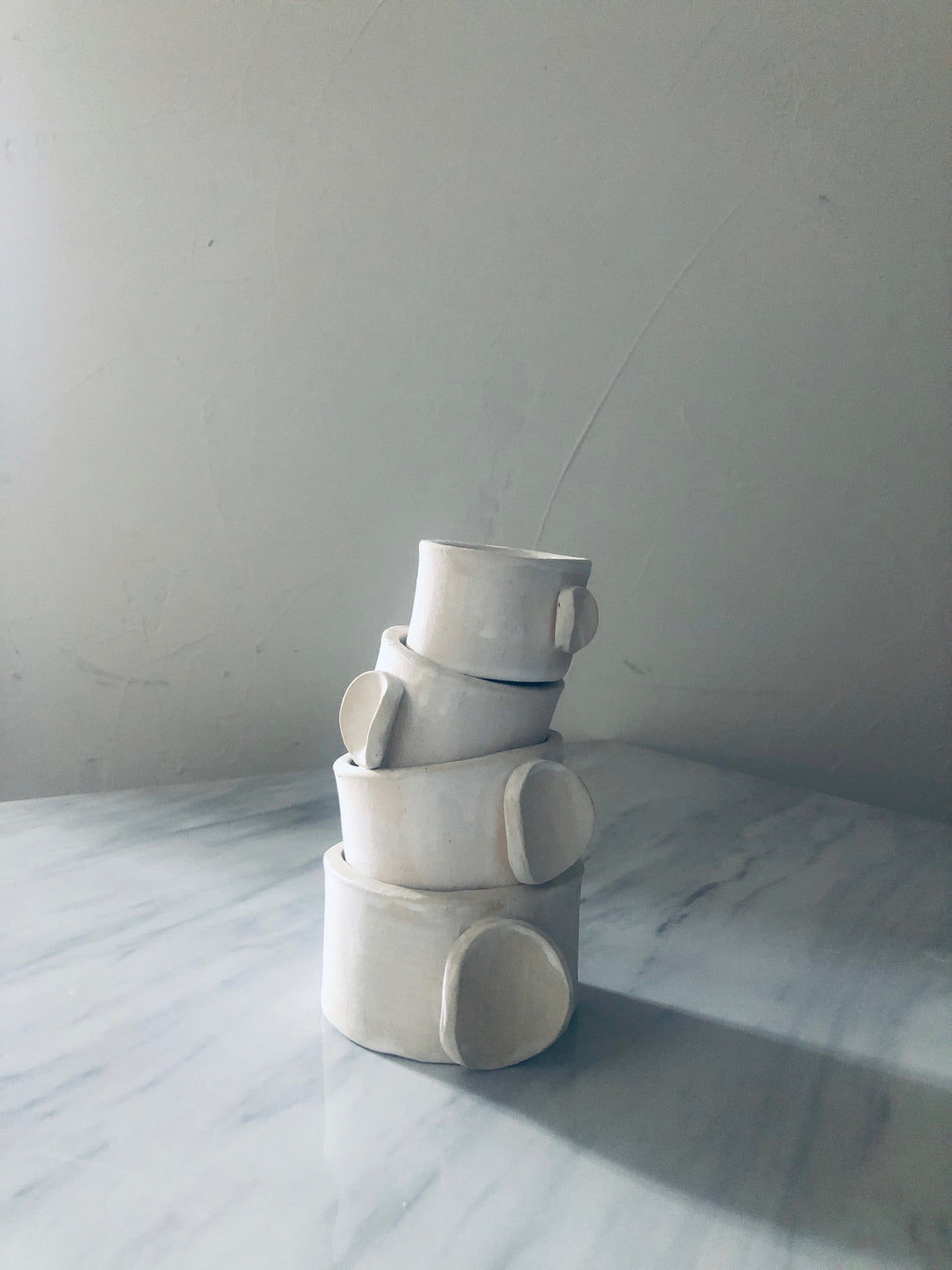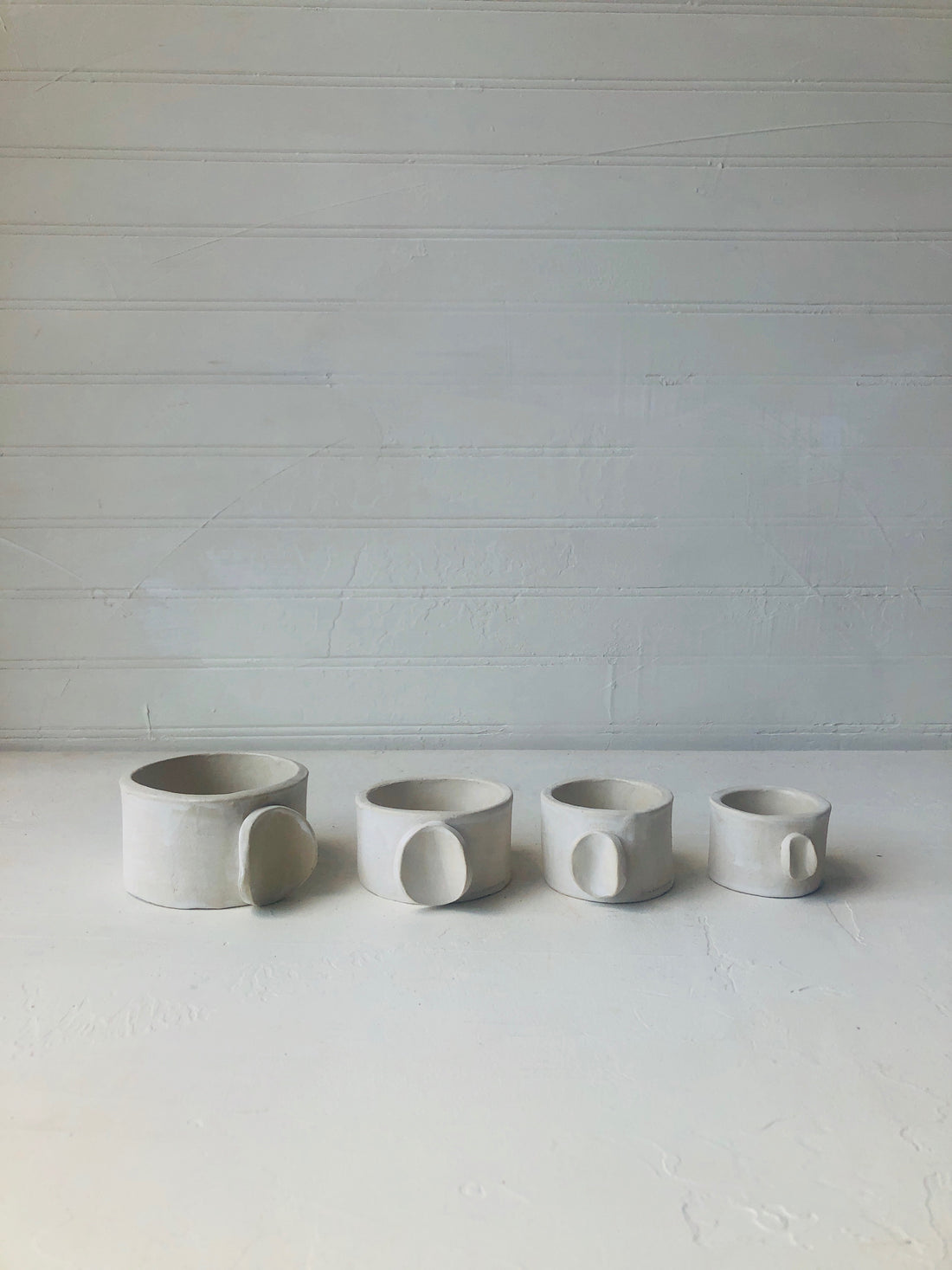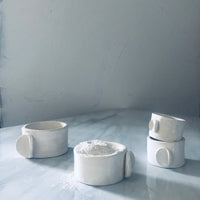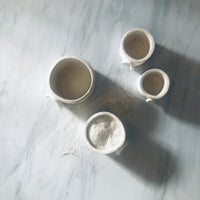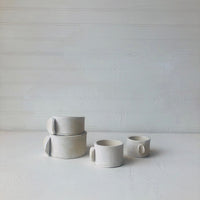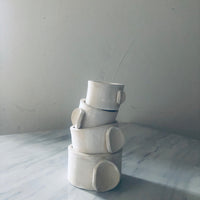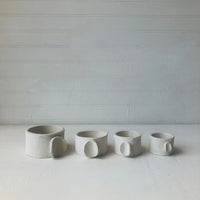 this is our 1 cup, 1/2 cup, 1/3 cup, and 1/4 cup measuring set. making your daily cooking tasks a bit more beautiful, these little guys are lovely just sitting out or can double as little dipping bowls. made by hand for the chef in your house or a great gift idea too.
(this set is made to standard dry measure, but we recommend weighing your goods if you need the most precise measure) 
food safe, dishwasher safe, and microwave friendly
Each piece is food safe + dishwasher safe,
and safe for microwave use (though microwave use will weaken the piece over time).