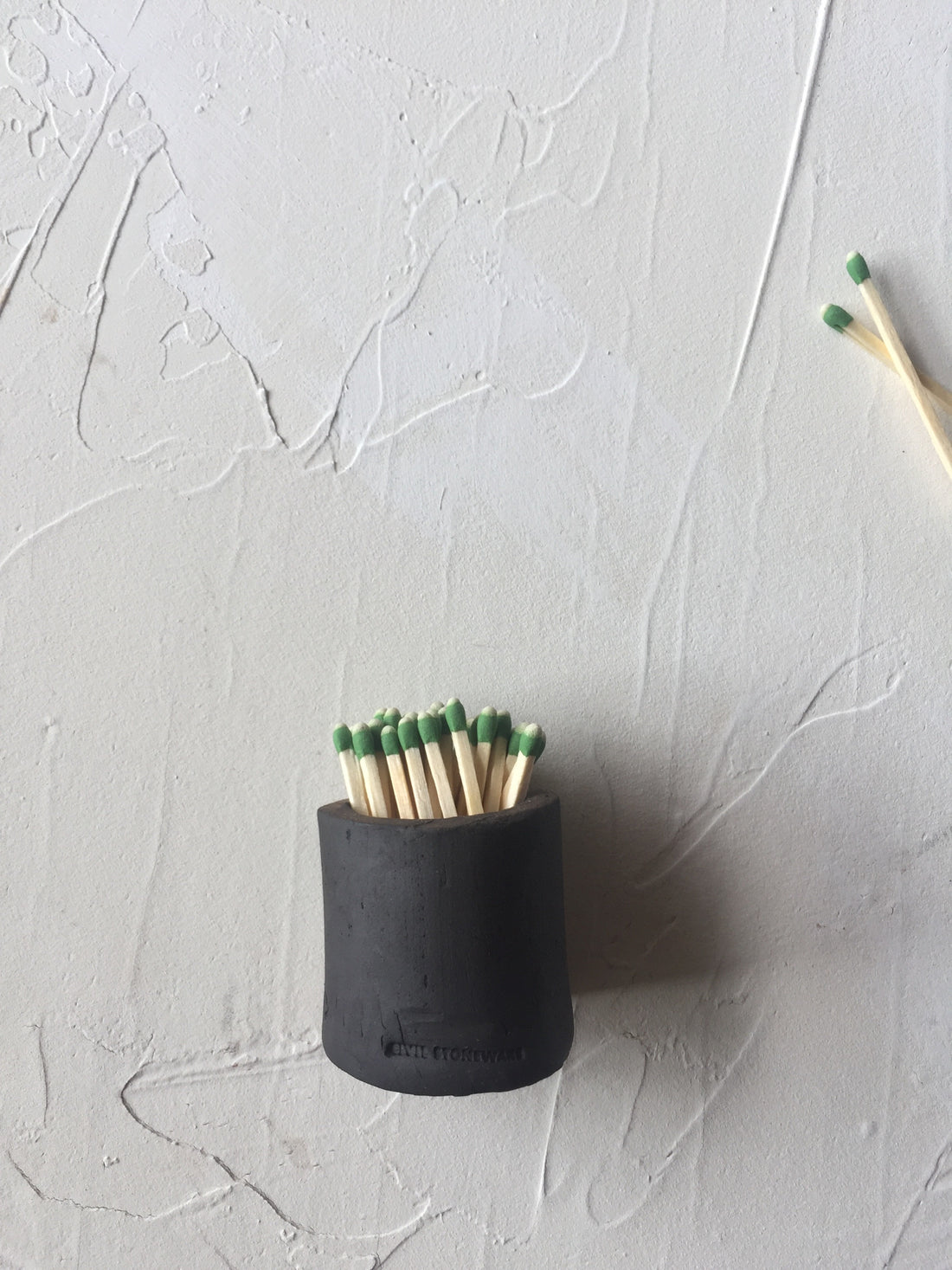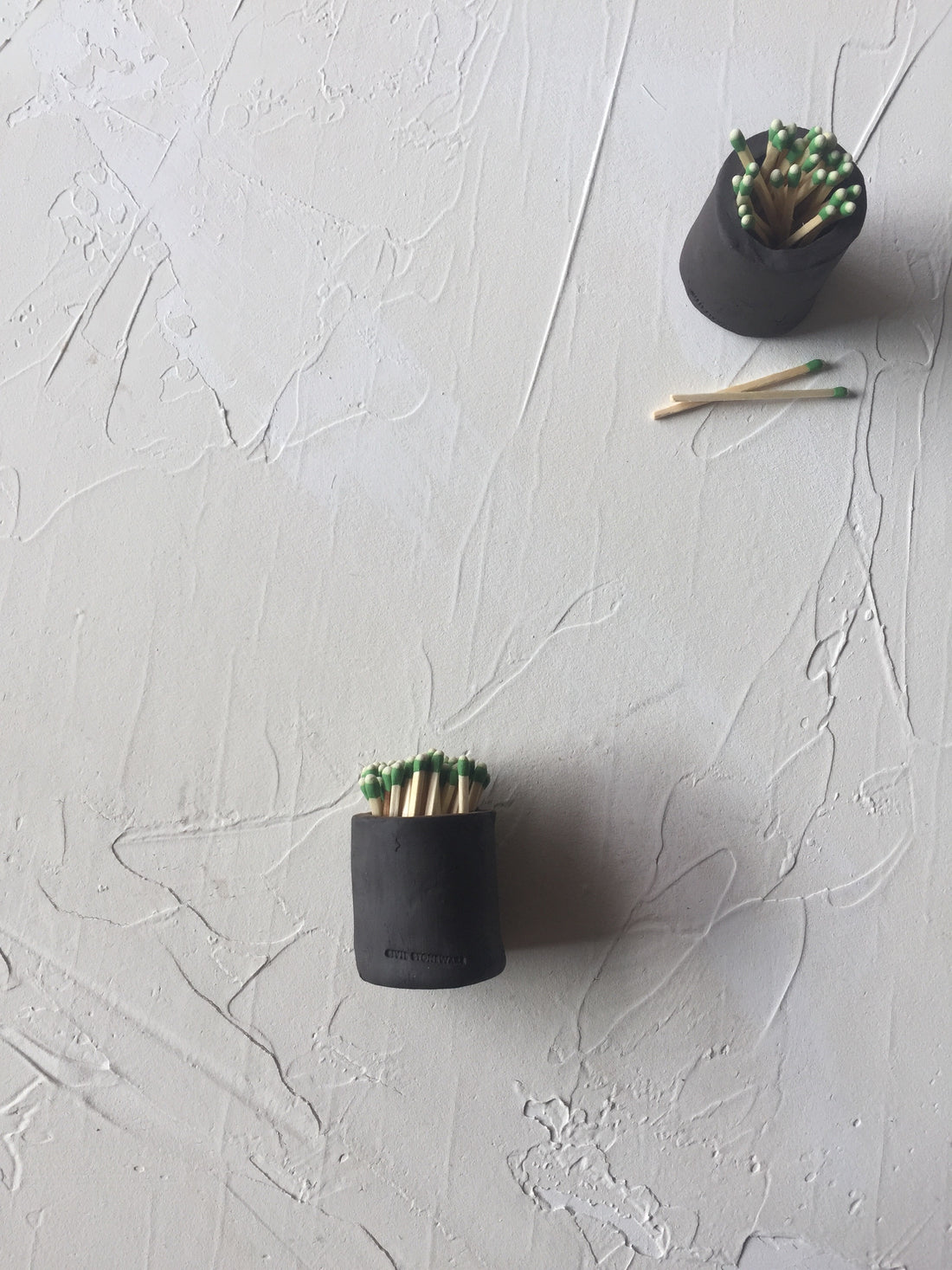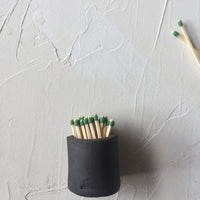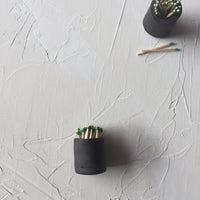 Matches in Striker in Black
these beauties allow you to strike the match on the stoneware itself. you can even repurpose to store toothpicks, party picks, or whatever you wish.
dimensions: 2"d x 2.5"h
(includes an extra box of 32 strike anywhere matches) 
Each piece is food safe + dishwasher safe,
and safe for microwave use (though microwave use will weaken the piece over time).