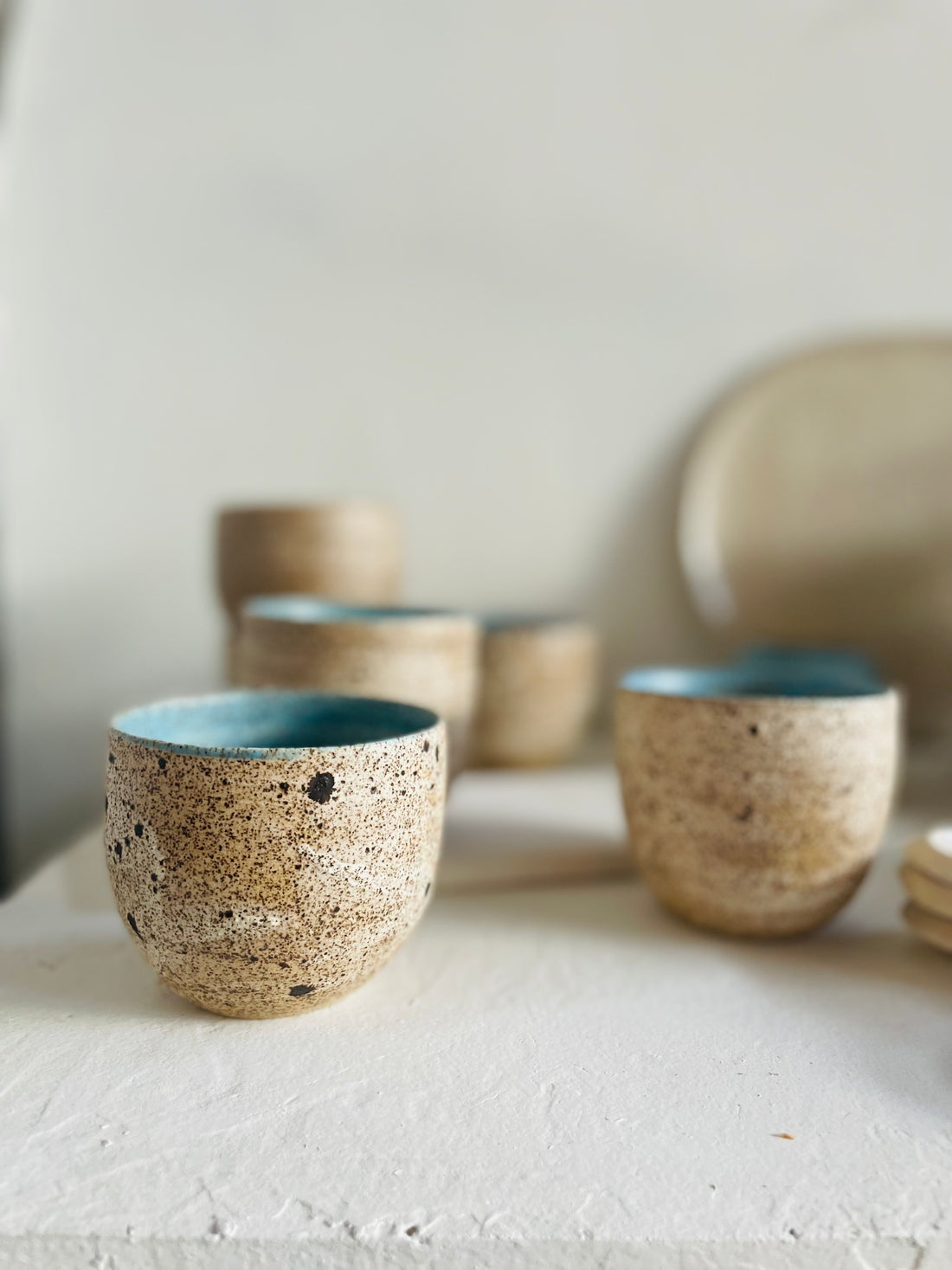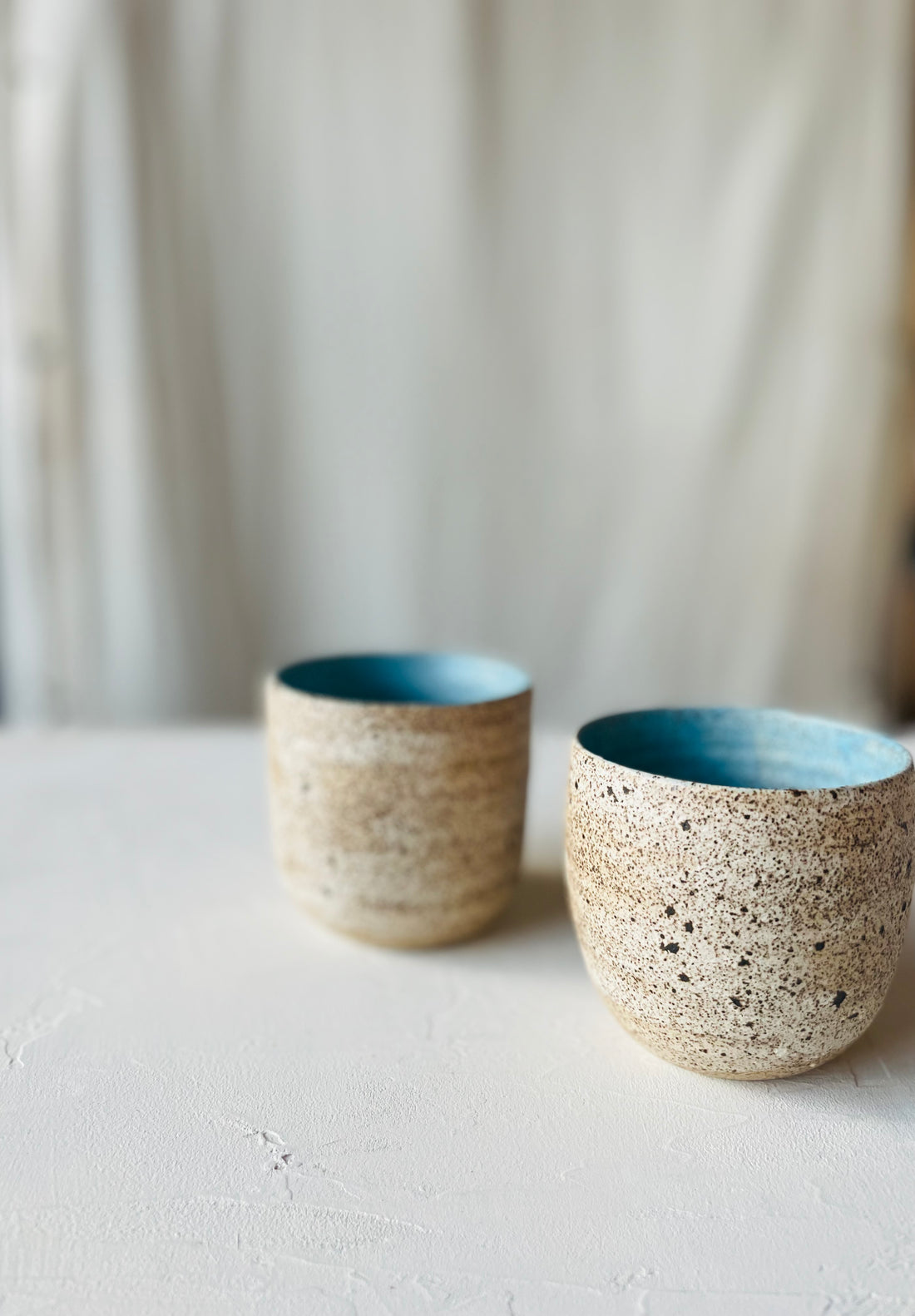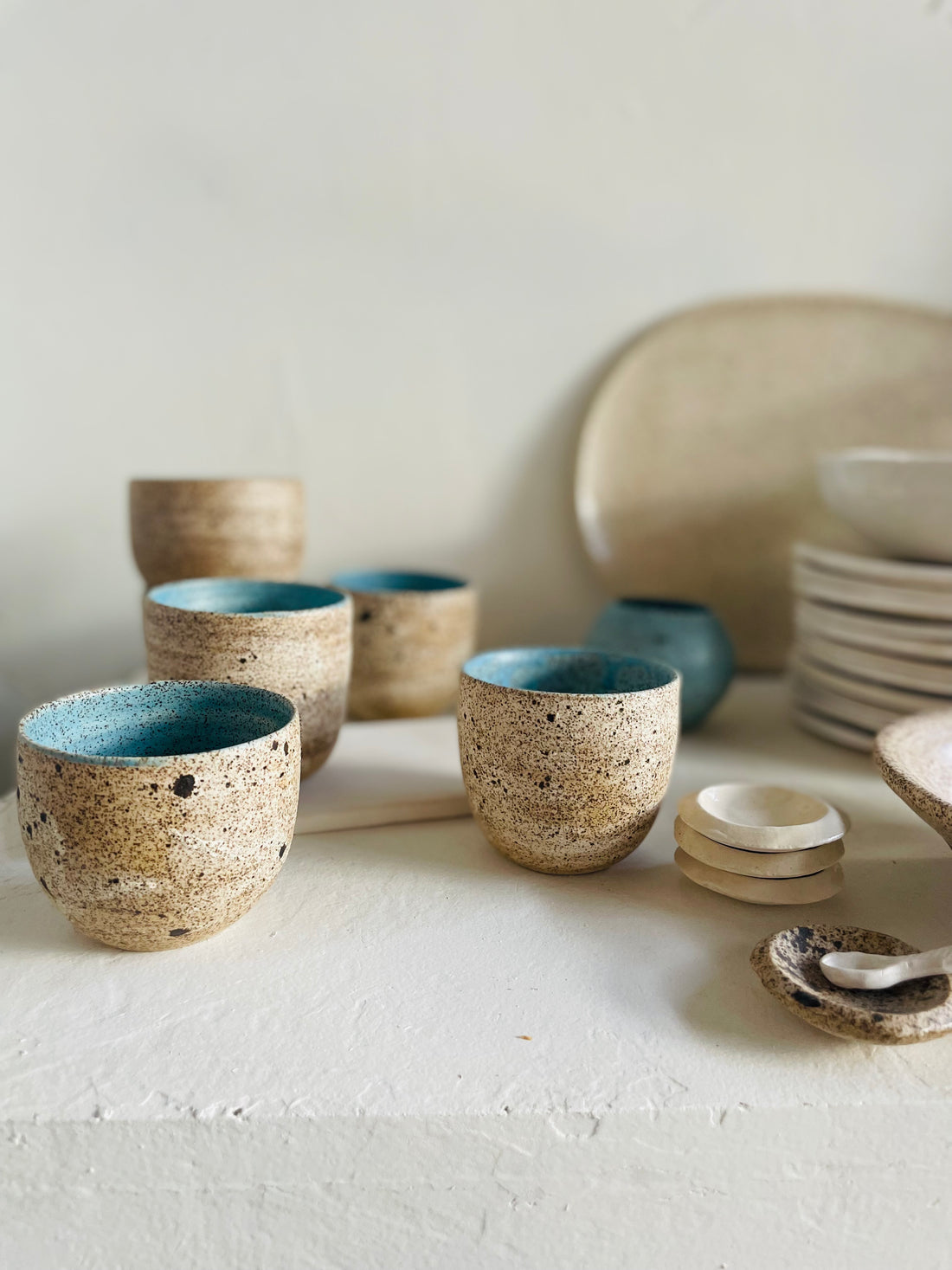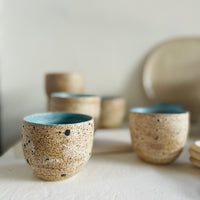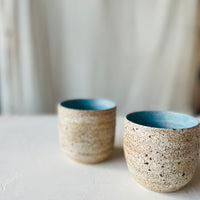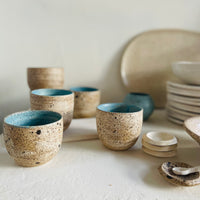 drink cups in quail egg with robin's egg interior
perfect for hot or cold beverages, these clay bodies are wonderful insulators. coffee, tea, wine, mixed drinks... you pick! these little beauties will elevate your drinking experience and quickly become your favorite lil drink cup for whatever your lil heart desires.
food safe, dishwasher safe, & yes, microwave safe... these sturdy little guys are no fuss.
dimensions : approx. 3" x 3" 
(pictured with the other pieces : each sold separately) 
Each piece is food safe + dishwasher safe,
and safe for microwave use (though microwave use will weaken the piece over time).