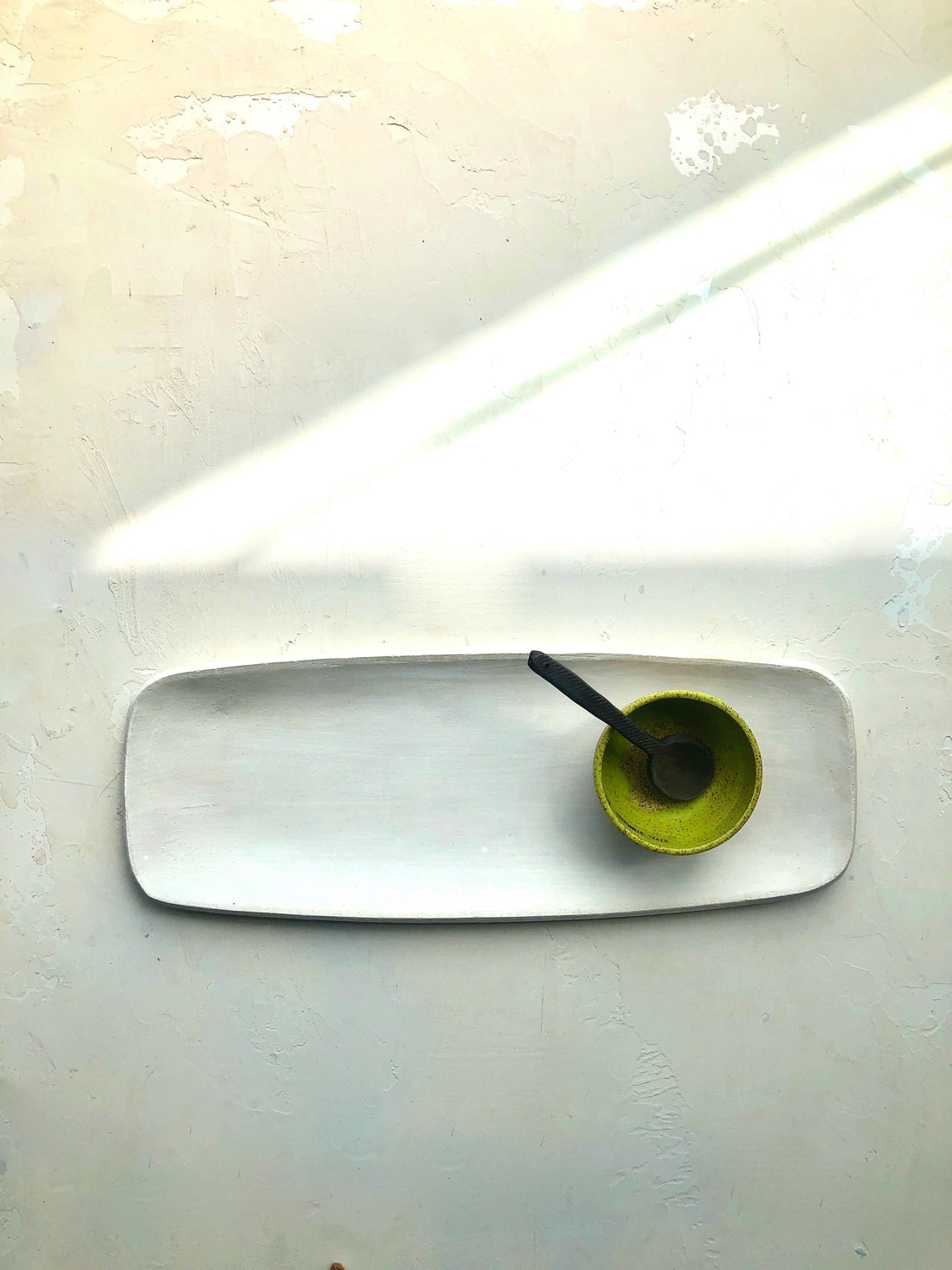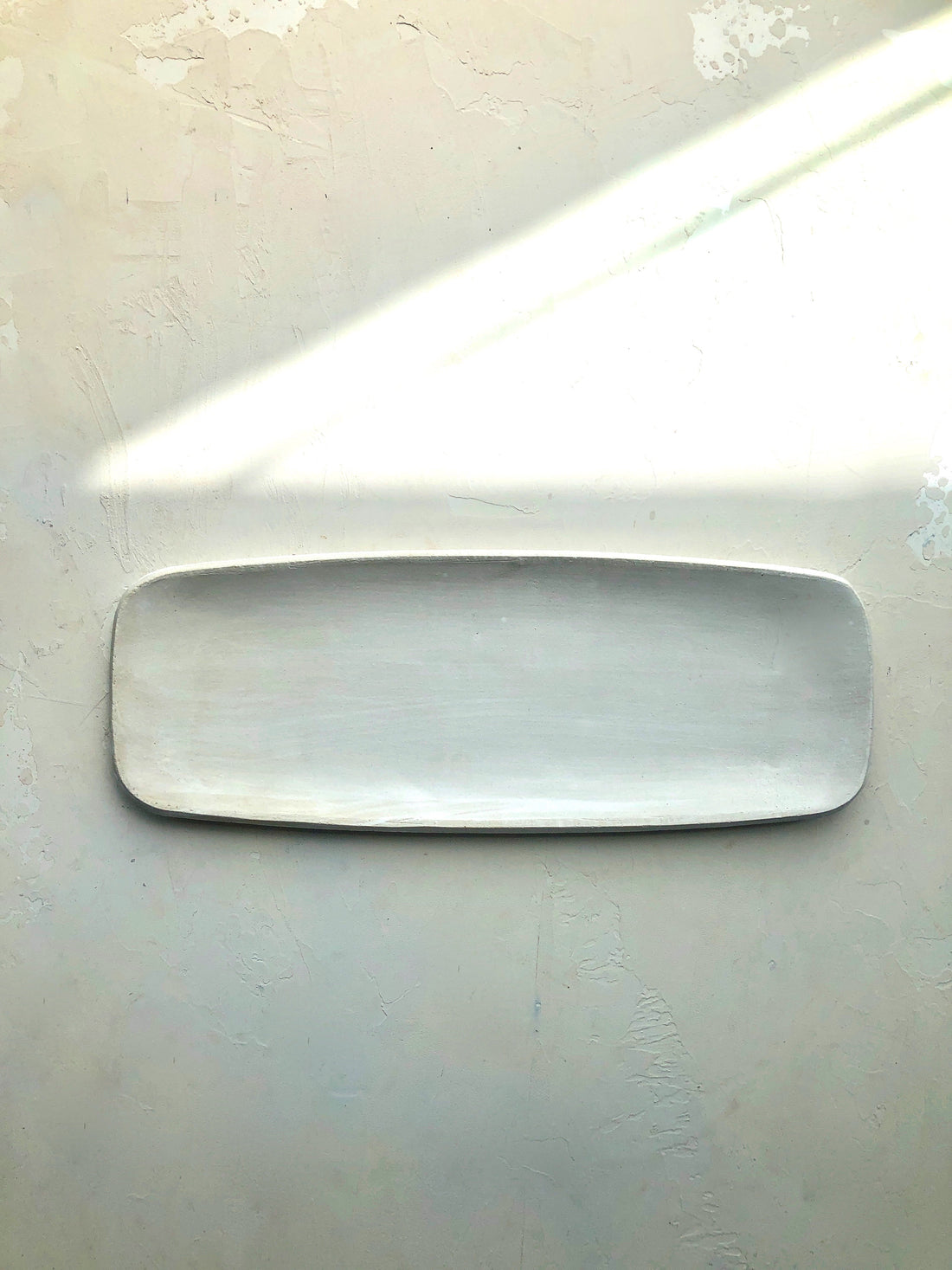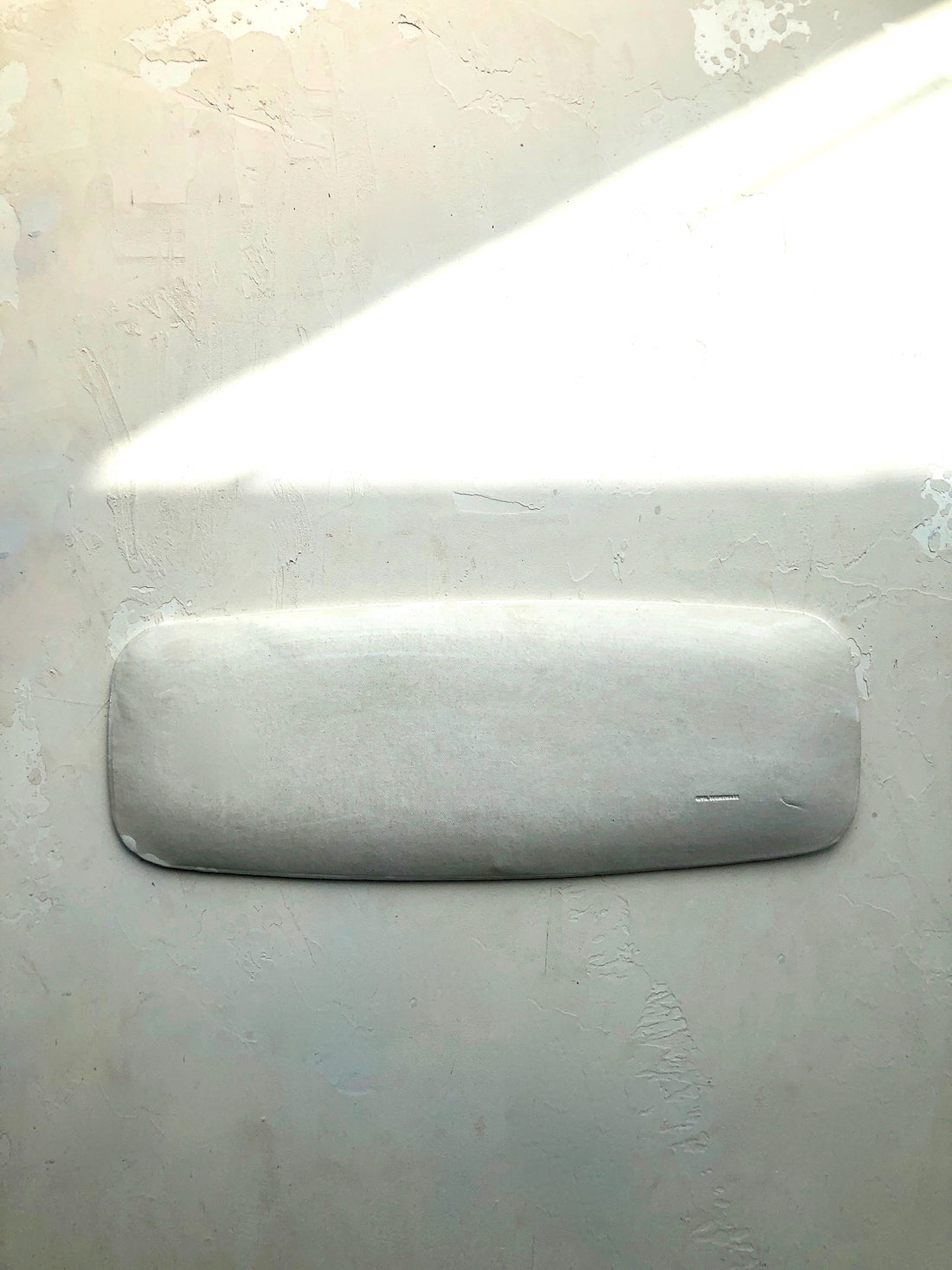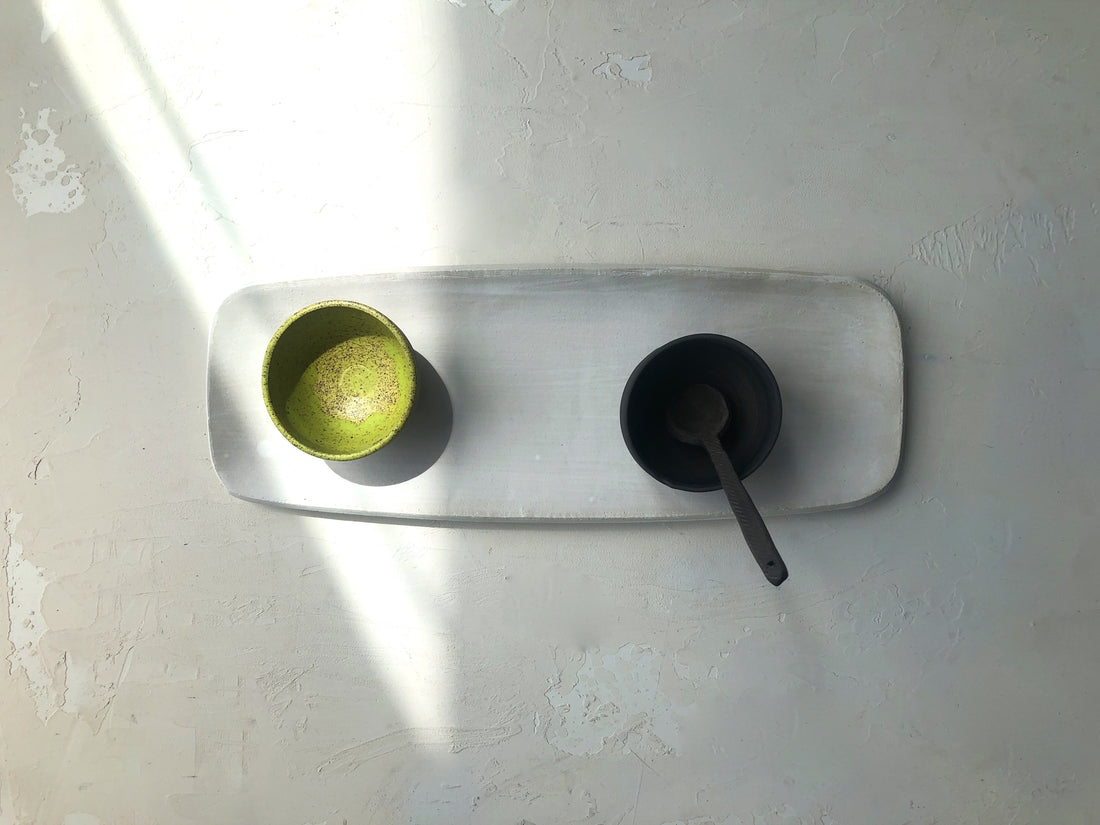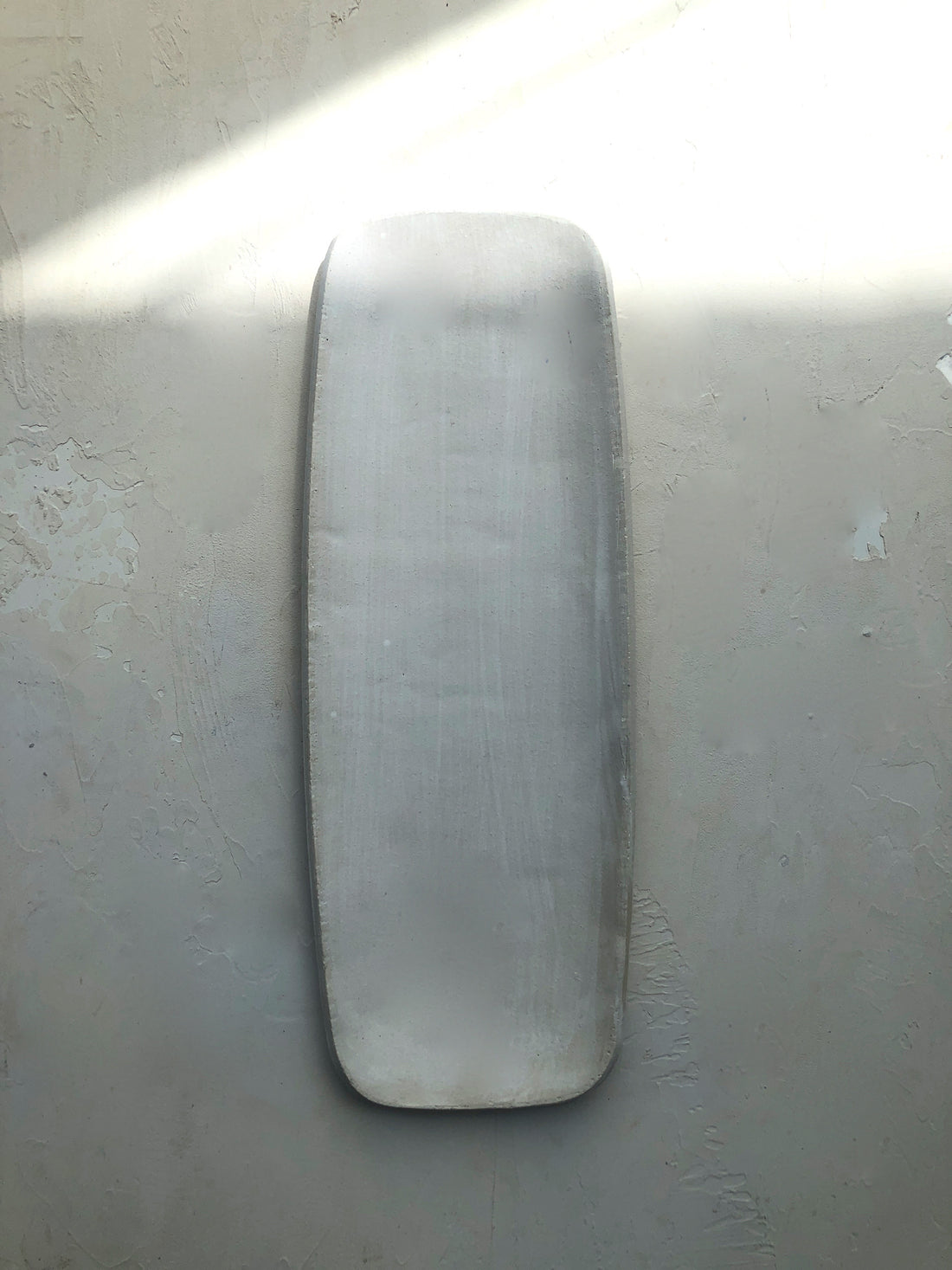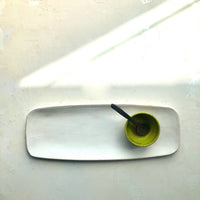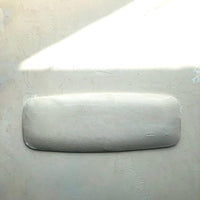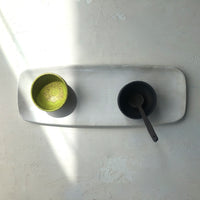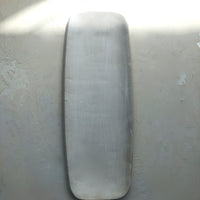 Elongated Serving Platter in Blanc
this is our rectangular serving platter, perfect for large parties where counter space is limited. this lil guy will slip into any full counter top like a champ.
dimensions: 15.25 inches x 5.5 inches x .75inches 
(pictured with a few small bowls. each platter sold separately ) 
Each piece is food safe + dishwasher safe,
and safe for microwave use (though microwave use will weaken the piece over time).