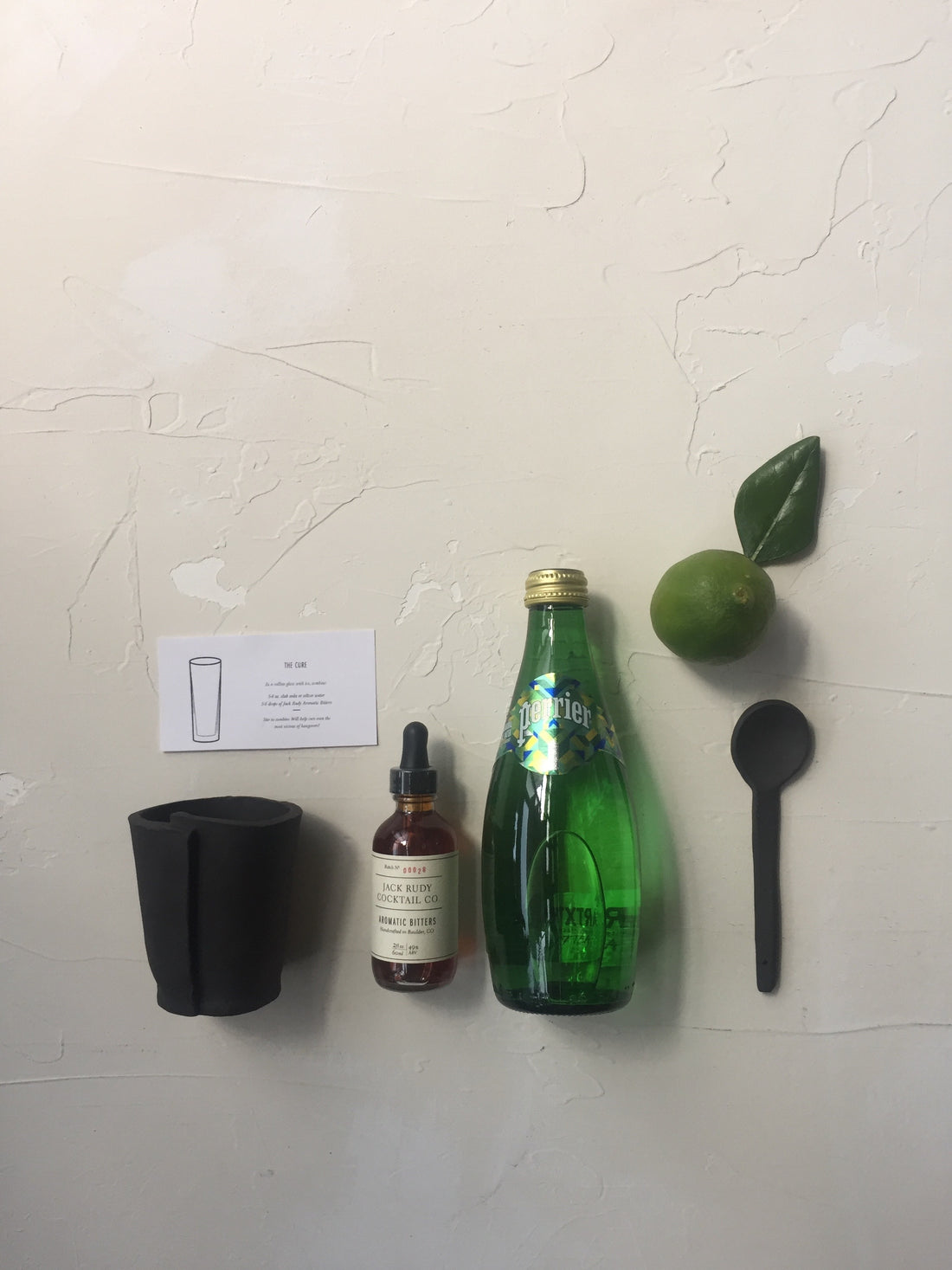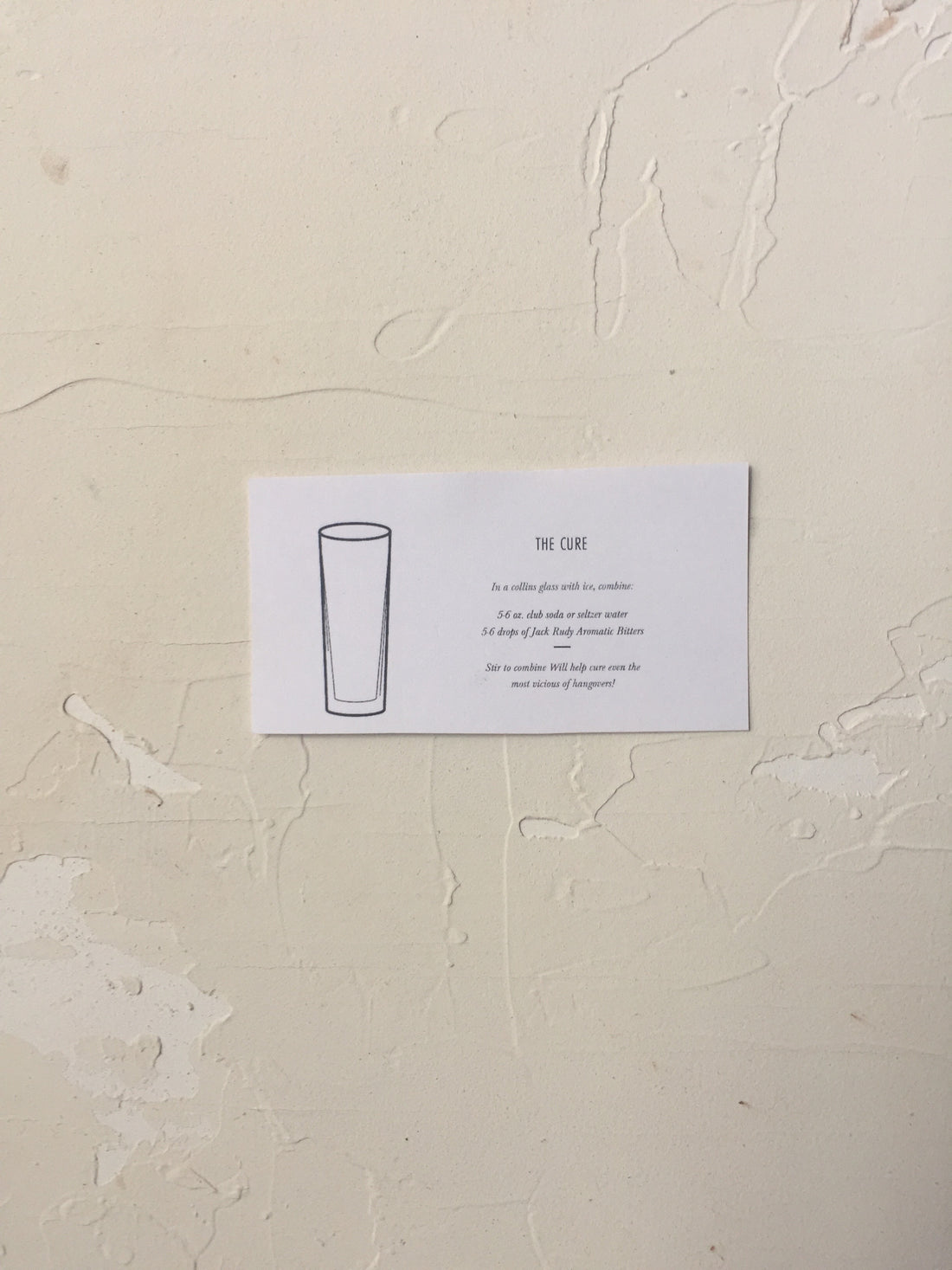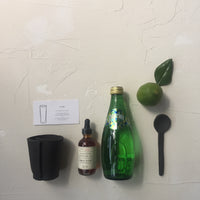 The Cure (hangover relief) gift pack
this is our little refresher gift pack... perfect for when you need that little boost after a night of just a little too much fun. it includes recipe card,  jack rudy aromatic bitters, pierrier, a medium spoon, a loving cup, a lime and a lot of love.
who wouldn't love this... it's "the (( perfect )) cure".
Each piece is food safe + dishwasher safe,
and safe for microwave use (though microwave use will weaken the piece over time).