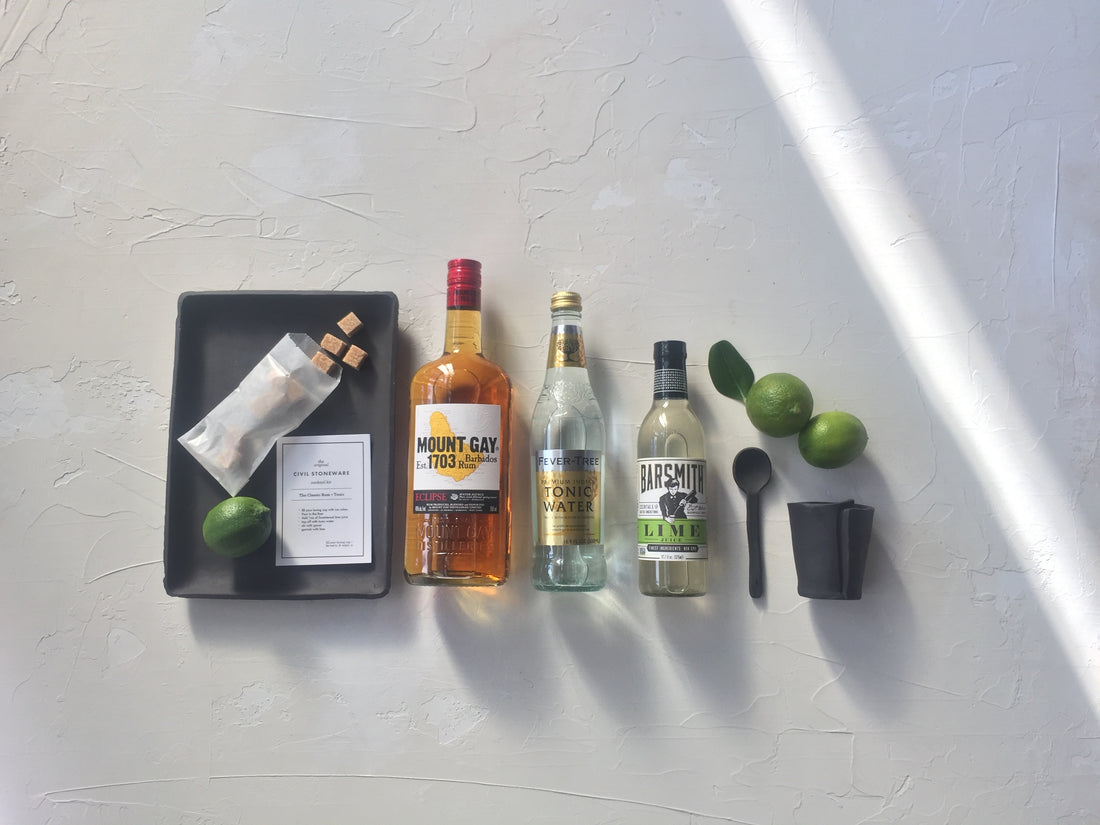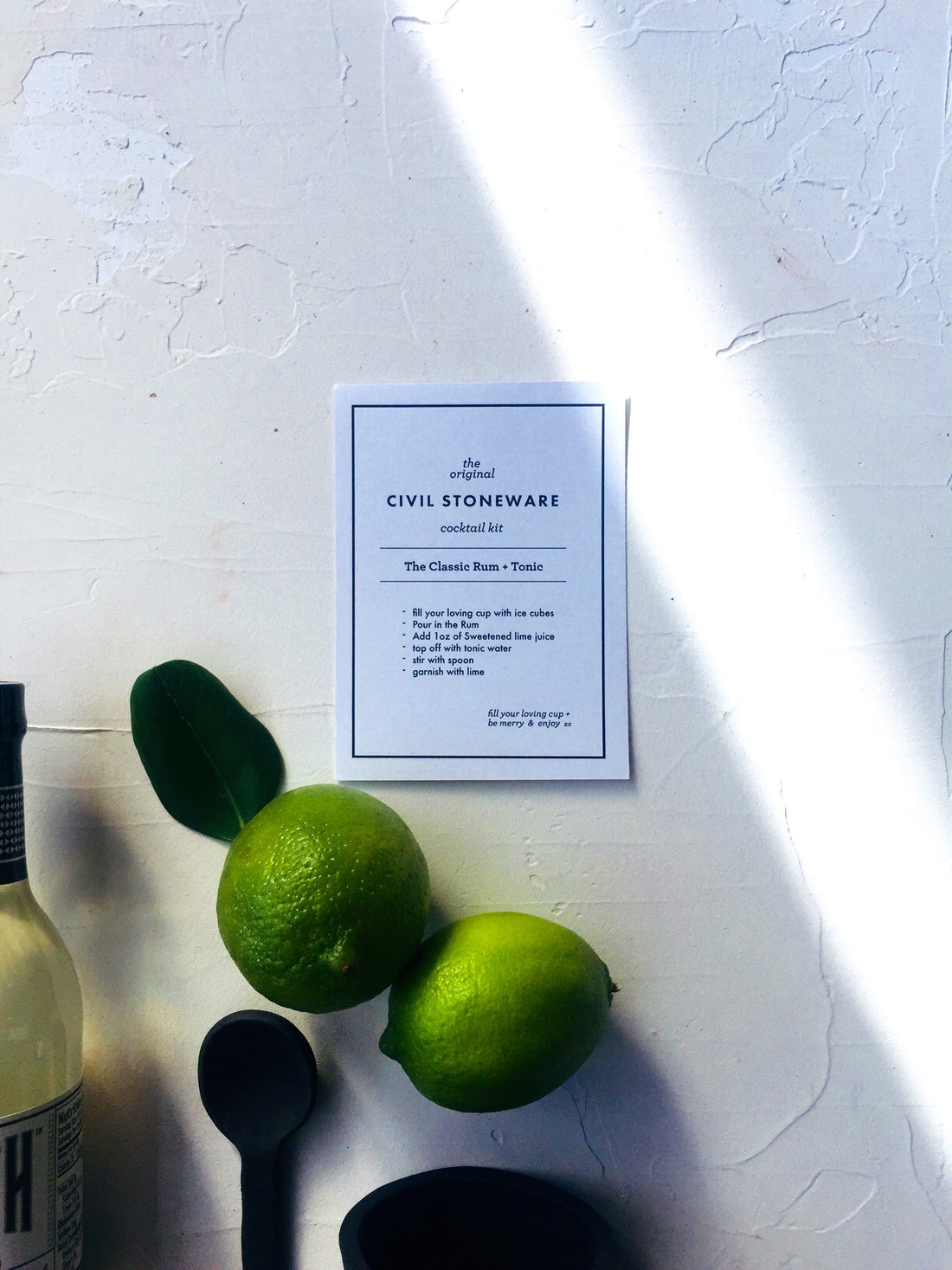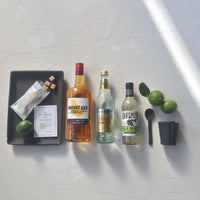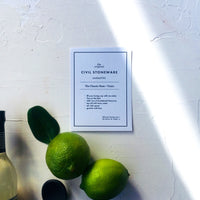 The Classic Rum + Tonic Gift Pack
this is our Rum and Tonic Gift pack. it includes a recipe card, fever tree tonic, barsmith lime juice, 1 loving cup, 1 medium spoon, 1 mini cafe serving tray, some sugar cubes, a few limes, & 750ml of Mount Gay Rum.
Great gift for the Rum lovers in your life.
Each piece is food safe + dishwasher safe,
and safe for microwave use (though microwave use will weaken the piece over time).