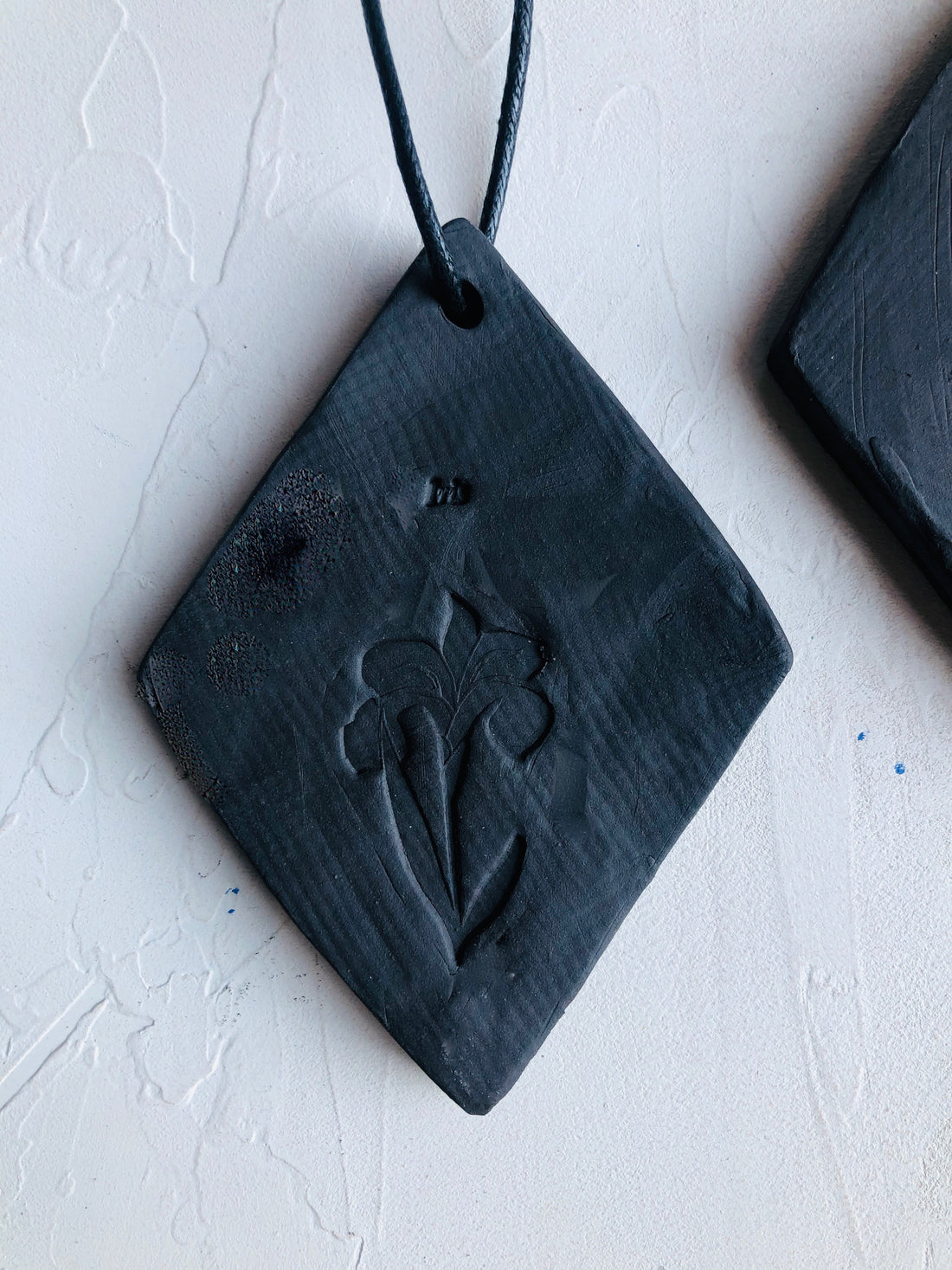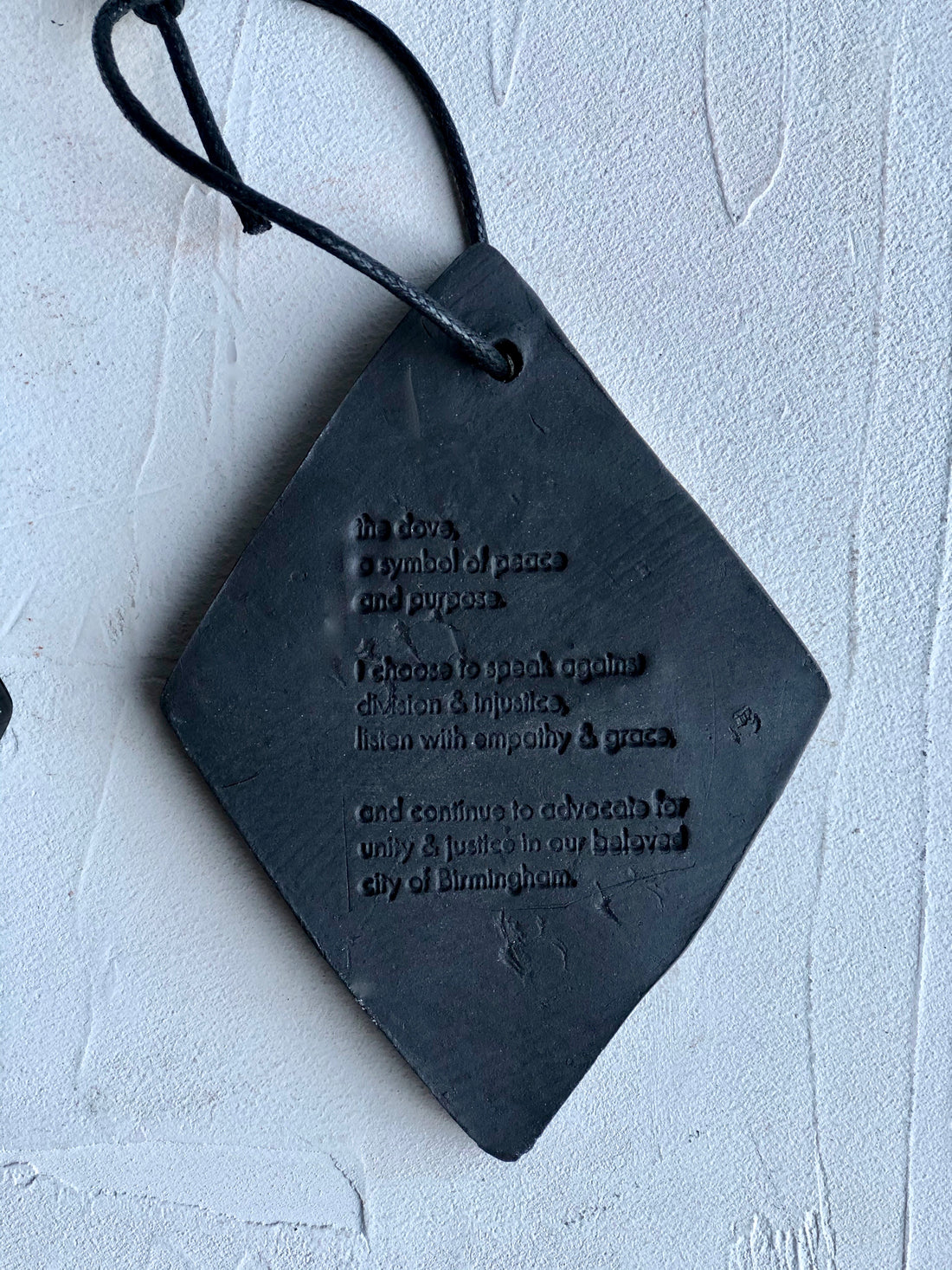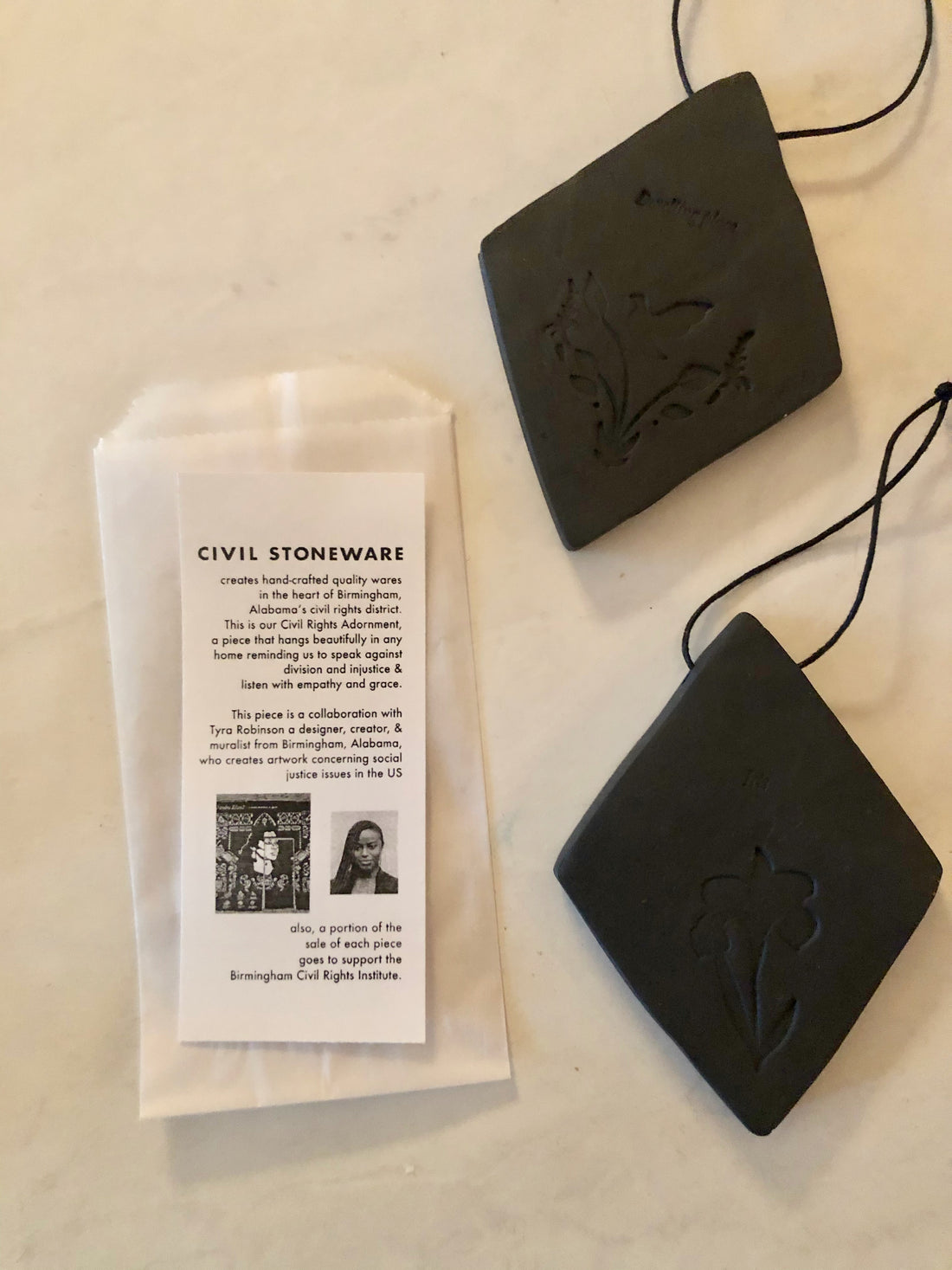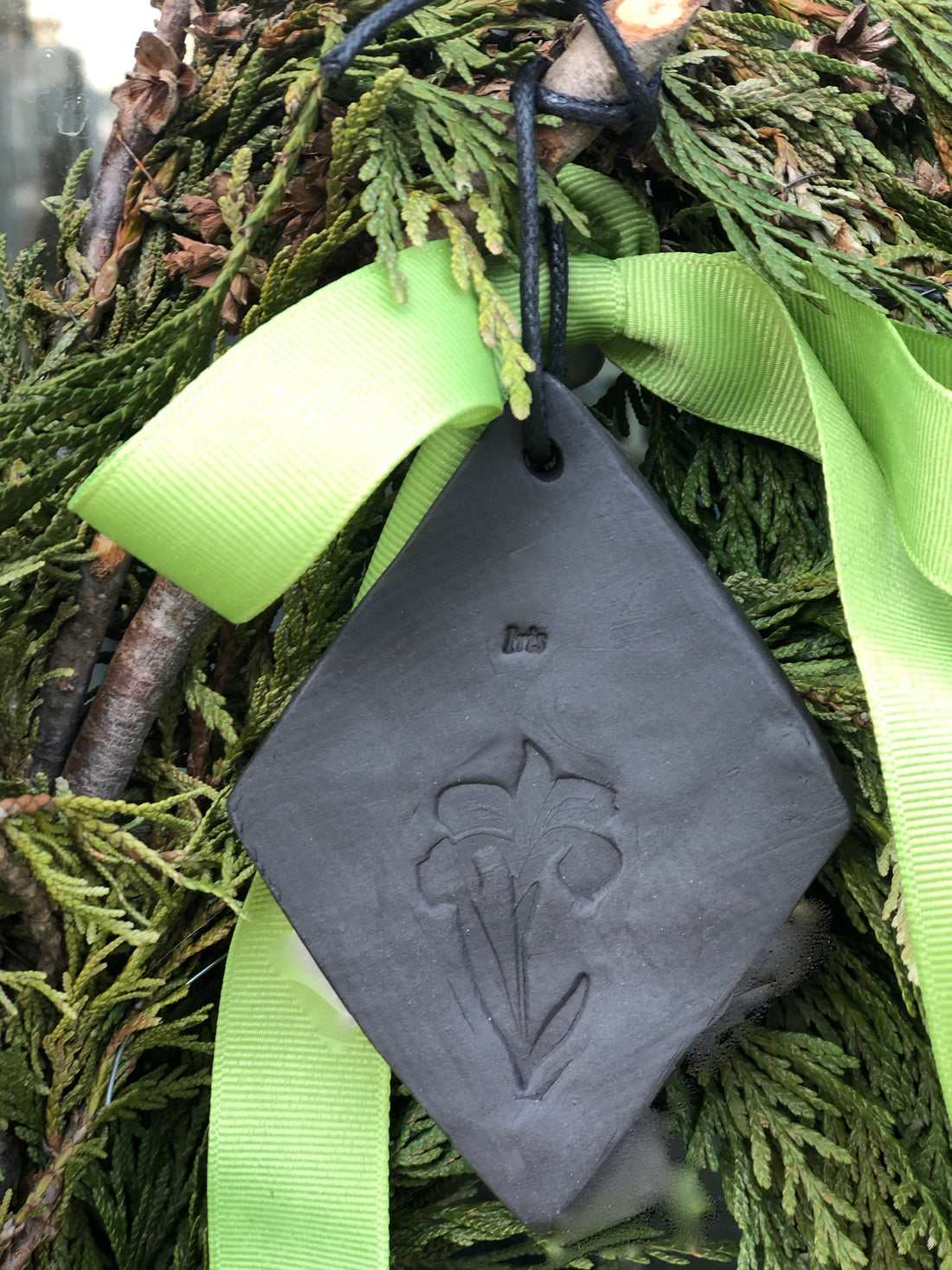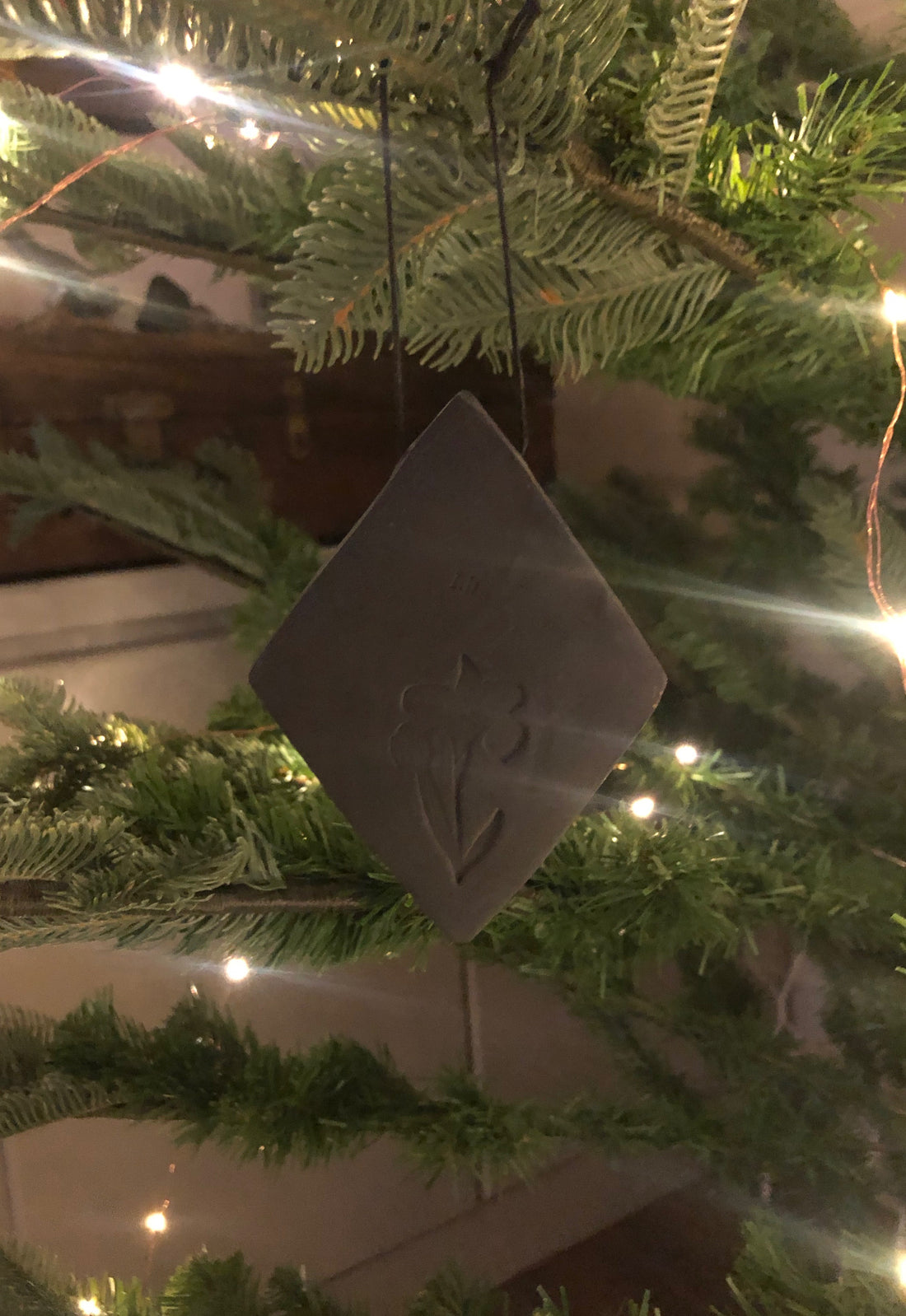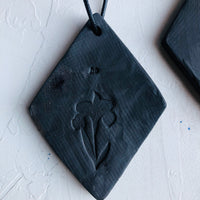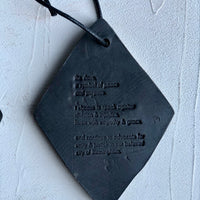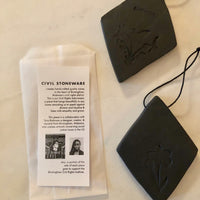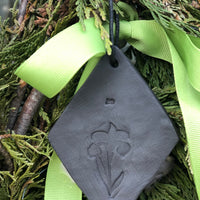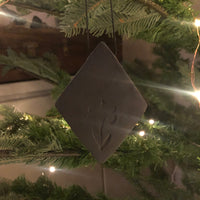 Civil Rights Adornment " Iris "
This adornment is a piece that hangs beautifully in any home year round, reminding us to speak against injustice and listen with empathy and grace. 
A collaboration with Tyra Robinson, a Birmingham based designer, creator and muralist, who creates artwork concerning social justice issues. We admire her murals on 3rd Avenue North (just around the corner from the studio) that she painted earlier this year. 
This one is entitled The Iris. A the symbol of strength and beauty and in the shape of a diamond reminding us that remarkably beautiful things can come of intense pressure. On the back side of the ornament reads " the iris a symbol of wisdom, valor, trust, and hope. I choose to speak against division and injustice, listen with empathy & grace, and continue to advocate for unity and justice in our beloved City of Birmingham."
A portion of the sale of each piece goes to support the Civil Rights Institute in Birmingham, AL.
Each piece is food safe + dishwasher safe,
and safe for microwave use (though microwave use will weaken the piece over time).