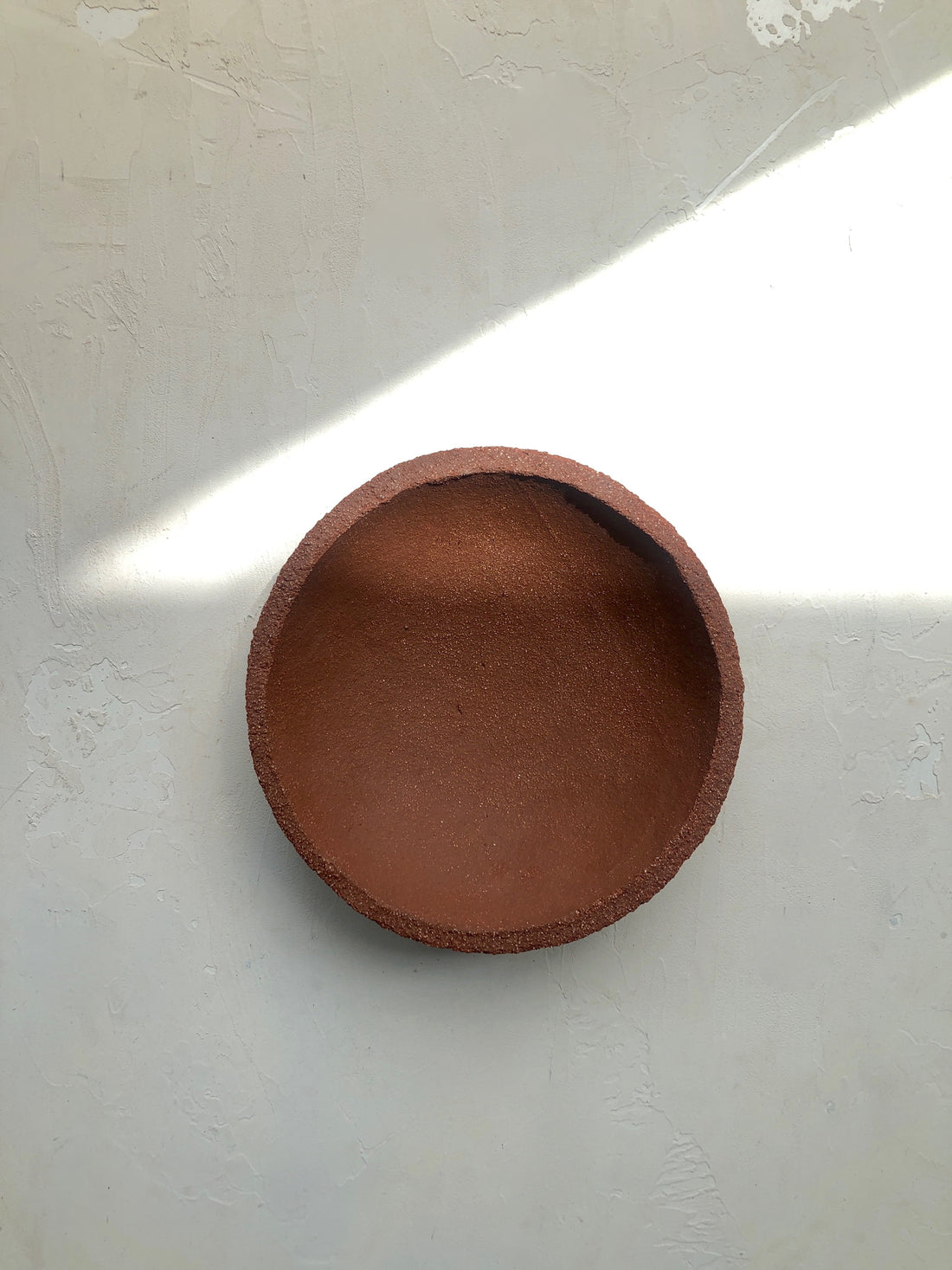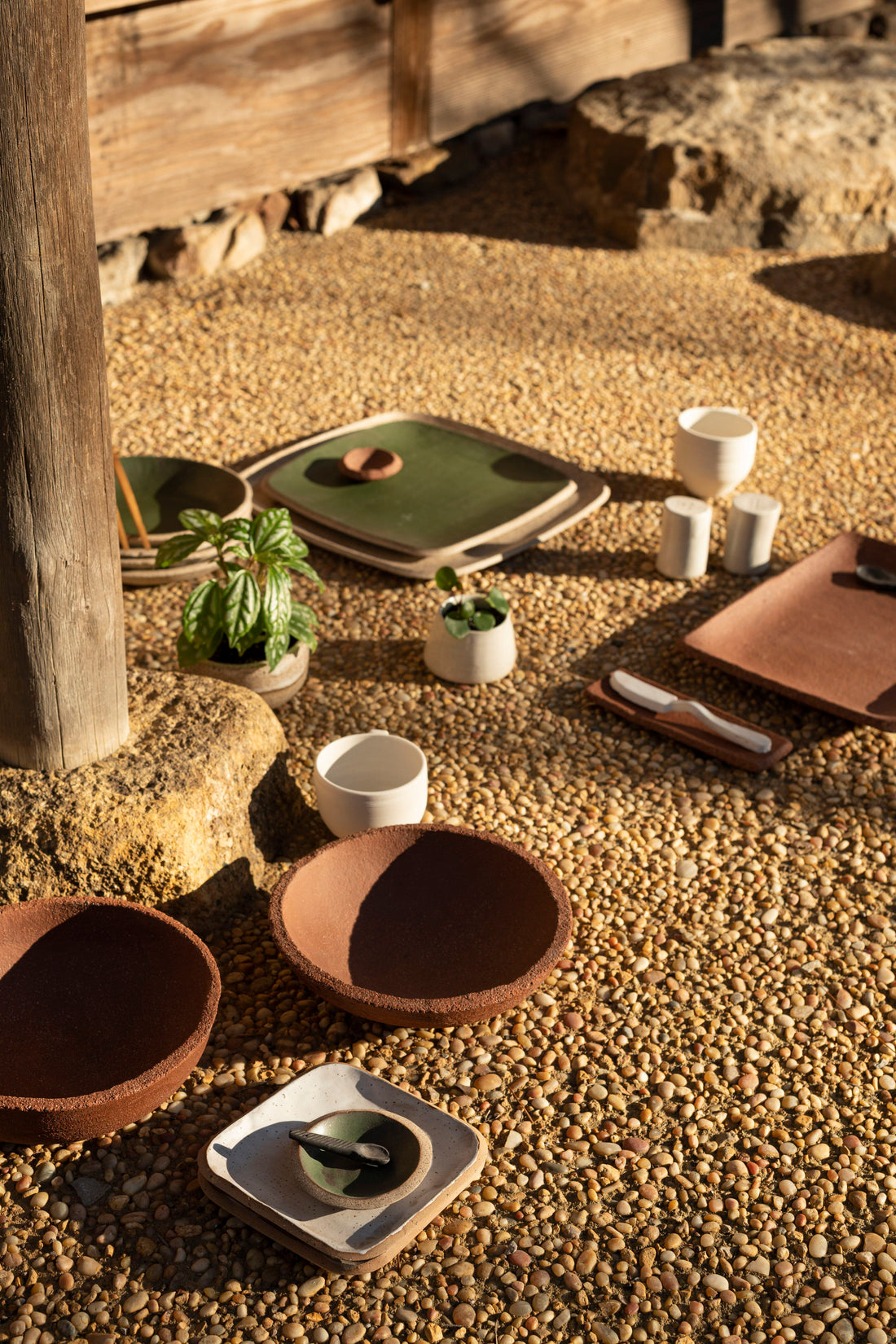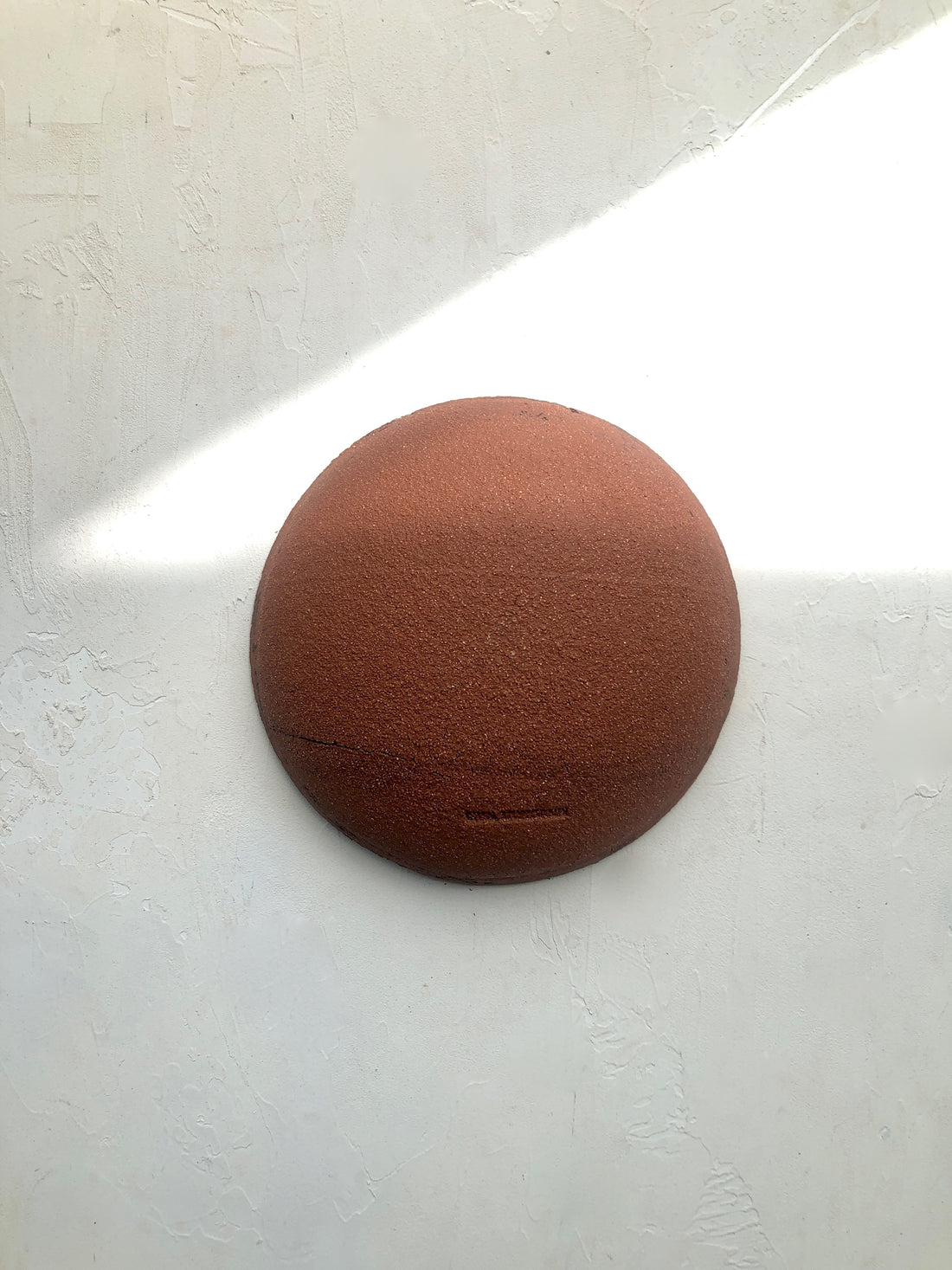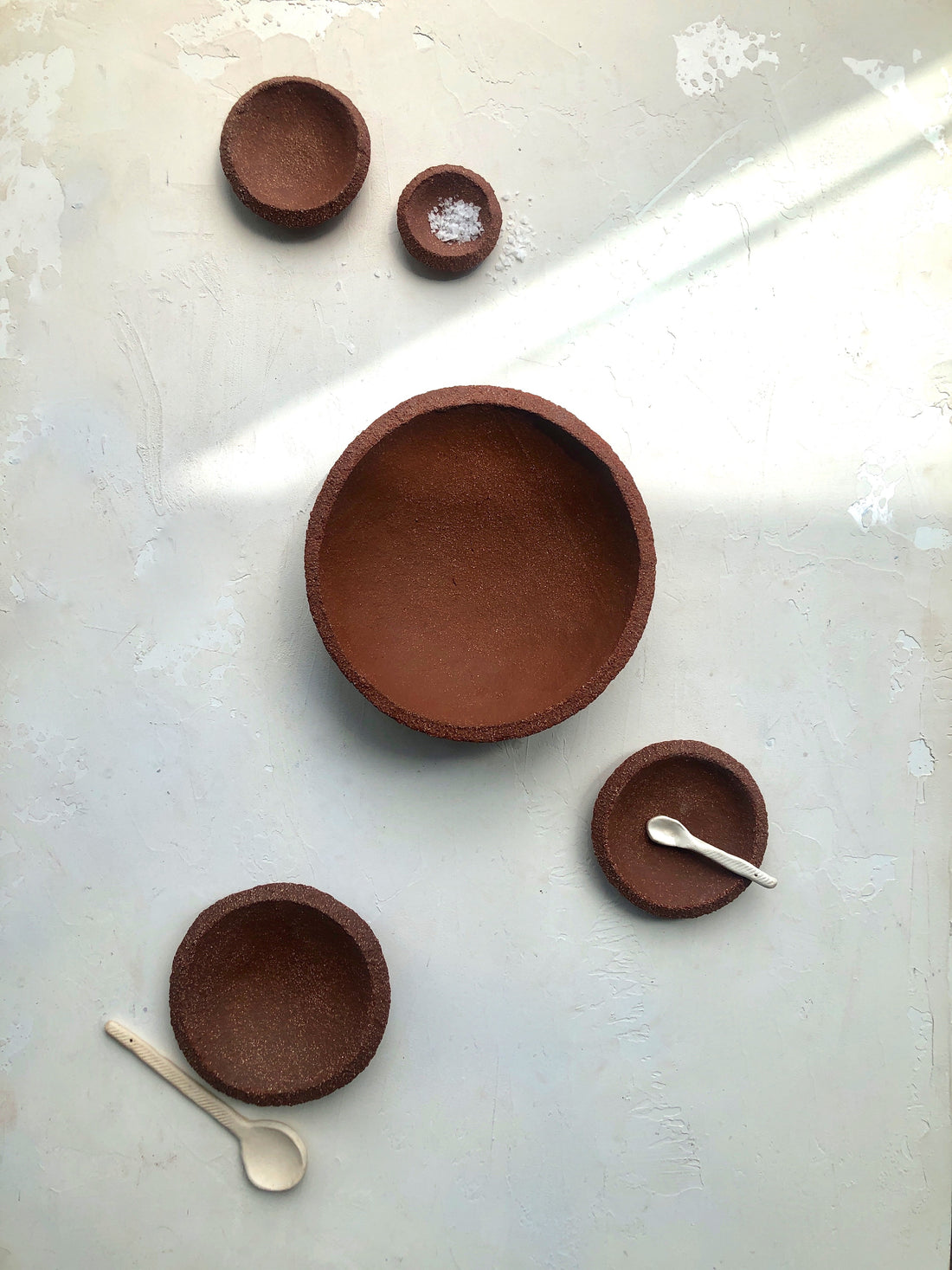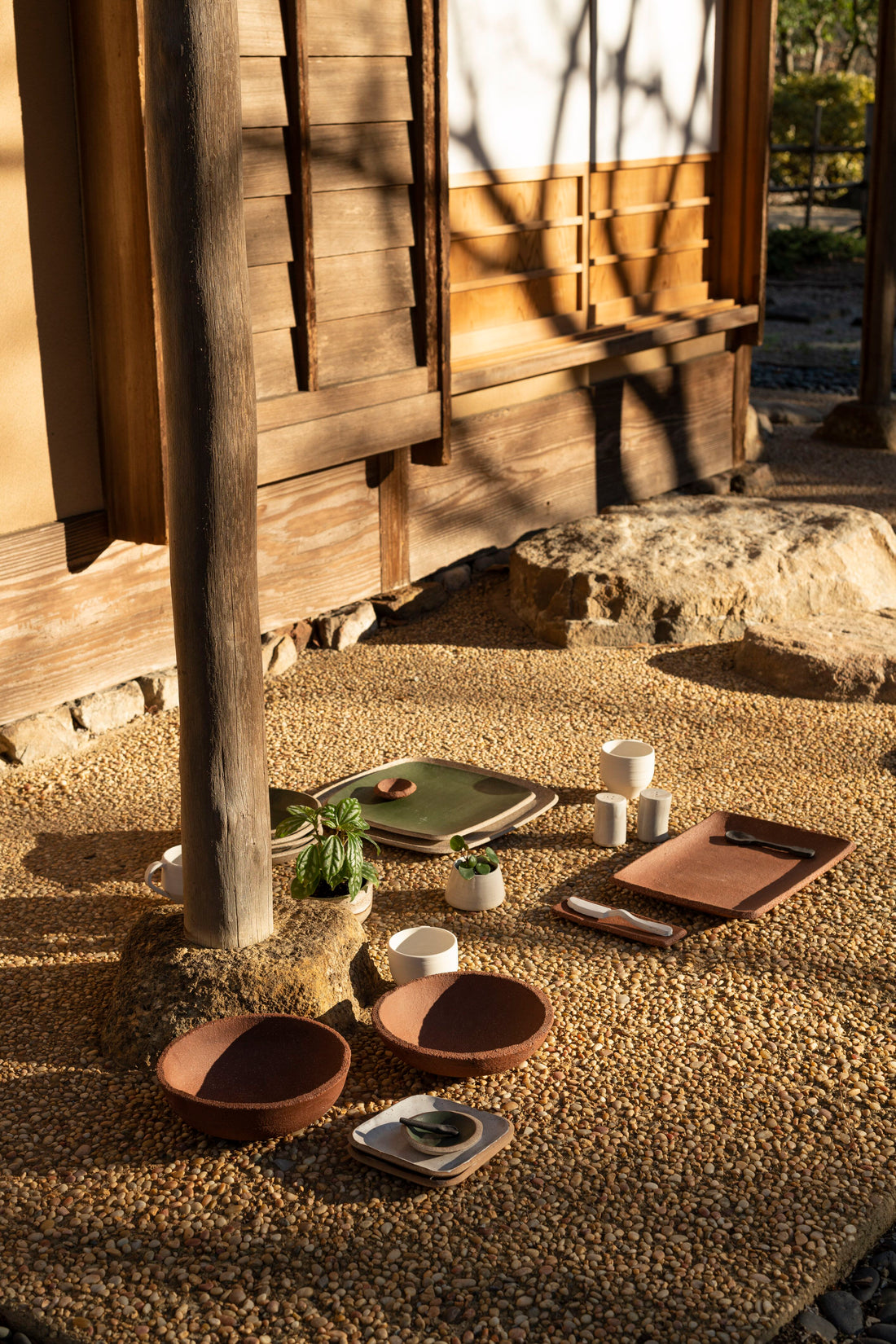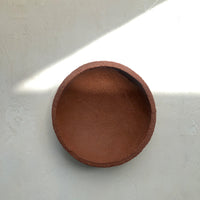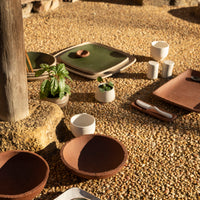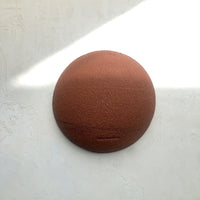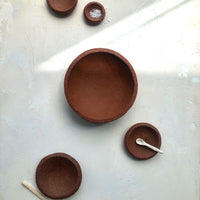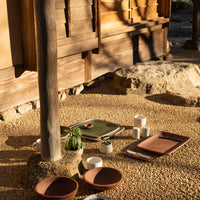 this is our newest soup bowl.. in one of our new claybodies, Rojo. it's beautifully colored yet it's very rough in texture. we enjoy using it to open up garlic by rubbing it on the surface before pouring oil for dipping or serving a soup. 
it holds 16oz and measures 7.5 inches diameter x 2 inches deep
Each piece is food safe + dishwasher safe,
and safe for microwave use (though microwave use will weaken the piece over time).